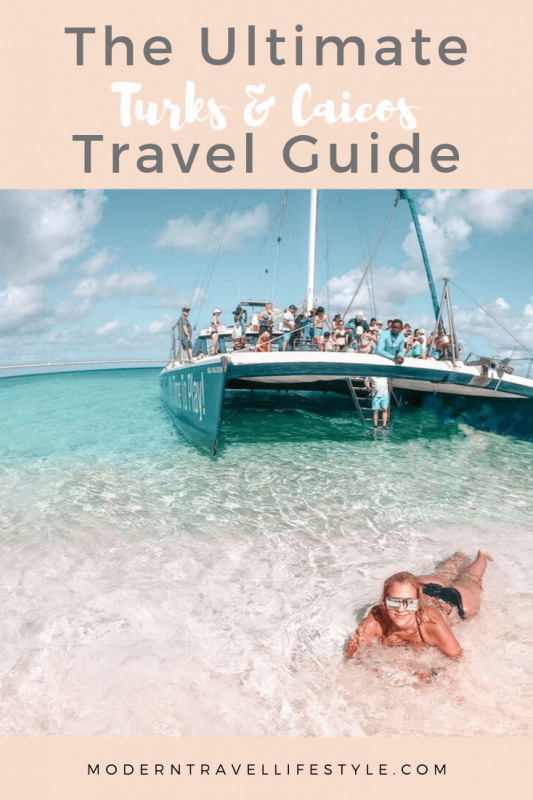 Turks and Caicos is an archipelago located in the Atlantic Ocean, a British Overseas Territory southeast of the Bahamas. Surrounded by turquoise crystal clear waters, and home of what many tourists called "The Most Beautiful Beach in the World." As a fun fact, these gorgeous Islands are located in the Atlantic and not in the Caribbean as many people think, even though they are part of Caribbean culture. I really spent a fantastic time and met amazing people. So, here The Ultimate Turks & Caicos Islands Guide.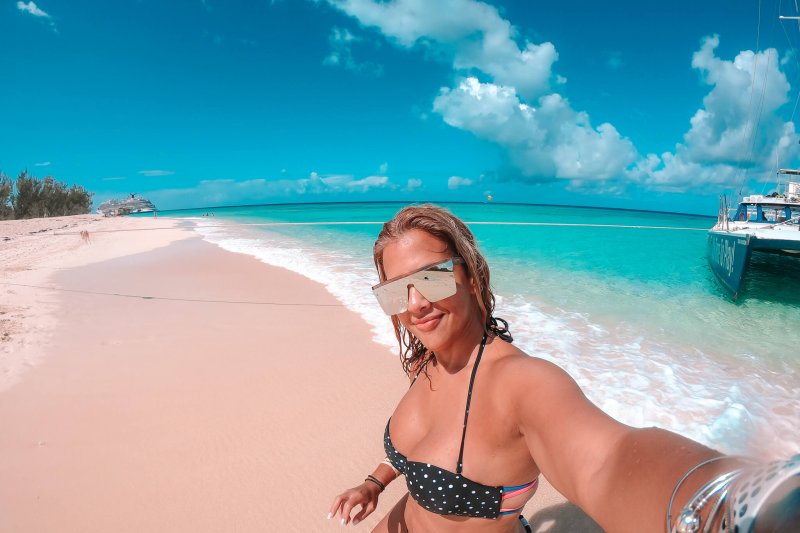 Please note that this post contains affiliate links, and any sales made through these links will reward me a small commission at no extra cost for you. I only recommend products and services I have tried and I love.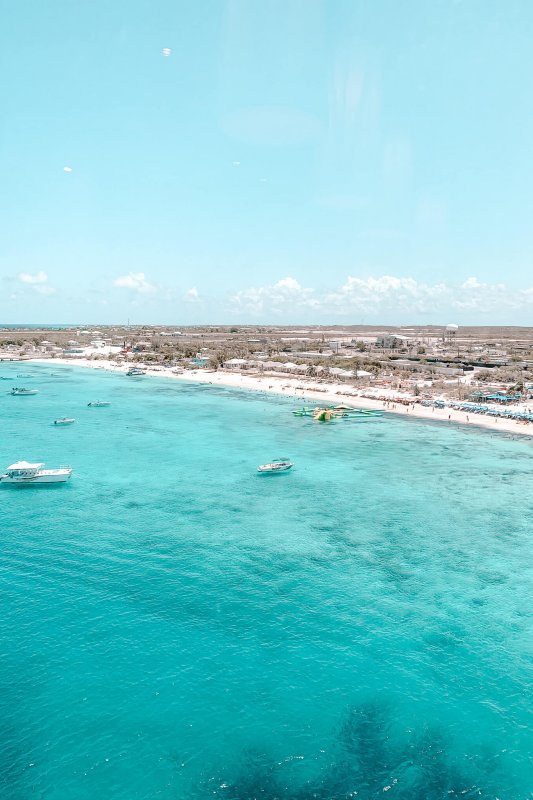 Turks and Caicos are not located in the Caribbean as many people think. These gorgeous islands are located in the Atlantic.

The Turks and Caicos Islands' official language is English. English-based Creole, Spanish, Italian, and French are also spoken in the Islands.


The official currency of Turks and Caicos is the US dollars. Most credit cards are accepted, you will find ATMs along the Islands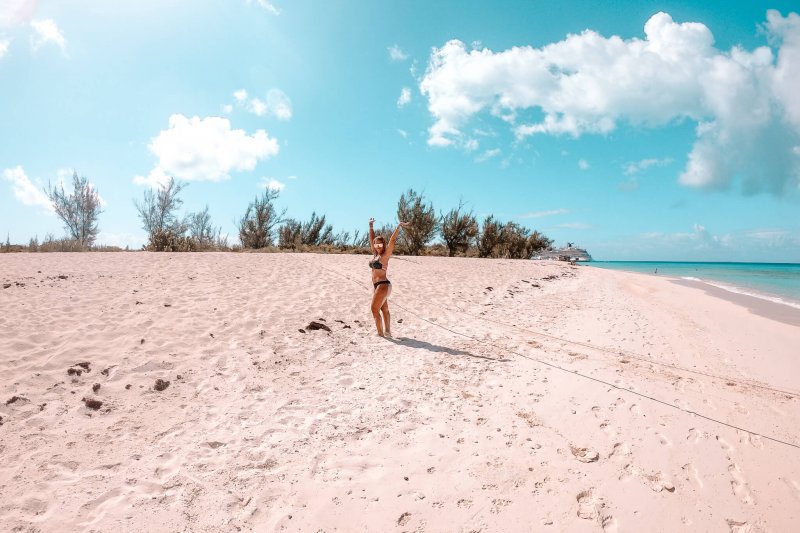 You must hold a passport valid for a minimum period of 6 months from the date of entry to Turks and Caicos. Visas are not required, the Immigration department will typically give you permission to stay for up to 90 days.


The temperature is Island-ish, around 85 and 90 degrees between June and October, sometimes reaching 90 degrees, especially in the late summer months. From November to May the average temperature is 80 to 84 degrees.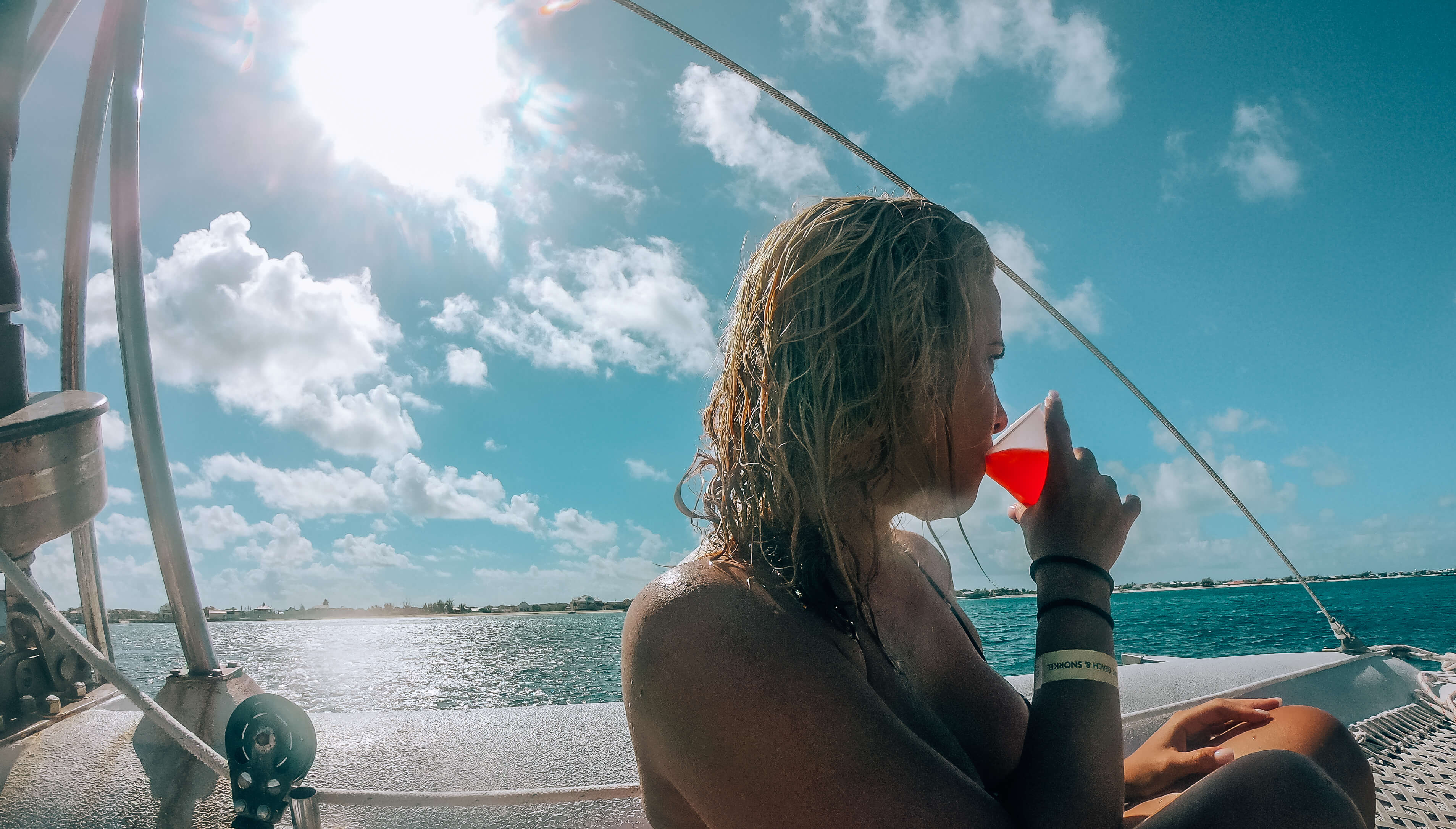 Renting a car or taxi is the best way to get around Turks & Caicos. You won't find public transportation on the islands, and walking is not an option, considering the long distance between hotels, restaurants, and attractions. The ferry is an excellent choice if you want to do some island hopping, it would be cheaper than a flight from one island to another.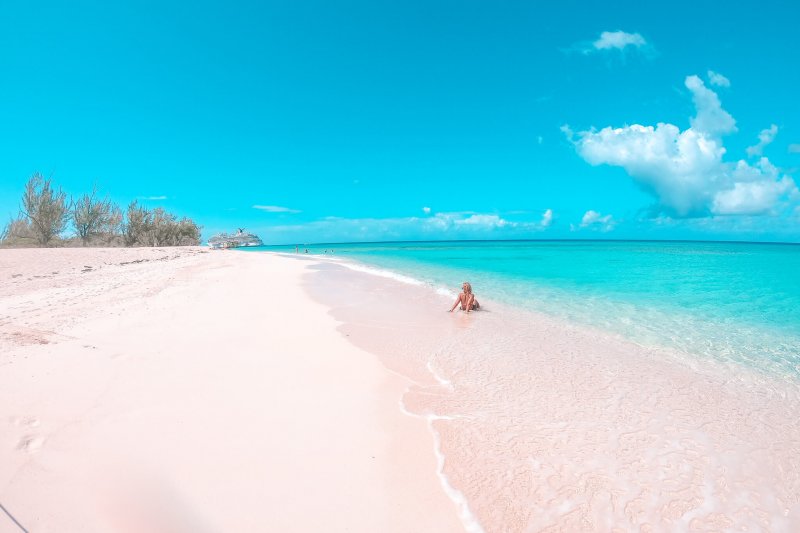 Turks and Caicos weather as I said is tropical, warm and really lovely. Tshirts, shorts, skirts, bathing suits, sandals, hats are a must-have. Here you will find a detailed packing list for Turks and Caicos.
Beach Vacation Packing List: The Essentials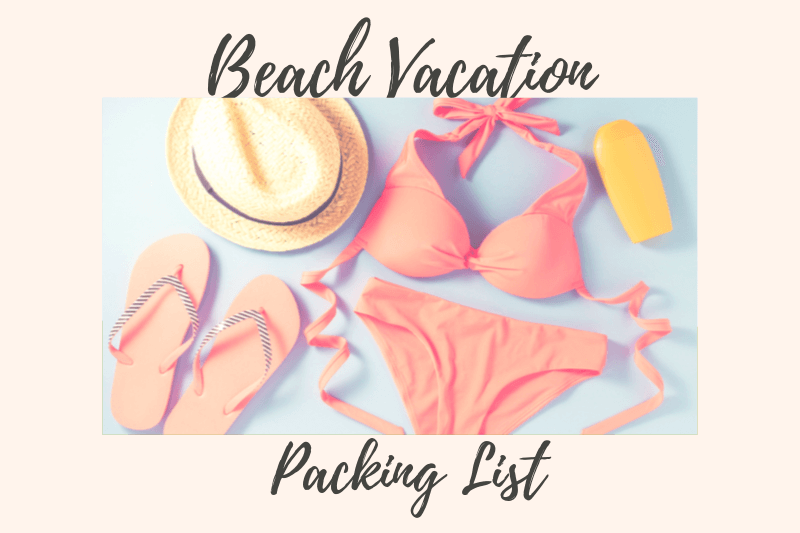 In Modern Travel Lifestyle Amazon Store you will find more products that I like, and recommend. While buying these products won't cost you any extra money, I will get a small fee that will help me keep this site up and running.

Check my favorite beach products on Amazon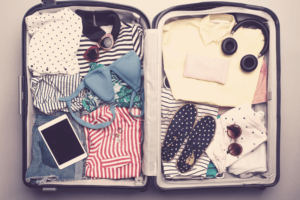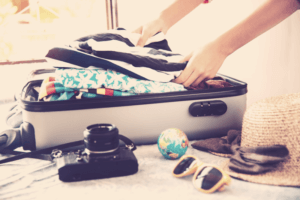 My Favorite Products on Amazon
In Modern Travel Lifestyle Amazon Store, you will find more products that I like and recommend. I will get rewarded with a small fee if you buy any of these products at no extra cost for you.


[bdotcom_bm bannerid="2181″]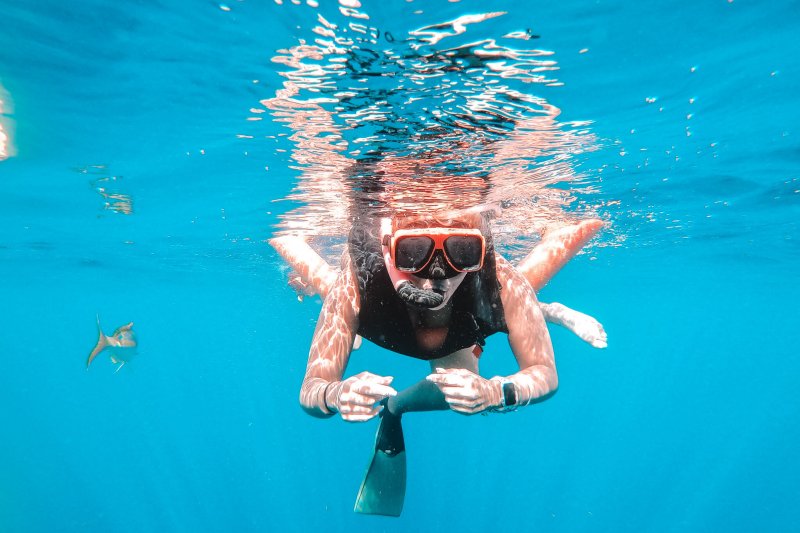 More posts you would be interested in
Best things to do in Bimini Island: Where to Stay, Eat and have funThe Ultimate Guide to spend the perfect weekend in MiamiDiscover Puerto Rico: The Island of Enchantment

Visit Grace Bay Beach
This beach is located in Providenciales. Known as "the best beach" in the world, with crystal clear water, white sand, no seaweed, and no rocks. This beach is part of the Princess Alexandra National Park.
Whale Watching
If you want to spot whales, you should visit during the high-season months between January and April when the water is colder, and the trade breezes bring soothing winds off the Atlantic.
Snorkel at Smith's Reef
This gorgeous Reef located on Providenciales is excellent for snorkelers at all levels. You will swim surrounded by Stingrays, turtles, lobsters, and infinity species of beautiful colorful fish. You can enter the reef area at three different points: north, east, and central access.
Chill at Governor's Beach
This beach was named after the big Governor's Mansion, and it is visited by many cruisers. This beach is located between the cruise center and Cockburn town. It is a white sandy beach with beautiful clear water. If you want to do some snorkeling, this beach is not the right spot for it. No coral reef or sea life is found on this beach.
Catamaran Sail, Snorkeling & Private Beach Tour
This is a fantastic experience. You will sail on a catamaran, enjoy excellent music. Arrive at a coral reef for snorkeling and finally get to a private beach where you can have a great time while relaxing and having a drink.
Learn about History at the National Museum
Featuring great exhibits, This is the perfect place if you want to learn about Turks and Caicos Islands culture and history. This Museum is a non-profit organization and receives no support from the Turks and Caicos government. If you want to make a donation, become a member or be a volunteer, the help is very welcome!
Buggy Tour around the Island
Enjoy a fantastic ride on a 5 seater dune buggy. Drive through Grace Bay village, Blue Mountain, which is the highest point of Providenciales. You will make some stops along the way where you can take great pictures. Finally arrived at turtle Cove Marina.
Sunset Cruise
For the romance seekers, this is a great experience for couples. This two hours evening tour will take you to enjoy a breathtaking sunset view with and an excellent ambiance. Some tours offer bottomless alcoholic drinks, others just include one complimentary beverage.
Catamaran Sail, Snorkeling & Private Beach Tour is a great way to enjoy the day. You will spend a great time on the sea, surrounded by friendly people, fantastic music, and drinks.

Turks and Caicos Islands' signature dish is Conch, you will find them everywhere along with the restaurants. This huge snail can be prepared in so many different ways, being breaded and fried "conch fritters," or the conch salad the most popular.
Other seafood definitely also factors in, including fish and lobster. Delicious grouper and snapper, either pan cooked or fried, tends to be the fish dish of choice.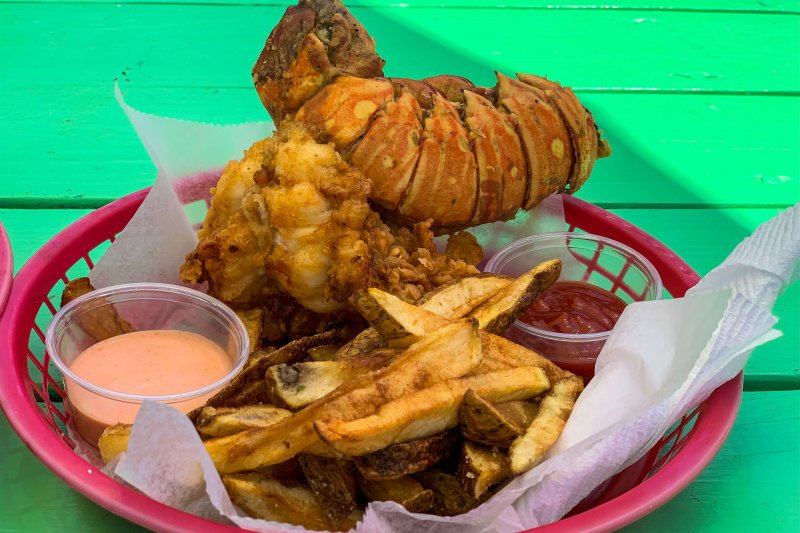 Best Restaurants from Turks & Caicos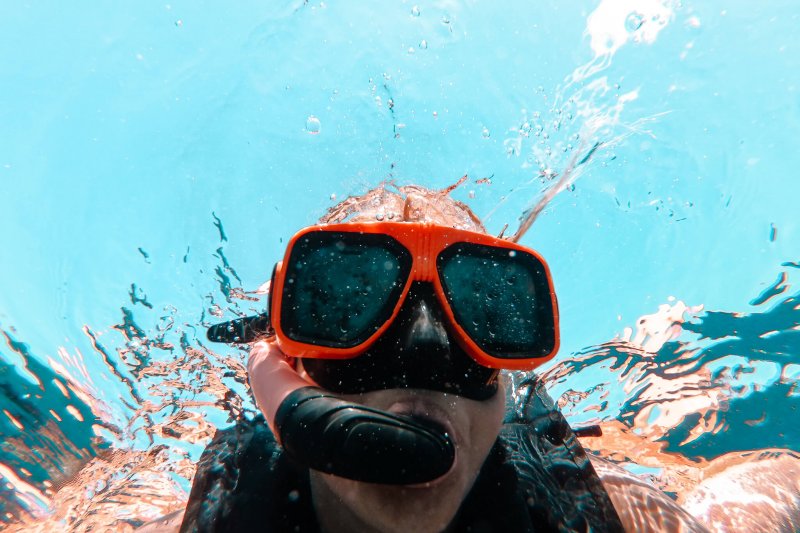 Turk and Caicos Islands are a beautiful destination. You will enjoy a great atmosphere, surrounded by friendly people, fantastic food and many activities to explore and have a great time. If you love water sports like snorkeling, diving, swimming, and sailing, Turks and Caicos is definitely the perfect destination for you. I hope you enjoyed The Ultimate Turks & Caicos Islands Guide. I would love your feedback, your ideas, and suggestions. Have you been to Turks and Caicos? What was your favorite spot? What did you enjoy the most? Share it with me in the comments section.If you like this post, feel free to share it on social media.


[bdotcom_bm bannerid="2181″]
More Posts you will enjoy