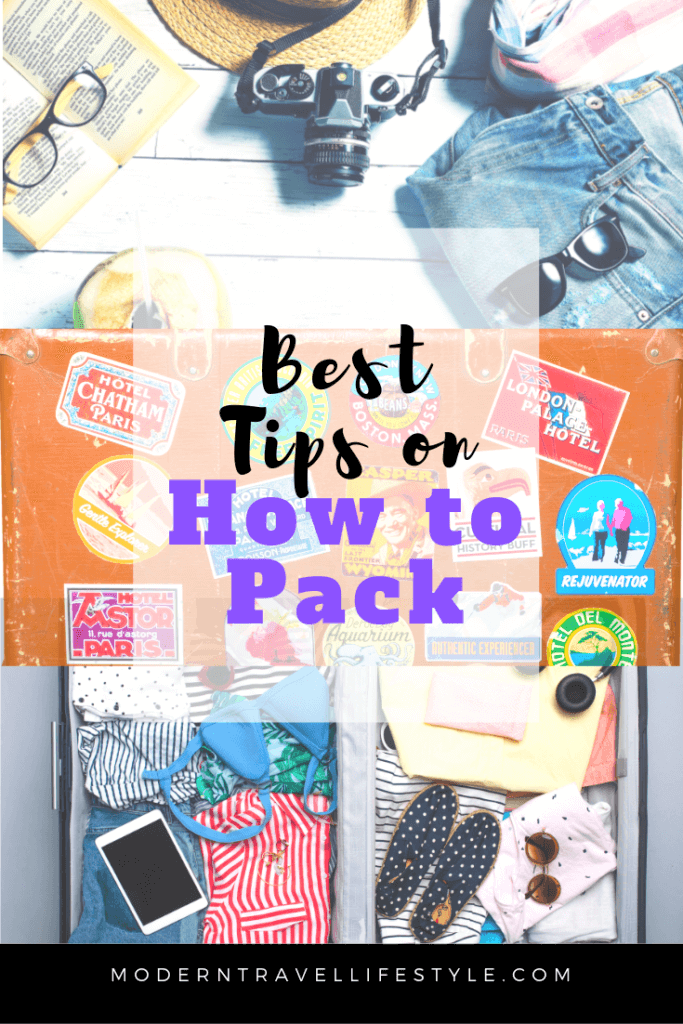 When it is time to pack, we can experience a hard time. When I am going on a trip, I'm excited, and I want to be there as soon as possible. Even though I still feel lazy about it.
When I'm packing for my trip, I want to bring with me so many things (some are unnecessary). Many outfits just in case I feel wearing something different from what I thought I would wear in the first place. Honestly some of the clothes I pack come back home the same way I put them in the suitcase, but I'm getting better at it.
Here are some tips on how to pack for vacation, including some essentials to take into consideration when you travel.
Please note that this post contains affiliate links, and any sales made through these links will reward me a small commission at not extra cost for you. I only recrecommend products and services I love.
Choose your Luggage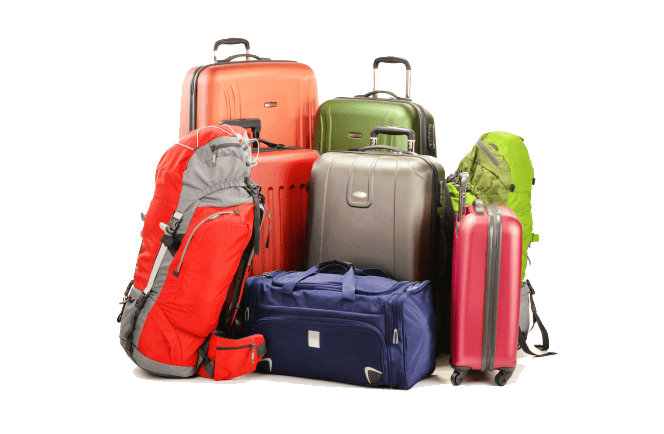 Organize your Clothes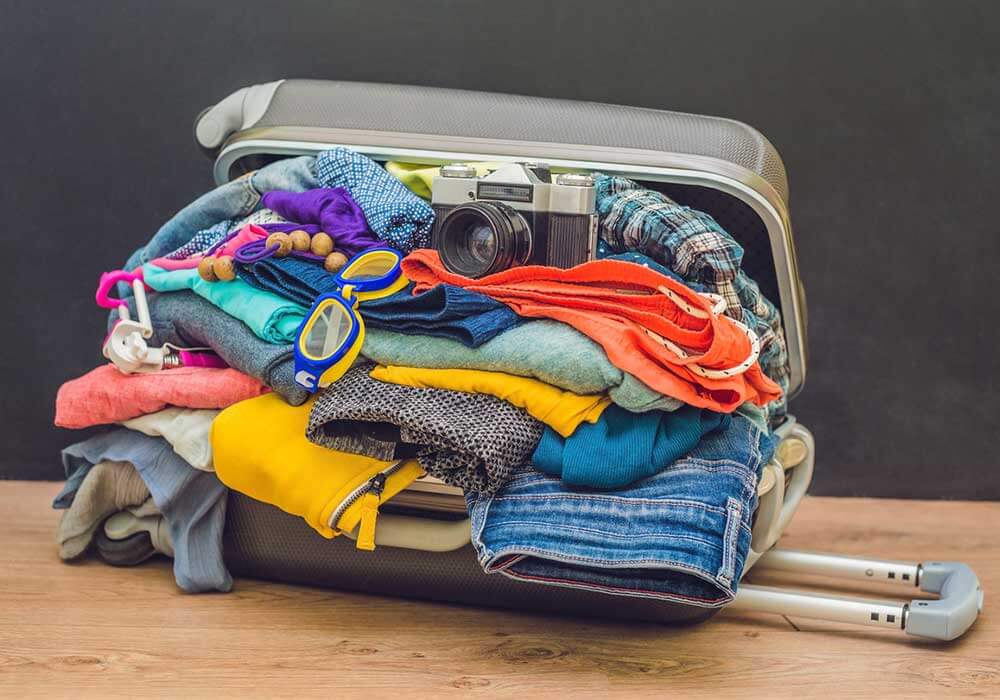 This step of the process is related to where are you going and how many days. Usually what I do is to pick shirts that I can wear during the day and mix/match with a different pair of pants or with a jacket, and it can work for a dinner or night out.
Sometimes maxi dresses or skirts can work both occasions, day time with sneakers, sandals or flip flops and night time with a beautiful blouse, some wedges, scarf, and a lightweight (maybe jean) jacket.
For men (don't think I forgot about you guys) a nice pair of jeans or pants can be used during the day with a lightweight t-shirt and some sneakers or slides. For night you can add up some dress shoes and a dress shirt, a jacket, and voila! You could wear the same piece of clothing, combine with other accessories, and look different for each occasion.
Clothing Items to pack:
– Shirts, tank tops, blouses 
– Underwear 
– Bathing Suit / Swim trunks 
– Shorts / skirts 
– Night shoes (not necessarily need to be high heels). You can pack a nice pair to go out for dinner, a show, or another night time activity. Dress shoes, Slides (sandals, flip flops) 
– Comfy sneakers for hiking if that is your thing or for walking and exploring around.
– Boots, Jackets, hat, gloves, scarf, long Johns for cold weather (very cold one). 
– Cold Weather socks, I would recommend wool, and light weight dry fit socks for regular hot-ish places. 
– Night clothes / pajamas. 
– Hat, Baseball cap, or something to cover your face when is too sunny.
– Sunscreen is a very important item for me to pack. Being exposed to sun light without protection is not the best choice for your skin. I will tell you what are the best sunscreen choices for me and why,  on another post . 
– Sunglasses are a "must have" for me because I can't be out without them. Sometimes I think of myself as a specie of vampire that love sunlight but my eyes can't handle so much of it. Weird but true.
Packing Toiletries
Here is where I struggle the most, I want to bring all lotions, makeup, perfumes I have in my bathroom cabinet.
Here I go, I'm going to tell you the theory of what you should do (even if I don't stick to my advice).
When you are packing for travel, remember TSA regulations. http://www.tsa.gov/travel/security-screening/liquids-rule. You're allowed to bring a quart-sized bag of liquids, aerosols, gels, creams, and pastes in your carry-on bag and through the checkpoint. These are limited to travel-sized containers that are 3.4 ounces (100 milliliters) or less per item. Now you can get travel sizes items or get the reusable containers with the right size allowed by TSA. You can find them at any CVS, Walgreens, supermarkets) and fill them out with your products.
Here is a list of what you should bring to your trip, – feminine products for those days (it would be nice not having to deal with that, but sometimes it happens).
– Toothbrush with its charger, if it's an electric one, toothpaste, thread floss.
– Shampoo and Conditioner
– Blow dryer (some hotels have it, but I like my own)
– Shower gel/soap
– Sunscreen (I know I included it in the clothing category, but this is an extra reminder, so you have no excuse to forget about it). It needs to be SPF 35+ UVB and UVA (all sunscreens protect for UVB, but UVA is less common). Here is a list of my favorites sunscreens https://fashionablylena.com/5-best-sunscreens-for-your-skin/
– Moisturizers, Cream or lotions
– Cleansing wipes or makeup remover
– Shave cream
– Deodorant
– Perfume or Cologne, try to pack one fragrance that works for day and night, so you don't need to pack both
Credit Cards & Cash
This one sounds easy. And you would be wondering how I would forget to bring money and credit cards? But things happen, and it's better to make sure I added it to the list, bring in some cash, and you will exchange it for the currency used at the place you are going when you get there. Credit cards are worldwide accepted but still is right to bring cash (I think that I'm wiser and have more conscience of my expenses when I pay in cash)
Documents and Important Papers
Documents? Yes, that's right, I know some people that left the passport at home and found out too late when they get to the airport, so make sure you put it in your bag, purse, backpack or Fanny pack. You can add up to the list, car rental confirmation, hotel booking and all other paperwork you think is better to print out and bring in a physical copy besides the one you got in your email inbox on your smartphone because sometimes our devices could fail and then you would have an inconvenience because nobody can find your booking or reservation.
Items to make your flight more Comfortable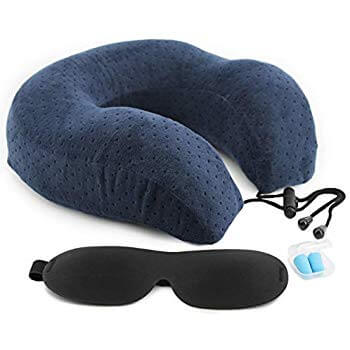 If you are going to be a couple of hours (or maybe 24 or more) on an airplane, you would like to bring some items that can offer you extra comfort.
A travel pillow, earplugs, eye mask, you can also bring your iPad or laptop for reading your favorite book or listening to your music. I can't sleep on an airplane without an eye mask, I have tried many, but Alaska Bear is my favorite. To buy https://amzn.to/2HHPcDD
I download some movies from Netflix or Plex and watch them during the flight. Most planes offer films and shows, but if you want to bring your favorite stack of movies or music is much better.
Smart Devices and Chargers
When you are packing for your trip, definitely you will need your electronics, smart devices, and chargers to keep yourself connected. I know you supposed to go on a trip to relax and disconnect yourself from the world and find your inner peace.
It seems like my husband, and I would get nuts if our phones run out of battery. We have to get at least a little bit of contact with the outer world. So here are a couple of items you should keep in mind when you are packing for travel.
– Phone charger
– iPad charger
– Power bank
– iPad, tablet or laptop (with charger)
– Camera, including charger, memory card, tripod
– Adapter / Converter just in case you are going to a country not compatible with your usual chargers.
– Apple Watch, Fitbit, or any other fitness tracker device that you wear to measure data such as your sleep quality, heart rate, and of course, to count your steps. Please don't forget the charger.
I usually pack all my cables, chargers, SD cards, USB, camera batteries, and power banks in a little travel organizer bag to keep them in better shape. There isn't anything worse than find all your chargers tangled. If you want to know what items you should pack in your carry-on, you can click here. 
Medicines
In the list of tips on how to pack for a vacation trip, I should put the medicines before the electronics and smart devices. The truth is that I feel better when I have my iPhone with me, something that ibuprofen can't provide me.
Here is a list of items you should add to your packing list:
– Pain killer
– Cold and cough medicine
– Band-aids
– Eye drops
– Hydrocortisone cream
– Allergy relief pills
– Vitamins
– Insect repellent
– Motion sickness pills
We can add more items to this list and take away some others. Now you have an idea of the essentials to pack for your next trip.
You can visit Modern Travel Lifestyle Amazon Store where you will find more products that I like, and recommend.  While buying these products won't cost you any extra money, I will get a small fee that will help me keep this site up and running. Thanks for the Support. Click here
If you like this post, feel free to comment or share it on social media. You can follow this blog on  Instagram and Pinterest.
My Favorite Products on Amazon
In Modern Travel Lifestyle Amazon Storefront you will find products that I like and recommend. While buying these products won't cost you any extra money, I will get a small fee that will help me keep this site up and running

Explore my favorite products
More posts you will like