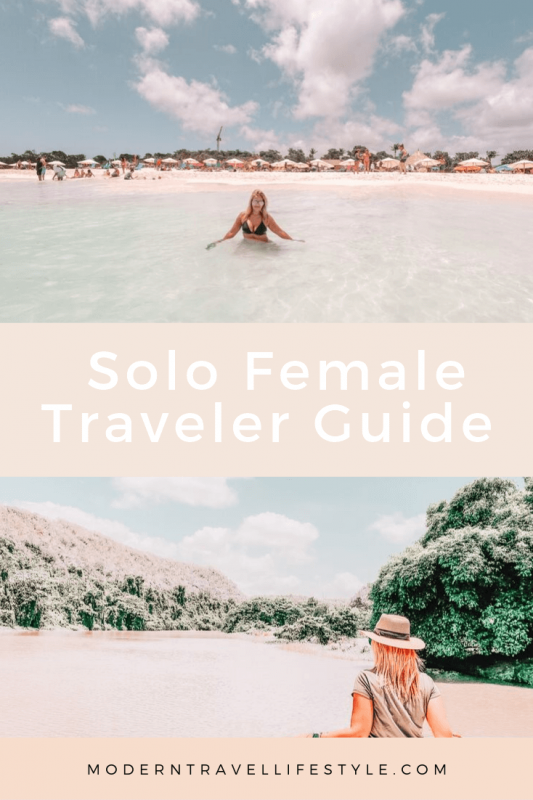 Many Women decide to travel alone, actually more than men do (that's what statistics say). We love to explore, visit new places, and learn from our own experience. Reasons why women travel solo can be so different from one woman to another. Freedom, adventure, need for self confidence, and many other things. The fact is that traveling alone can be challenging, and a very different experience from traveling with a group of friends or with family. With that being said, I decided to create this Solo Female Traveler Guide with Do's and Don'ts for you to consider before going on your next trip.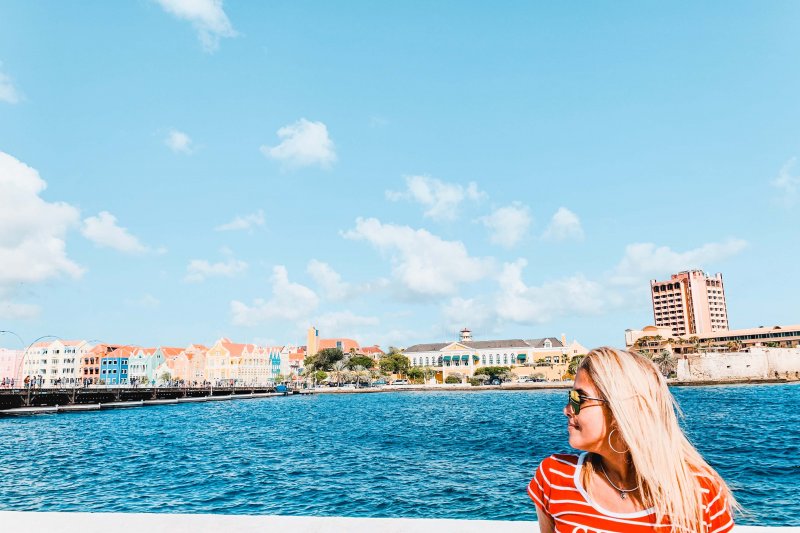 Please note that this post contains affiliate links, and any sales made through these links will reward me a small commission at no extra cost for you. I only recommend products and services I have tried and I love.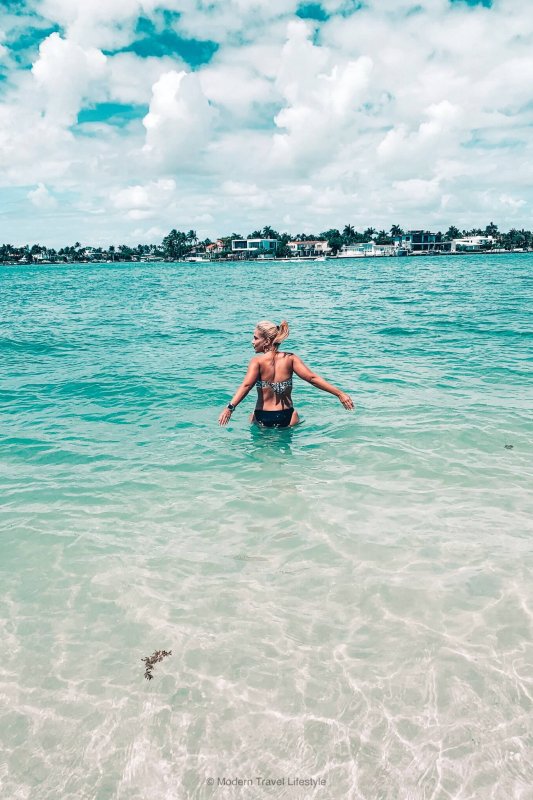 When you are traveling by yourself there are certain things you should never do. Here is a list of the Solo Female Traveler Guide Don'ts.
NEVER SAY YOU ARE ALONE, When you are traveling alone there is nothing wrong with sometimes creating a story to get out of an uncomfortable situation. If you are in a place, and someone comes to you asking questions, and you get a negative vibe about it, it's better you tell them that you are with a large group of friends, your husband is on his way or your whole family is waiting for you. Consider this as a "little white lie", because in my opinion we should always trust our instinct , so if we get a bad feeling about a stranger approaching us, it's better to lie. Maybe that person just want to be friendly and doesn't have bad intentions at all, but in my opinion it is better to be safe than sorry.
AVOID ARRIVING AT NIGHT, When you go to another country it's better to choose a flight that arrives during the day. Everything looks different at night, so when you are traveling alone the day light is your best ally, that way you get to your hotel, rest a little bit and have enough time to go and explore the surroundings. This way you get familiar with the area where you are going to spend the next couple days (or weeks if that is the case).
When you are traveling alone, day light is your best ally, so try to book a flight that arrives during the day
DO NOT BE TOO NICE, Don't take me wrong when I say to don't be "Too Nice". I'm not saying to be mean or rude to people when you travel, but sometimes people can misunderstand you been polite and nice with other things. As I suggest in the "NEVER SAY YOU ARE ALONE" part, if you feel something is off, kind of weird, or that makes you feel uncomfortable. Listen to your intuition and try to get out of that situation. You can be polite without being rude but at the same time be firm.
AVOID TOO MUCH ATTENTION, It's important to not get much attention when you are traveling alone. All electronics, smart devices, photography equipment, and expensive items, is better to keep them in your purse, handbag, backpack, etc…
Here are some of my favorite Travel Bags
Keep expensive items out of sight of people when you are traveling alone, this way would avoid to get robed.
DO NOT PACK TOO MANY THINGS, The last thing you want is to be carrying a lot of things by yourself. So try to avoid bringing half of your closet, all your shoes, and all toiletries from your bathroom cabinet.
AVOID DRINKING EXCESSIVELY, I'm not saying you can't have a drink or two. I'm talking about drinking like if there is no tomorrow, when you get drunk bad things can happen, especially if you are alone without a friend or a partner looking out after you. So, better get a drink and keep your five senses really sharp to avoid unfortunate situations.

Doing some other things will help you to improve your travel experience. Here is the list of the Solo Female Traveler Guide Do's.
READ AND LEARN ABOUT YOUR POTENTIAL DESTINATIONS, When it is time to choose your destination you need to consider many factors like safety, culture, transportation, currency, and more. Not all destinations are Solo Female Travel friendly, so you need to do a lot of research about the place you want to go to avoid surprises when you arrive. Some destinations offer amazing public transportation, and in some others, you can walk the whole area with no problem. My first trip to Cuba was kind of shocking because I brought along my credit cards, debit card, and not much cash. Guess what? most of the places didn't accept credit cards, so I had to learn the hard way. When I called to my husband who was in the U.S. at the time, to see if he could wire me some cash through Western Union, he said he couldn't because the wire transfer had to be received by a Cuban Citizen, Whaaaaaat???? Are you kidding me? Well, so I had to improvise and try to find a solution. Thank God, the lady who worked in Western Union in Havana offered to receive the money for me. Long story short, better do lots of research before you go.
PACK LIGHT – PACK SMART, As I explained before, the last thing you want is having a lot of things to carry by yourself, so try to pick some clothing that you can use to mix and match and create different outfits. The trick is to think if you are really going to need it, and if you are going to wear it. If your answer is "maybe"… do not pack it.
Packing Tips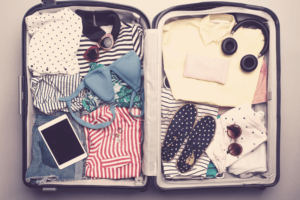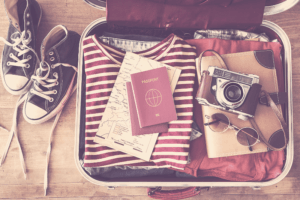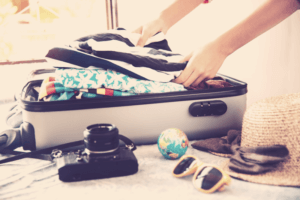 Not all destinations are Solo Female Travel friendly, so you need to do a lot of research about the place you want to go to avoid surprises when you arrive
TELL YOUR FAMILY AND CLOSE FRIENDS ABOUT YOUR PLANS, Sharing your travel plans is always the best thing to do when you are traveling alone. This way your family and friends know where you are, when you are leaving, when you are coming back, what hotel you are staying, and all those details.
TRY TO CAMOUFLAGE LIKE A CHAMELEON, When you are visiting a country you need to try to blend in, so you don't look too tourist-ish (at least try). When you do your research try to learn about how people dress, how the culture is, so you can adapt yourself to the place as much as possible . This will help you to feel part of the country, and it will make your experience more satisfying.
Share your travel plans is always the best thing to do when you are traveling alone
STAY AT HOTELS / AIRBNBS, Please Hostel lovers don't get mad at me, I'm not saying that hostels are bad, I'm just giving my point of view and my humble opinion. I think that booking a private room in a Hotel is way better when you are traveling by yourself. As I said, I know that some of you have stayed in Hostels and had a great experience, but in my personal opinion I would recommend Hotels, and Airbnbs. Of course you need to check how much is your budget, because hotels can be more expensive than hostels. Some airbnbs offer amazing deals, so it's worth a try to check your options.
PREPARE YOURSELF IN CASE SOMETHING HAPPENS, This is very important when you are solo traveler female or male. Nobody wants bad things to happen, but sometimes bad situations or unfortunate events can occur and we need to be ready in that case. We are not thinking all the time that a fire can occurs in our house but we need to have an emergency plan in case that happens. Same rule applies when you are traveling alone, it's always a good idea to have some important phone numbers in a little notebook, always have a translator app in case you need to communicate with locals. Another smart thing to do is to keep some extra $100 – $150 hidden somewhere, just in case that you get robbed (hopefully that won't happen) you have some cash at least to take a taxi, get some food or so, until you can solve the problem.
KEEP YOUR PASSPORT, CREDIT CARDS, AND IMPORTANT DOCUMENTS SAFE, Keep a copy of your passport in your phone, this way if you get robbed or you lose it, you have some type of identification until you get a new passport. Usually hotels have a safe box, keep the important documents there, this way you are not carrying your passport with you, in case you need to show your ID, you can always look for the copy in your phone.
Asia: Hong Kong, Japan, Indonesia.
Europe: Croatia, Finland, France, Iceland, Ireland, Italy, Netherlands, Sweden, Switzerland.
North America: Canada, Puerto Rico, United States.
[bdotcom_bm bannerid="2181″]
Hong Kong
Hong Kong is one of the safest cities in the world for solo female travelers, with a low crime rate. You will find many hotels within a reasonable budget, the transportation is excellent, and you have a wide variety of activities to do.
Japan
Very safe country with low crime rate, beautiful landscapes, food is delicious (everybody loves Japanese food), and transportation is very good.
Indonesia
Safe place. "Beautiful" is the word I can use to describe Indonesia, being Bali one of the favorites spots for tourists. Transportation is good.
Croatia
Full of beautiful beaches and breathtaking landscapes. The food is fantastic. Transportation requires a little bit of planning ahead of time specially if you are going to visit the islands.
Finland
Nature is gorgeous. You need to do some research to decide if you want to visit during summer or winter. There is a big difference, summer is exceptionally light, and winter is unusually dark. The food is fantastic. Transportation is excellent also.
France
Very safe country, and of course you want to visit one of the safer cities in the world which is "Paris." Food is "Oh la la!". The train is one of the best ways to go around France.
Italy
Known for its architecture and art. Italy is a great choice. Spectacular places to visit, amazing landscapes and food is out of this world. Transportation includes train, bus and ferry.
Netherlands
From Windmills to tulip fields, Netherlands needs to be in your bucket list. Public transportation is excellent.
Sweden
Full of history and amazing Cathedrals, Palaces, and Museums, Sweden is a fabulous country. Food is excellent, and definitely, you need to try their famous "Meatballs." Public transportation is good with a lot of bus lines, metro, and ferry.
Switzerland
Famous for its beautiful landscapes, Cuckoo Clocks, and delicious Chocolate, Switzerland is amazing. Public transportation is very efficient. They speak four languages (Awesome! right?).
Canada
It is known for its maple syrup, freezing winters, and hockey. Canada is a very safe country to travel to. Transportation is excellent, buses, subway, and trams will get you around Canada. Food is delicious, try the "Poutine" which is French fries, and cheese topped with gravy, yummy!
Puerto Rico
Safe Island. Surrounded by beautiful beaches, you will find many outdoor activities to do, including water sports, hiking, and more. Full of history and amicable people. Food is a combination of Latin, Asian, and European fusion. Public transportation can be tricky, Car rental and Uber are not too expensive.You can find more about Puerto Rico here.
United States
The USA is a vast country with a long list of cities to choose from. I can't think of just one, but my heart is with Hawaii. You should visit this gorgeous island, and have the most incredible experience. The U.S. offers many places to go to. From Miami Beaches, New York, Incredible New Orleans, Las Vegas, and more you need to schedule a couple of trips to explore U.S. destinations. The food differs from one place to another, but there is one thing in common, the portions are HUGE! The train can take you from city to city, and flights would be the fastest option but are not cheap at all.
Australia
Perfect place for solo female travelers, Many attractions and great public transportation.Food is outstanding, you should try their "Chicken Parmigiana" and the "BBQ snags".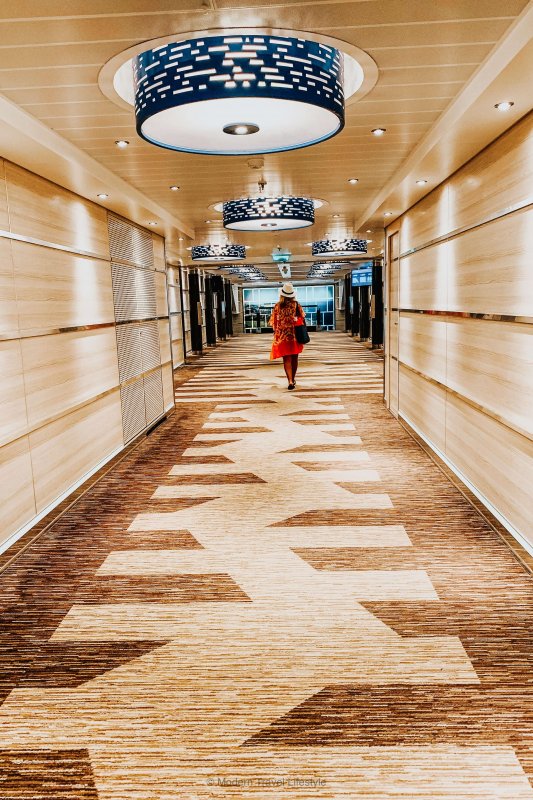 Traveling by yourself can be a fantastic experience it can help you discover new things about the world, and about yourself too. I think it is an excellent way to learn about culture, make new friends, and spend quality time with yourself. Some destinations are safer than others, but you need to take care of yourself regardless of how secure you have been told that place is. As long as you take basic precautions and use your common sense, you would be able to avoid scammers, pickpocketing, and any other danger, you will have the adventure of your life.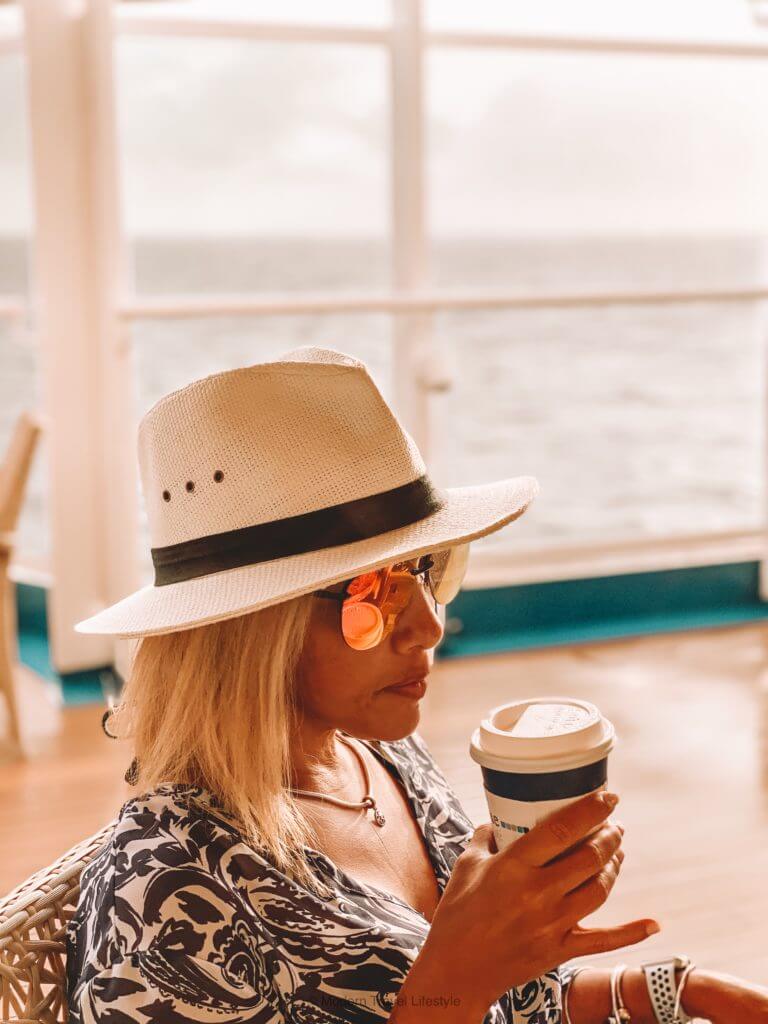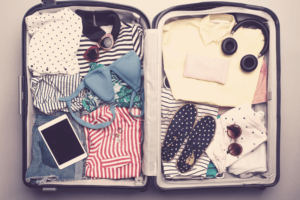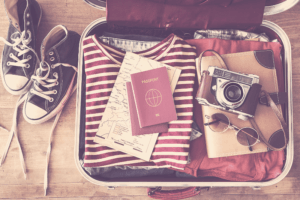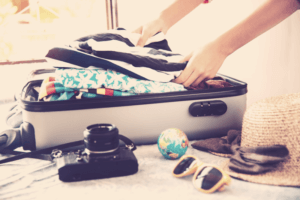 My Favorite Products from Amazon
In Modern Travel Lifestyle Amazon Storefront, you will find products that I like, and recommend. While buying these products won't cost you any extra money, I will get a small fee that will help me keep this site up and running.


Hope you enjoyed The Solo Female Traveler Guide tips and recommendations, and this can be helpful for your upcoming travel adventures.I would love your feedback, your ideas and suggestions. Have you traveled by yourself? What destinations have you visited? Share it with me in the comments section. If you like this post, feel free to share it on social media.


[bdotcom_bm bannerid="2181″]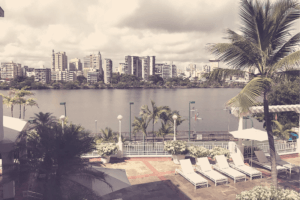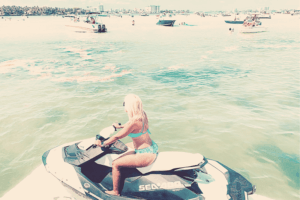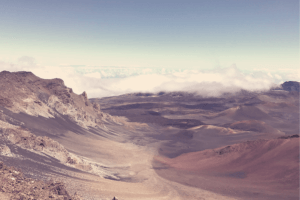 More posts you would like