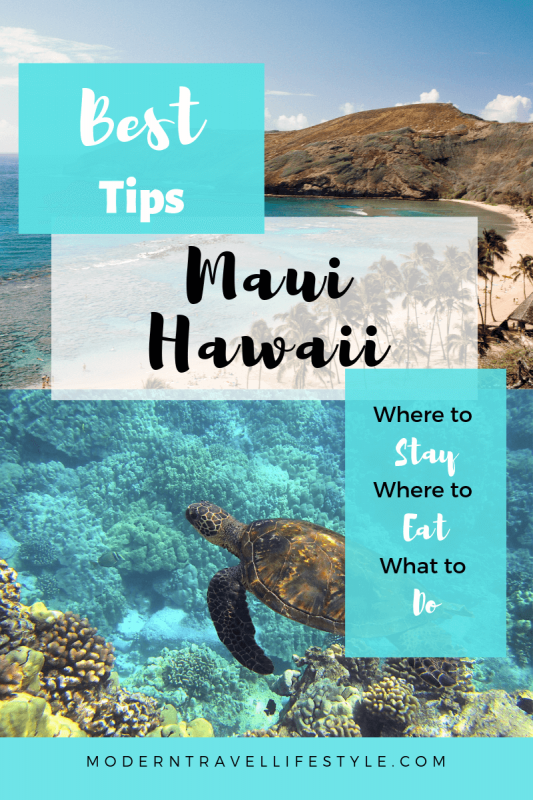 The second-largest Hawaiian Island is famous for the views of migrating humpback whales, amazing cuisines, and the magnificent sunrise and sunset at Haleakala National Park. Here is the list of the 15 best places to go in Maui Hawaii, hotels to stay, restaurants, and food spots that are a "must go."


I would choose Maui out of all Hawaiian Islands because it has a little bit of everything. You can do aquatic sports like surfing, boogie boarding, kayaking, snorkeling, diving, and outdoor activities like hiking. Maui is an enchanting place (I got engaged there), so it's the perfect location for a romantic getaway. The locals are friendly and kind. Therefore Maui holds an important place in my heart. Here is the Ultimate guide of best places to go to Maui Island Hawaii.
Please note that this post contains affiliate links, and any sales made through these links will reward me a small commission at no extra cost for you. I only recommend products and services I have tried, and I love.
What to Wear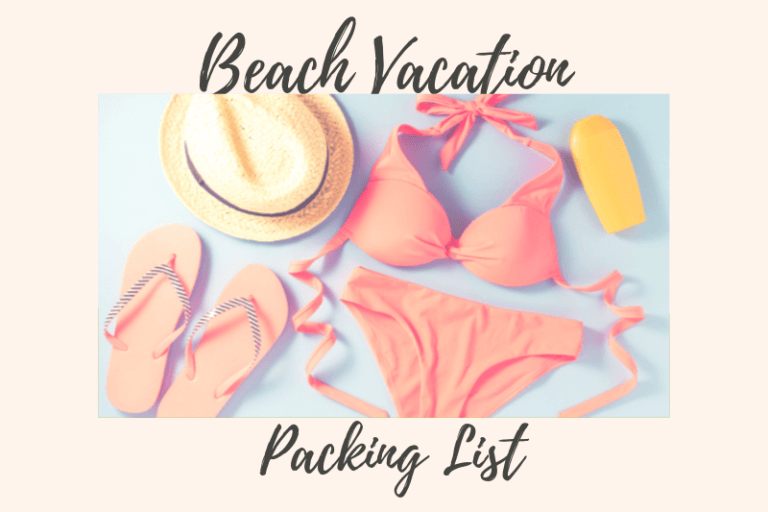 Where to Stay
Hotel Wailea
Located in Wailea, this peaceful adults-only sets on 15 tropical acres overlooking three Hawaiian Islands. Tesla Model X vehicles are provided on-site as complimentary transportation, just perfect for exploring the neighborhood of Wailea. We enjoyed the day at the beautiful Wailea Beach, and I had the time to relax by the pool. Handcrafted cocktails are the cherry on top for the day. Consequently, Hotel Wailea offers a gracious, ultra-private luxury experience.
The Restaurant offers an extensive menu with the finest local, seasonal, and artisanal ingredients.Our weekend was spectacular, Hotel Wailea is very romantic, and the whole ambiance is a beautiful experience. My husband and I were treated like royalty at the Wailea hotel. The service was fantastic. For this reason, this Hotel is one of the best hotels in Maui, Hawaii.
Pool view at the Hotel Wailea is one of the Best Hotels in Maui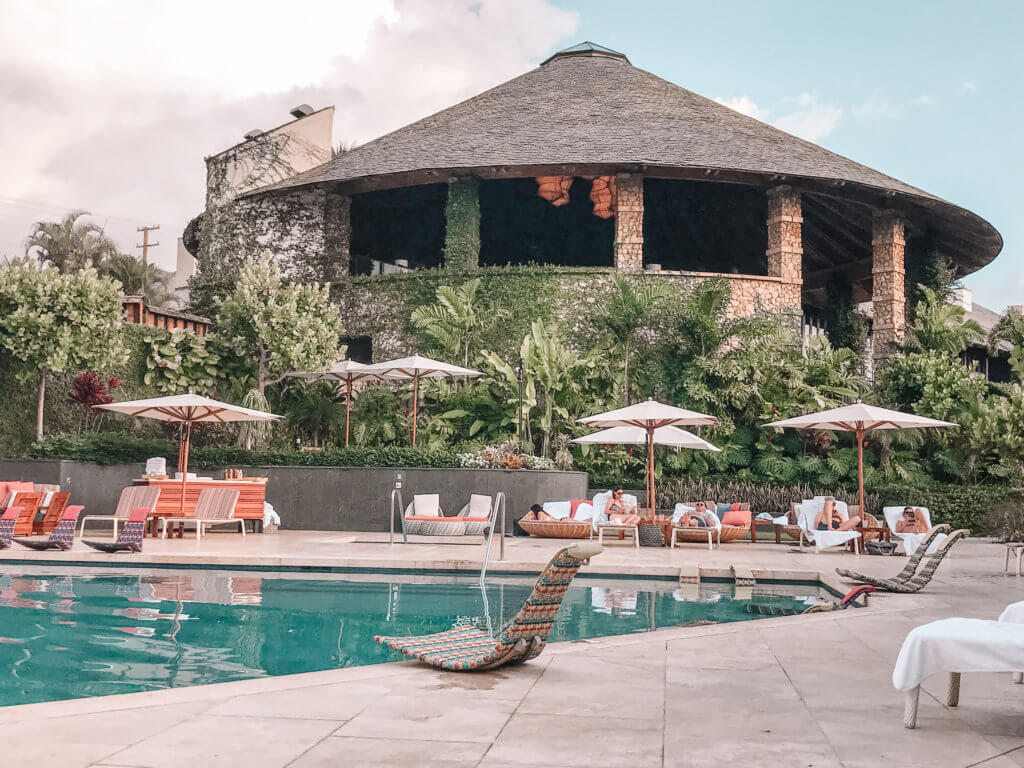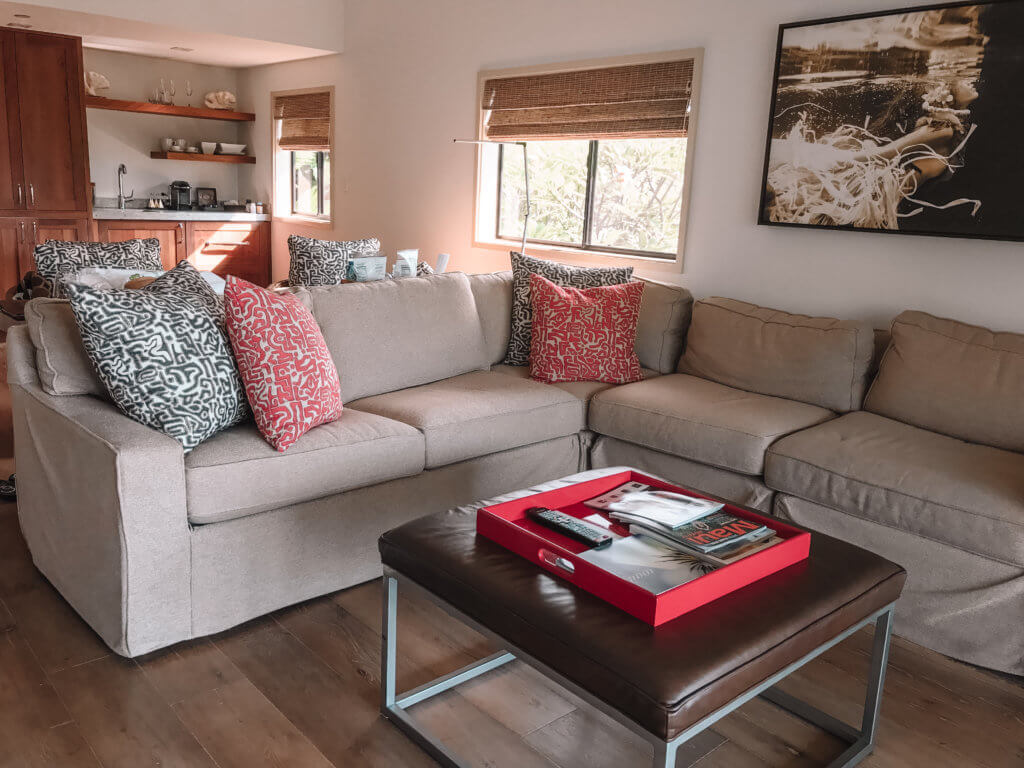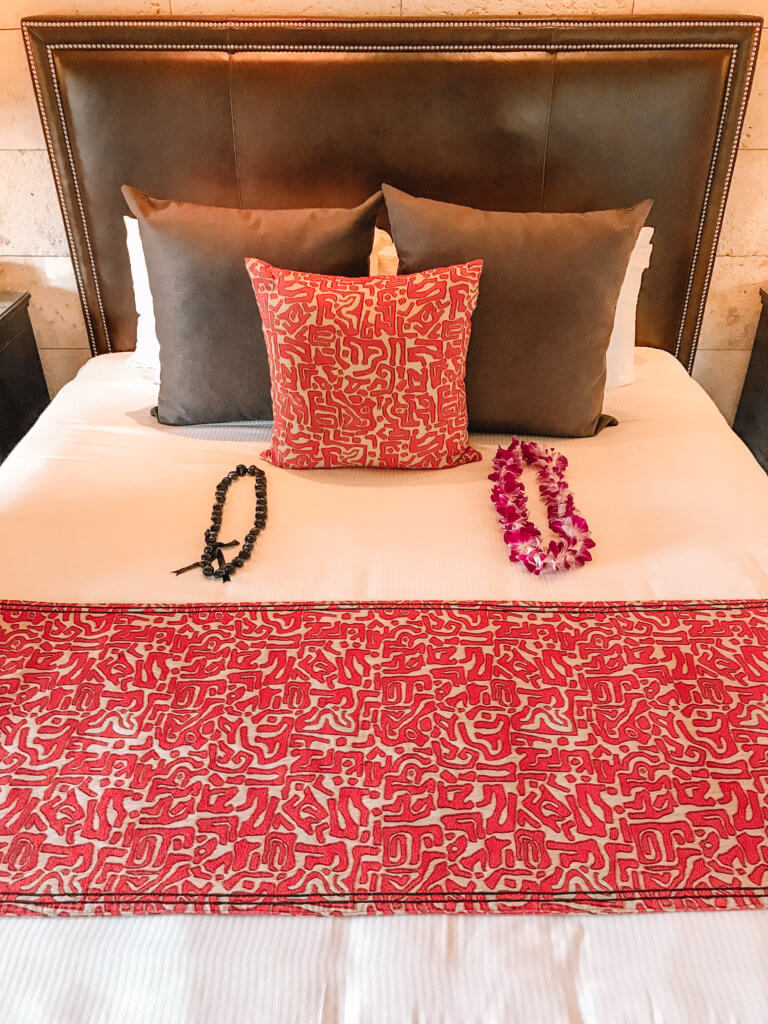 [bdotcom_bm bannerid="2273″]
Hotel Grand Wailea, a Waldorf Astoria Resort
Located in Wailea, this spectacular Hotel with 40 acres of tropical gardens offers endless activities to choose from. Scuba & snorkel, beach yoga, cultural tour, grand luau, golf, water excursions, and more for an incredible Hawaiian getaway. Embark on adventure and experience one of the world's best resorts.This Hotel is the definition of luxury. My husband and I were amazed at all the outdoor, locally influenced sculptures, water fountains, and decoration in general. Fantastic service thus we had a blast enjoying the amenities of Hotel Grand Wailea, especially the Spa (Oh my God! this Spa is Amazing).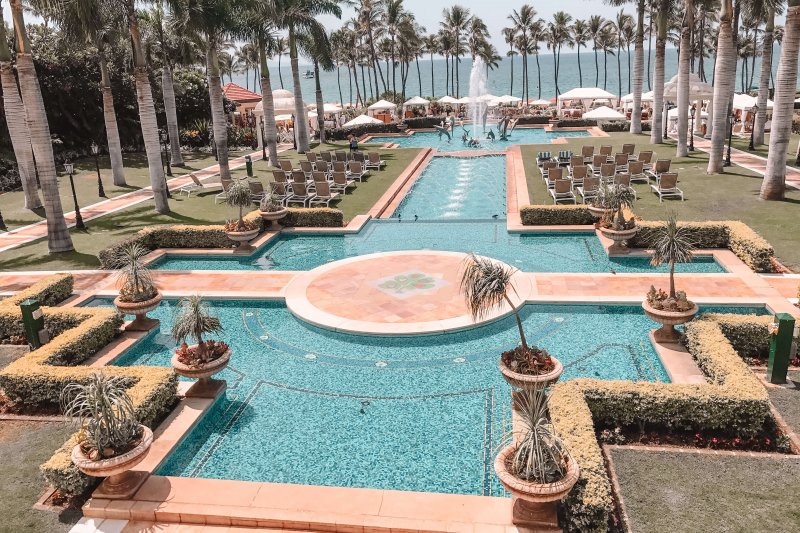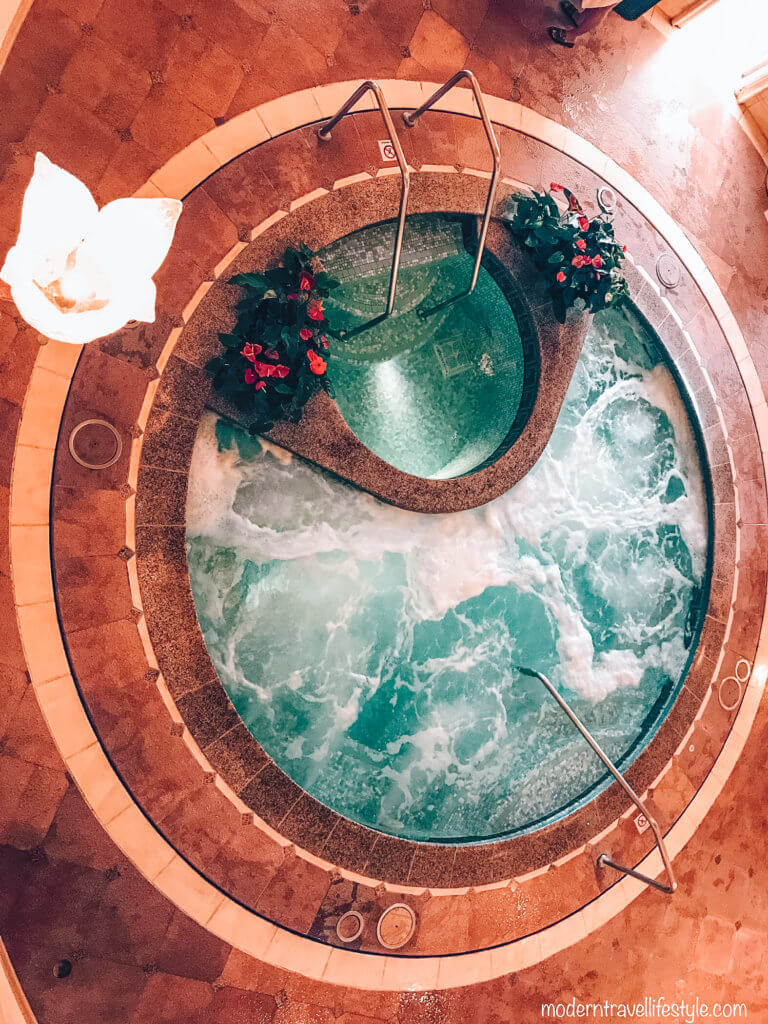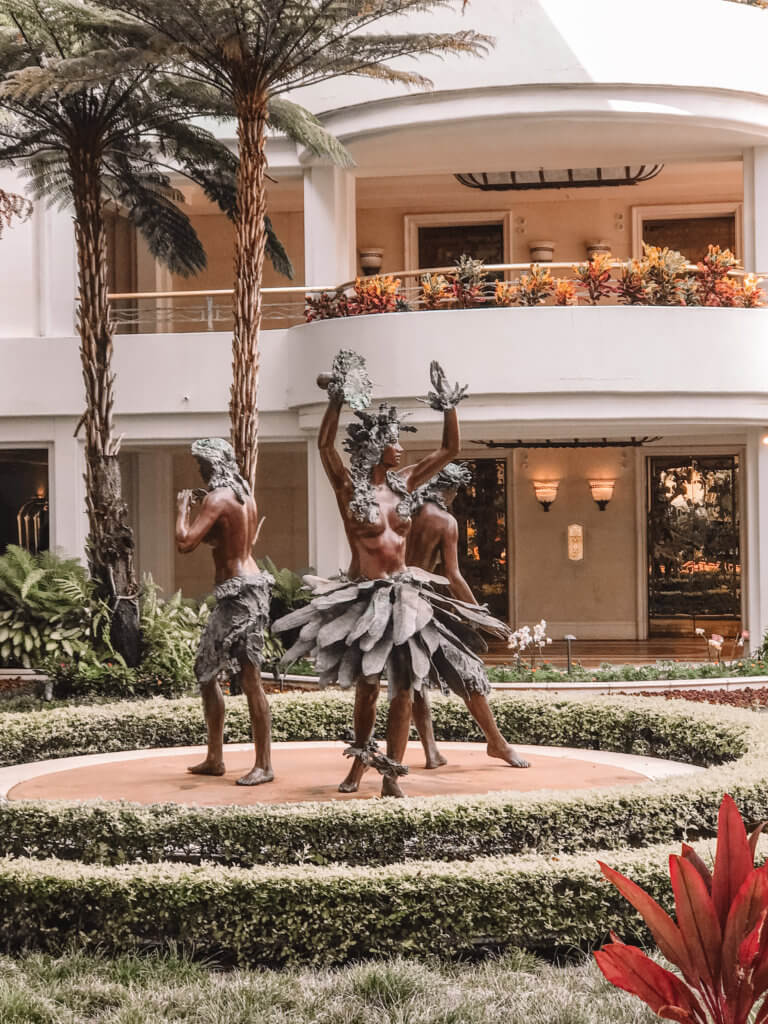 Relaxing Day at Spa Grande
Located in Hotel Grand Wailea, this fantastic Spa is perfect for indulging yourself and have the most incredible experience. With a wide variety of treatments, visiting Spa Grande (the largest Spa in Hawaii) should be on your to-do list.They have a Hydrotherapy Circuit that includes Roman tub, sauna, jet showers, Japanese Euro and five special baths. They also have facial and body care, massages, and fitness center. Spa Grande has been voted one of "Top 10 spas in the United States".This Spa is enormous, and the decorations are gorgeous. After checking in, they gave us a locker and provided us with a bathrobe. After changing our clothes, the staff guided us through the facilities and shown these amazing Japanese spa baths with hydrotherapy. Here is where you can sit, relax while getting a massage. I recommend to bring in a bathing suit if you don't want to get your undies wet or be naked in front of others.After all this process of getting into the different "hot tubs," one hostess took me to a balcony area facing the ocean where I sat and drank a cup of tea (I had to wait for my husband). The journey ended with us getting a couple massage that was incredible.


Related Posts
The Ultimate Turks & Caicos Islands Guide
Discover Puerto Rico: The Island of Enchantment
Best things to do in Bimini Island: Where to Stay, Eat and have fun
Where to Eat
The Gazebo
One of the best places to go to Maui Island Hawaii is the Gazebo. Located in Napili Shores – Lahaina, the Gazebo is the perfect place to eat breakfast, it opens at 7:30 am. If you are an early eater, the best time to arrive is around 7:00 am because the lines do get long fast. The Gazebo has a fantastic view of the beach.The food is delicious, and you get served pretty quick. The menu includes pancakes with macadamia nuts and coconut syrup, French toast, breakfast burrito, fried rice, eggs Benedict. Also, a vegetarian and gluten-free menu is available if that is your choice. You can share your meal or make sure your really hungry because the portions are enormous. The Gazebo is one of the favorite restaurants in Maui.
Down the Hatch
Located in Lahaina, Down the Hatch offers fantastic seafood. Their menu includes Mahi Mahi tacos, Shrimp Po'Boy, Chicken and waffles, lobster crab grilled cheese sandwich, and many other Hawaiian dishes.
Every day the bar offers a happy hour from 2 pm to 6 pm. Delicious cocktails are prepared, you might want to try a Lava Flow or a Mai-Tai; they are absolutely mouthwatering. This Restaurant is open for breakfast, lunch, dinner and you can stay late at night.Down the Hatch is one of my favorites restaurants in Lahaina, because its food is so tasty. One of the best dishes, in my opinion, is the lobster crab grilled cheese sandwich, and its well located in the middle of Lahaina Town, so if you want to eat something delicious with an authentic Hawaiian touch, you should visit Down the Hatch.
Fish & co
Located at Front Street – Lahaina, Fish & Co serves amazing seafood, Angus beef selection, vegan, vegetarian dishes and has a great kids menu. There is something delicious for everyone.
The ambiance is gorgeous, and the food is outstanding, I would recommend getting a table with an ocean view. The stunning view of the beach will amaze you, especially at sunset.
Kinaole Food Truck
Located at Kihei, this Food Truck has amazing food. The menu includes coconut shrimp, crispy calamari, spicy garlic shrimp, and pulled pork. All dishes include rice pilaf and green salad with feta cheese and macadamia nuts that are deliciously fresh and flavorful. Work hours are from 11 am to 8 pm.During our visit to Maui, we saw this Food Truck with people in line all the time, so one day we decided to go and give it a try. We tried a few different dishes on our visits. My husband's favorite is the shrimp scampi, but the winner, in my opinion, is the green salad with macadamia (Hawaiian restaurants add Macadamias nut to pretty much everything).One of my most memorable experiences eating here was the day we got our food and went across the street to Kamaole Beach Park, enjoying a simple but pleasantly romantic meal while looking at the ocean. Now, this is what you call one of the best gourmet fast-food restaurants. That's why Kindle is one of the best places to go to in Maui Island, Hawaii.
Banyan Treats Ice Cream
Located in Lahaina, Banyan Treats offers more than 20 different ice cream flavors, cookies, ice cream sandwiches, and smoothies. You can swing by and get your favorite flavor during your shopping, tour excursion, or just to indulge yourself with these delicious treats.Hawaiian shaved Ice is so savory, very refreshing and they have many syrup flavors. The cookies are delicious, and the macadamia ones are a "must-have." If you go to Maui or any other Hawaiian Island and don't try Macadamia nuts you can't say you have the full Hawaiian experience, lol).
Beaches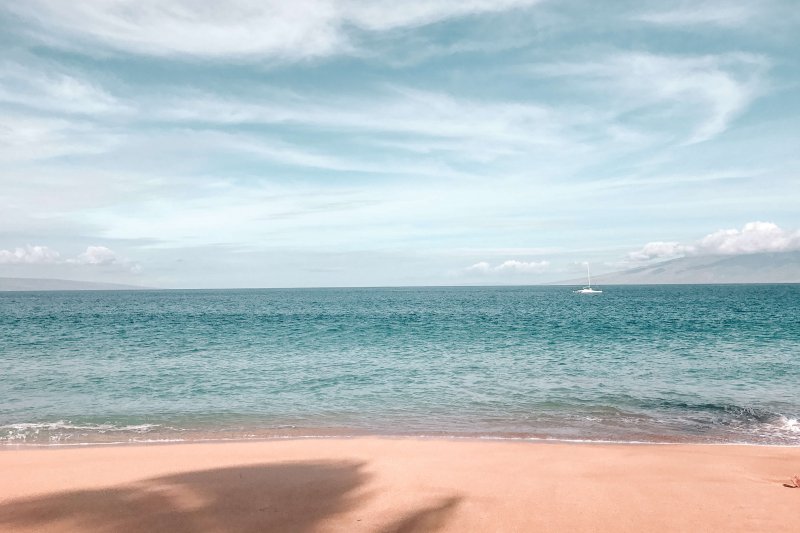 D.T. Fleming Beach
Located in Kapalua, this beach is the right spot for surfing and bodyboarding. Its waves are enormous, and the current is powerful, the sand is delightful, and it's very touristic. Burgers, fries, drinks, and more are served in the Restaurant on site. This beach is top-rated and crowded, right in front of the Ritz Carlton Hotel.The best discoveries in the world happen by mistake. This is what happened to us while driving, and we stumbled on this beautiful beach. The view is amazing, and its the perfect spot for laying down and admiring the beauty of the ocean. Swimming wasn't an option for us because of the waves, but we definitely enjoyed our relaxing time at D.T. Fleming Beach, 'that's why it is on our best places to go in Maui.
Wailea Beach
Located in Wailea, this is a paradise beach, and you can see Molokini Island from there. The ocean is calm, so it's not the first choice for surfers and bodyboarders, but it definitely is terrific for snorkeling. In winter months, you can see humpbacks whales too. If you are really interested in seeing whales you should go between December in April.


What to do & Where to go
Drums of the Pacific Luau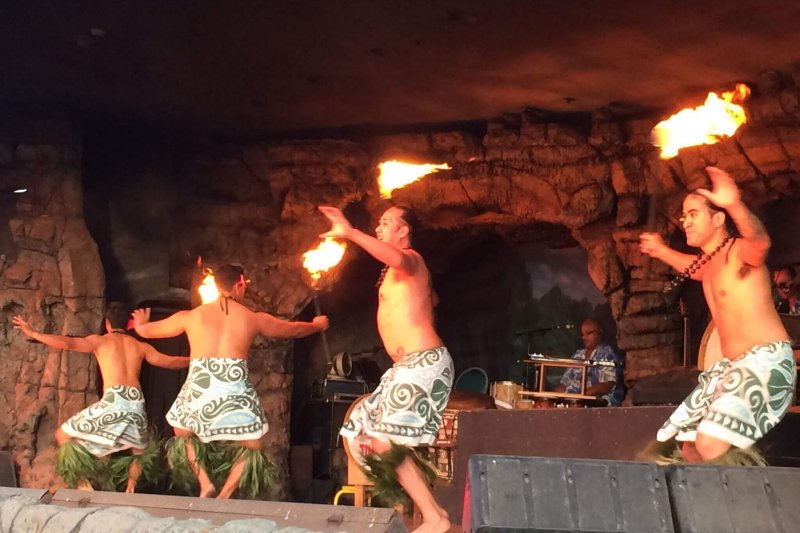 Luau is a traditional Hawaiian party, very entertaining and includes food, traditional Hawaiian music, and hula dance. Many hotels, tours, and establishments offer Luau in Maui. I recommend the Drums of the Pacific after experiencing many other Luaus.Drums of the Pacific is located at the Hyatt Regency and will take you on an exhilarating wave of celebration, dance, fire, and delightful native Hawaiian cuisine. The music and dance of Samoa, Tahiti, Tonga, Fiji, an old Hawaii keep you entertained from beginning to end when the fire knife grand finale takes place.Drums of the Pacific costumes are gorgeous, the narrative of the story is incredible, and the food is just fabulous. The sunset with magnificent pinks, oranges, reds, and purples above Ka'anapali beach is the perfect scenario for this superb show. If you are visiting Maui, this Polynesian Show is a must-do for sure.
Haleakalā National Park
One of the best places to go to in Maui Island is Haleakalā. In Hawaiian, Haleakala means "house of the sun" this incredible place features the famous crater with 7 miles across and 2 miles wide, and 2,600 feet deep.On our visit, we didn't want to get an excursion tour, so we rented a car and drove all the way to Haleakala. Car rental is not expensive in Hawaii, considering that you are still in the United States. The road was impressive, as you go up, you can see how you are getting above the clouds. Sunrise and Sunset viewing are the most popular must-do in here. We were amazed by the spectacular colors and felt in cloud nine.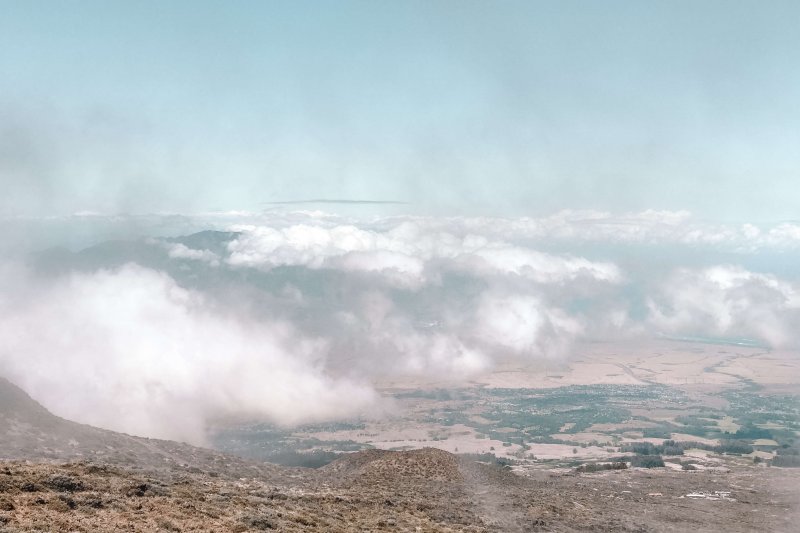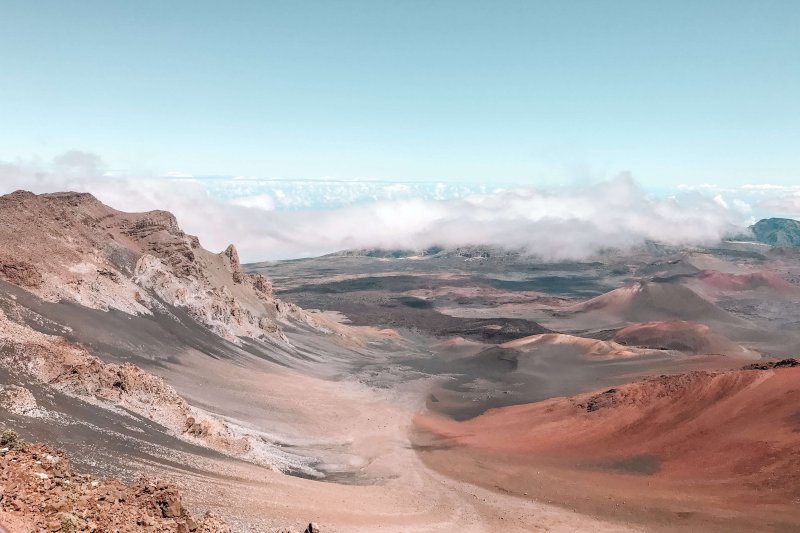 My husband and I decided to go and watch the sunset; we got there close to 5 pm Bringing warm clothes is a good idea even if its Hawaii, the temperature goes down and it can be between 40 – 50 degrees (Fahrenheit). You need to make reservations online no more than 60 days in advance if you plan to see the sunrise. To enter the park, you must pay $25 per private vehicle or $12 per person not in a car. Check out Haleakalā National Park Website for more info.
Snorkeling tour to Molokini Island & Turtle town
Molokini Island is a sunken volcano surrounded by a gorgeous coral reef. This snorkeling adventure is something you don't want to miss. This cruise experience will start at 7 am, muffins, bagels, and some pastries, along with coffee and juice, are provided for breakfast. You will get the opportunity to choose your gear, including snorkeling masks, fins, vests, and wetsuit (cost additional). For this reason, if you have your own equipment, bring it.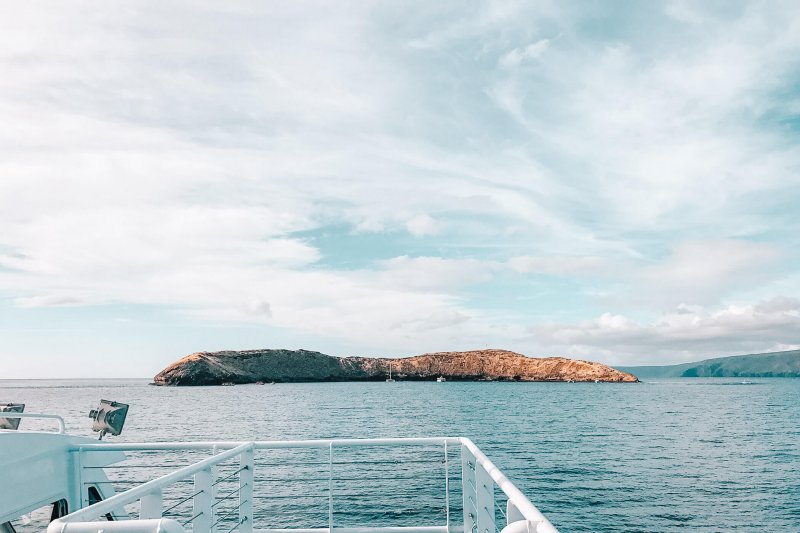 After all the instructions, and safety guidelines you will arrive at Molokini Island, and you will dive into the ocean to explore and admire all types of sea species, this will take 2 hours and then lunch will be served, burgers, salad, juices, and more. When everybody is back on board (the crew will check and double-check and count three times to make sure everybody is there).Finally, you will be taken to Turtle town to check out the sea turtles. In my opinion, the water is a little murky and after seeing the Molokini crystal clear view is less pleasant. If you are lucky, after a couple of minutes when your eyes get used to the water, you can see the huge sea turtles swimming by your side, which is a fantastic experience as well. After 1 hour you will get back to the port. The whole tour is 5 to 6 hours in total. In my opinion, snorkeling in Molokini Island is one of the best activities to go for on Maui Island, Hawaii.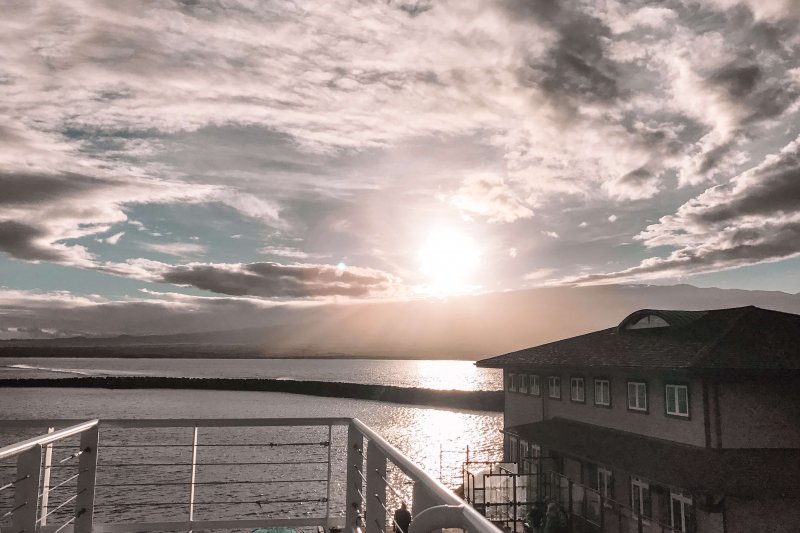 Walking Around Lahaina Town
This downtown area shows a mix of history, art galleries, shops, restaurants, bars, and much more. On the harbor, you will find numerous fishing and tour boats offering vast options for excursions and activities.Art galleries have special events on Friday nights, Saturdays mornings you will enjoy the Art & Craft market at the Courthouse square where all the local artist will expose their paints, sculptures, jewelry, clothing and more.As an interesting fact, the largest Banyan tree in Hawaii is located at the courthouse square in Lahaina; you can take great photos and enjoy the view. Lahaina is one of the best walks down areas of Maui, and definitely a must-visit while you are in Maui.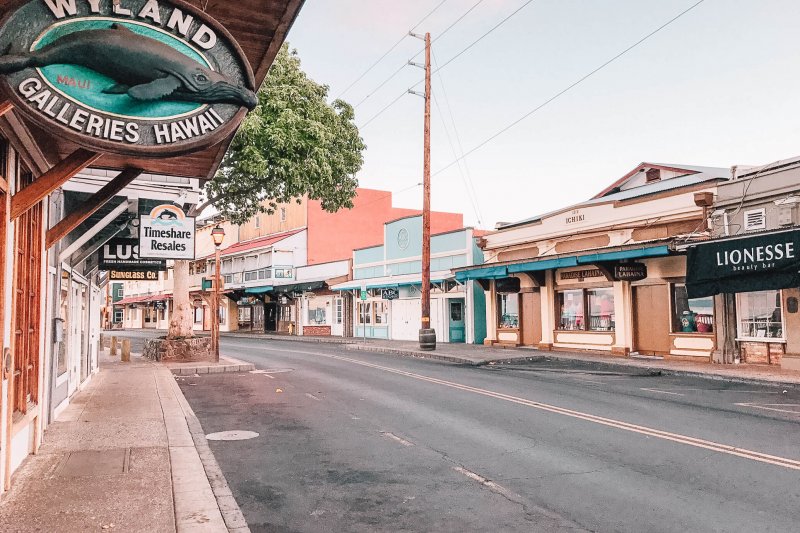 Oyster Experience at Maui Divers Jewelry
Maui Divers Jewelry is located at Lahaina front street has an incredible variety or thematic Hawaiian jewelry pieces like earrings, rings, bracelets, necklaces. We were passing by, and what got our attention, this store has a unique way of luring potential customers by offering an opportunity to catch an oyster from a fancy container in the shape of a shell.After you select your favorite oyster, you will open it and get a beautiful pearl. However, there is a business behind all this "catch your own pearl experience," they will try to sell you something so you can mount it in a piece of gold for a pendant, charm or any other form of jewelry.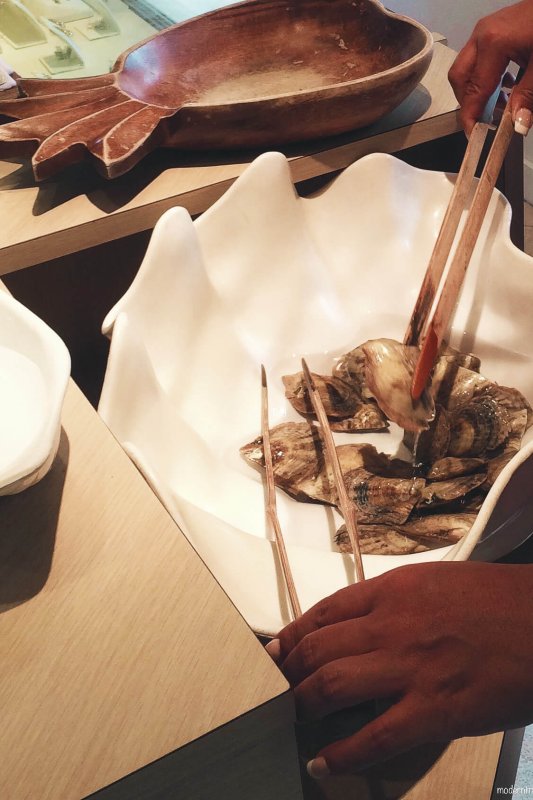 If you prefer just to keep the pearl as it is you can do it. Don't be afraid of saying no if you don't want to buy anything else. In other words, getting the oyster and finally finding the pearl is a very nice experience, looking the bright side at least you didn't have to dive and get wet at all to find it, lol.I hope you enjoyed this ultimate guide of Best places to go to in Maui Island, Hawaii.I would love your feedback, your ideas and suggestions. Share it with me in the comments section. If you like this post, feel free to Pin it for future reference.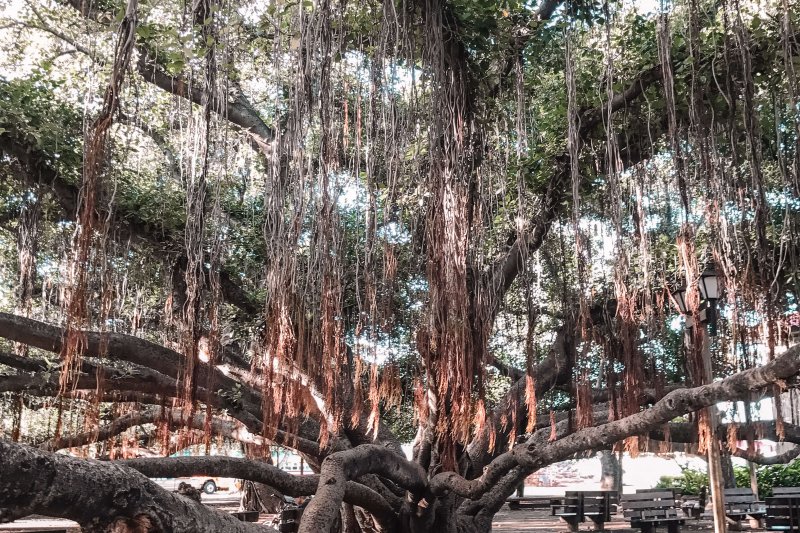 My Favorite Products on Amazon
In Modern Travel Lifestyle Amazon Storefront, you will find the products that I like, and recommend at no extra cost for you.


Related Posts