When is time to go outdoor during daytime, one of the "must-have" should be the sunscreen lotion. It doesn't matter if it's a cold, hot, sunny or rainy day, your skin needs to be protected from the sun UV rays. This would help delaying signs of aging, avoid sunburns or what is worst, cancer.
The most important information to look for on a sunscreen is the broad spectrum, it should be at least SPF 30 to block up to 97 percent of the sun rays.
Another detail that not many people know about, is that sunscreen SPF must protect you from UVA, and UVB. UVA rays cause wrinkles, and sun spots (I'm sure you don't want to get them any time soon). UVB rays just affect the top layer of the skin causing sunburn and skin cancer. So you need to make sure the sunscreen you choose has both UVA and UVB protection on the sunscreen specifications.
There is a wide variety of sunscreens in the market, you can choose whatever fits your necessities. Water resistant in case you go swimming, or go for a hike or you will be sweating. Facial Sunscreens are more gentle that body ones, formulated special for your face.
Please note that this post contains affiliate links, and any sales made through these links will reward me a small commission at not extra cost for you. I always recommend products and services I love.
Here are my list of the best sunscreens to protect your skin from sun rays,
La Roche-Posay Anthelices 60 melt-in sunscreen milk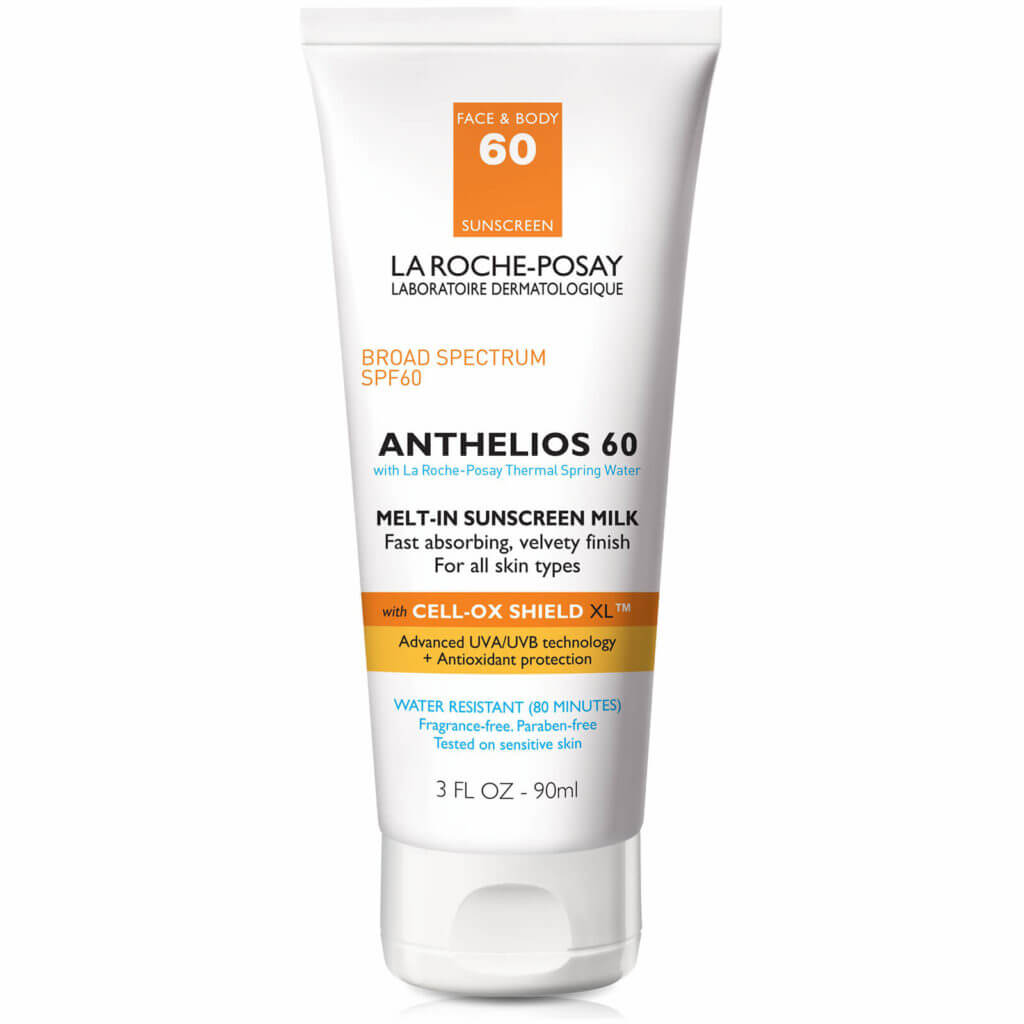 This is my number one choice so far. I love how fast it gets absorbed, it doesn't feel sticky and it protects me even when I'm in the water for more than an hour. Another extra point is that I can use it under my make up. It's kind of pricey, around $30, but it worth every penny.
This sunscreen lotion is very lightweight, fast absorbing. I use it under make up. It is water resistant up to 80 minutes, dermatologist tested, allergy tested, paragon free, fragrance free and non-comedogenic (won't clog your pores). https://amzn.to/2YMHBJQ
Aveeno Protect + Hydrate SPF 30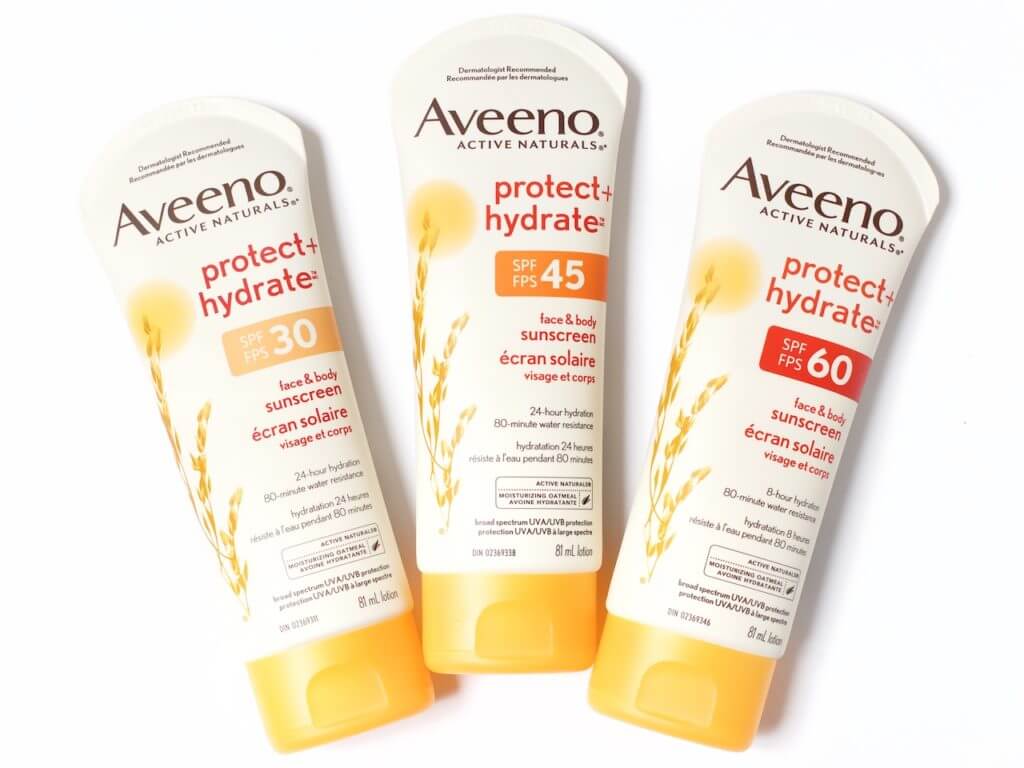 This sunscreen is great, I love the oat ingredient because it keeps your skin hydrated. I don't think it would keep it for 24 hrs but maybe for half of that time. When it comes to price is in the range of $10, what is fantastic.
This sunscreen comes with antioxidant oat, it gives you 24 hours hydration, very lightweight and oil free, leaving your skin really smooth and moisturized. https://amzn.to/2WrVLCB
Neutrogena Ultra Sheer Dry-Touch SPF 45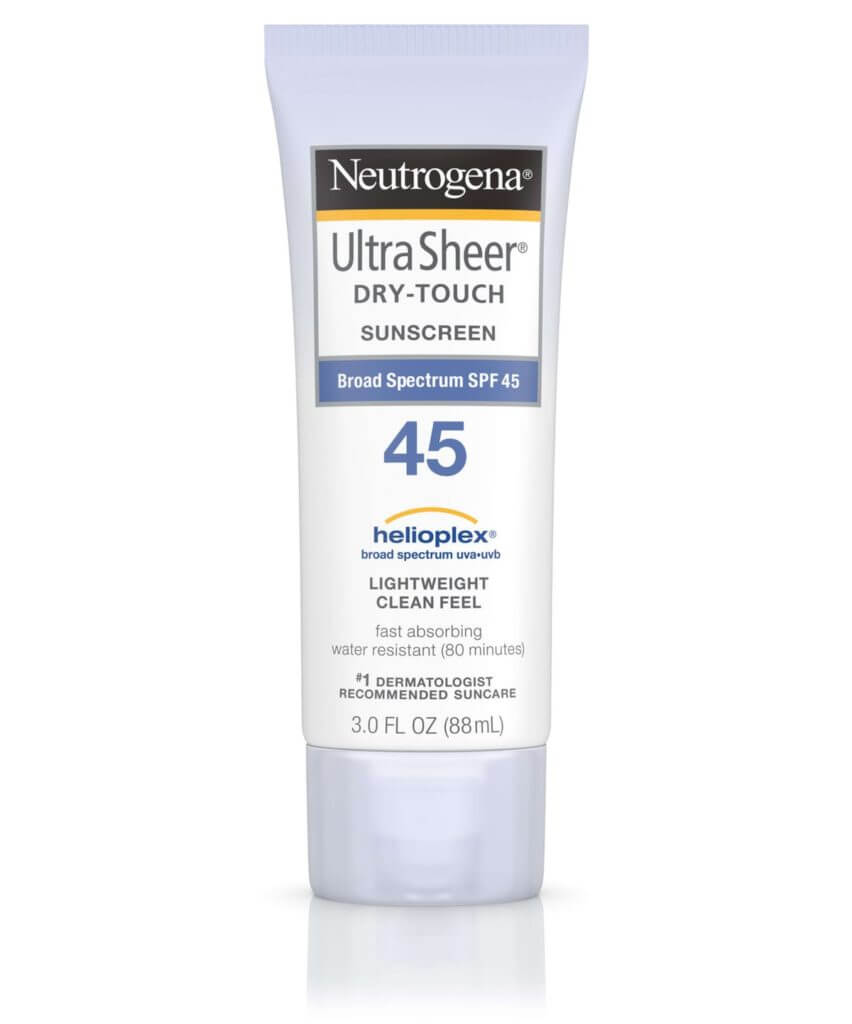 I really like Neutrogena sunscreens, it absorbs really fast and its waterproof quality is great. Definitely it gives a good protection, price is around $9 that is very good price for a skin care product.
This sunscreen is so lightweight and leaves your skin like if you have nothing on. Also is dermatologist tested, it gives you advanced protection against UVA and UVB rays, fast absorbing, water proof, PABA free, and non-comedogenic. https://amzn.to/2YMyXef
CeraVe Mineral Sunscreen Lotion SPF 50 Face lotion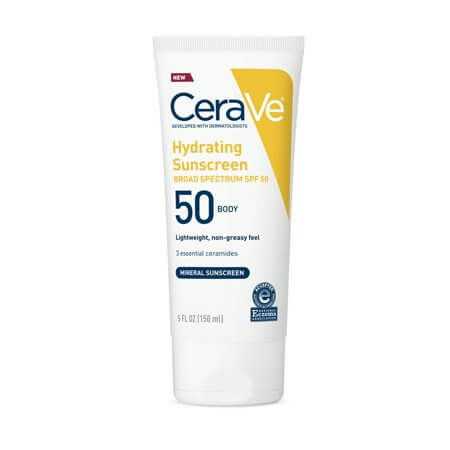 When is time to protect your skin from sun rays, this facial sunscreen is one of the best I have tried, it leaves you face really smooth and it feels very hydrated. The price is around $14 what I think is not bad considering that you are getting a very good quality product to take care or your face.
This facial sunscreen lotion with zinc oxide provides broad spectrum protection against UVA and UVB rays. It's chemical free, formulated with three essentials ceramics that restore the skin's natural barrier and lock in moisture after, it is fragrance free, paragon free, oil free, and contains hyaluronic acid which promotes healthier supple skin. https://amzn.to/2WkacZz
Coopertone Pure and Simple Sunscreen SPF 50
Last but not least, I found this sunscreen and tried couple weeks ago (always trying different brands) and I really liked it, I think the ingredients make a good combination and it feels nice on the skin, not for nothing Coopertone has been protecting babies skin for ages. And it's not pricey at all, it costs $9 and some change.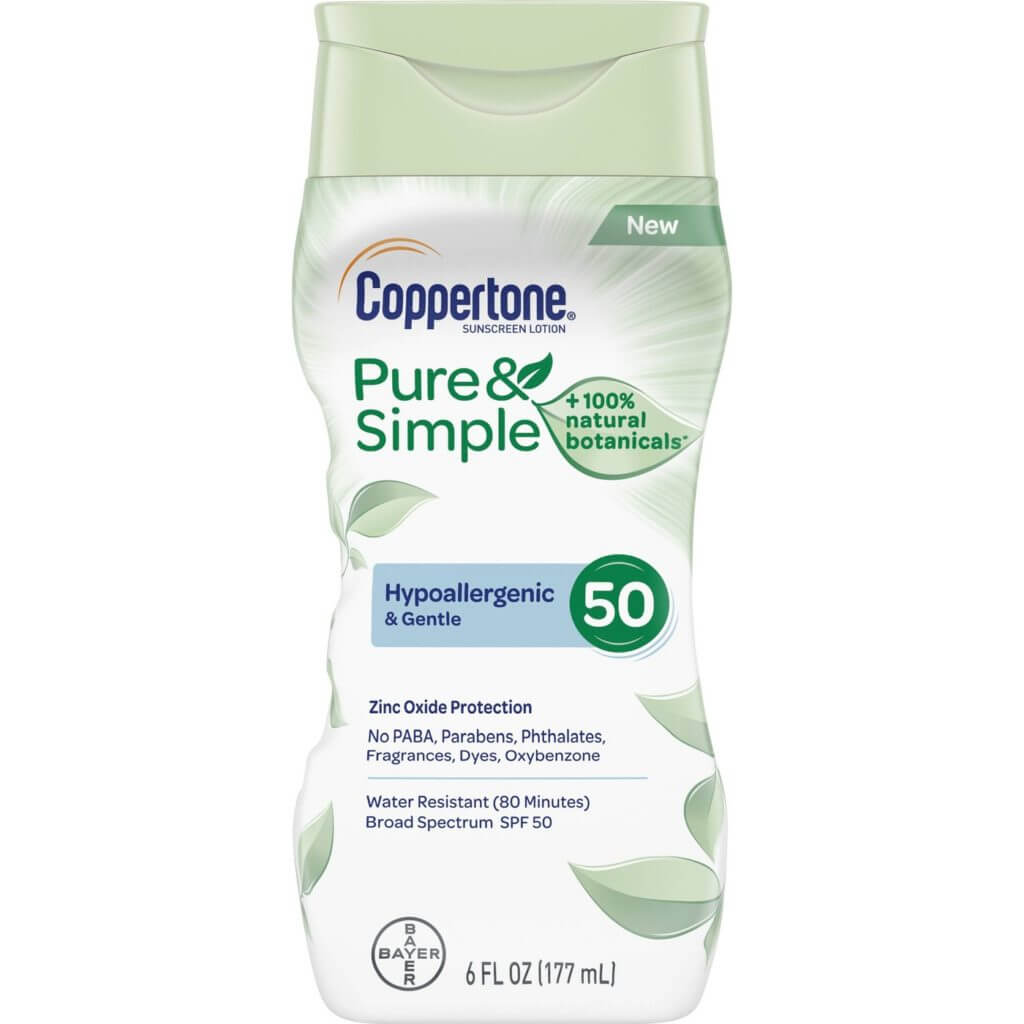 This sunscreen is very gentle, hypoallergenic, made with zinc oxide plus 100% tea leaf, sea kelp and lotus extracts. It provides protection against UVA and UVB rays. Also this sunscreen is PABA free, fragrance free, sulphate free, paraben free, alcohol free and oxybenzone free. https://amzn.to/2WjHVCk
You can visit Modern Travel Lifestyle Amazon Store where you will find more products that I like, and recommend. While buying these products won't cost you any extra money, I will get a small fee that will help me keep this site up and running. Thanks for the Support. Click here
Now you have my faves list, so next time you go outdoor don't forget to take care of you skin applying (sometimes re-applying) sunscreen lotion.
Are you going on vacation and want to know what essentials you need to pack? No problem, here is a link for my post "Best tips on how to pack for Vacation". https://fashionablylena.com/best-tips-on-how-to-pack-for-your-vacation/
If you have any ideas or suggestion feel free to leave your comment below.
If you like this post, you can share it on social media, comments and suggestions are very welcome and don't forget to subscribe to my newsletter on the home page for updates.