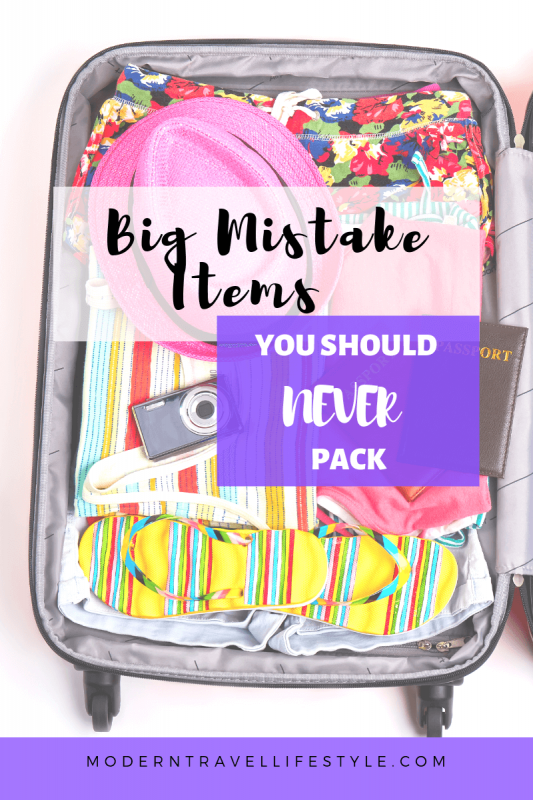 When we are going to travel, sometimes we want to overpack and bring unnecessary items with us. In the end, we are not going to use them, wear them, and we just bring them to travel with us. Here is a list of Big mistake items you should never pack when you travel.
Please note that this post contains affiliate links, and any sales made through these links will reward me a small commission at no extra cost for you. I only recommend products and services I have tried, and I love.
Liquids over 3.4 oz (100 ml)
One of the most common big mistake items you should never pack when you travel are liquids in big containers. TSA regulations just allowed liquids under 3.4 oz in a carry-on. When you are traveling, it is better to bring all the fluids in the "Travel size" presentation.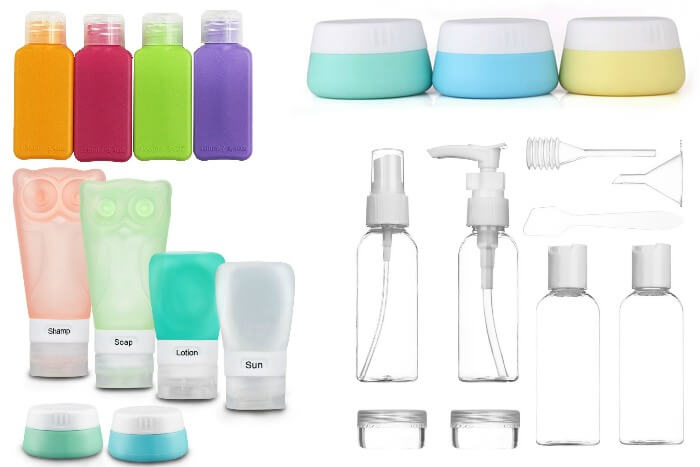 Of course, you can pack in your checked luggage, bigger containers, but many things can happen. The treatment given to our suitcases at the airport is not too gentle, so the bigger the liquid container, the higher the probability of spilling or breaking. We don't want our clothes to be stained by perfume, lotion, shampoo or so. If you're going to travel with less stress during your trip, don't make this big mistake. You can find toiletries travel size containers on Amazon.com.
Towels and Bedding
You would think, "really?" "who can pack some towels or sheets when travel?". I can tell you that I have seen it a couple of times. Definitely towels and bedding are big mistake items you should never pack when you travel.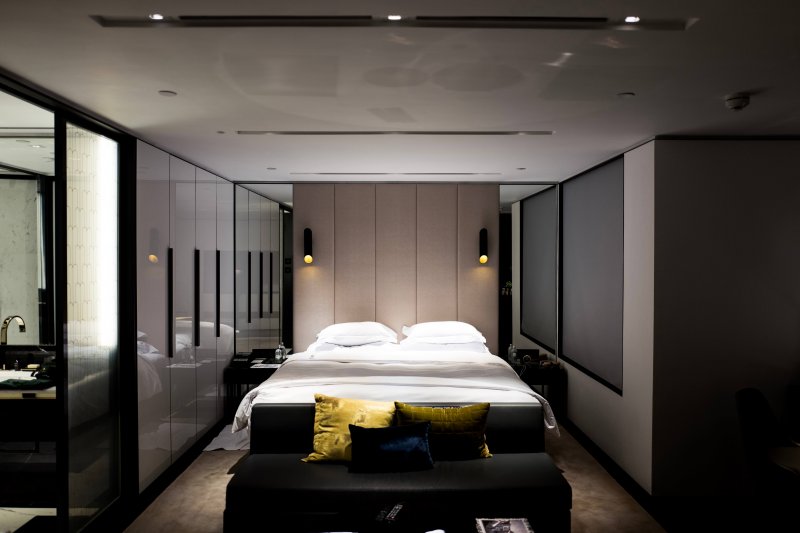 Your hotel, resort, or Airbnb will provide you with sheets and of course towels, so no need to worry about that. But, if the hotel you are staying gives you ripped bedding or smelly towels, I think you should pay a couple more dollars and move to another one.
[bdotcom_bm bannerid="2273″]
Too many toiletries
I have my favorite shampoo and body lotion, so I need to bring them with me. But to not overpack, I need to choose what do I need and what can stay. If you don't make choices, you will end up bringing all toiletries with you. So, don't make this big mistake packing excessive toiletries.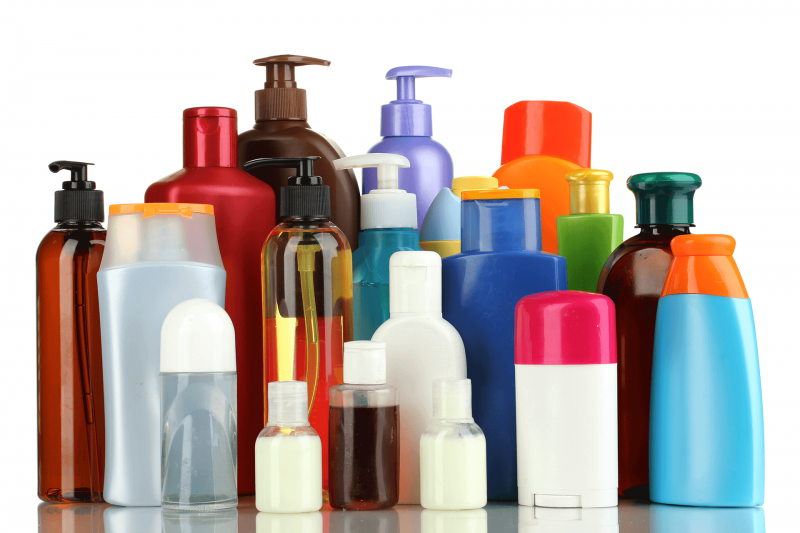 All your medicines
Another big mistake item you should never pack is medicines. Yes, I know you need to take your prescribed drugs, your vitamins and bring some others in case of a headache, allergy, mosquito bites or so. But you need to be wise and don't overthink that every disease is going to happen to you. Please, don't bring the whole pharmacy for vacation. A great way to keep your medicines organized is a pill organizer.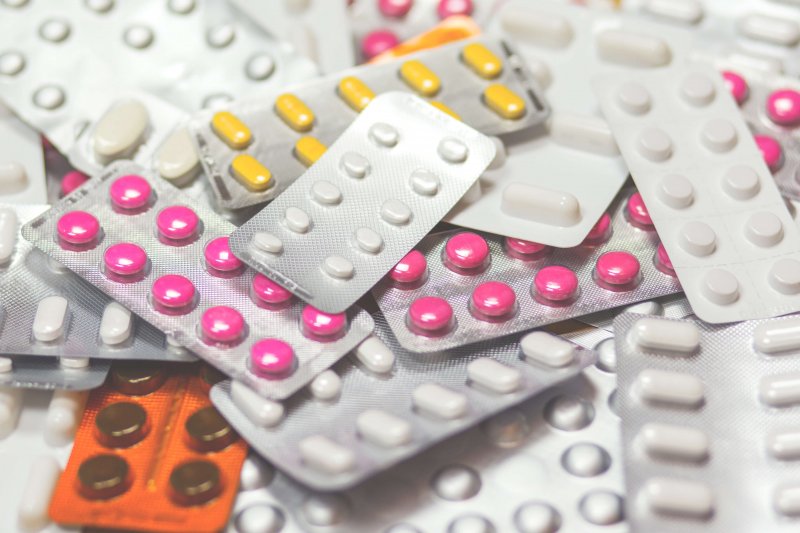 Hard Cover Books & Magazines
If you are a Hardcover book lover, it's okay. I'm not against the traditional way to read. I love books as well, don't get me wrong, but there is a better and less bulky way to carry many books in just one tiny device.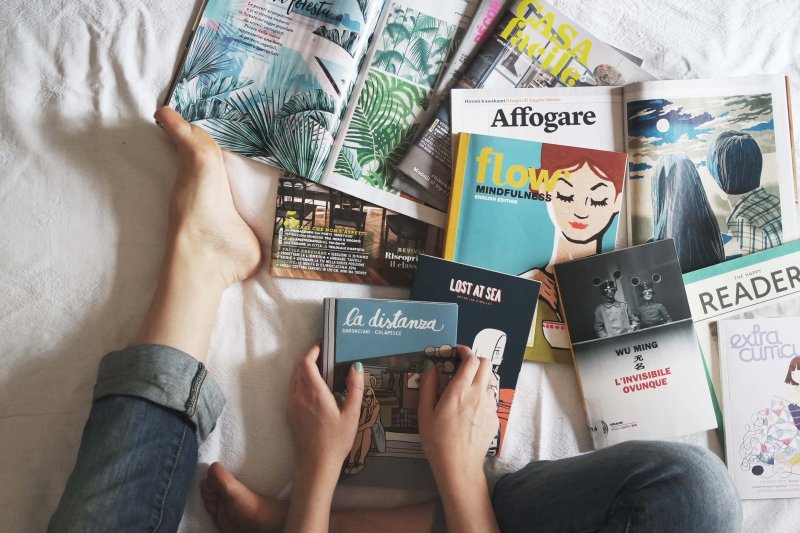 In my own experience, an iPad can help you to have all your favorite books with you anytime. Also kindle from Amazon is a good choice as well.
Expensive and Irreplaceable Items
You don't want your expensive necklace, the bracelet your husband gives you as an anniversary gift, or your grandmother earrings get lost on your trip. That would be an unfortunate experience, and it will take away all the fun and memorable time you spent on the trip. I think that it's better to be safe than sorry.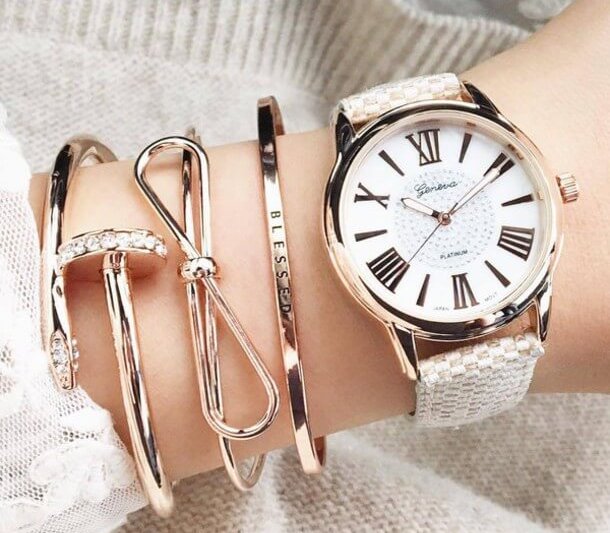 So if you don't need to bring those essential items with you, then leave them safe at home. However, if you want to bring something extraordinary with you, I highly recommend to pack it in your carry-on.
Related Posts
What items you should always pack in your carry-onBeach Vacation Packing List: The Essentials
All your makeup
Smart packing is about chosen the essential items and leave what you don't need. When I say to don't bring all your makeup, I'm talking about going all the extras. Eight brushes, three highlighters, two foundations, ten lipsticks, four mascaras at home.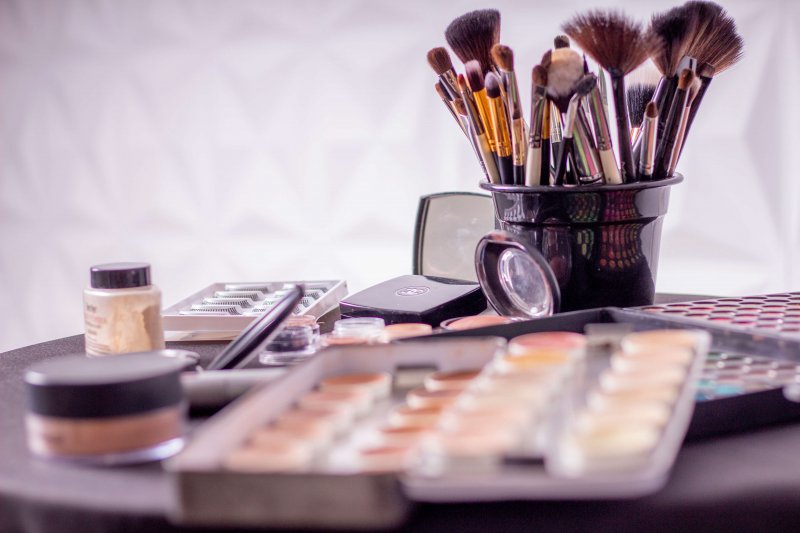 Pack just makeup essentials in a smaller makeup bag instead. You can find this excelleng makeup organizer travel bag on Amazon.com.

Hiking Boots
At least that you are a professional hiker, and your trip is about hiking or trekking, please don't bring bulky hiking boots. You can pack a pair of comfy sneakers, and they will work just fine for the same purpose. I love Adidas shoes, they are always super comfy and in style.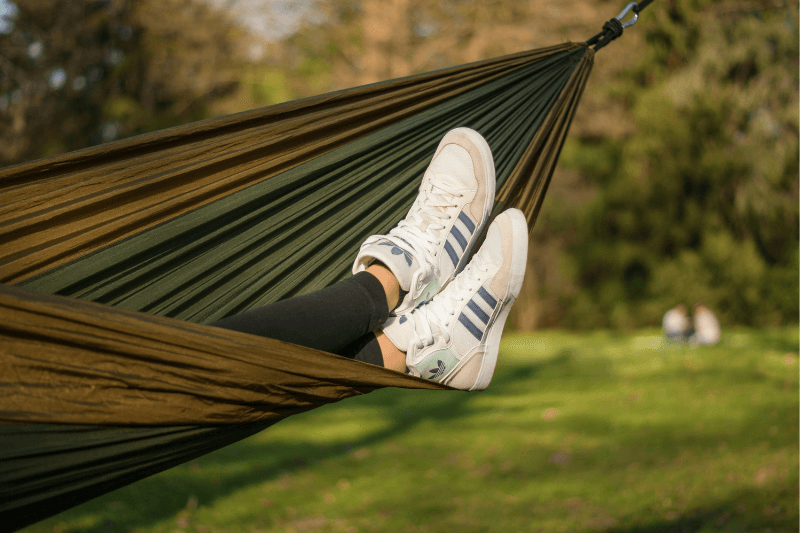 Huge Backpack
The same thing applies here than for the hiking boots. If you are going hiking and spending many days in the middle of nowhere and you need to fit everything in a 75L backpack, it's okay. But if that is not your case, I highly recommend a 35L or 45L lightweight foldable backpack. When you don't need it, you can fold it and put it away. When it is time to go for a tour, excursion, hike or so, you can fit many things in there, and it works great.
Mosquito Net & Spray Repellent
If you are traveling to an area where mosquitos are waiting for you, it's better to bring something to keep them at a distance. Spray repellents are bulky and not too practical, I think it is better to wear mosquito bracelets that work as good as a spray but without the sticky effect on your skin. I like the "Green Nature" mosquito repellent bracelet because it is waterproof.
Too many shoes "The High Heels dilemma"
Too many shoes are one of the big mistakes when you pack. You don't need to bring all your shoes when traveling. I know the Kardashians go with 50 pairs each, but at least you are traveling in a private jet with ten suitcases, better leave some of your shoes at home. Sneakers, Canvas, flip flops, and sandals work fine, and you can mix and match with your outfits.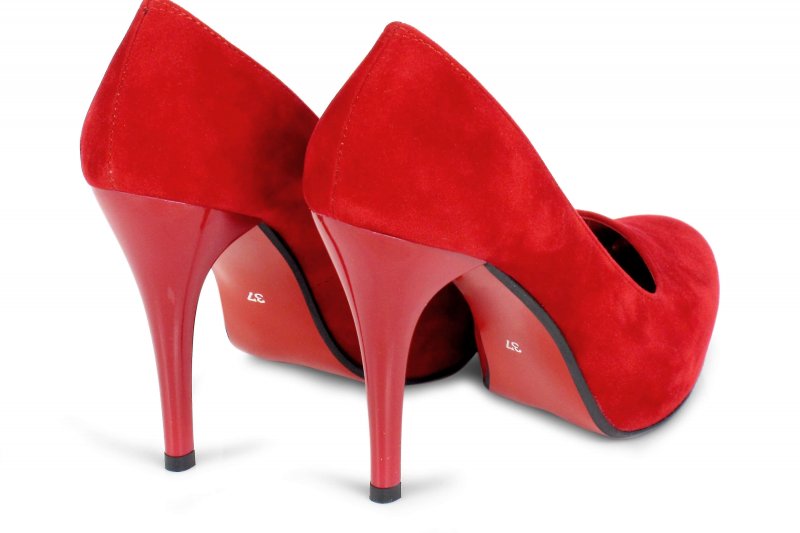 Now, here is the dilemma, "high heels or not?" I honestly don't travel with heels, and I instead bring some cute flats for when I'm going out to dinner, dancing or any event that I can't wear sneakers too. But, if you love your heels and you prefer to bring them with you, I suggest to pack a neutral color, so just one pair can match most of your casual outfits.
Too many clothes
Yes, this is another big mistake item you should never pack (too much) when you travel. Some people travel with just one pair of jeans, shorts, and skirts and they are suitable for the whole trip. When it is time to pick clothing, it's better not to pack many jeans because they are bulky and will add some extra pounds to your luggage.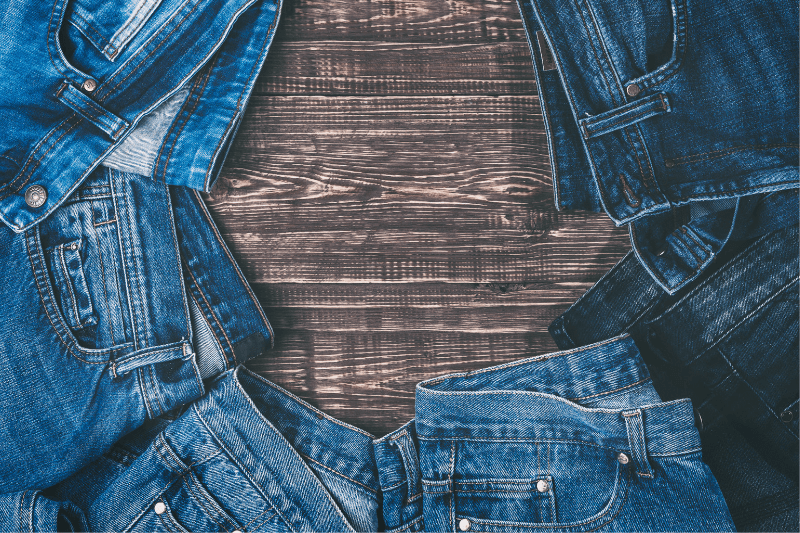 Try to put together some shirts, pants, shorts, skirts that you can mix and match. The same shirt combined with pants or a skirt, adding a jacket or a scarf can make it look like a different outfit.
More posts you would be interested in
Best tips on how to pack for your vacationWhat items you should always pack in your carry-onBest tips on how to survive a long haul flight
In conclusion, when you are going to pack, try to ask yourself these questions, "do I need it?" "am I going to wear it?". Whatever you think "maybe," "probably," "just in case" trust me, you don't need it. I hope you enjoyed this Big Mistake items you should never pack when you travel list. I would love your feedback, your ideas, and suggestions. Do you know other things that we should never pack when we travel? Share it with me in the comments section. If you like this post, feel free to share it on social media.
My Favorite Travel Products on Amazon
In Modern Travel Lifestyle Amazon Store, you will find more products that I like and recommend. I will get rewarded with a small fee if you buy any of these products at no extra cost for you.


[bdotcom_bm bannerid="2181″]
Related Posts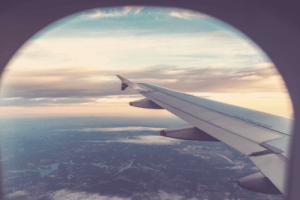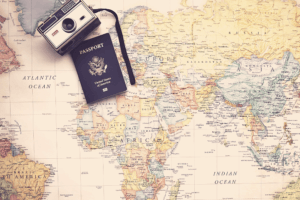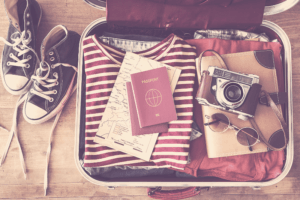 More posts for you