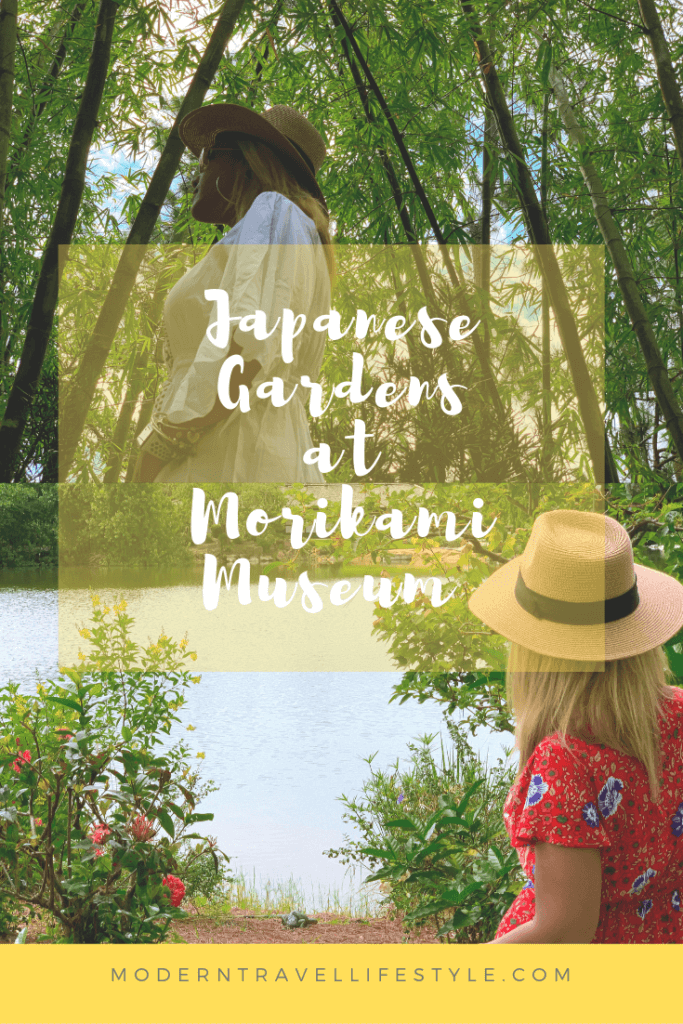 The Morikami Museum and Japanese Gardens is located in Palm Beach County, Florida. This gorgeous land with 188.5 acres, hosts many Japanese festivals throughout the year, some of the most famous festivals are "Oshogatsu" or New Year's Festival and also "The Lantern Festival".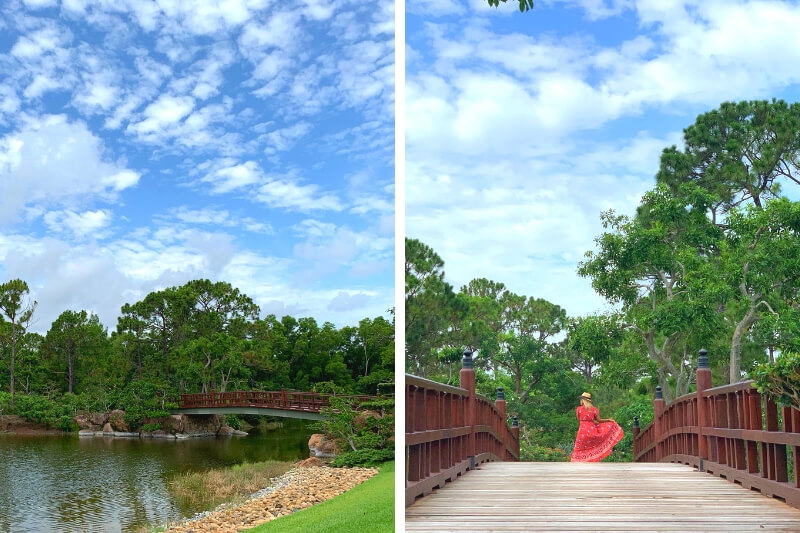 Please note that this post contains affiliate links, and any sales made through these links will reward me a small commission at no extra cost for you. I only recommend products and services I have tried and I love.
The Morikami Museum displays two art exhibitions, the first one is "The Yamato Colony: Pioneering Japanese in Florida" . This exhibition shows why George Morikami (former owner of the land where the Museum is now) came to Florida in early 1900s with some other Japanese farmers and formed an agricultural colony they named "Yamato".
The second art exhibition is "Japan through the eyes of a child", which takes you to Japan from a child perspective. You will see Japan's Public Transportation, Elementary School Classrooms and also real Japanese Houses. All these elements shown at the exhibition will give you the opportunity to explore Japan and important cultural components without leaving Florida. This spectacular exhibition was developed by the National Children's Museum in Washington, D.C, and was my favorite so far.
The Morikami Museum and Japanese Gardens work hours are Tuesdays to Sundays, from 10 am to 5 pm. The admission fee is $15 (Adults) $9 (Children 6 – 17) $13 (Seniors and Military) and children under 6 (totally free). You can find more information about membership and other details here at the Morikami Museum Website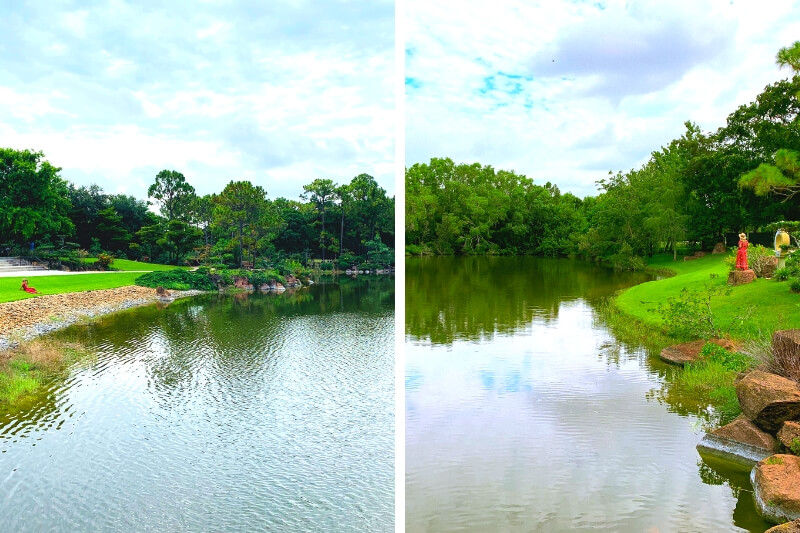 The Morikami Museum has an outdoor restaurant called "The Cornell Cafe", which also includes an air-conditioned area as well. You can choose from a wide variety of asian specialties. Some of the tasty dishes are Bento boxes, Wakame salad, Sushi, and Teriyaki salmon. I loved the desserts offered by The Cornell Cafe. The famous Japanese cake roll and Mochi Ice cream are great choices if you have a sweet tooth. So, if you want to try some asian food while delight yourself with the view of these amazing gardens, you should stop by The Cornell Cafe.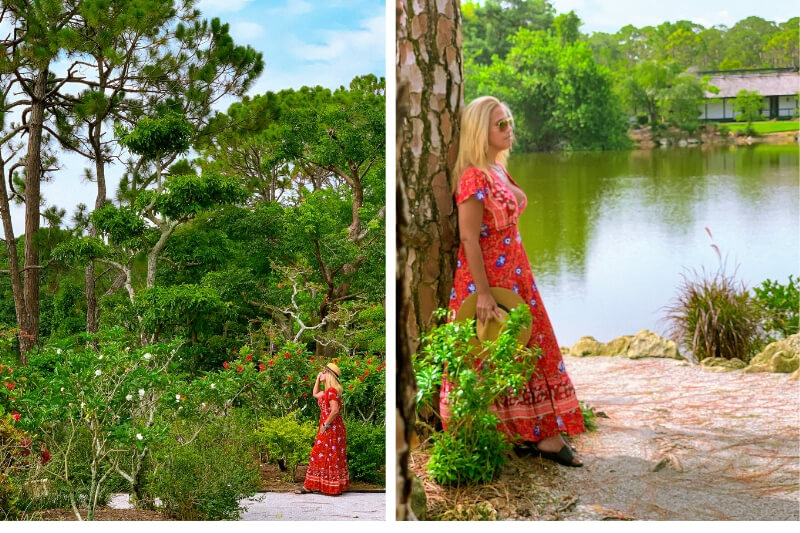 Hoichi Kurisu designed these Japanese gardens. He created a unique concept inspired by very famous garden styles in Japan's history. The Japanese Gardens are named Roji-en: Garden of the Drops of Dew. They were made as an extension of the Morikami Museum in 2001.
The Shinden Garden was inspired by the Heian period garden. In this period the Japanese royalty included lakes and islands in their gardens and people could admire them just from the water, by boat. The Paradise Garden was inspired by the Kamakura and Muromachi periods. This garden represents Buddhist heaven and were designed with the purpose of honoring Buddha.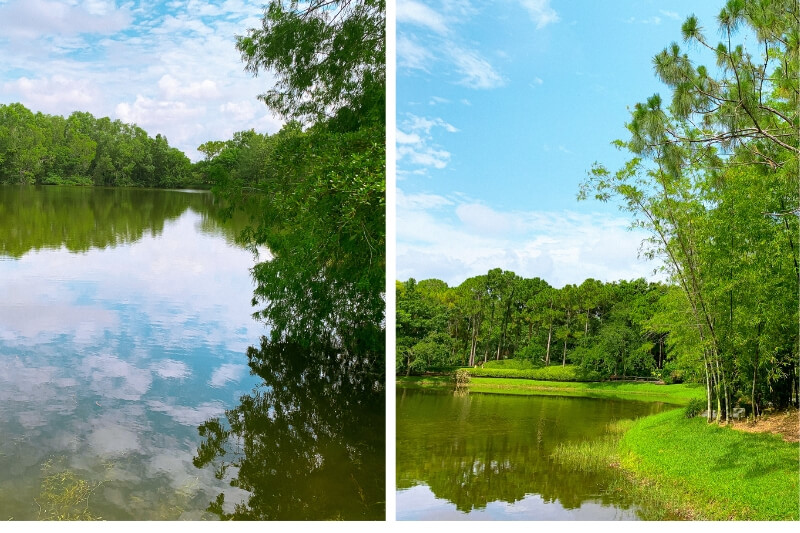 The Early Rock Garden was inspired by the Muromachi period. This garden was influenced by the Zen concept and the Chinese landscape art. The Karesansui Garden was designed to be admired from the temples or by reflection on the water. This garden was created with a "not walking through" Zen style. Also this garden doesn't have many plants, projecting more like a dry landscape scenario.
The Hiraniwa Garden is known as "flat garden" also. This garden includes stepping stones, lanterns and pagodas. The use of all these elements is called "borrowed scenery" and was used in the design of residential gardens and temple residence halls. The Modern Romantic Garden was inspired by the Meiji period. This garden includes western influences and naturalism, using materials that had never being used adding different textures to the design.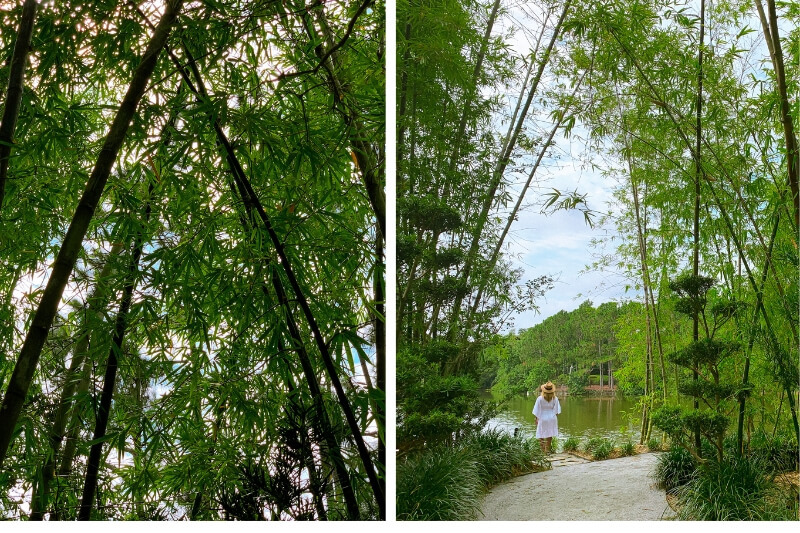 The Japanese gardens are breathtaking, gorgeous landscapes with stunning views. Definitely each one of the six gardens is an "Instagram worthy spot" for its extraordinary beauty.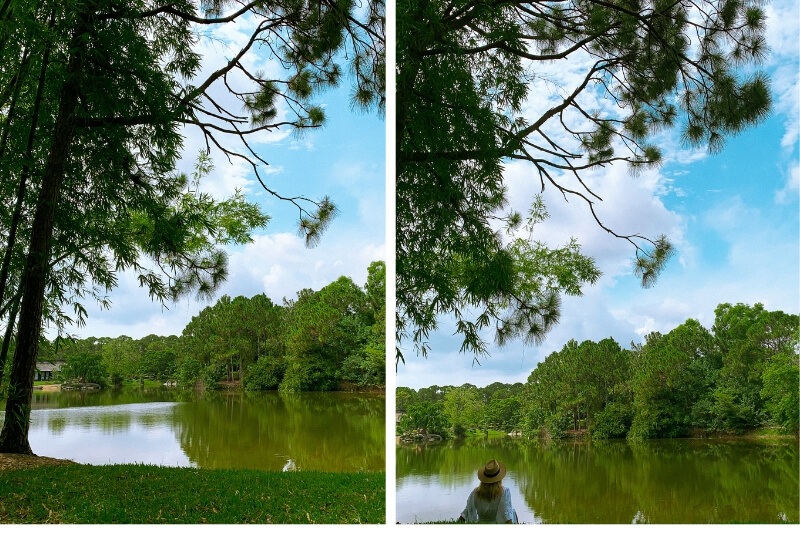 I spent a wonderful day at Morikami Museum and Japanese Gardens. I recommend you to get there early to avoid the multitude. Most importantly, if you are interested in taking some photos (what I think you should totally do), . I used my Canon EOS M50 and also my tripod for some shots. People starts coming around 11 a.m. more or less, so I arrived at 10 a.m. when the Museum just opened. Some photographers were waiting already to get some go photos before the crowds arrived. For this reason, you need to get there before noon.
We went to Morikami two days actually, the first day was raining really bad, so we went back the next day. On the contrary, the second day was really sunny (Florida has crazy weather), therefore I used one of my favorite sunscreens. You can find more sunscreen options in my post 5 best sunscreens for your skin. I am a hat and sunglasses lover, so I added them to my must-have list for this day as well.
The Morikami is really humid, specially in this time of the year (Florida is humid all year round pretty much though). For this reason, I suggest to bring a bottle of water. Another item that travels with me all the time is my foldable backpack from Venture Pal. You will find the links for these products below the post.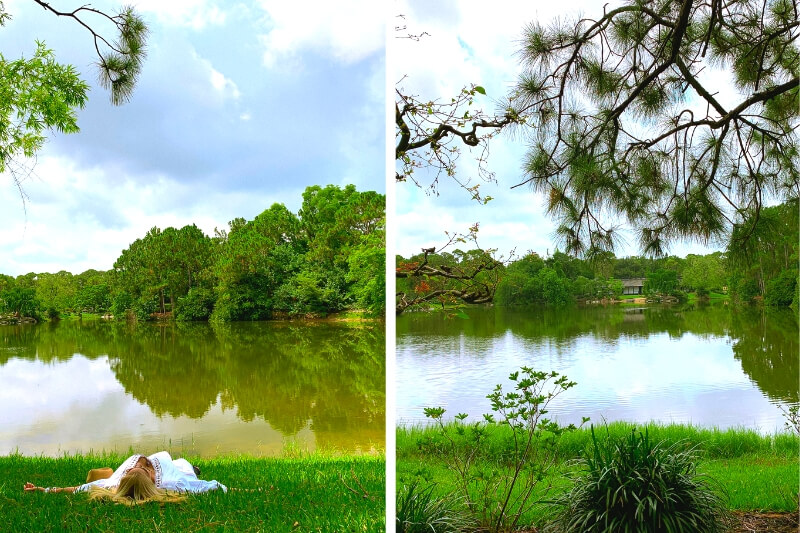 I used some Items you can find on Amazon.com. Here are some of my favorites. I always recommend products or services that I have tried and I loved.
Also you can go to Modern Travel Lifestyle Amazon Store where you will find more products that I like, and recommend. While buying these products won't cost you any extra money, I will get a small fee that will help me keep this site up and running. Thanks for the Support. Click here
In conclusion, if you want to spend a great day in a beautiful, calm, peaceful Instagram worthy place or you are coming to Florida and want to have a Japanese style day experience, don't hesitate and swing by Morikami Museum and Japanese Gardens.
I would love your feedback, your ideas and suggestions. Have you been at Morikami Museum and Japanese Gardens? Share it with me in the comments section. If you like this post, feel free to share it on social media.