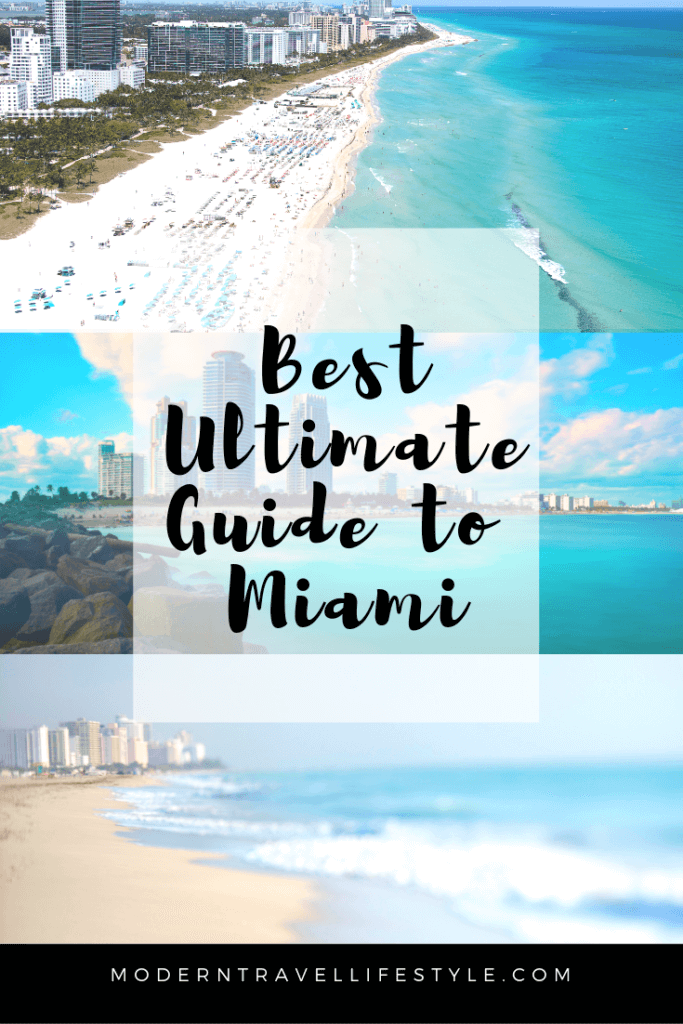 Spend the perfect weekend in Miami is not hard to accomplish; one of the best ways is on a Yacht Charter. In South Florida, boating is a way of life; visitors come all year round to enjoy the water and the warm weather. Miami is considered the "Cruising Capital of the World." So, nothing better than spend two full days enjoying the water, fine dining, breathtaking sunrises and sunsets, and much more in this beautiful destination. Here is the ultimate guide to spending the perfect weekend in Miami.
Please note that this post contains affiliate links, and any sales made through these links will reward me a small commission at not extra cost for you. I only recommend products and services I love.
What to pack
For this two-days trip, you can pack all your belongings in a 45L Backpack. You will find one of my favorites brands below this post in case you want to check it out and buy it.
Here is a list of the essentials to pack,
2 Bathing Suits and Cover-ups. Sometimes when I'm going to spend too many hours exposed to sun rays, I wear a rash guard. You can find these great ones on amazon. To buy: https://amzn.to/2ETDkge and https://amzn.to/2XqxSs
Two changes of clothes consider going out to dinner the first day
Flip Flops or Sandals
Sunscreen / Tan Lotion. I suggest one of my favorites sunscreens at the end of the post, but if you want to check out other options in my post https://fashionablylena.com/best-sunscreens-to-protect-your-skin-from-sun-rays/.
Toiletries: body lotion, Lip Balm, Shower Gel, Shampoo, and Conditioner.
Motion Sickness pills, just in case you get seasick while sailing
The camera is a must-have, but if you use your cellphone to take photos if okay too. You can find my favorite camera in this link https://amzn.to/2Iyv0nh
Cellphone waterproof pouch, this is very useful if you don't have a waterproof camera. You can take excellent photos under the water with your cellphone. You can find it on Amazon in this link https://amzn.to/2WMi8Tu
All these items and the links to buy them on Amazon.com are found below this post.
If you want to know what items you should always pack in your carry-on, check my post https://fashionablylena.com/what-items-you-should-always-pack-in-your-carry-on/
Day 1
Haulover Sandbar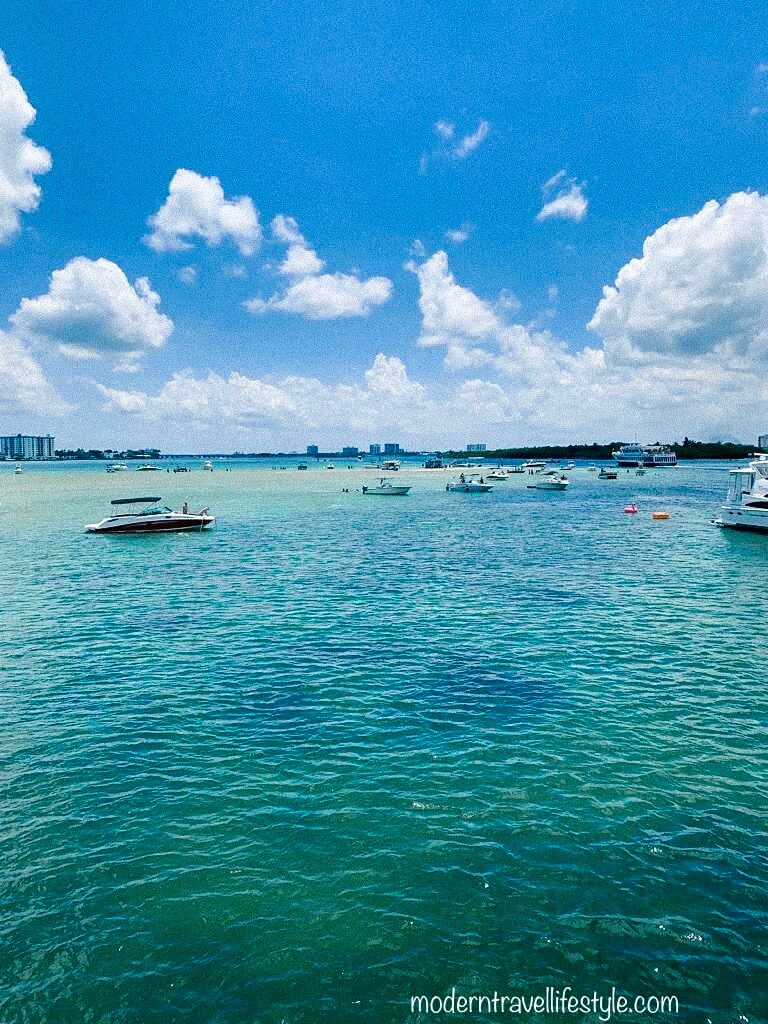 The perfect weekend in Miami includes one of the most loved attractions to go by boat (the only way to get there). You can enjoy Miami's tropical vibes while enjoying music played on different ships. Jet skiing, kayaking, diving, and snorkeling are a great choice too. You can relax on shallow water, drinking some cocktail and admire the gorgeous view in case you are looking for that.

Everybody has fun in Haulover Sand Bar, there is a Spring Break atmosphere all day long, every day of the year. You can find some floating restaurants that offer delivery (I'm not kidding). Some people on kayaks or jet skis will bring you food for one of the food boat restaurants for a small fee. Therefore, Haulover Sandbar is, without any doubt, one of the best spots for spending the perfect weekend in Miami.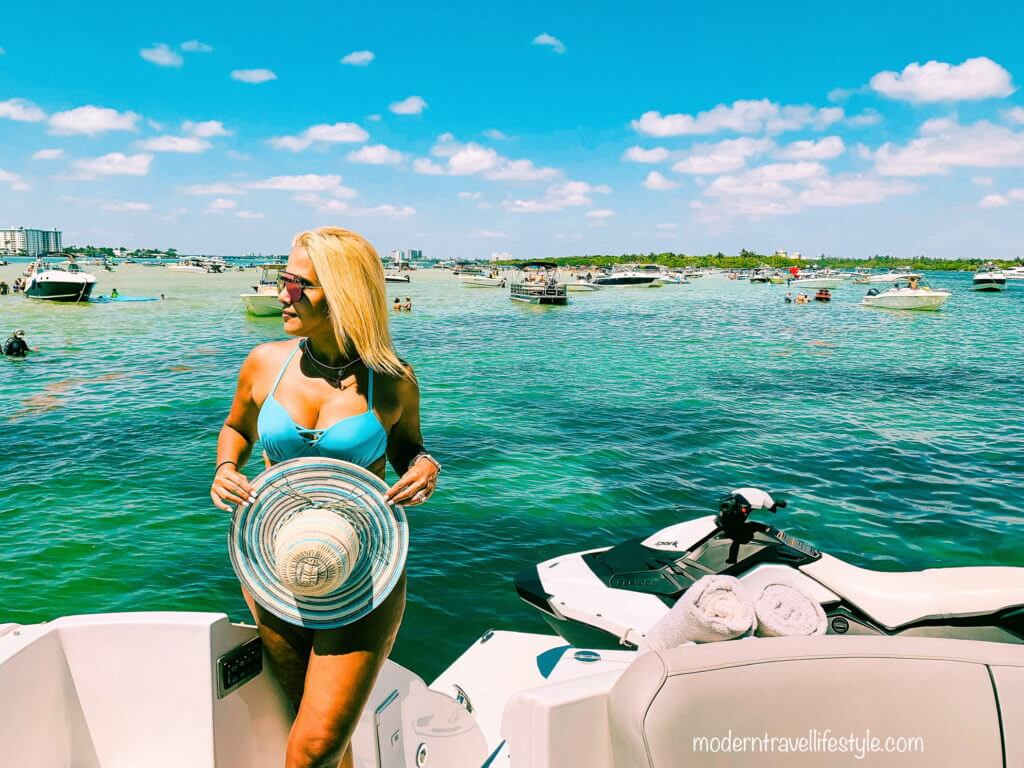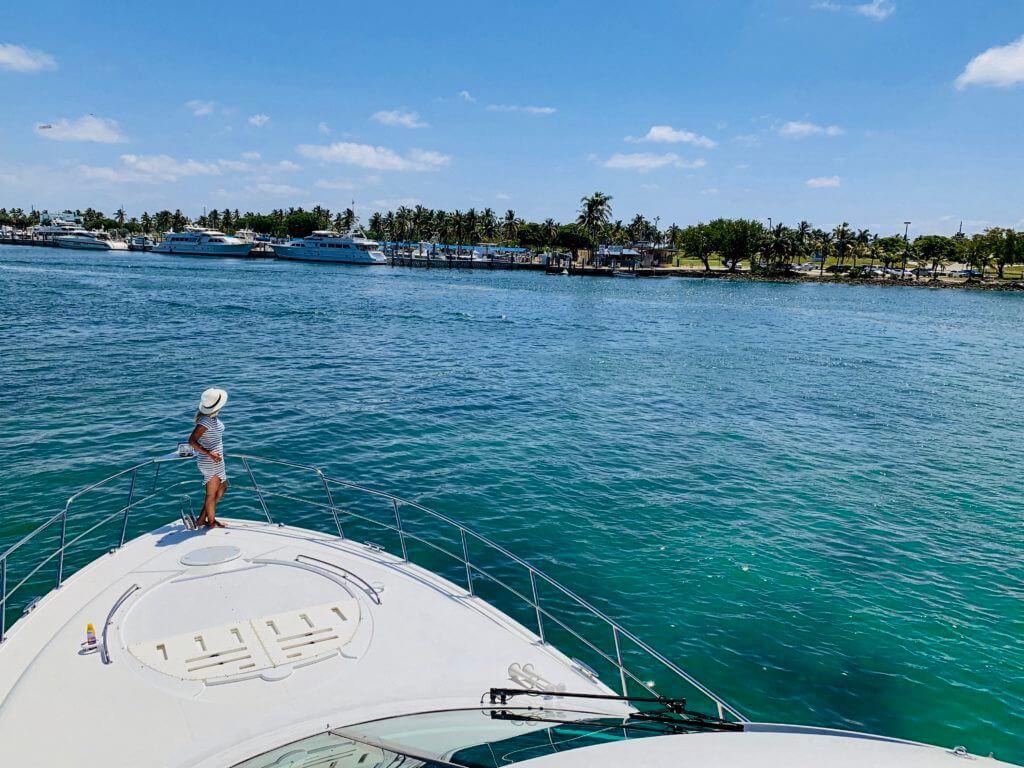 Lunch on Board
Enjoy an exquisite lunch on board, the perfect touch for a great day at Haulover. Our lunch was delicious, Bang Bang Shrimp with Mushrooms and green salad.
Around 5:00 pm, it's time to go back to the Marina to get ready to go out and have some fun at Ocean Drive.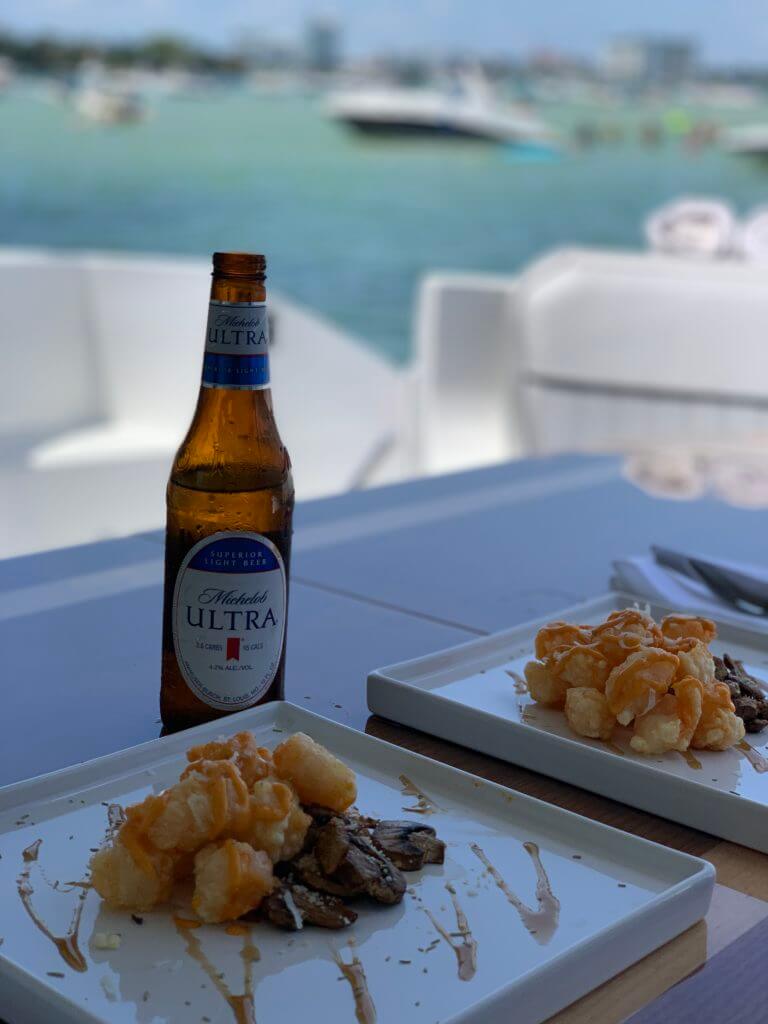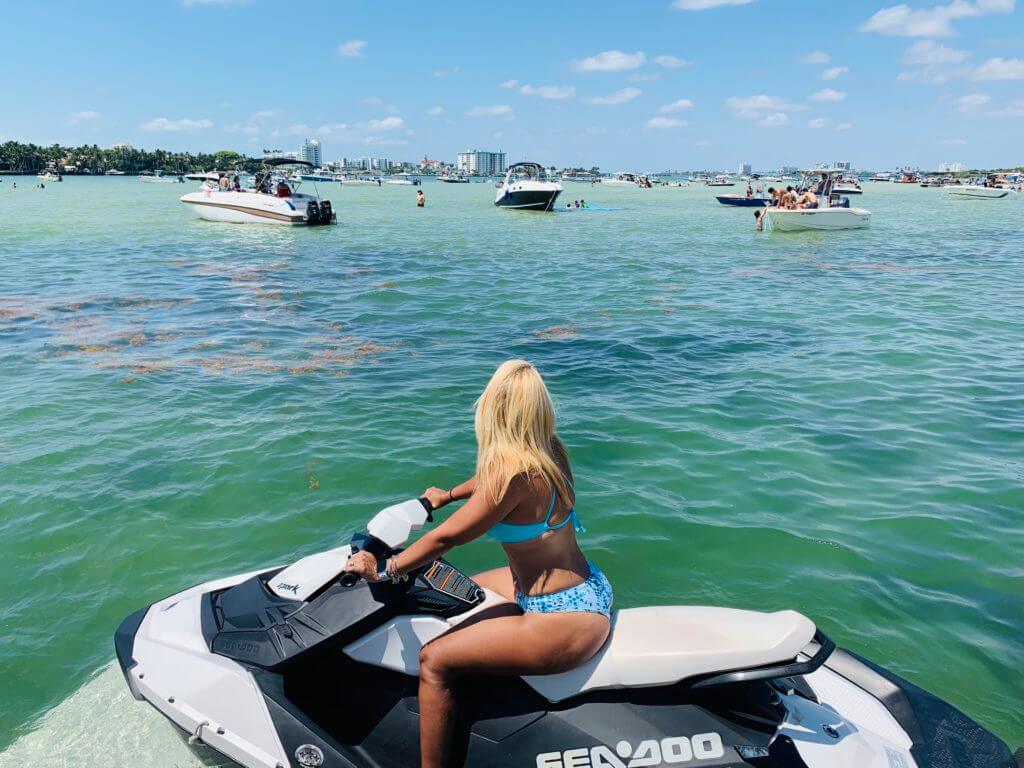 Miami Beach Marina
Considered one of the best marinas in Miami Beach, very well located you can go to Miami Beach by walking; it would take about 30 minutes. If you prefer to call an Uber/Lyft, it will take you less than five minutes to get to Ocean's Drive.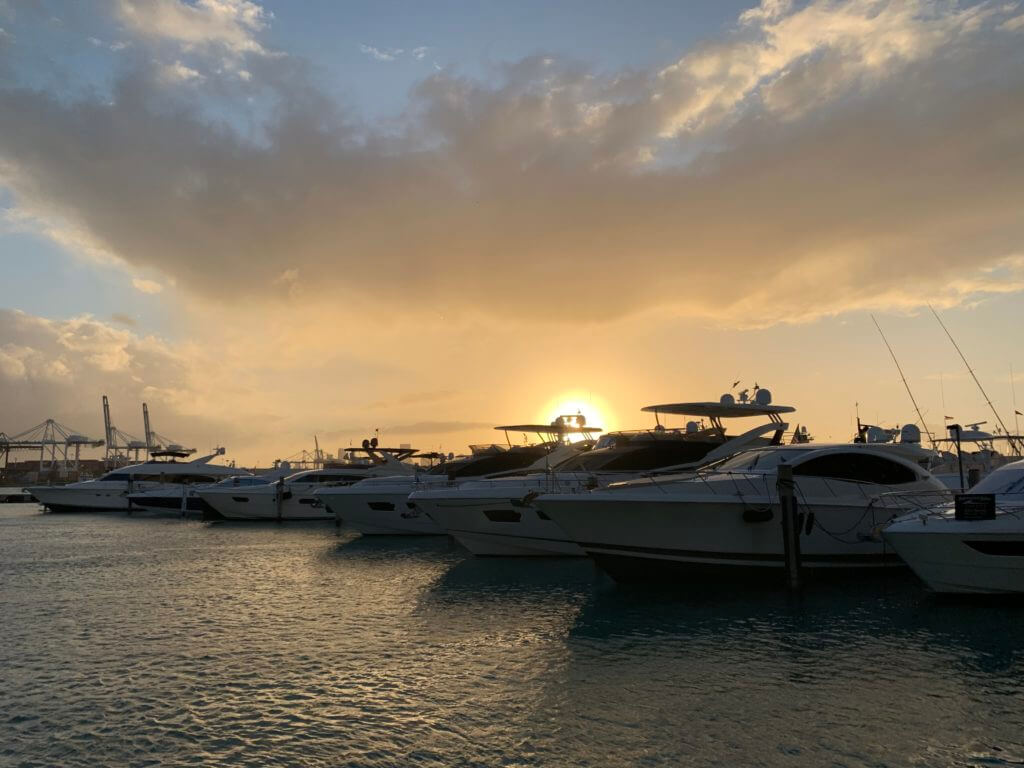 Ocean's Ten
You can't get the perfect weekend in Miami without going to Ocean's Drive. This restaurant/bar is one of my favorite places in Ocean Drive, and a must-go every time I go to Miami Beach. You can have a delicious dinner outdoor; the seafood platter is fabulous, the king lobster tail is so tasty, and I would recommend the "Paella." The "Paella" is a Spanish dish with seafood including shrimp, calamari, clams, octopus, and rice. I love this plate because it is a mix of flavors (like Miami).

When you sit outside at Ocean's Ten, you are in the middle of Ocean's Drive action, watching tourists and locals walking by. You can have a Pina Colada, a Miami Vice, Mojitos, Strawberry Daiquiri, or a cocktail of your preference from the extensive list of liquors. Ocean's Ten offers live music, dancers and DJs. Trust me in this one, visit this place and you will spend the time of your life.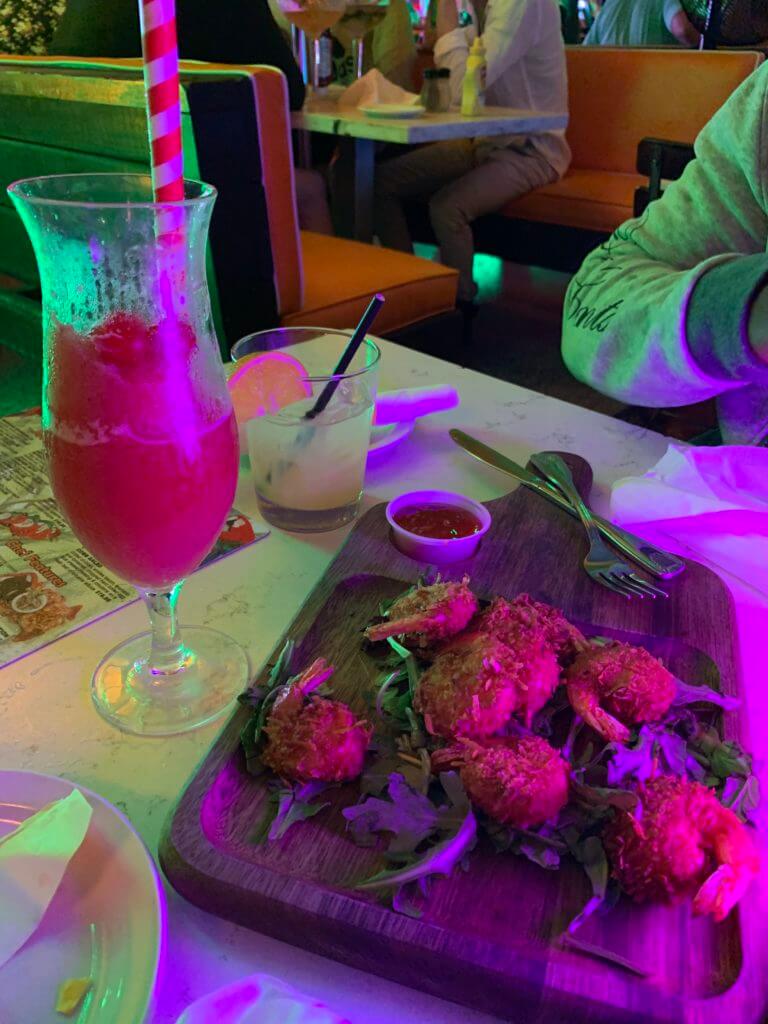 Breakfast on Board
The chef made Turkey, spinach, and Swiss cheese omelet, accompanied by strawberry French toast. This breakfast was out of this world and was the best way to start our second day in Miami.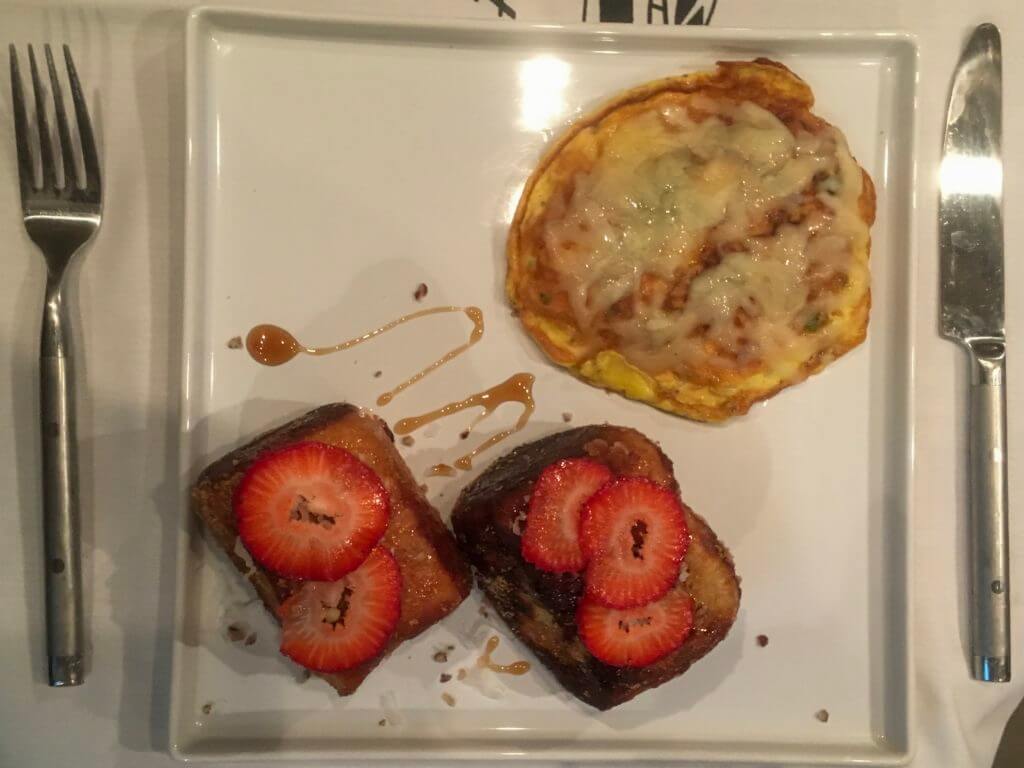 Flagler Memorial Island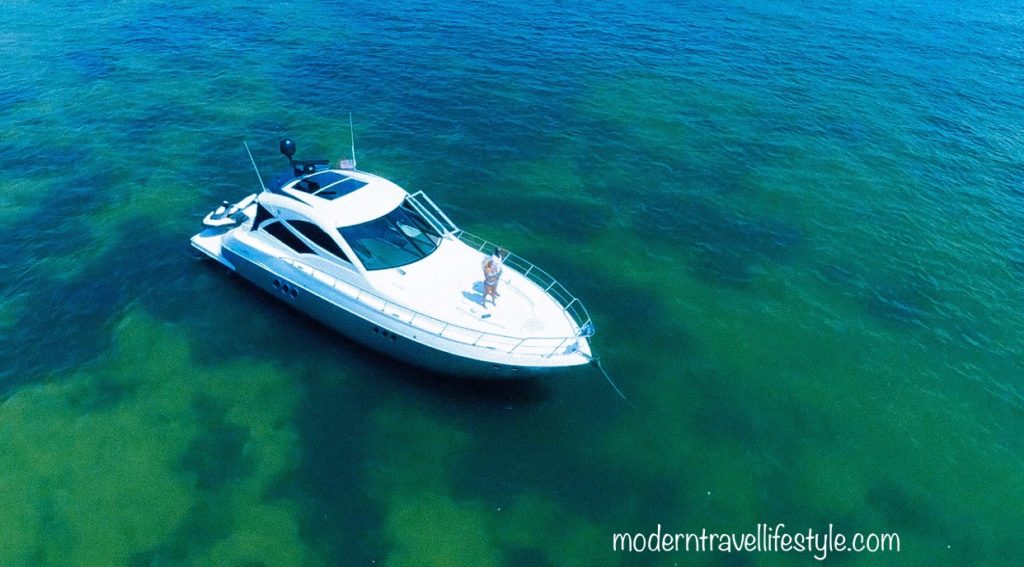 In this Ultimate Guide to spend the perfect weekend in Miami, I have to include Flagler Memorial Island. The monument is located in the middle of this artificial Island and stands 110-foot high as a remembrance of Henry M. Flagler. This almost secret Island is located between Miami and Miami Beach. You can get to this gorgeous Island by boat, jet ski or kayak. It's a very safe place for swimming, boating, kayaking, and snorkeling. You will see charter boats, people chilling, swimming and floating, its a lovely place to spend the day.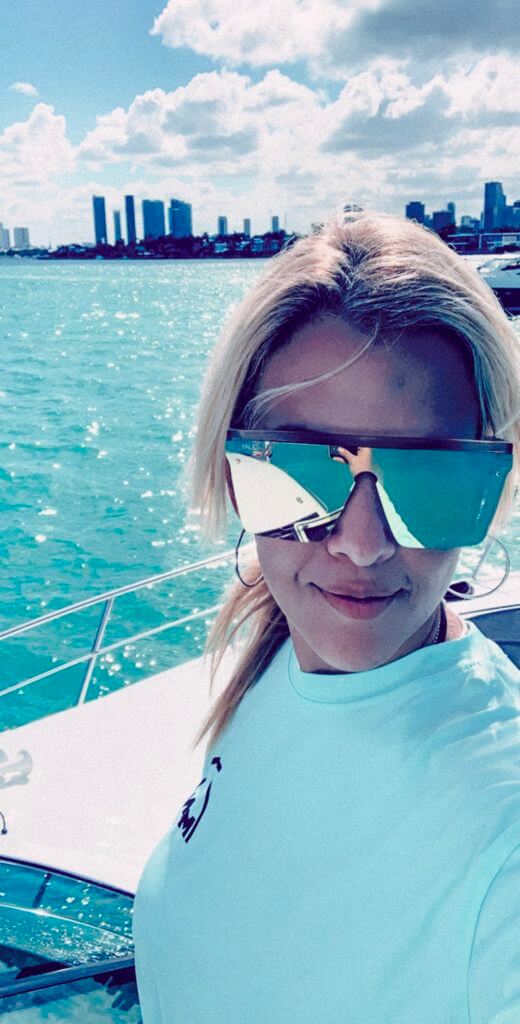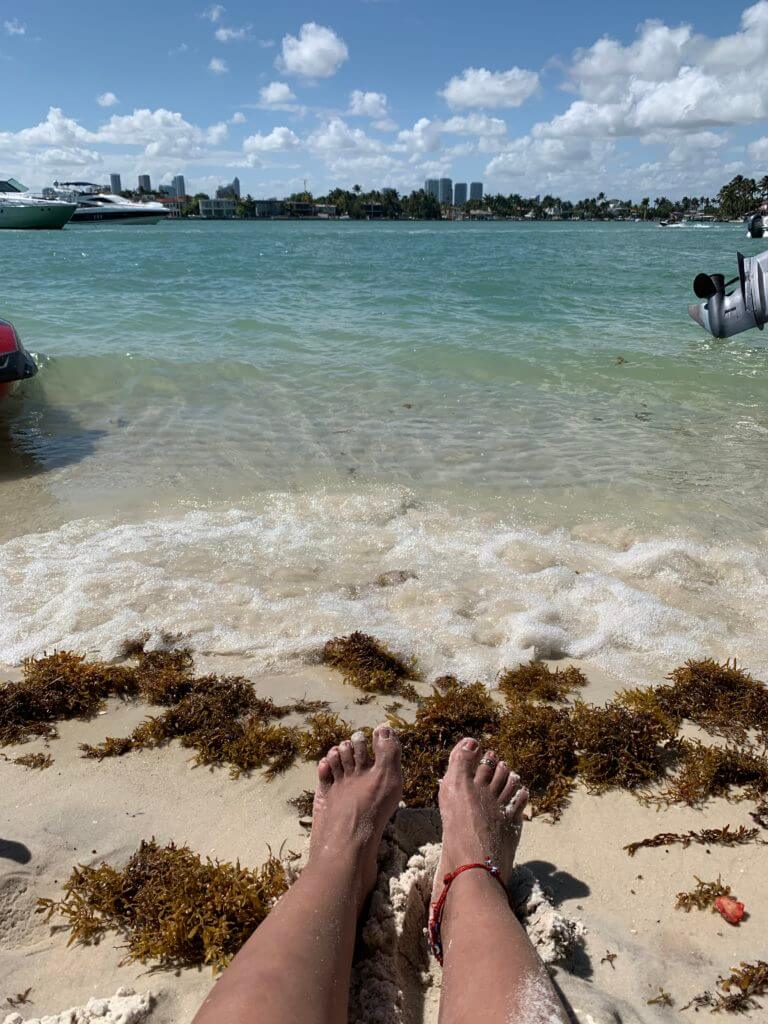 Lunch on Board
Last day we enjoyed lobster tail with Salmon and green beans, this meal was exquisite. I can't think of a better way to finish our day at Flagler Memorial Island.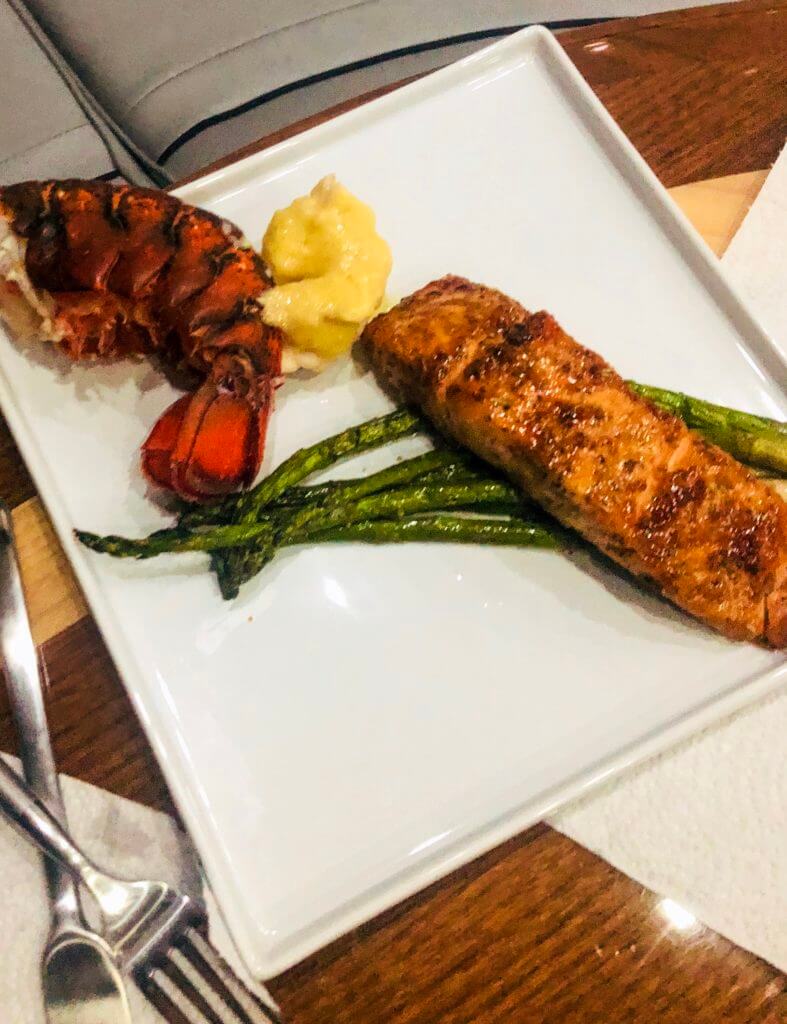 At 3 p.m., we started packing our stuff and getting ready to head back. It took us around three hours to arrive at Fort Lauderdale. Even though our journey was almost over, the ride back was amazing. We enjoyed the view, music, and some drinks before we get to our destination.
In conclusion, If I have to recommend how to spend the perfect weekend in Miami, I would say that going by boat is an incredible experience. Some places like Haulover Sandbar and Flagler Memorial Island can just be reached by boat. In other words, this two-day Charter was a different and unique way to enjoy Miami in the luxury of a Yacht like a Celebrity.
Here is a list of some of the items I mentioned in the Ultimate Guide to spend the perfect weekend in Miami. You can check them out on amazon.com.
If you like this post, feel free to share it on social media.