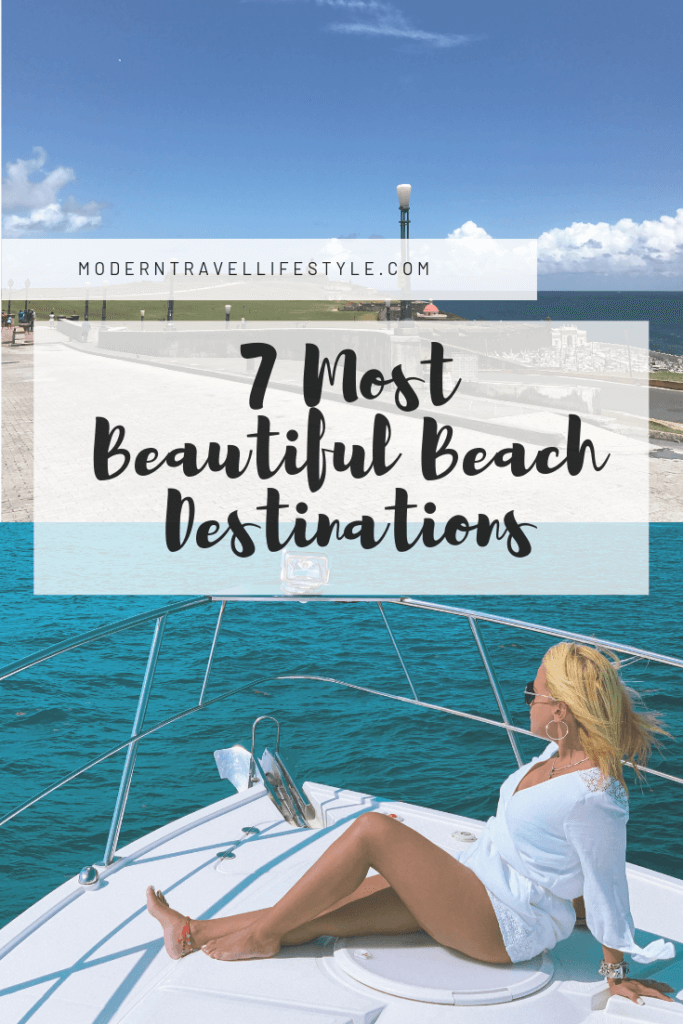 Summer is here, and is the perfect time for ocean lovers and beach goers to pack and travel to the destination of their dreams. I am definitely a beach lover, and some places are very special for me. Here is my list of the 7 Most Beautiful Beach Destinations for Summer.
Please note that this post contains affiliate links, and any sales made through these links will reward me a small commission at no extra cost for you. I only recommend products and services I have tried and I love.
What to pack for a beach vacation
Clothing and Shoes
T-shirts
Shorts
Underwear
Bathing Suites & Cover-ups
Beach dresses
Sleepwear
Flats, Sandals, Flip Flops
Toiletries
Toothpaste
Deodorant
Shampoo and Conditioner
Wet wipes
Make up remover
Facial Moisturizer
Lip Balm
Cosmetics
Body Lotion: One of my favorite brands is the Brazilian Bum Bum from Sol de Janeiro, the ingredients include guarana and coconut oil. It absorbs really fast and leaves the skin so smooth, also the smell is delicious.
Leave-in hair cream: I recommend to use it, specially for those beach days. Your hair gets dry with too much sun and salty water, so keeping it hydrate is something you should consider. I love Bed Head Ego Boost leave-in conditioner, it works great with straight, wavy or curly hair. This product is lightweight and perfect for detangling.
After sun lotion: When you spend many hours exposed to the sun, your skin needs to get some of the moisture back. Sun Bum Cool Down Hydrating After Sun Lotion is great for revitalize your skin. It's lightweight, non greasy and leaves your skin smooth and soft.
Accesories to Protect you from the Sun
Hat: I'm a hat lover, so I always pack at least 2 when I travel. Hats are always a great choice to protect yourself from the sun.
Sunglasses: I really love sunglasses and if you read some of my previous posts you know that I need them because I can't stand sunlight really good. One of my favorite brands is Quay Australia, you can check the gorgeous models on their website.
Sunscreen 35+, remember to check the SPF protection. It has to be UVA and UVB, so your skin gets the appropriate protection from the sun damage. You can find more information about what are the Best Sunscreens I recommend in this link.
Electronics
Cellphone (of course you would never forget this)
Cellphone pouch water proof: This is a great choice if you want to take some underwater photos with your phone. (This is cheaper than buying a waterproof camera).
AirPods: Music is a very important element in my trips. You can find AirPods in Apple Store or on Amazon.com. I will share the link below the post.
Power bank and chargers: Is always good to have an extra source of charge for your electronics.
Camera: Nowadays everybody take photos with the phone. Some people travel with many photography devices, SD cards, tripods, lenses and more. I'm one of those people, for this reason, I'm including my camera Canon EOS M50 in the list.
Comfort Items:
Neck Pillow
Eye Mask
Snacks
Collapsible Water Bottle
Earplugs. I also prefer my AirPods or any headphone of you preference will help you with the noise.
Medicines:
Motion Sickness pills
Pain Killer
Cold & Cough
Sunburn lotion
If you want a more detailed list of what to pack when you go on vacation you can click here and read my post about it. Also you can find out what items you should always pack in your carry-on, if you click here.
Bimini Bahamas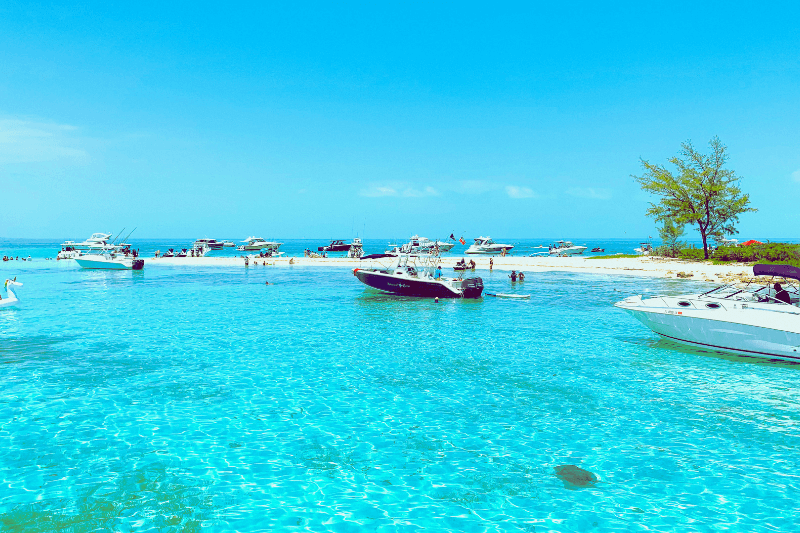 This gorgeous Bahamian Island is located very close to Florida, just 50 miles away. Bimini has two sides: North Bimini, and South Bimini, along with many cays.
You won't find many cars in Bimini, because is very small, the population is close to 2.000 people. So, if you want to go around, you can call a taxi by phone or radio (sorry, no Uber or Lyft here). Other ways of transportation are bicycle or golf cart that you can rent for a reasonable price at some local establishments, and hotels. Ferry is a good choice when you want to go from North Bimini to South Bimini and vice versa.
Bimini is known for its beautiful turquoise waters and white sand beaches, you can spend a wonderful weekend, a whole week or a full two weeks vacation and you won't get tired of this Island. You can book a tour to go around the Island, fishing is one of the most popular activities too, specially if you are with small kids.
Swimming, Diving and Snorkeling are the main activities, being SS Sapona Ship Wreck and Honeymoon Harbor the most popular destinations. If you want to know more details about things to do in Bimini check out my post https://fashionablylena.com/best-things-to-do-in-bimini-island-where-to-stay-eat-and-have-fun/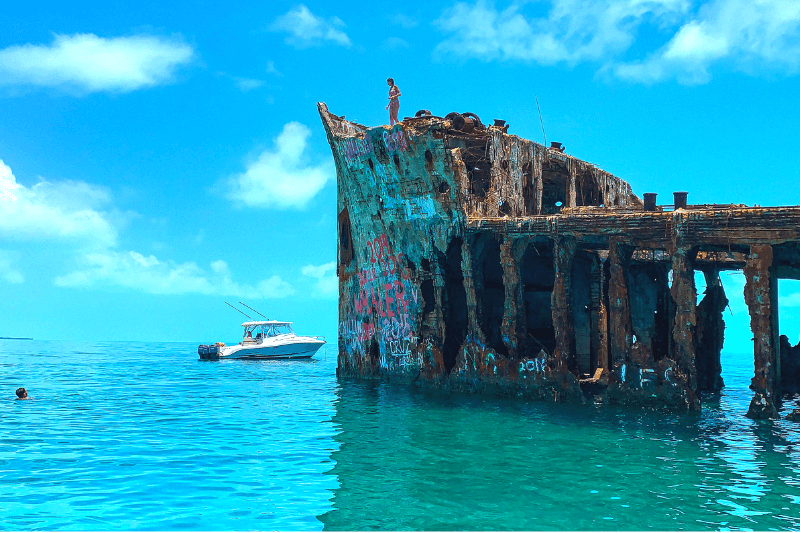 Nassau Bahamas
The capital of Bahamas is a mix between Modern City and Tropical Paradise. This Fabulous island hosts spectacular resorts, restaurants, shops, casinos, and more. That's why Nassau is in the list of the 7 Most Beautiful Beach Destinations for Summer.
To go around the island you can rent a car or a motor scooter. Also Buses and taxis are available. Hotels and Resorts offer bicycles as a complimentary service as well.
One of the most popular places to visit is Atlantis Paradise Island Bahamas. You can check their Website for information about prices, activities and more. With 11 pools, Water slides, River Rides and white sand beaches you can have an adventurous experience. In Atlantis you will enjoy water activities like Snorkeling, Diving, or why not? Swimming with sharks.
You can get a tour for Fishing and sightseeing many places around the island. One of my favorite things to do is a Buggy Ride Tour. This tour will take you to some places including the Government House, Fort Fincastle, The Queen's Staircase and more. After explore all those locations you will go to the beach for a nice dip in the water and some snorkeling. I recommend to bring your own snorkeling gear if you have it. If not, you would need to pay extra money to rent the equipment.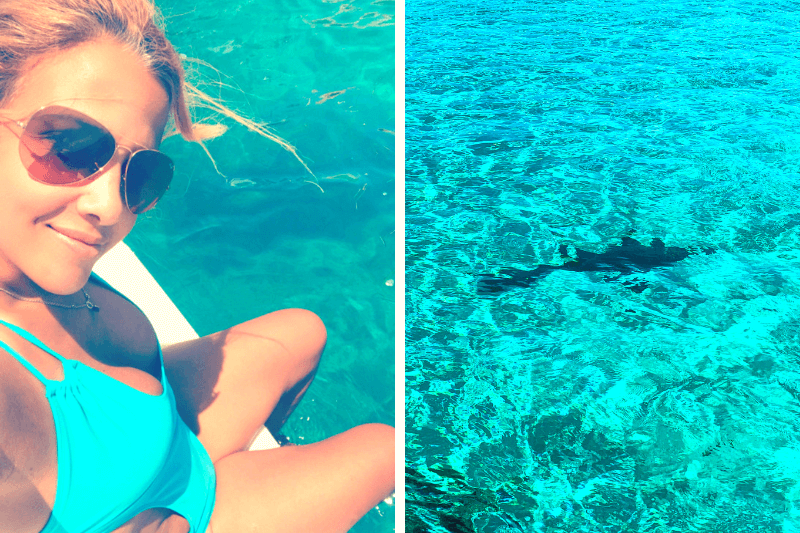 Ocho Rios Jamaica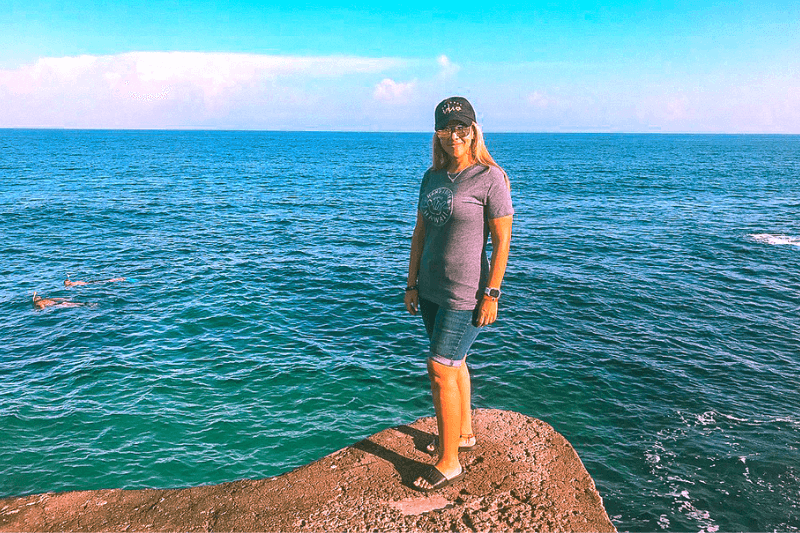 Located at the North Coast of Jamaica, this is one of the most visited locations. Ocho Rios is home of incredible Beaches, Rivers, and Waterfalls. Dunn's River Falls is the most famous waterfall, you can swim in many gorgeous lagoon pools and admire the beautiful green landscape that surrounds this breathtaking natural wonder.
Dolphin Cove is another great activity to do in Ocho Rios, where tourists swim and interact with dolphins. This place has a restaurant where you can taste some delicious Jamaican Food. Also a bar to enjoy a cocktail and relax in the pool while admire the ocean. Ocho Rios has many hotels, for big families, couple resorts, all inclusive resorts and more.
Montego Bay Jamaica
This is a very popular destination, and I think is one of the most famous, preferred by tourists around the world. You can take a straight flight to Montego Bay "Sangster International Airport", and skip the car ride from Kingston (this is going to save you three hour ride).
You can do many activities in Montego Bay, being Horseback riding, Catamaran Cruise, and Off Road tours some of the most popular ones.
Popular beaches include Doctor's Cave Beach and Walter Fletcher Beach, home to an amusement park. So, you can relax at the beach and enjoy the Jamaican Vibes.
Many Hotels, and Resorts are located along the whole town with variety of prices and amenities. Another good tip about Montego Bay is that is located in the middle between Ocho Rios and Negril. You can drive to any of those towns in less than two hours. Being on the road in Jamaica is an attraction on its own, you will find locals selling all king of fruits and food along the road.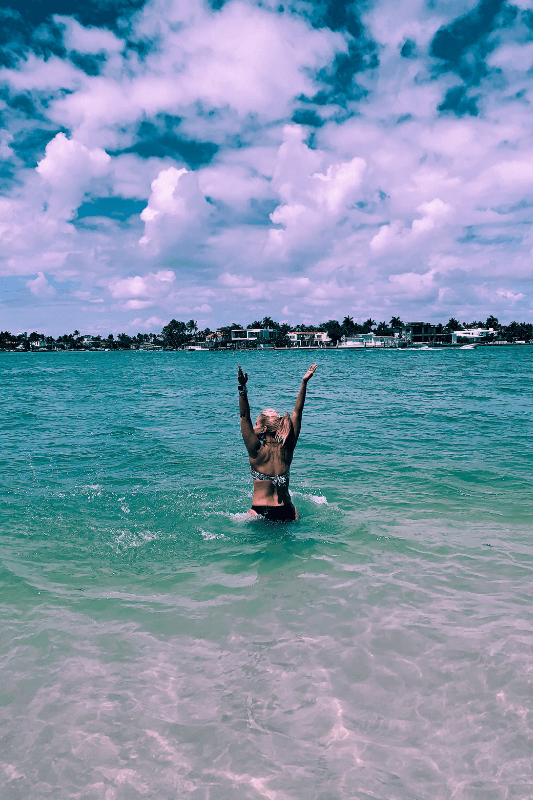 Negril Jamaica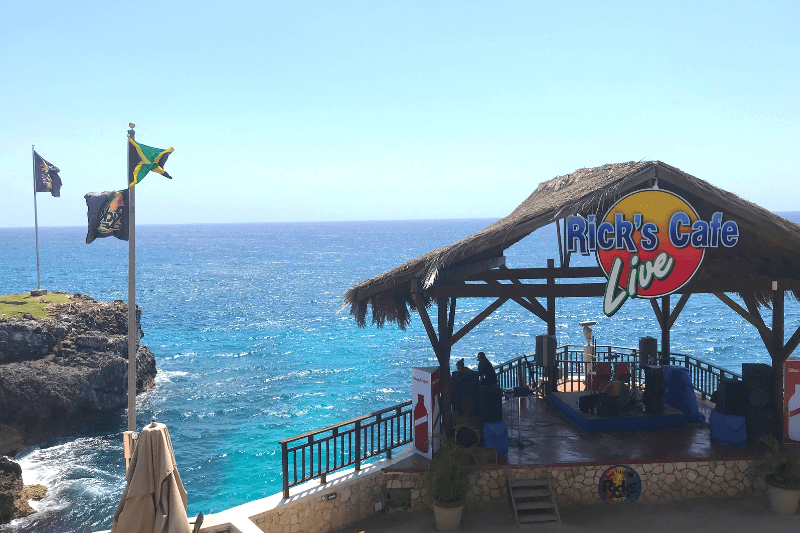 Located at the far western tip of Jamaica, just less than two hours drive from Montego Bay. If you are an adventure lover or a beach goer, Negril is a great destination. White sand and crystal clear beaches are the icing of the cake of this place. One of the most beautiful beaches is "7 Miles Beach", you can walk along the shore and admire the gorgeous view. This beach is definitely an Instagrammable Spot for awesome photos.
My favorite place at Negril and a must-go every time I visit is "Rick's Cafe". This place is so great to spend the day with friends and family. Most of the people that go to Rick's Cafe will arrive in the afternoon, so I strongly recommend to arrive around 11 a.m.
You can get in the pool, listen to the music and enjoy the "Diving Show" where local divers jump off very high cliffs (40 feet). If you are part of the "brave team" you can jump off too, also you can start from the lowest cliffs (8 feet) and then see until what level you can get. I honestly rather to watch the professionals do the diving instead of adventure myself and jump.
Rick's Cafe food is great, including Jamaican dishes like jerk chicken, and appetizers. The Bar offers special cocktails like their "World Famous Rum Punch", "Jamaica Me Crazy" and more. Local Beer "Red Stripe" is also available. Live music is played for a local band and dancers will make people participate and enjoy all type of Jamaican Dances.
The cherry on the top, and the main attraction at Rick's Cafe is the Sunset. Many tourists arrived to watch the sun hide into the ocean, you will be amazed of such a beautiful experience. Definitely Negril, Montego Bay and Ocho Rios, each one for its own merits, deserve a place in the 7 Most Beautiful Beach destinations for Summer.
Puerto Rico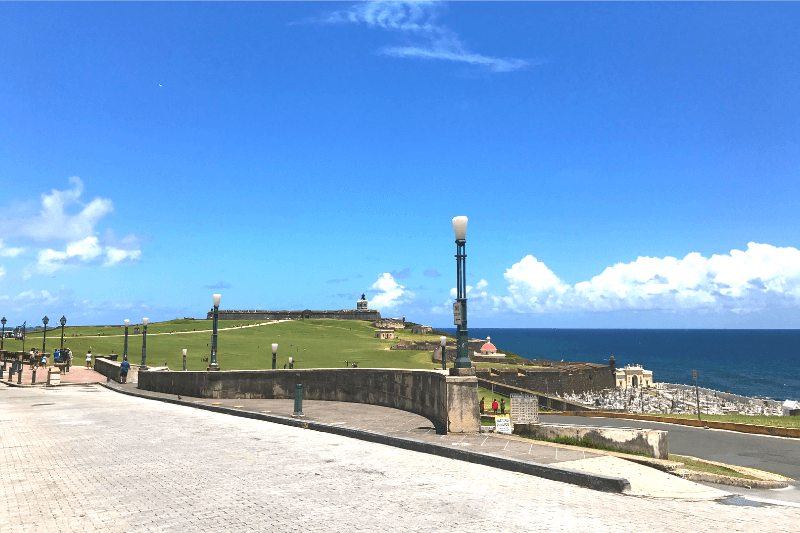 This Gorgeous Island won its place in the list of the 7 most beautiful beach destinations for summer because of its beauty. Not for nothing is called "La Isla del Encanto" (Enchanted Island). You can feel the tropical Island Vibes and also see the modern U.S. influence. The Puerto Ricans are very friendly and they will take care of you as a tourist. Wonderful beaches and amazing food, including sea food, their famous "Mofongo" which is made of green plantains and pork. Some variations of this dish include, fish, shrimp and octopus.
When you go to Puerto Rico, you can't miss "Old San Juan". This gorgeous town is special in many ways, including rich history, five century old forts, romantic ambiance, old world elegance, exquisite food, and festive atmosphere. What Paris is to Europe, Old San Juan is to the Caribbean.  You can't leave Puerto Rico without visiting this fantastic place.
Another attraction for the adventure seekers is "Toro Verde". This is the largest adventure park in the Caribbean. In this place you can enjoy a day full of adventure on the variety of zip lines while you admire the beautiful landscapes that will take your breath away.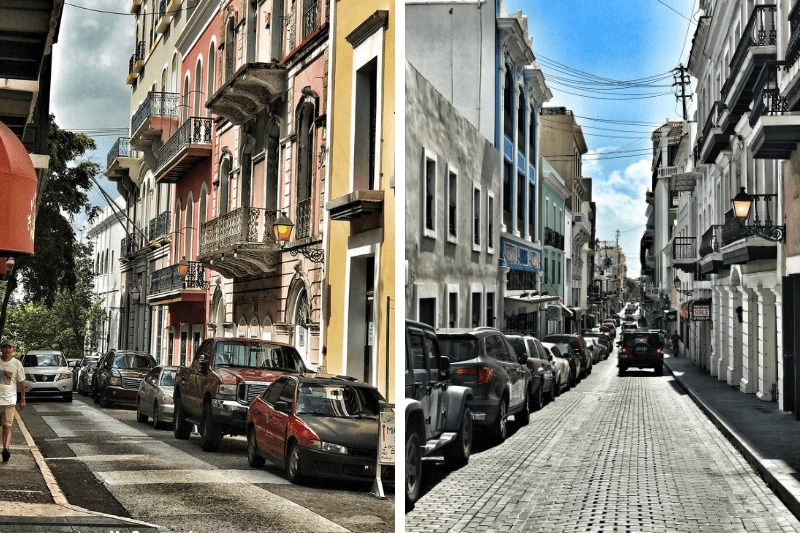 Key West Florida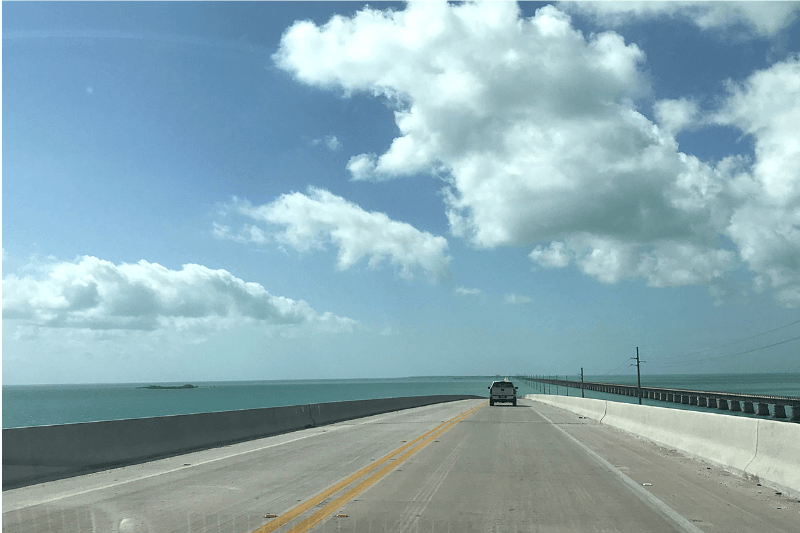 Known as the Southernmost City of Florida, Key West is surrounded by spectacular turquoise waters. You can spend a relaxing family vacation or a romantic time with your significant other in here.
Fishing, Diving, Dolphin encounter, and Snorkeling are the main activities to do in Key West. Another very popular tour is the Glass Bottom Boat, where you can see many fish species and coral reefs.
Duval Street hosts many restaurants and bars, considering how small is Key West, I have counted more than 200 places where you can eat, drink, and have fun. Also explore around Key West is very easy, you can walk throughout the whole Main Street while enjoy the diversity of food, cocktails, and more.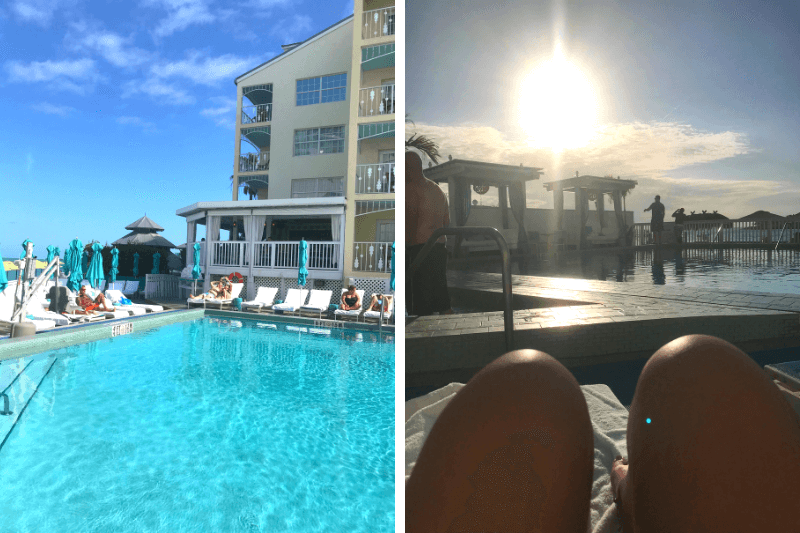 In conclusion, all these places should be included in your summer list. All of them are gorgeous in their own way and you will spend a great vacation in each one of these destinations. Sunny days, breathtaking landscapes, turquoise crystal clear waters, great food, and more surprises will be waiting for you. So, what are you waiting for?
Please note that this post contains affiliate links, and any sales made through these links will reward me a small commission at no extra cost for you. I only recommend products and services I have tried and I love.
Here is the list of some of my favorite products to go to a beach vacation. I always recommend products that I really love, you can check them out on Amazon.com.
Also you can go to Modern Travel Lifestyle Amazon Store where you will find more products that I like, and recommend.  While buying these products won't cost you any extra money, I will get a small fee that will help me keep this site up and running. Thanks for the Support. Click here
I hope you enjoyed my list of 7 Most Beautiful Beach Destinations. I would love your feedback, your ideas, and suggestions. Have you been to any of these places? Any place you would add to the list? Share your experience with me in the comments section.
If you like this post, feel free to share it on social media.
My Favorite Products on Amazon
In Modern Travel Lifestyle Amazon Storefront, you will find products that I like, and recommend. While buying these products won't cost you any extra money, I will get a small fee that will help me keep this site up and running.

Explore my favorite products
[bdotcom_bm bannerid="2181″]
Related Posts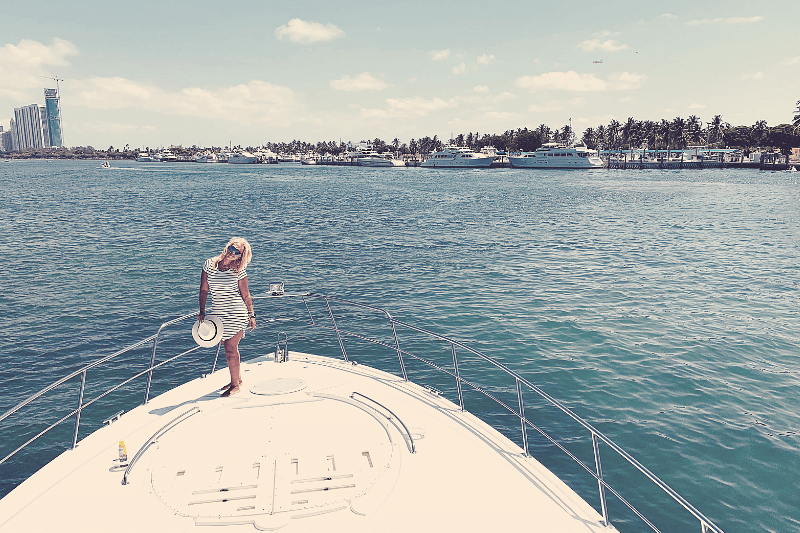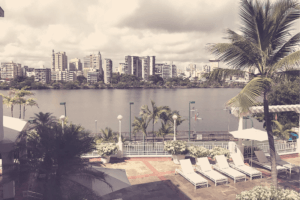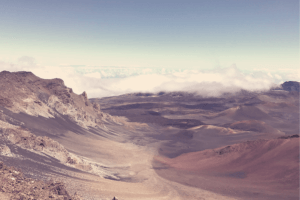 More Posts for you