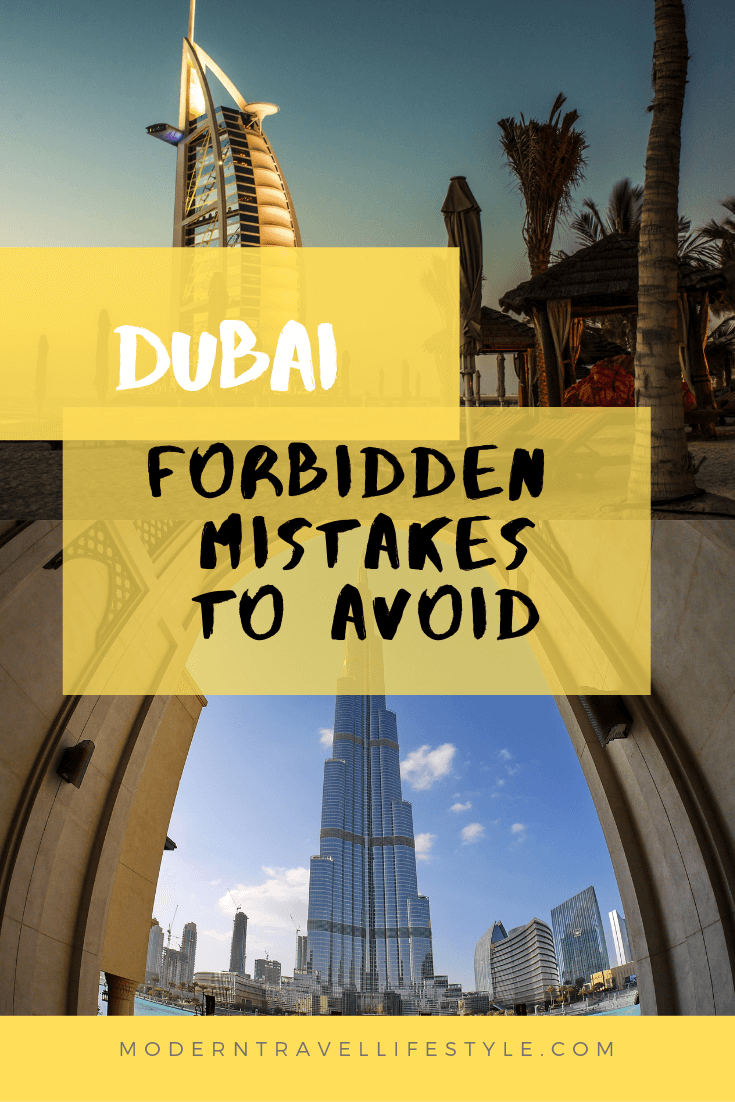 Dubai is the largest city in the United Arab Emirates (UAE). Islam is its official religion, even though it is one of the most liberal places in the Middle East, and followers of other faiths are tolerated.As I have said on past posts, when we travel, we should blend in, trying to adapt the best we can to that place. Dubai is not exception to this rule. While we are visiting this beautiful country, we should respect Islam and Arabic culture and laws.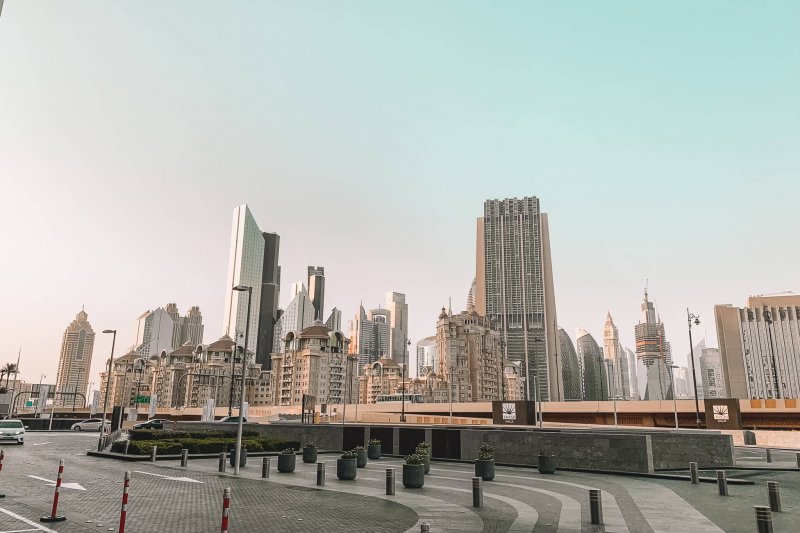 [bdotcom_bm bannerid="2181″]
Here is a list of forbidden mistakes to avoid while visiting Dubai.
Public Demonstration of Affection (PDA)
Demonstration of affection is way to show our love for our significant other. Regardless of which country we are visiting being too affectionate in front of everybody is not a comfortable thing to do.Now we are talking about Dubai, and laws are very strict about PDA, this is a forbidden thing to do if you want to avoid spending some time in jail. It's not a good idea to be kissing, hugging, holding hands in public, better save all that love for the privacy of your hotel when nobody is watching.

My Favorite Products on Amazon
In Modern Travel Lifestyle Amazon Store, you will find more products that I like and recommend. While buying these products won't cost you any extra money, I will get a small fee that will help me keep this site up and running.


Dressing Inappropriately
Dressing the wrong way is a common mistake you should avoid while visiting Dubai. It doesn't matter how hot is the temperature at the time of your visit. It's better to be conservative when it's time to choose your outfits. Some types of clothing can't be worn in this country under any circumstances. Nothing too tight, transparent or revealing: Tiny shorts, mini-skirts, tube tops, crop tops, and see-through dresses.For anything in the world you should show your underwear, always try to find a way to cover any transparency that can get you in trouble. Leggings are a great idea to put under short dresses.Also, when you are at the beach, or swimming pool try to avoid wearing tiny bikinis and don't even think about going "topless" if you don't want to spend the rest of your trip behind bars. Bring a cover-up to put on when you get out of the water.Here are some of my suggestions on what type of clothing you can wear.
T-shirts
Shirts
Jeans
Capri Pants
Bermuda Shorts
Maxi dresses
Midi dresses
Cover-up for bathing suit
Regular bathing suit (2 pieces is fine)
Scarfs
When you visit mosques, you can't show your shoulders and women are required to cover their heads for respect. Some places will provide you with a "Pashmina", but I recommend to bring your own scarf if you can.If you want to get crazy about showing some skin, you can absolutely do it: With Shoeeeeeeeesssss!!!!! Yay!!!!! You can wear the most revealing sandals and show those toes. Actually, if you feel wild… barefoot is a great idea, especially if you want to walk on the sand in the desert.
Related Posts you could be interested in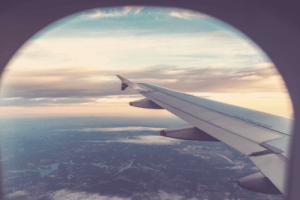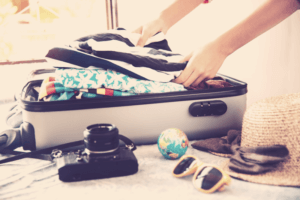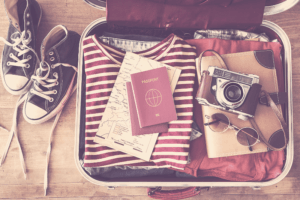 Taking a photo of somebody without permission
I know it is fantastic to be in a new place, we are exploring, and we want to take a picture every second (I'm totally like that). If you feel like taking a photo of somebody because you like the way that person looks, you should ask first instead of starting shooting photos like crazy. Some people are really lovely, and they will allow you to take the picture without a problem. Remember that Dubai receives thousands of visitors every day, so locals are used to tourists.
Packing too many medicines
You can travel with your medicines, but don't overpack. If you are on some prescribed medications, I recommend to bring an order from your doctor, just in case. If you want to pack some pain killers, cold medicine, allergy relief pills, sleep aid, or another type of over the counter medication, just don't bring the whole pharmacy.Put your medication in a pill case, and try to pack just the right amount. What's the right amount? Well, what you consider you will need for your trip. Do not pack too many, that can make them think you are trafficking ibuprofen or you are addicted to pain killers.You can check more detailed information about Dubai Customs regulations here.
Dancing in Public
Are you a great dancer? Do you love to dance? Well, leave your bold moves for the nightclub, your hotel, or any other private place. Dancing and loud music are forbidden in public places like the beach, the street, mall, movie theater, or any residential area.
Previous
Next


Carrying Adult Material
This is a HUGE mistake you should avoid while visiting Dubai. Laws in this country are very severe regarding adult material. You can't bring any kind of adult toys or movies to the country. All these items are banned and considered pornographic material under Islamic law. So, if you like to spice things up using any type of toy, better leave those at home for when you come back from Dubai.
Greeting with your left hand
Some people misunderstand this statement. Left-hand people have no problem visiting Dubai (well maybe a little bit of challenge, lol). Let me explain a little bit, Islam considered the left hand unclean, and they use it for personal hygiene, so you shouldn't shake hands, eat or drink using your left hand. But besides that, you can use your left hand for your regular tasks, because being left-handed is not a crime.Men should shake hands with the right hand. Women, usually don't shake hands with men, unless the man extends his hand first. Women greet with a kiss on the left cheek sometimes.
Drink in Public Areas
When we went to Dubai, this took us by surprise. We went to the mall to check some stores; actually, we wanted to find out about renting a car but that is part of another story. Anyway, we saw this lovely restaurant, and we decided to eat something, the menu offered some fantastic cocktails, that looked delicious, and we ordered two of them. Guess what? Those margaritas had no alcohol at all! Not even one little tiny drop. The waiter told us that all drinks are virgin, because the mall was a public place.Alcohol is not served in public areas, so you won't find a liquor store on the road, the mall, or a public place. If you want to drink you can do it in a Bar, Nightclub, or private place.
Using Bad Words in Public
I have heard stories about how words like "silly" or "dumb" and some others are considered bad words. People in Dubai can sue you because they feel insulted with words like that (a little bit exaggerated, but that's how some people are).Laws are very rigid about this, so you can't be saying bad words and cursing at people in Dubai. Actually, you can't wear a t-shirt with insulting expressions on it. So, as a practice of good manners, and in an excellent try to improve your speaking habits, try to say kind words and be friendly and polite with people while visiting Dubai (Also, we should try to be like that everywhere in the world and not only in UEA).
Jaywalking
Believe it or not, Dubai is very serious about Jaywalking, that's why I included it in the list of mistakes to avoid while visiting Dubai. You can't cross the road wherever you want because the police can stop you, give you a ticket or take you to jail. When we went on a tour around the city, our tour guide repeated several times that we shouldn't jaywalk because we could get a fine and he could get in serious trouble as well.
Sleeping with your partner without being married
I'm not saying just married people can visit Dubai. But the law is very clear about couples sleeping together without being married. When you are staying in a hotel, they are not going to ask you for your marriage license, but the government can do it (at least that's what they say).You can book your room with no problem, and stay in a hotel without being married. Even if your passports don't have the same last name that won't be a big issue. Just in case, as a precaution, try to don't call your significant other "girlfriend" "boyfriend" "friend" or so in front of the employees of the hotel if you want to avoid misunderstandings.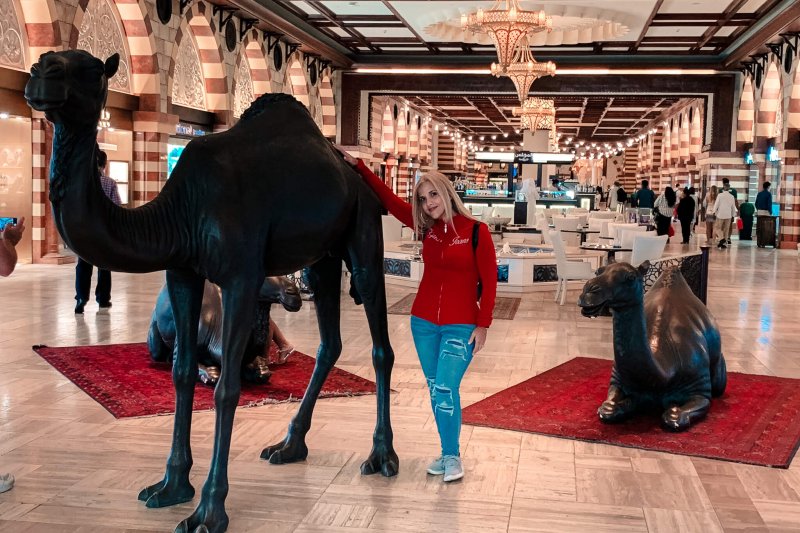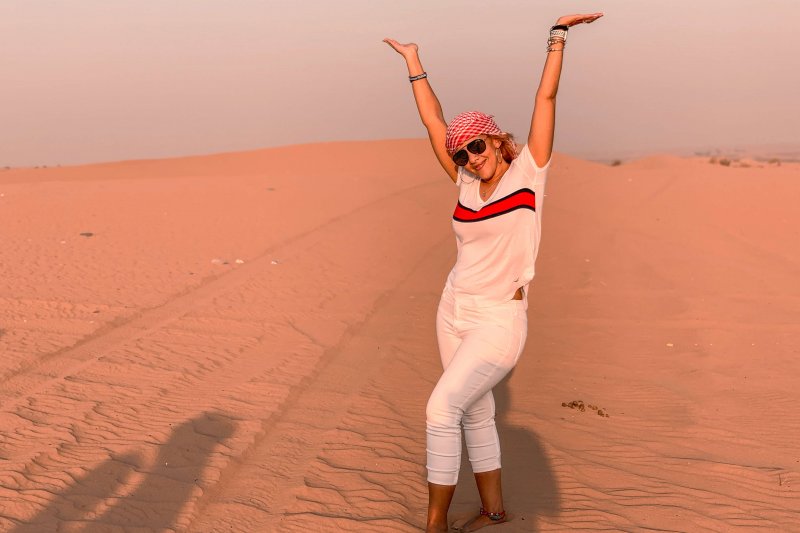 I know some of these things sound a little bit too much, it doesn't necessarily mean that you will get arrested by the Dubai Police if you are wearing a spaghetti strap shirt, or you are holding your husbands hand. I saw a girl wearing daisy duke shorts on a safari, and nobody said a word about it or gave her a bad look. Also, we saw locals holding hands and hugging. But, some locals can feel uncomfortable if you are not following their laws, and they might feel you are being disrespectful.


Dubai is one of the most liberal countries in UEA because it receives thousands of visitors every day. But, as I said at the beginning of my post, the best way to be a good tourist is to blend in, respect their culture, and follow their rules.I hope you enjoyed the list of forbidden mistakes to avoid while visiting Dubai.I would love your feedback, your ideas, and suggestions. Have you been to Dubai? How was your experience? Share it with me in the comments section. If you like this post, feel free to share it on social media.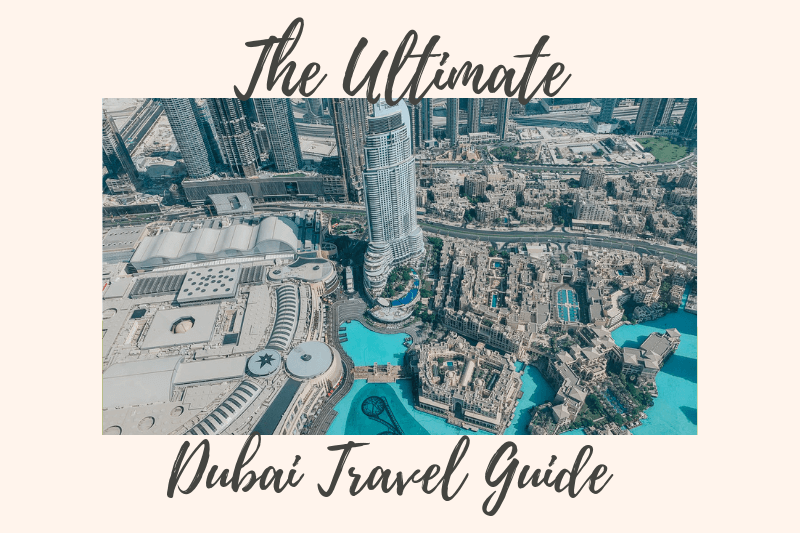 [bdotcom_bm bannerid="2181″]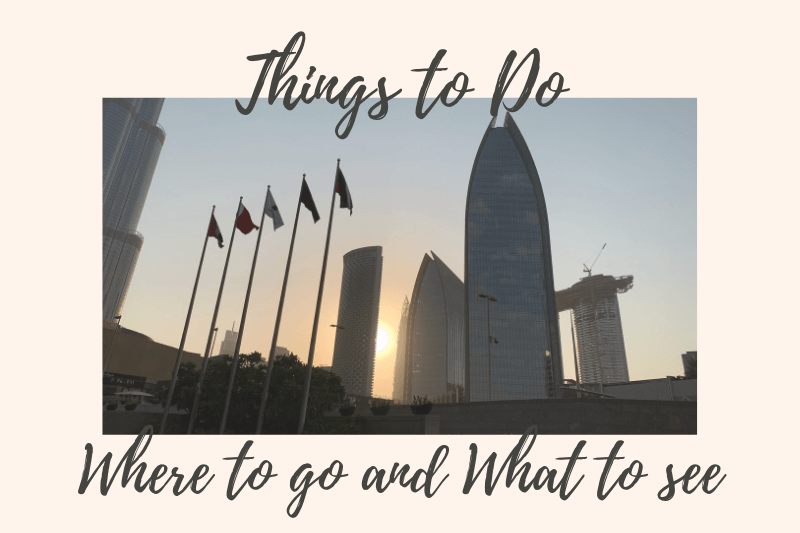 More Posts for you