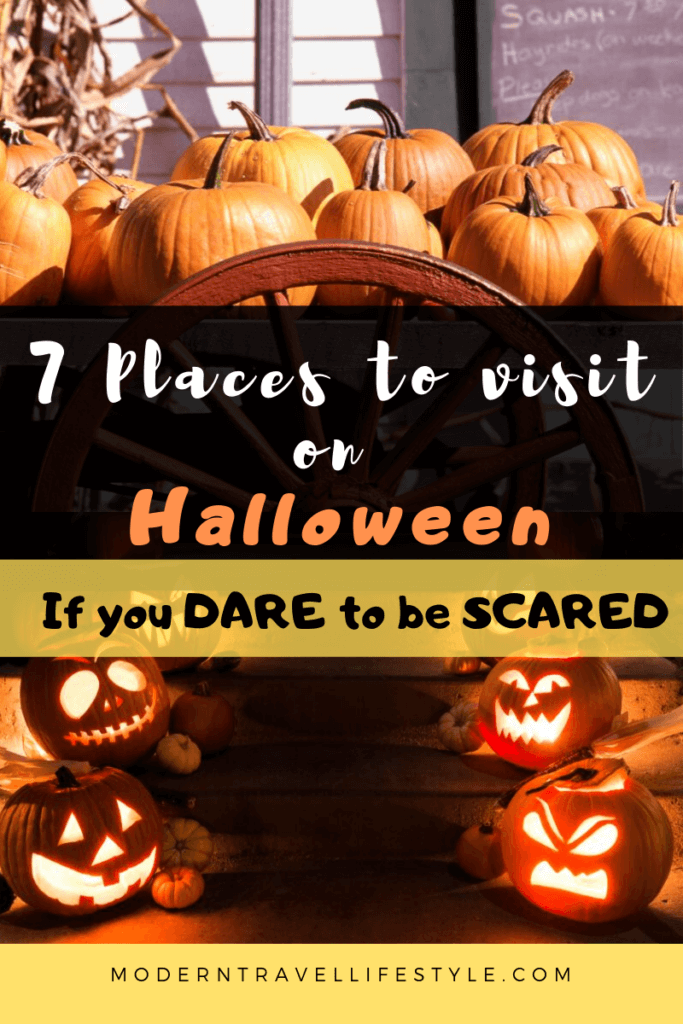 Halloween celebration is one of the most popular in the United States every year on October 31st. "Halloween" is a composed word that comes from "All hollows eve." Every year we look forward to picking our best costume, pumpkin carving, and we can't forget the famous and most loved activity for the little ones: Trick-or-treat.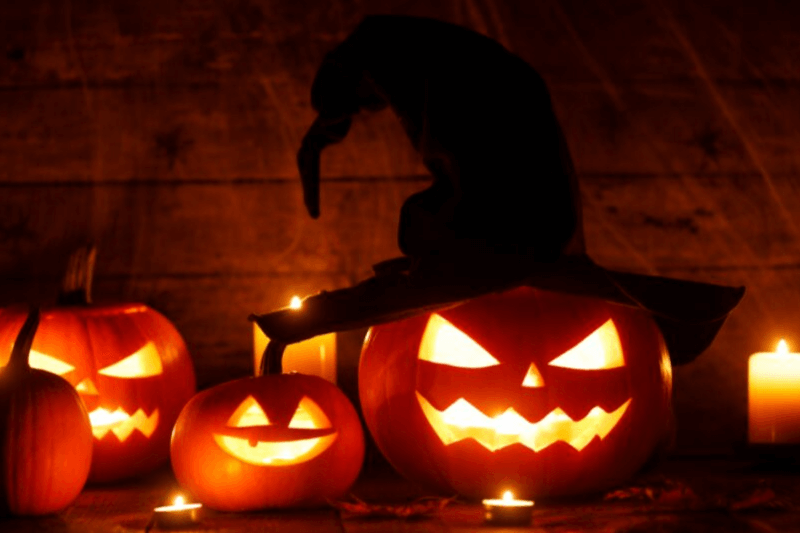 Kids and adults enjoy this celebration, dressing as witches, ghosts, vampires, ghouls or any other character they choose that year, knocking on neighbors doors asking for some candies.
On Halloween, people wore costumes so the ghosts would think they weren't humans. Also, people left bowls with food out of their houses to feed the ghosts and spirits and keep them happy.
Now, let's jump to the juicy part, here are the 7 places on Halloween if you dare to be scared, that you should include in your list of Halloween destinations worth visiting.
Fremont Street (Las Vegas – Nevada)
Fremont Street is one of the best places to enjoy Halloween in Vegas. Live entertainment, great performers, fantastic costumes, and light shows will leave you amazed. Live music from different bands plays for thousands of visitors, creating an atmosphere of fun with a creepy touch. Actually, I think that Fremont street offers a Halloween-ish ambiance all year round, lol.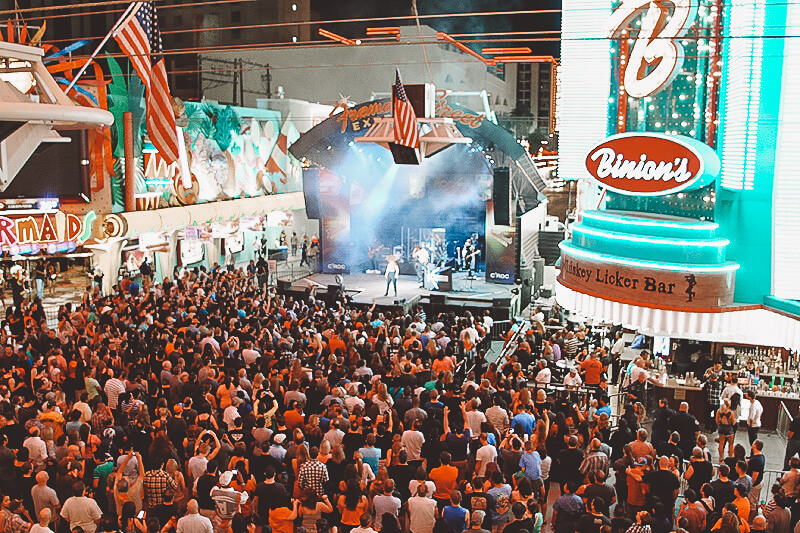 Feel free to wear a costume and participate in one of the best costume contests in las Vegas. Definitely Halloween Fremont street is a must-see if you want to enjoy a very unique experience as just vegas can offer.
New Orleans (New Orleans – Louisiana)
New Orleans is well known for it's famous Mardi Gras. But I need to tell you that Halloween has an important place in this fantastic and colorful city.The most spectacular event is called "Krewe of Boo" parade, which was created by the Mardi Gras world owner and founder, Blaine Kern.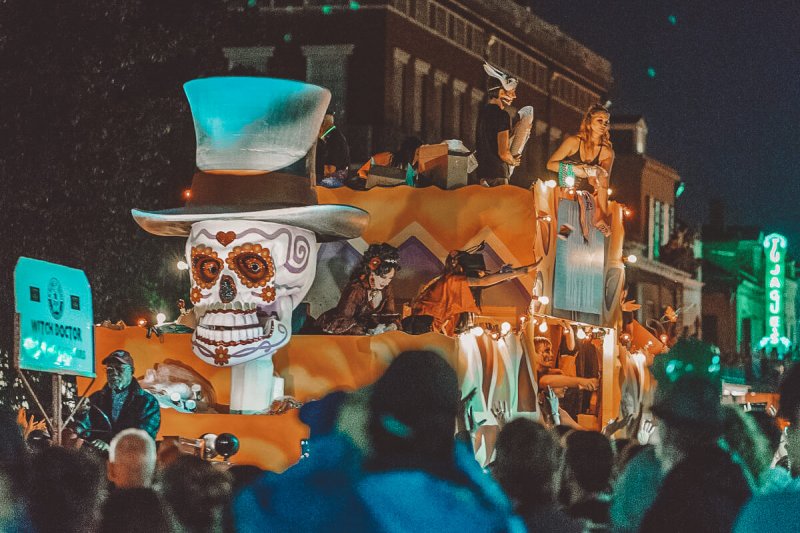 The "Krewe of Boo" parade is phenomenal, full of color, music, great costumes, many performers, and the awesome Halloween floats that are the main attraction for all the people assisting to the event. The "Krewe of Boo" parade goes all the way around the French Quarter in downtown New Orleans. So, if you want to enjoy this spooky style Mardi Gras, and have a great time, you should add "Krewe of Boo" to your list.
Salem (Massachusetts)
Who hasn't read, heard, or watched a movie about the Salem witches? Not many people, right? This town still brings to life a whole month of scary events each year in October.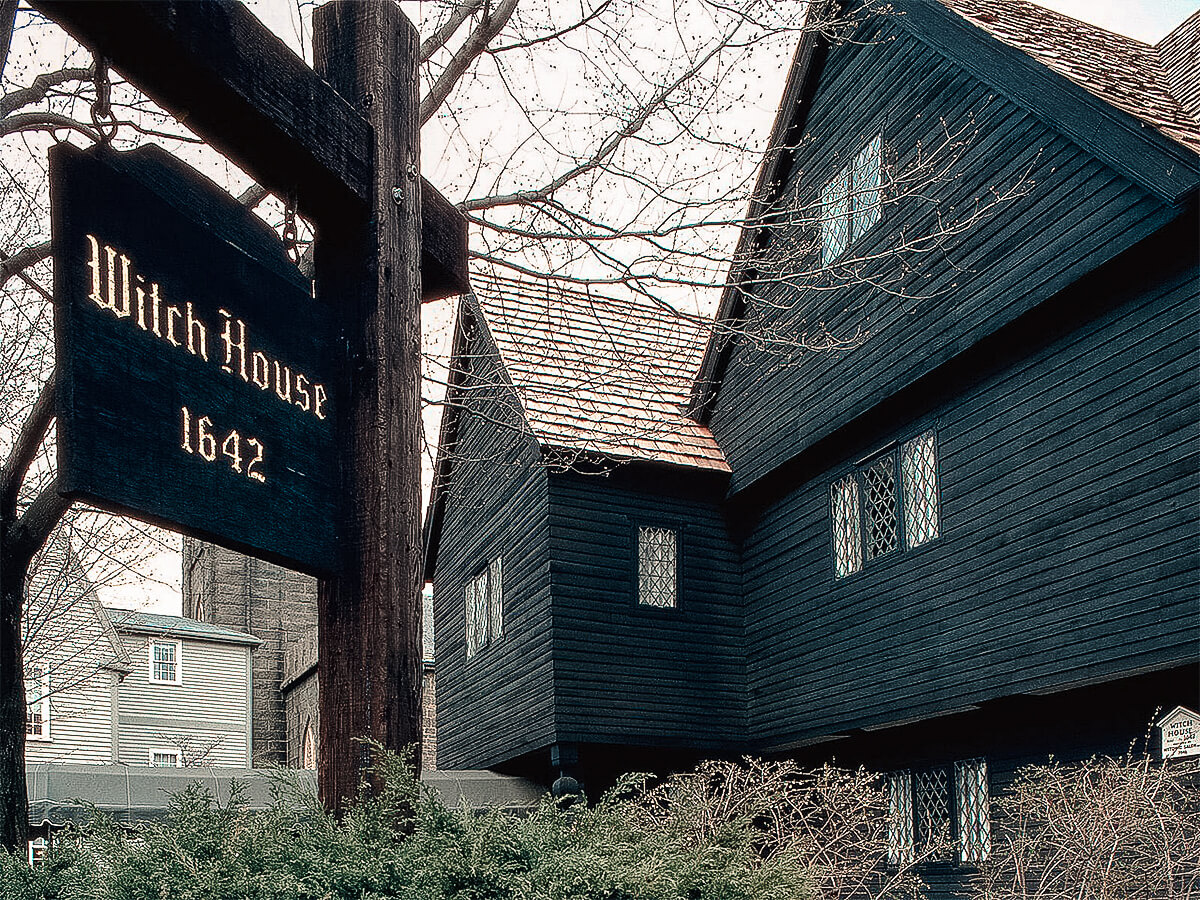 One of the most popular places where you can enjoy Halloween is "Haunted Happenings." This town is well known for all the Halloween activities offered: The grand parade, family fun night, ghost tours, haunted houses, and more.You will find activities for everybody, kids and adults will enjoy Halloween at maximum in "Haunted Happenings."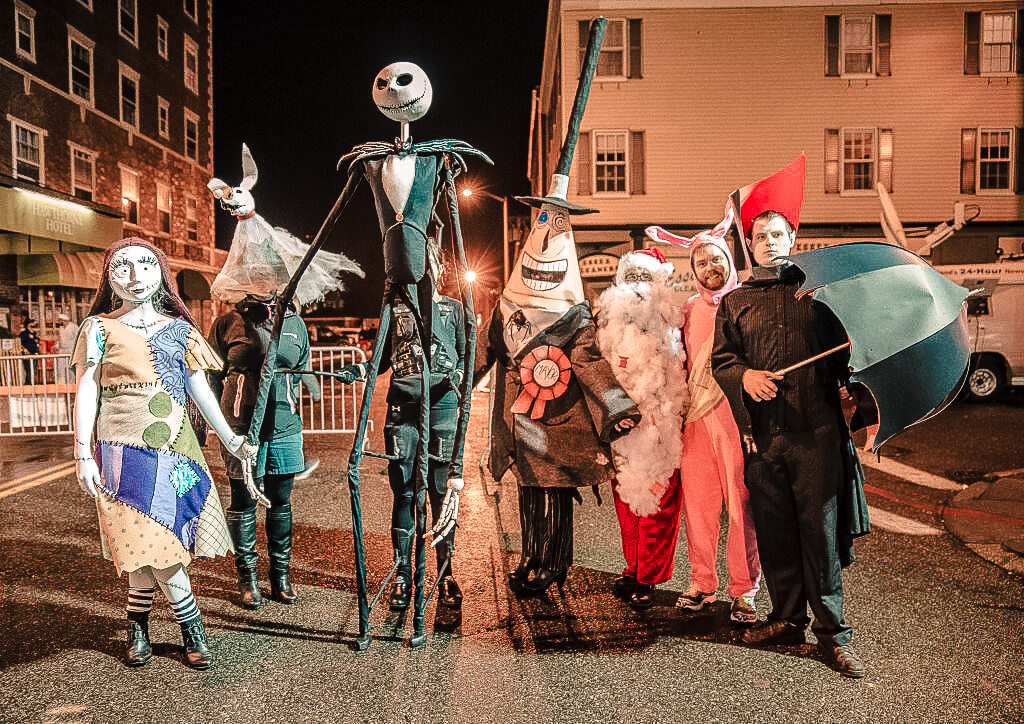 If you want to find more information about activities, dates and more, you can check out the Haunted Happenings website.
Sleepy Hollow (New York)
Sleepy Hollow is one of the favorite places for classic haunt lovers. This town offers a long list of activities, starting with the very famous "Headless Horseman," haunted houses, parades, live music, lantern tours, and many more.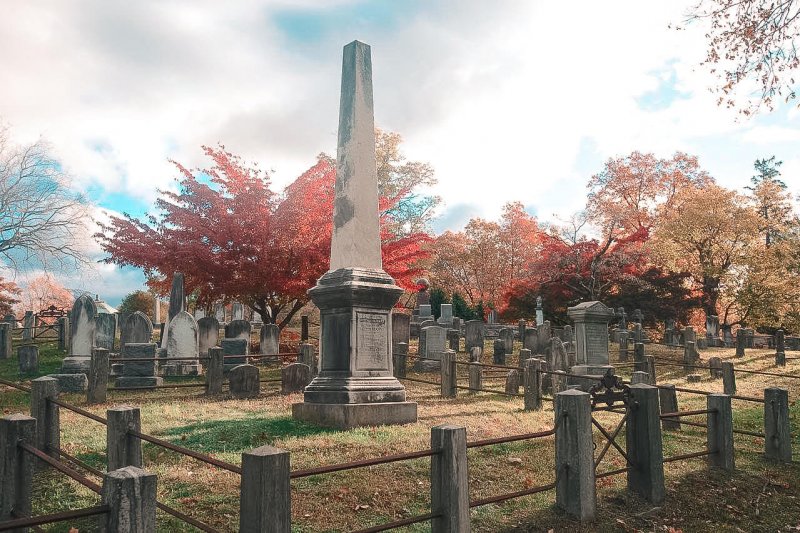 The lantern tour is a spooky-creepy-amazing experience. You can visit the Sleepy Hollow Cemetery where Washington Irving, (the Headless Horseman author) is buried.The Horseman Hollow is another great activity. Visitors walk a haunted trail while being scared by frightening witches, vampires, ghosts, and other scary creatures. This event is not recommended for young kids, but if you are a Halloween lover and you dare to be scared, the Horseman Hollow is the perfect attraction for you.If you want more information about dates, attractions, and possible fees, check the Sleepy Hallow website.
Related Posts
Universal Studios Orlando: Rides, Food & Events
13 Theme Park Essentials you should pack

Halloween Horror Nights (Orlando, Florida & Universal City, California)
Universal's Halloween Horror Nights occur every year since 1991. This scary Halloween-theme special event takes place from the beginning of September to the first couple days of November, right after Halloween ends. The dates may vary, so if you want to know specific dates, entrance fees and more about Halloween Horror Nights, check out Universal Studios website.This frightening event with more than eight haunted houses, scare zones, and live entertainment, will make you scream and run all night long.Each year Halloween Horror Nights have a specific theme: Scary clowns, zombies, vampires, classics of horror movies like Friday the 13th, Freddy Krueger, The Exorcist, and more.Halloween Horror Nights are not recommended for kids under 13. Also, costumes and masks are not allowed, possibly due to safety reasons.
Mickey's Not-so-scary Halloween Party (Orlando, Florida)
This spectacular Disney event occurs every year from middle August to the beginning of November after Halloween weekend.Mickey's Not-so-scary Halloween Party is perfect for Disney fans of all ages, especially for the little ones. Prepare your favorite costume and enjoy a day of trick-or-treating while you walk and get into the many attractions in the Magic Kingdom, and say "Hi" to all Disney characters that you will find along the park.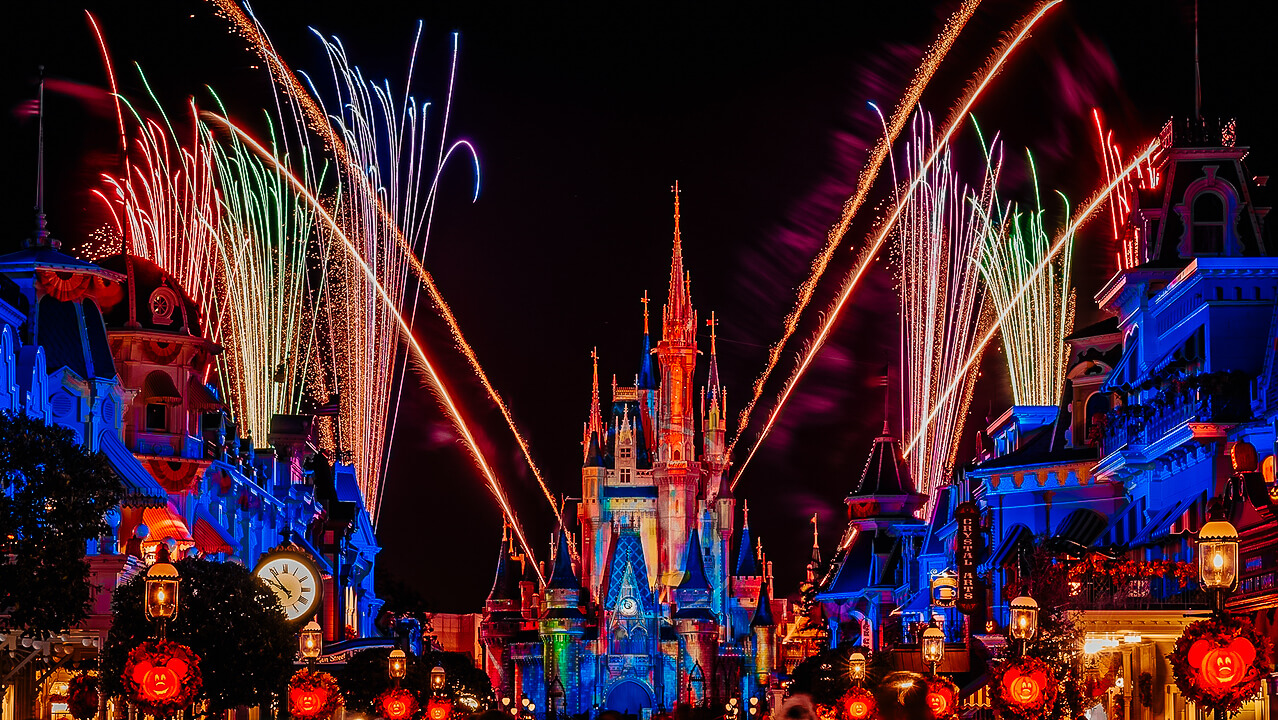 "Boo-to-you" Halloween Parade is fantastic, featuring your favorite Disney pals, music, lights, and lots of fun.As always, Disney will leave you surprised with a firework show that kids and adults will enjoy and remember for a long time. Definitely, Disney never disappoints its audience.
Neewollah (Independence, Kansas)
Independence Town presents Neewollah Festival (Neewollah is Halloween spelled backwards) every year.This celebration is the most popular in Kansas, every single year, more than 70.000 tourists visit this small town to participate in this spooky celebration. Parades for little kids, parades for adults, arts & craft shows, a pumpkin contest, and queen's pageant are some of the activities you will find in the largest festivity in Kansas. If you want to visit Kansas and enjoy this great festival, I suggest booking your trip in advance.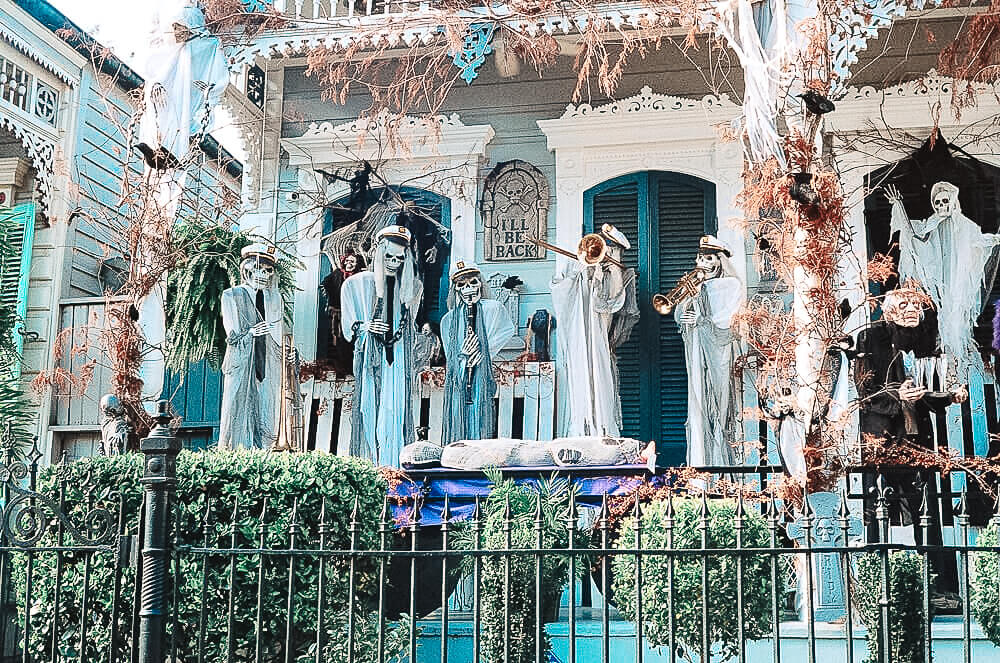 In Conclusion, Halloween is a celebration-party-holiday event that brings joy, fun, and excitement. Kids love to wear costumes and ask for candy, adults love to wear costumes as well, and some of them (including myself) like to be scared by some of the creepy ghouls, ghosts, witches, skeletons, and other creatures that come to earth every October 31st. I hope you enjoyed this list of the 7 Best places on Halloween, if you dare to be scared. I would love your feedback, your ideas, and suggestions. Are you a Halloween fan? What are your favorite activities to do on Halloween? Do you have a favorite Halloween place where you like to visit and enjoy this holiday? Share it with me in the comments section. If you enjoy this post, feel free to share it on social media.


[bdotcom_bm bannerid="2181″]

My Favorite Products on Amazon
In Modern Travel Lifestyle Amazon Store, you will find more products that I like and recommend. While buying these products won't cost you any extra money, I will get a small fee that will help me keep this site up and running.