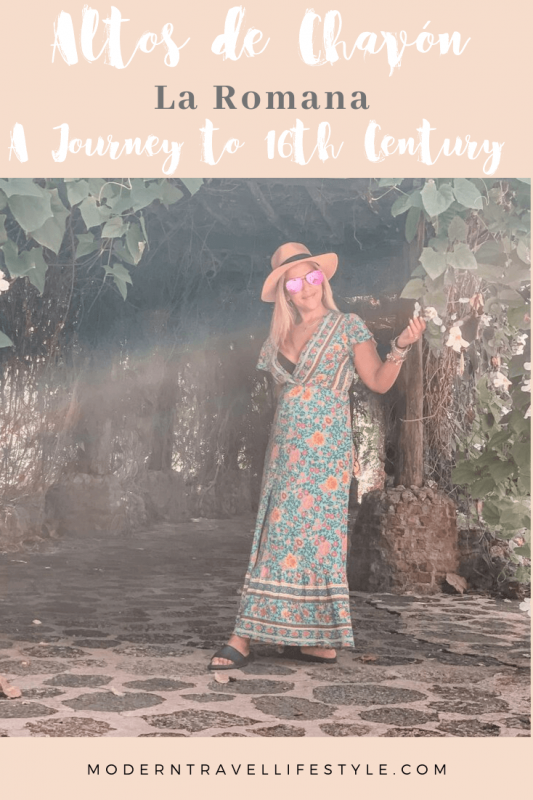 La Romana is a beautiful city located in the Dominican Republic Caribbean Coast, well known for its many Resorts, Golf courses, and also one of the favorite destinations worldwide for honeymooners.
Besides all the magnificent places and activities that La Romana has to offer, there is a hidden gem, surprising for its architecture full of details. This place will take you on a journey to the 16th century, leaving you stunned by its unique beauty and gorgeousness.Overlooking the "Chavón River" is "Altos de Chavón," a place like any other which is a replica of a Mediterranean 16th-century village. This fantastic masterpiece has a Cultural Center, an Archeological Museum, a Church, and an Amphitheater.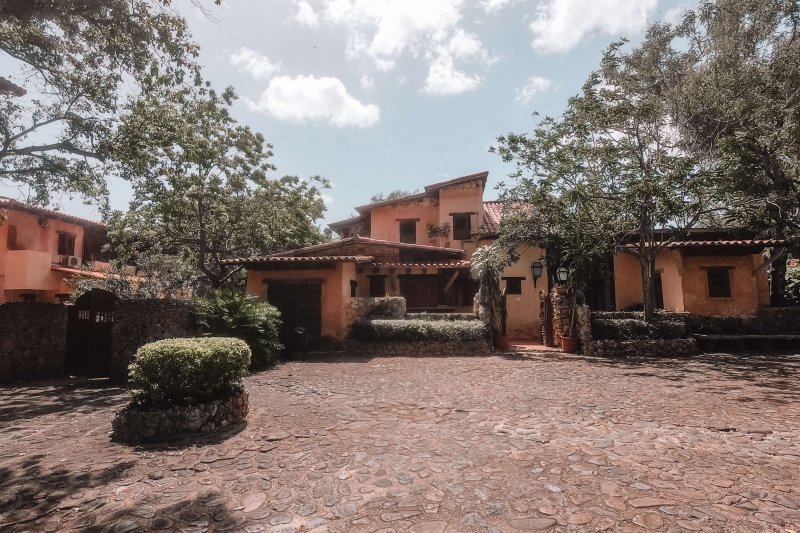 Please note that this post contains affiliate links, and any sales made through these links will reward me a small commission at no extra cost for you. I only recommend products and services I have tried, and I love.
A little of History – How everything started
In 1976 a construction close to the Chavón River bridge found a mountain of solid stone. Charles Bludhorn (A chairman of Paramount at that moment) had the idea of using all that stone to recreate a Mediterranean 16th-century village.The project was on hands of the Dominican Architect Jose Antonio Caro and the Italian Architect Robert Copa. Built with terracotta and coral block, each stone was hand-cut, each wooden door frame was handcrafted and each wrought-iron detail hand-forged. The whole project was finished in 1982.

How to get to Altos de Chavón
Entrance fee
Altos de Chavón entrance fee is $25 per person, but if you make a reservation in one of the restaurants, the entrance fee will be waived. Also, if you are staying in Casa de Campo Resort, you will pay just $5. Some hotels have exclusive deals with Altos de Chavón. Check with your Hotel to find out if they have any deal.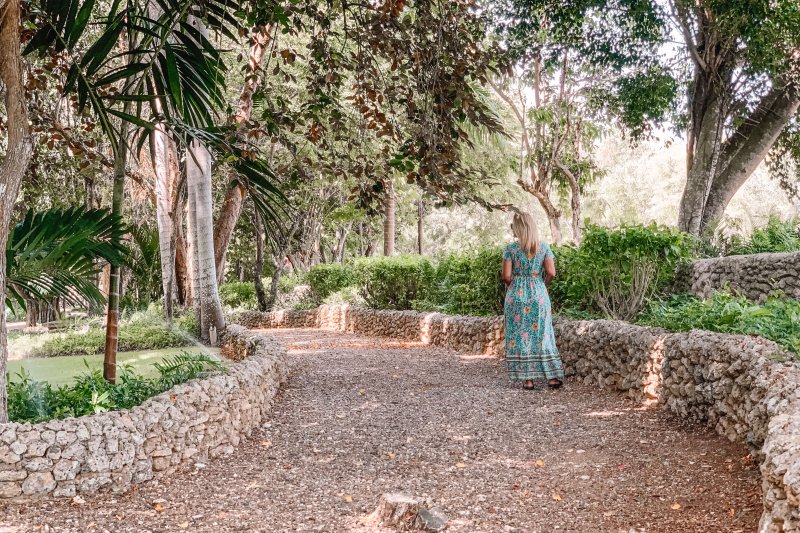 Related Posts
Discover Puerto Rico: The Island of EnchantmentThe Ultimate Turks & Caicos Islands Guide7 Most Beautiful Beach Destinations for Summer
Highlights of Altos de Chavón
Stunning View of Chavón River
Overlooking the Chavón River, this place is one of a kind surrounded by beautiful landscapes, nature and gorgeous trees.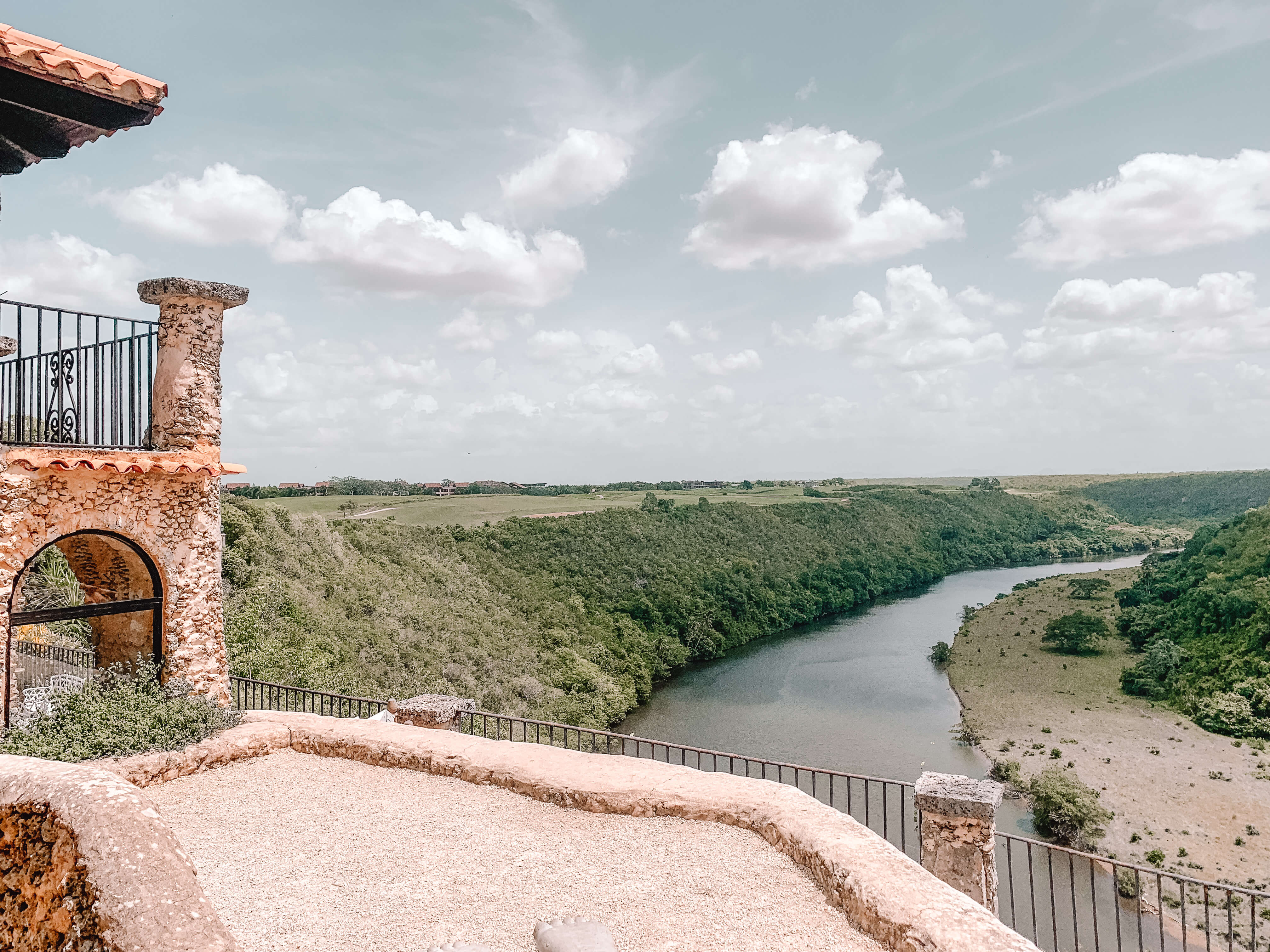 Interesting Fact: Some scenes of the movies "Apocalypse Now" and "Anaconda" were filmed on The Chavón River.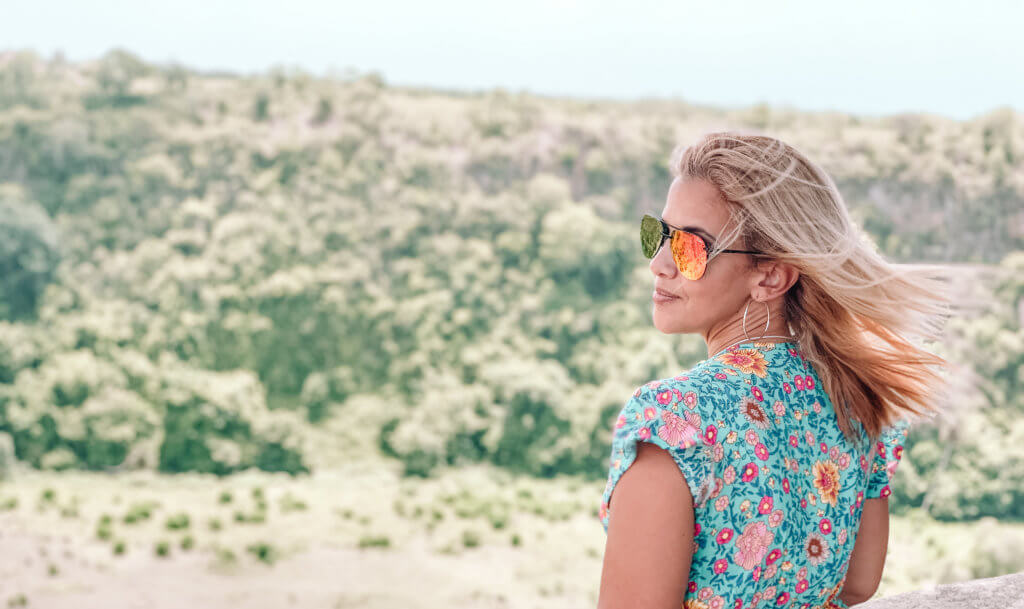 Alleys & Gardens out of a Storybook
While you are walking throughout Altos de Chavón, you will find many narrow, cobble-covered alleyways lined with lanterns and shuttered limestone walls, romantic fountains, and plazas that will take you back in time to 16th Century.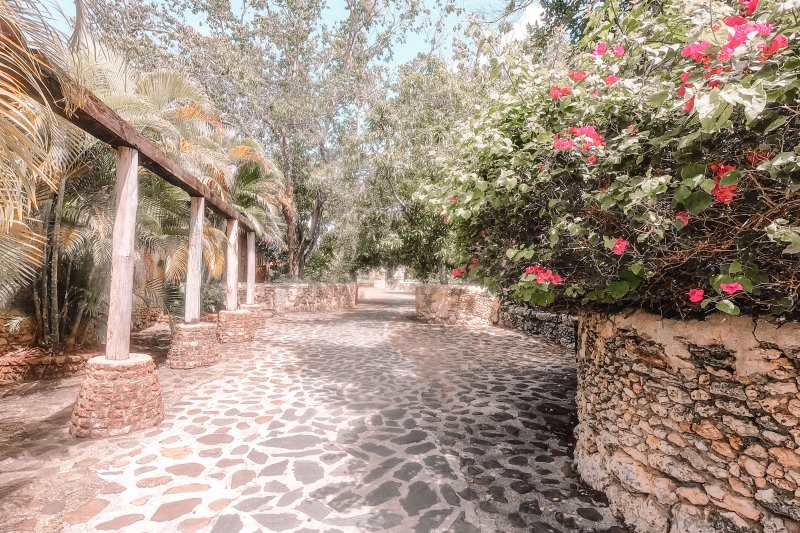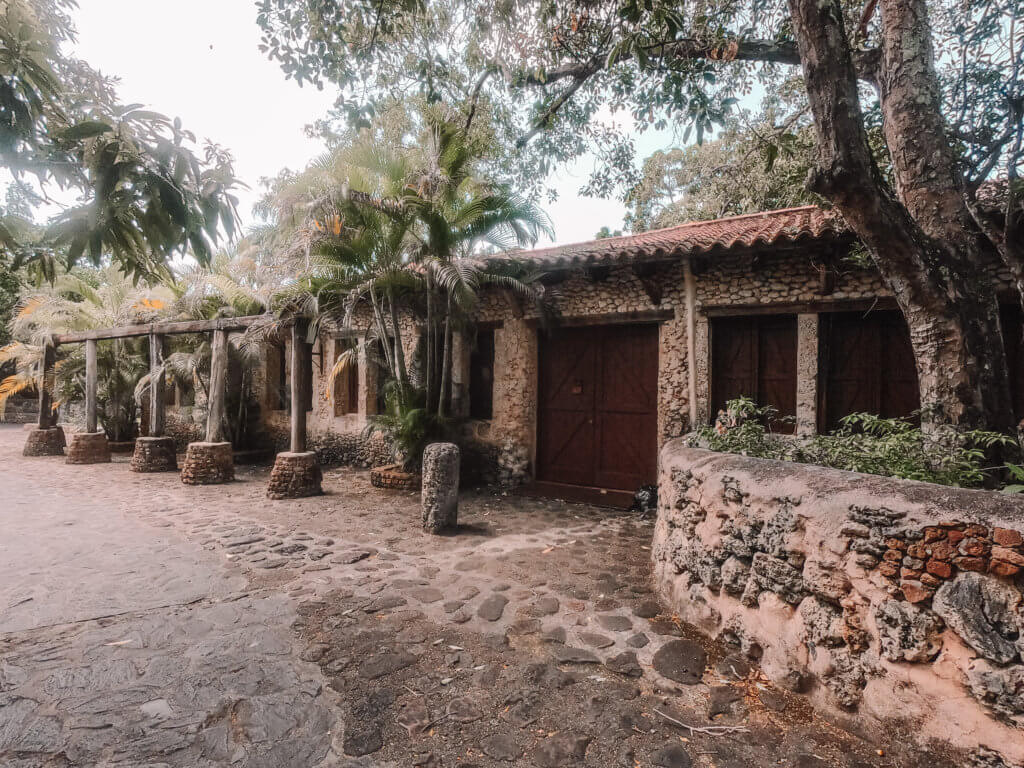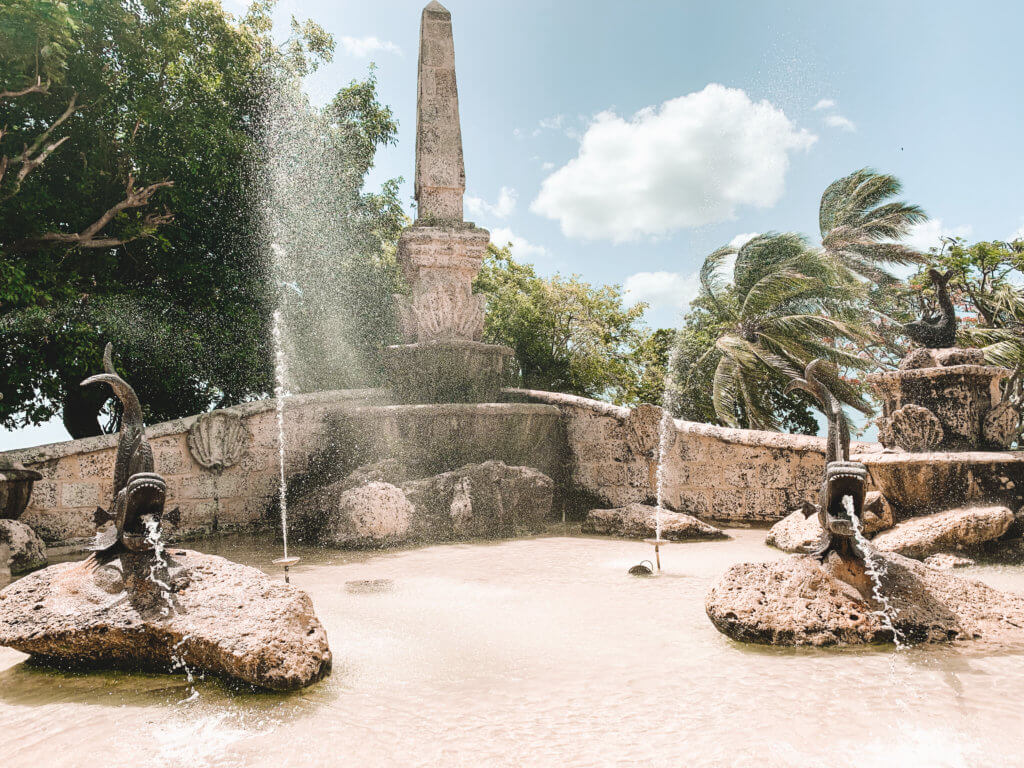 Saint Stanislaus Church
The Church of St. Stanislaus was named after the Patron Saint in Poland, in tribute to Pope John Paul II, who visited Santo Domingo in 1979 and left some of the saint's ashes behind. St. Stanislaus Church is a very popular wedding venue for locals and tourists.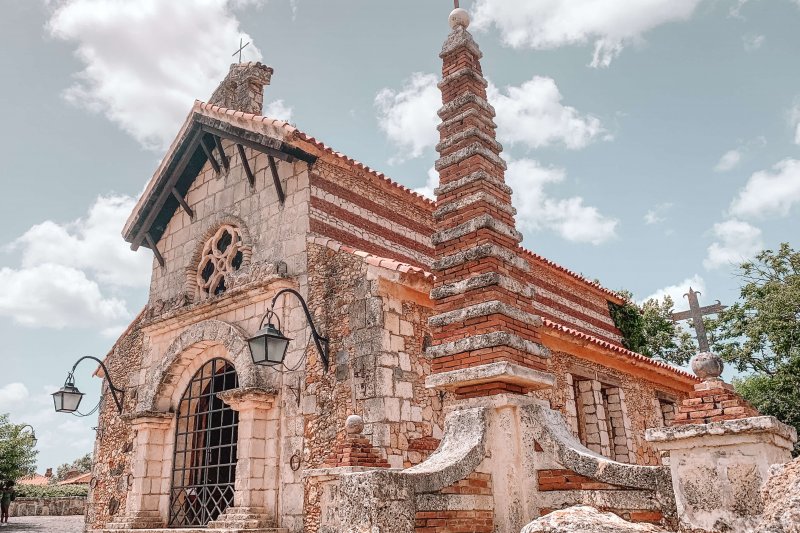 Amphitheater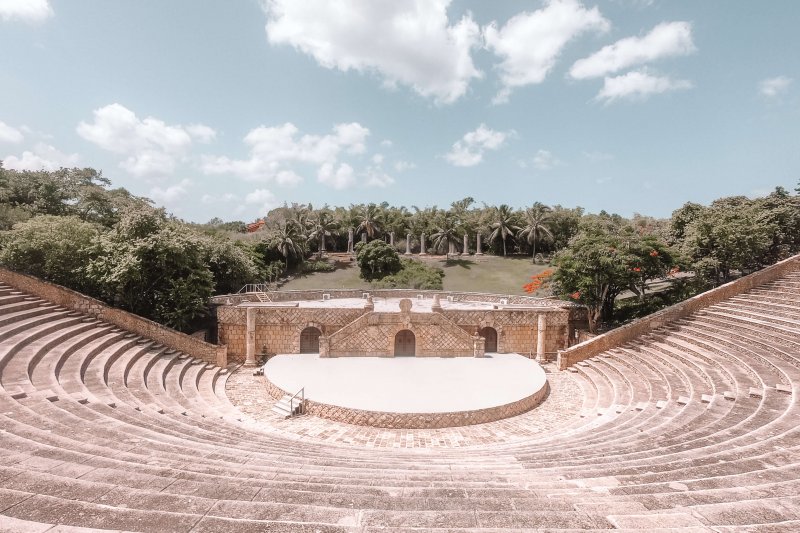 Designed like a Grecian amphitheater, this breathtaking 5,000-seat open-air facility hosts concerts, and performances from major Dominican and international artists year-round. Aside from its 1982 inaugural event with Frank Sinatra live, past performances have included names ranging from Juan Luis Guerra and Shakira to Sting, Elton John, Gloria Stephan, and Marc Anthony.This amphitheater is spectacular, and you won't believe it was built less than 40 years ago, despite its ancient 16th-century look.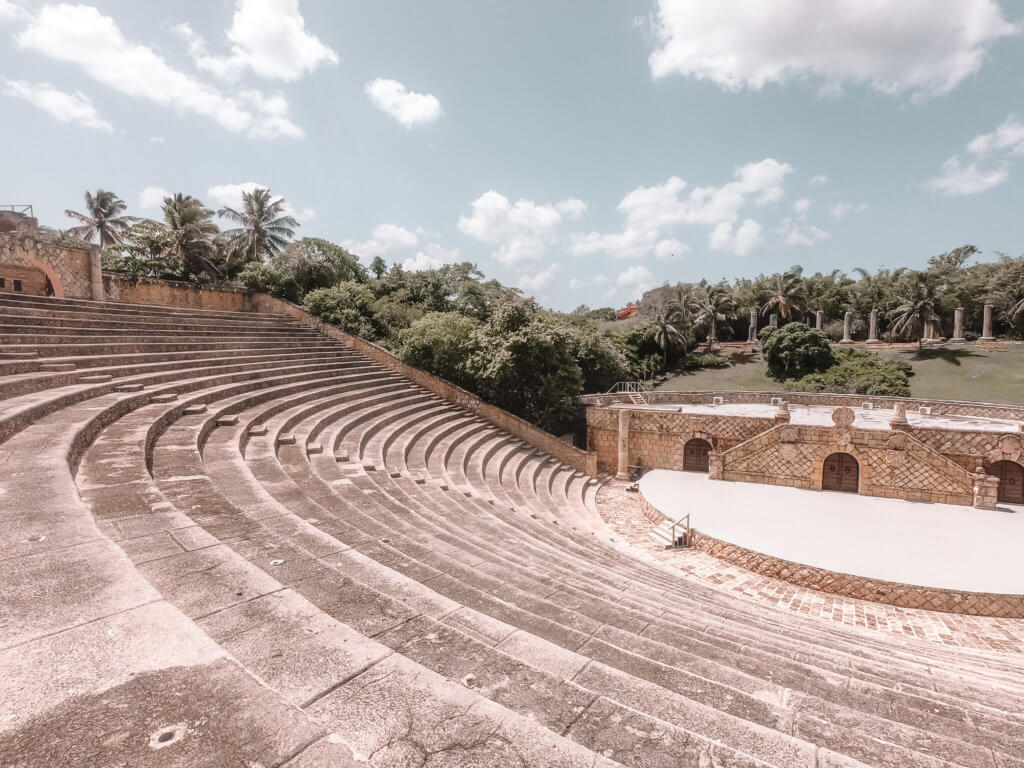 Art Galleries
You will find three galleries exhibiting the talents of students from the on-site design school "La Escuela de Diseño" an affiliate of Parsons School of Design in New York City.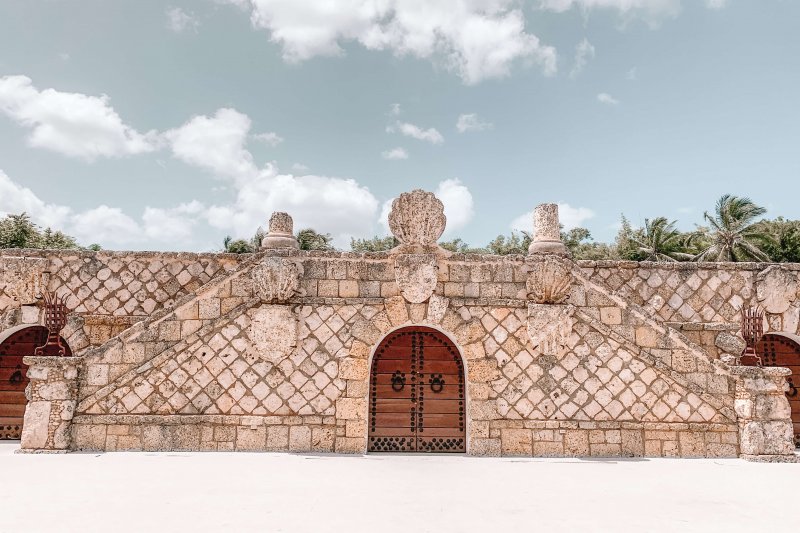 Where to eat
Café Marietta
This open-air restaurant offers a beautiful view of the Chavón River and surrounding countryside. Its menu includes homemade pasta and wood-fired brick oven pizzas, Burgers, and Steaks. Also, seafood and shellfish are fresh and locally sourced from the Caribbean Sea.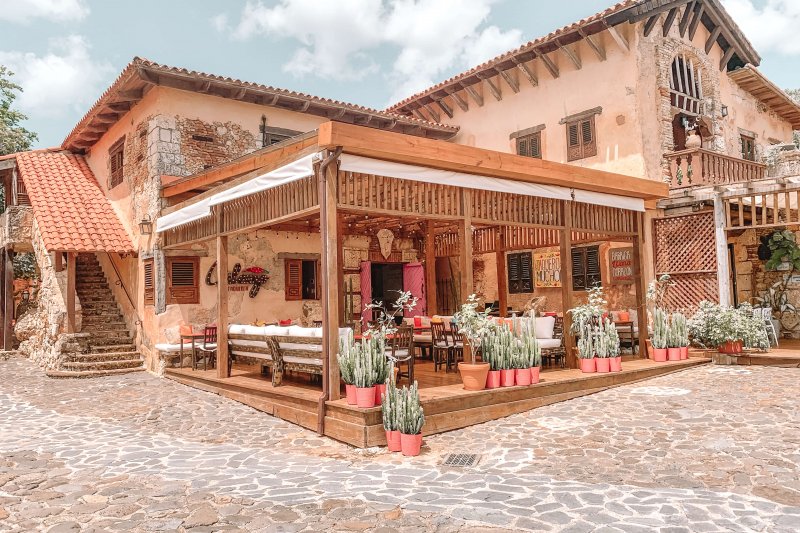 Onno's Bar & Restaurant
Onno's menu includes Tapas, Pasta, Burgers, Tacos, and brick oven pizzas. Also, the happy hour is from 6 pm to 8 pm, offering two for one in cocktails.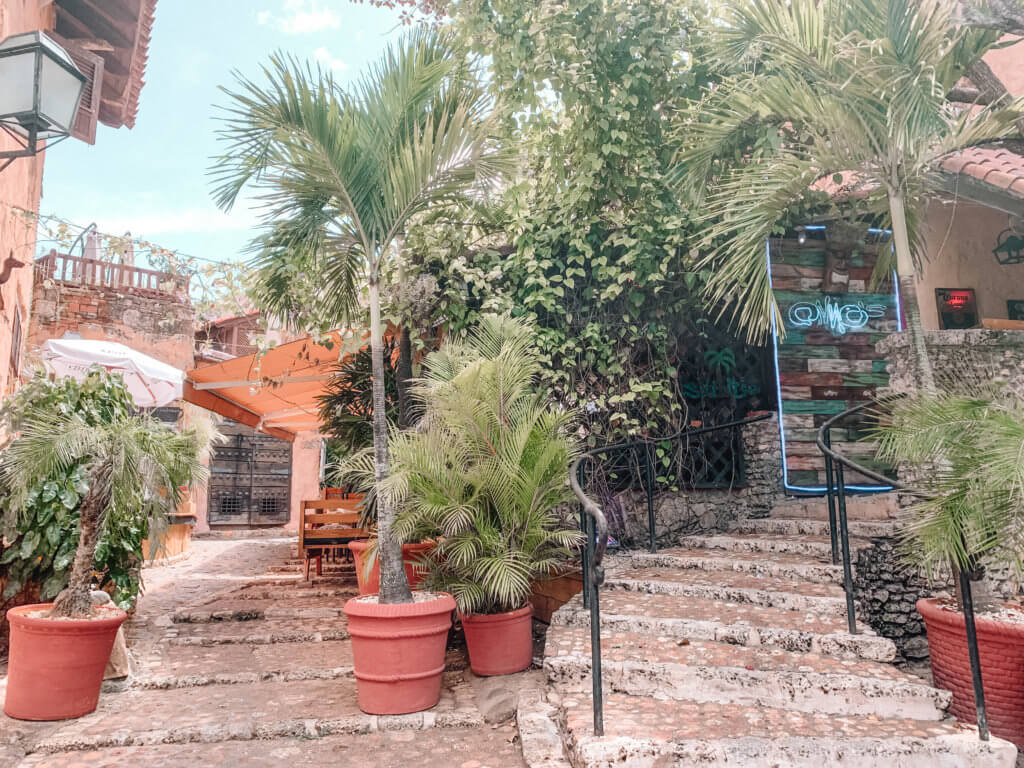 La Cantina
This Latin bistro restaurant offers a vast menu, featuring mainly Dominican and Cuban specialties, like, Croquetas, Tostones, Pastelitos, yuca and best of all Mofongo. If you are a Latin food lover, or you want to try some authentic Dominican and Cuban food, La Cantina is the right place for you.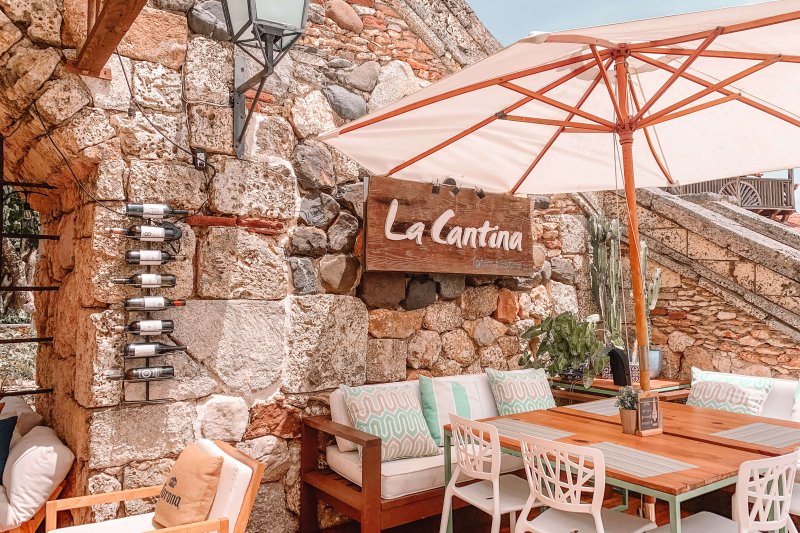 Souvenir Shops
In case you want to bring home a little souvenir or some handcrafted pieces of art, the souvenirs shop have incredible and reasonable priced options for you.

Cultural Center Foundation
Altos de Chavón Cultural Center Foundation is a non-profit educational and cultural entity dedicated to maintaining an arts community within the Dominican Republic.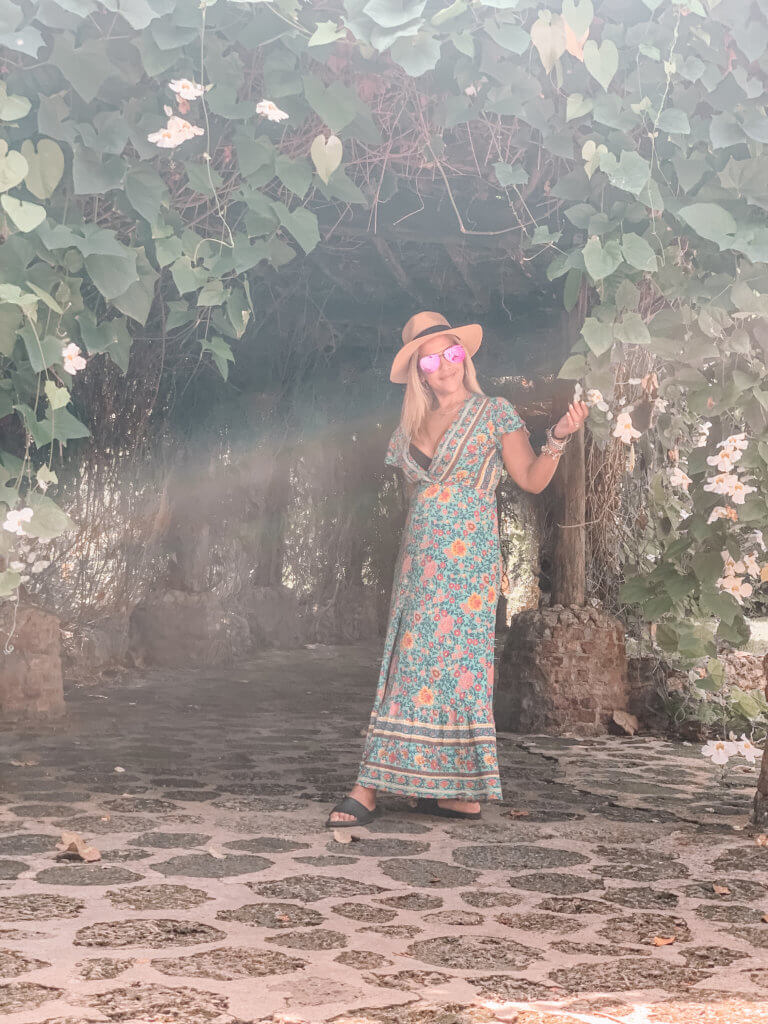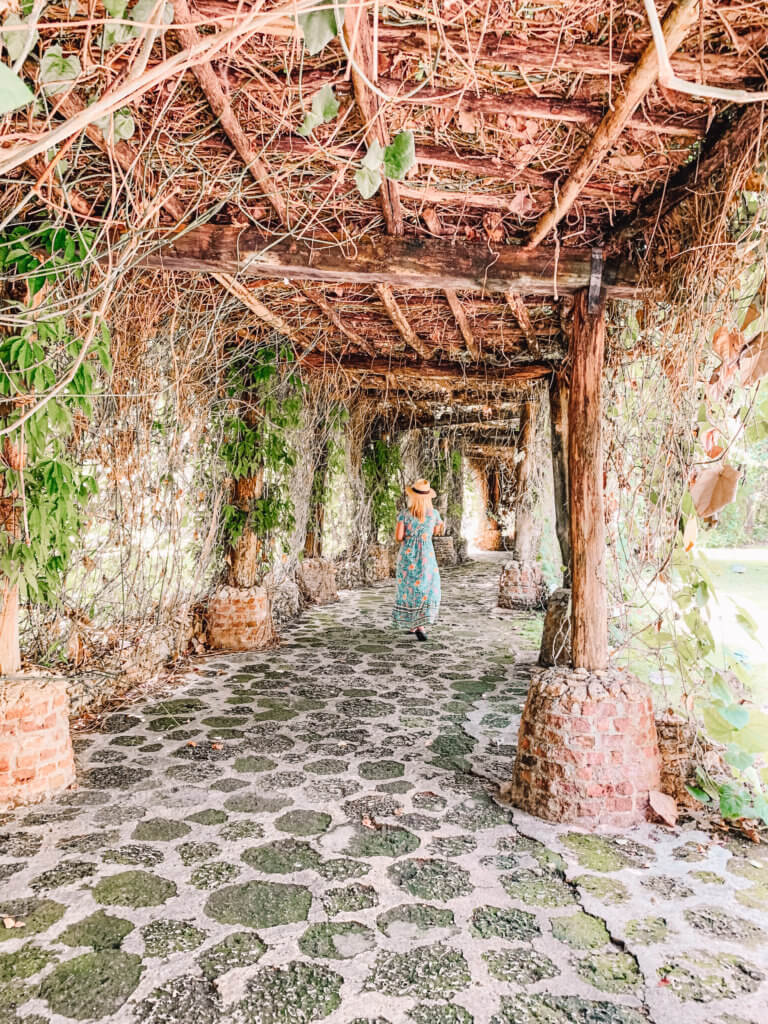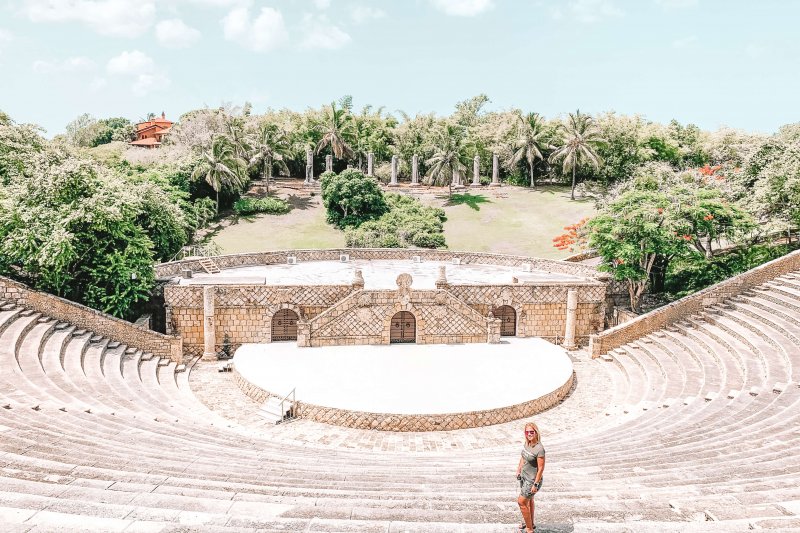 I would love your feedback, your ideas and suggestions.
Share it with me in the comments section. If you like this post, feel free to Pin it for future reference.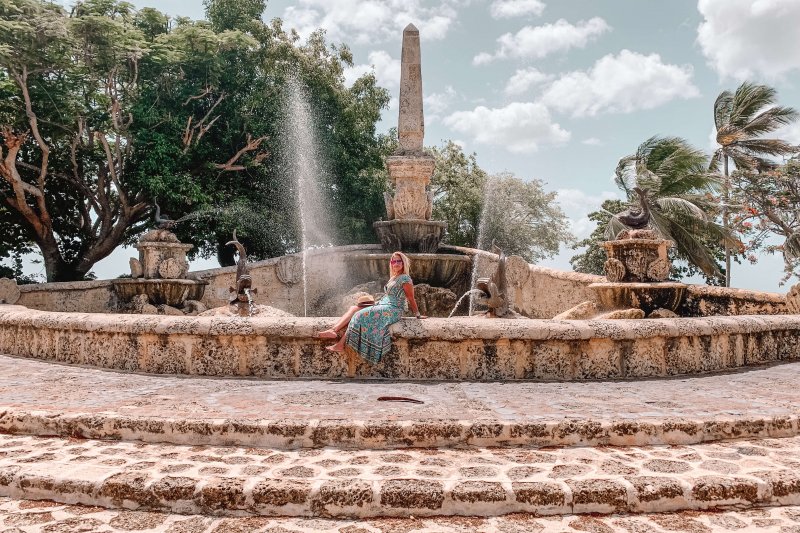 Products I Recommend on Amazon
My Favorite Products on Amazon
In Modern Travel Lifestyle Amazon Store, you will find more products that I like and recommend. I will get rewarded with a small fee if you buy any of these products at no extra cost for you.

Explore my favorite products