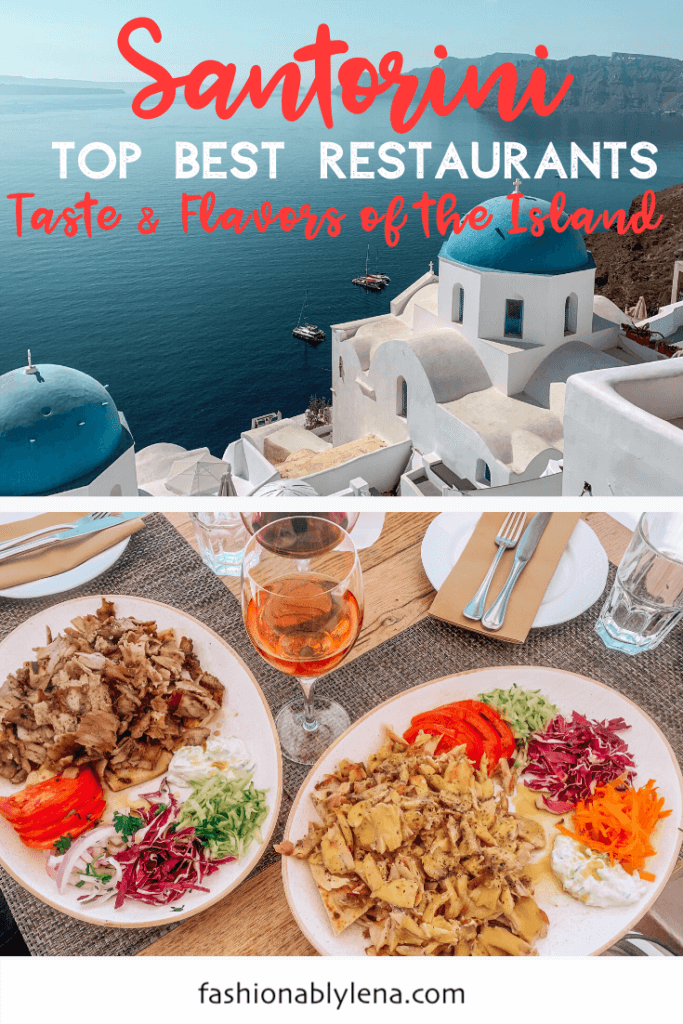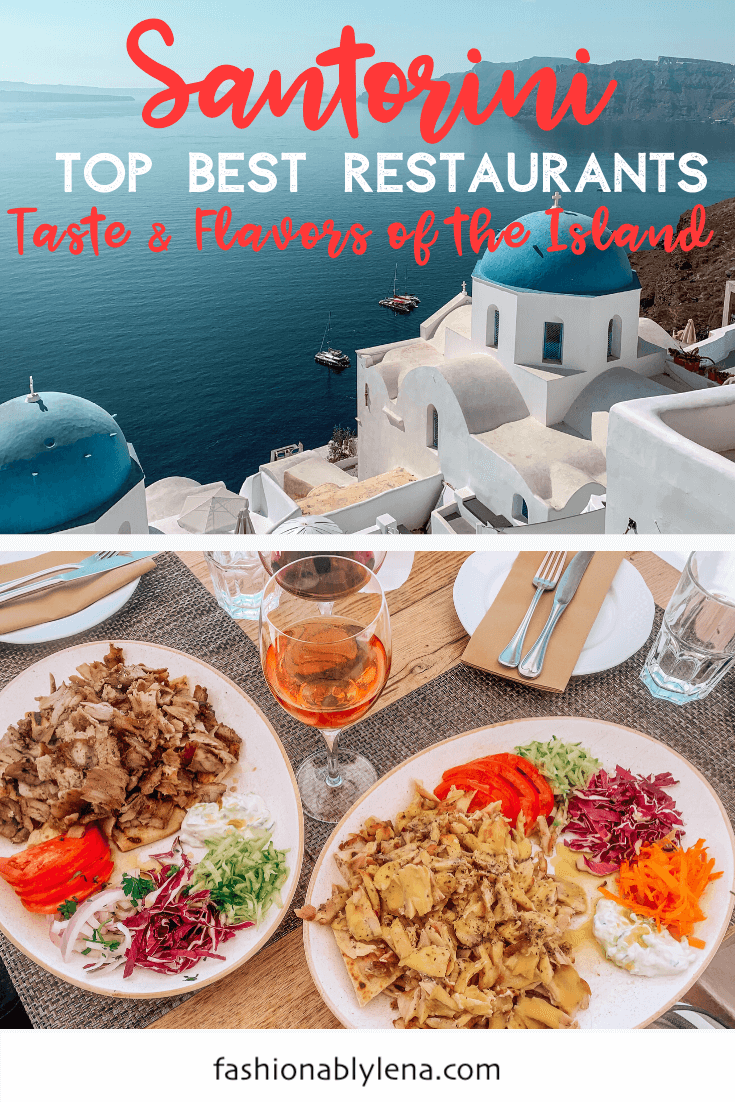 Santorini is a dreamy destination for all its beauty, cozy streets, breathtaking sunsets, and romantic landscapes. Another feature of Santorini is its wide selection of incredible gastronomic choices for all the food lovers that want to explore the flavors of this unique Greek island. I consider myself a foodie and I had a great time enjoying Santorini's cuisine during my visit, here is the list of my favorite tops restaurants in Santorini.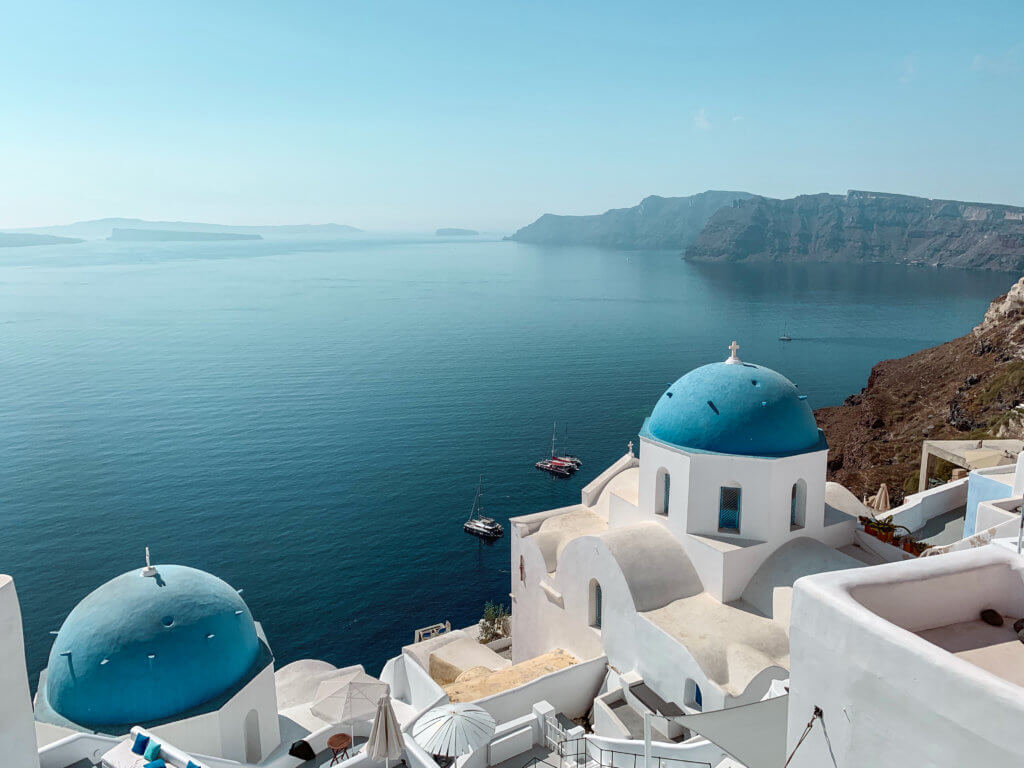 Please note that this post contains affiliate links, and any sales made through these links will reward me a small commission at no extra cost for you. I only recommend products and services I have tried, and I love.
Vitrin Café Creperie, Oia
Vitrin Café Creperie is an intimate, very well-located restaurant in Oia. Its menu is ideal for breakfast or snacks. Crepes, salads, pizzas, and beverages are fantastic in this restaurant.The cherry on top is the view of Santorini's Caldera, and you can sit and enjoy your meal while delighting yourself with this stunning picture.Price: $No reservation needed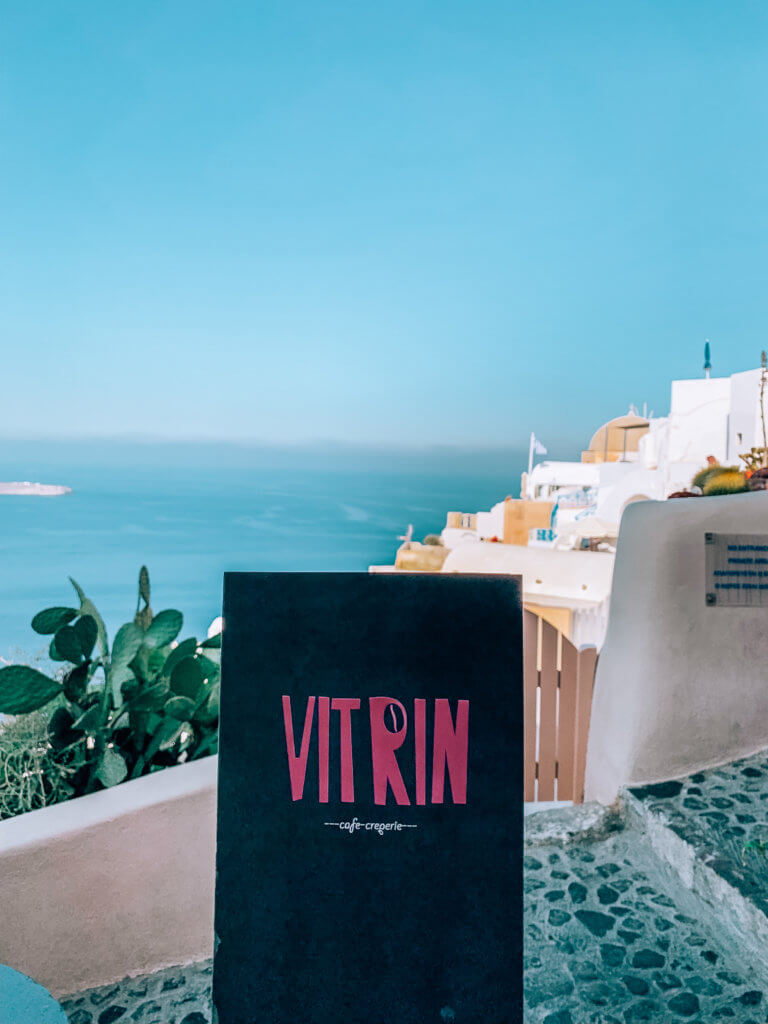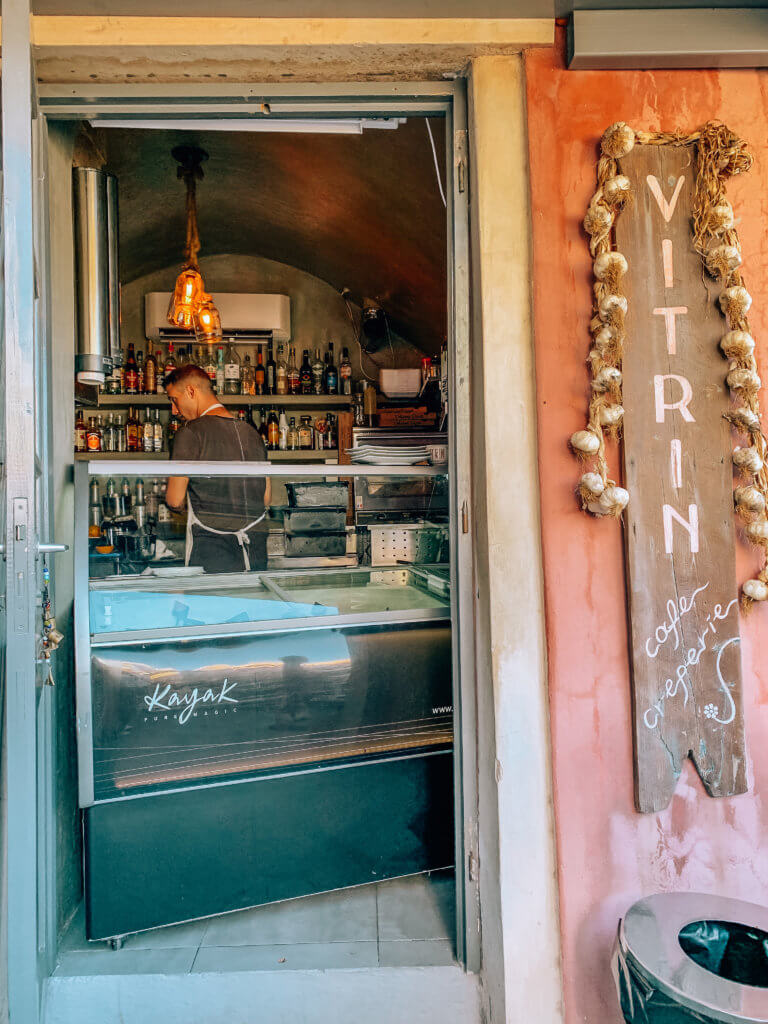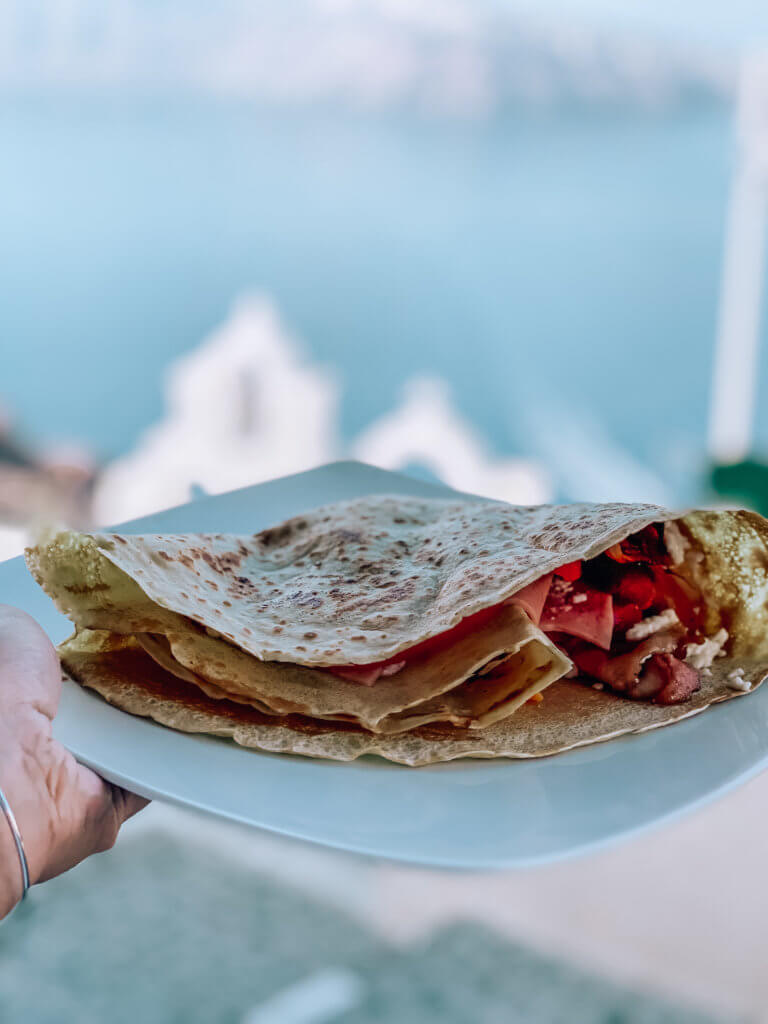 Souvlaki Pita Gyro, Fira
Fira street food is well known in Santorini. While I was exploring the streets of this beautiful town, I saw many restaurants, creperies, and gelaterias. Then I saw this little restaurant with an incredible smell that dragged me and made me try one of the most delicious gyros I had tried on my trip to Greece. Gyros at Souvlaki are delicious and definitely a must-try when you visit Santorini. Price: $No reservation needed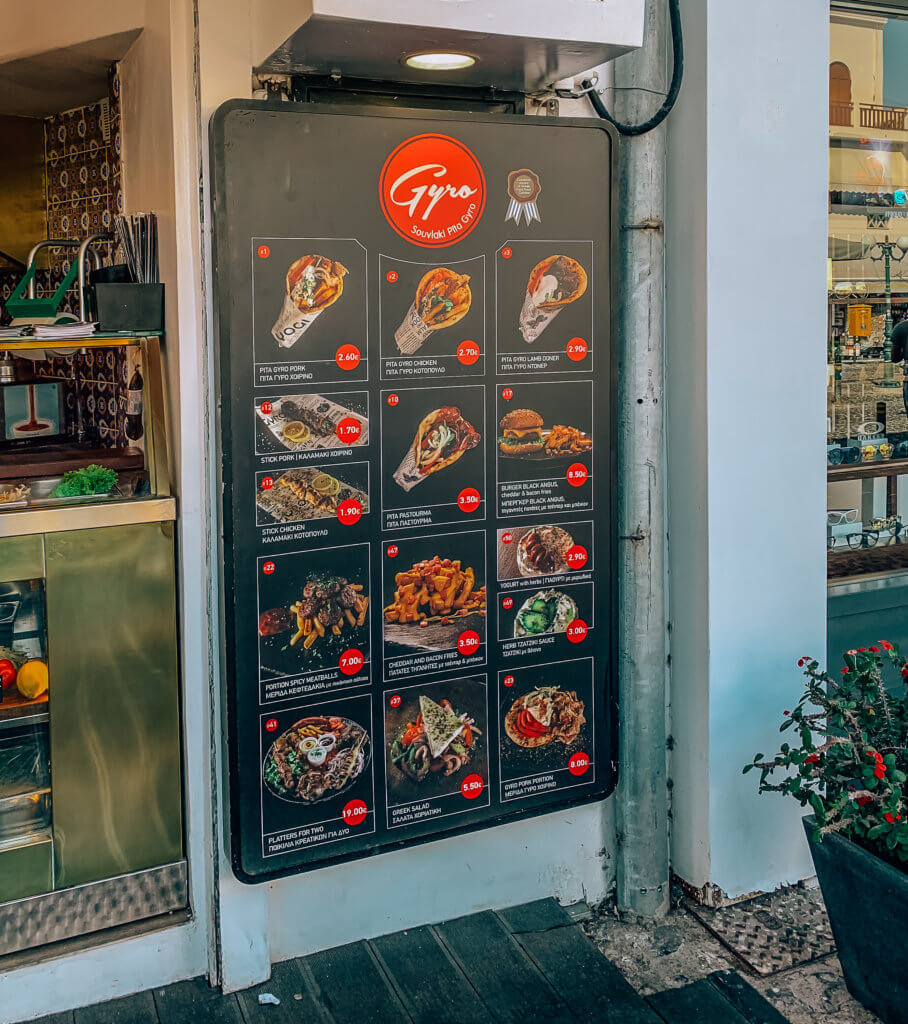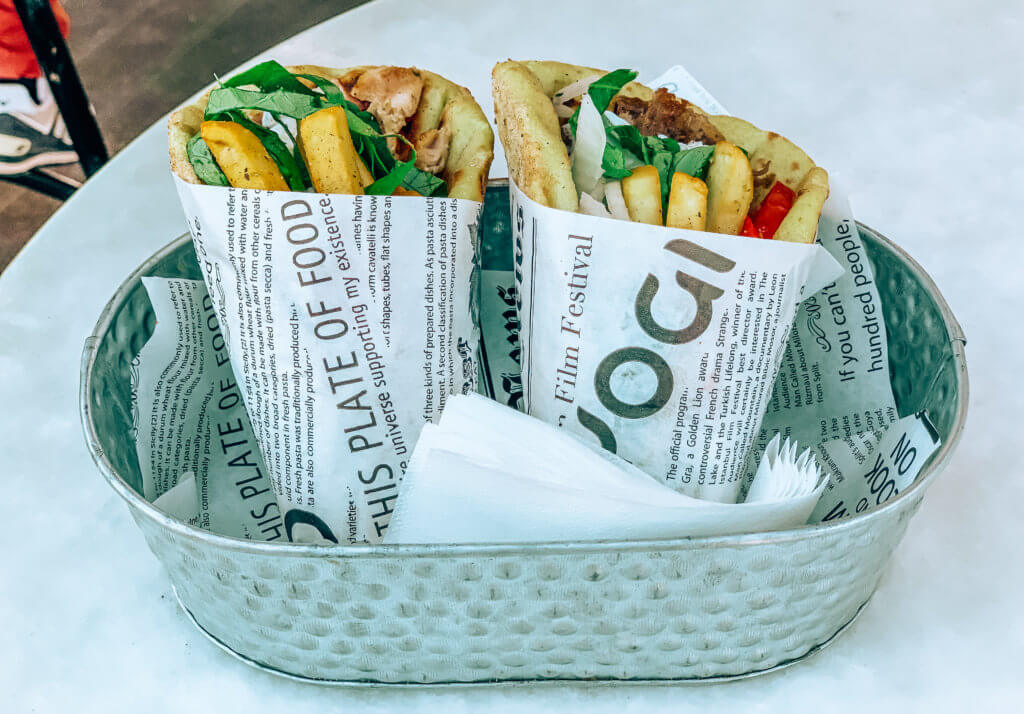 Renvi Restaurant, Thira
Renvi Restaurant is located in Firostefani, offering a great dining experience with an incredible view of Santorini's Caldera. The menu includes Mediterranean food and Greek specialties.Incredible dishes prepared with the best local ingredients, a glass of wine, and a fantastic view are the perfect combination you will definitely get during your visit at Renvi Restaurant.Price: $$ – $$$Reservation needed during high season.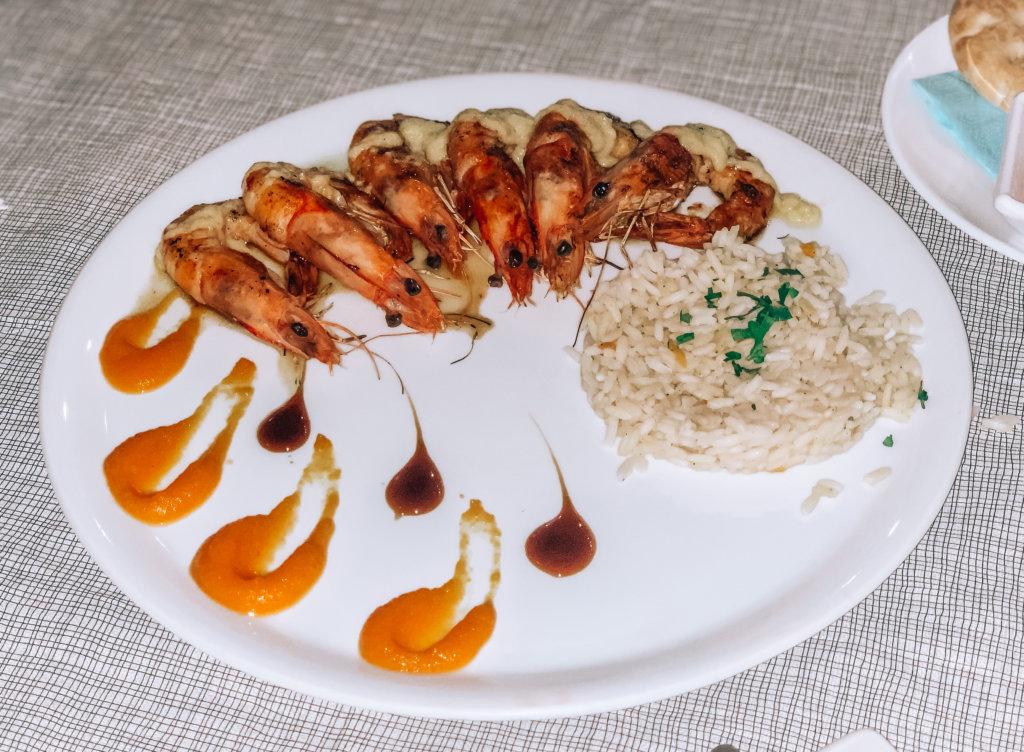 Related Posts
Santorini Top Amazing Experiences you shouldn't miss20 Photos to Inspire you to include Santorini in your Bucket ListSantorini Catamaran Tour| Amazing Sunset Experience
Vanilia Mediterranean Cuisine, Thira
Without any doubt, Vanilia Restaurant has one of the best locations in Firostefani. This Mediterranean restaurant offers outstanding service and a wide selection of dishes, including their famous gyro plates.I spent a beautiful afternoon at Vanilia Restaurant chatting, drinking a bottle of wine, enjoying the magnificent view of Santorini's landscape, and partaking in an exceptional selection of classic aperitifs.Price: $$ – $$$Reservation needed during high season.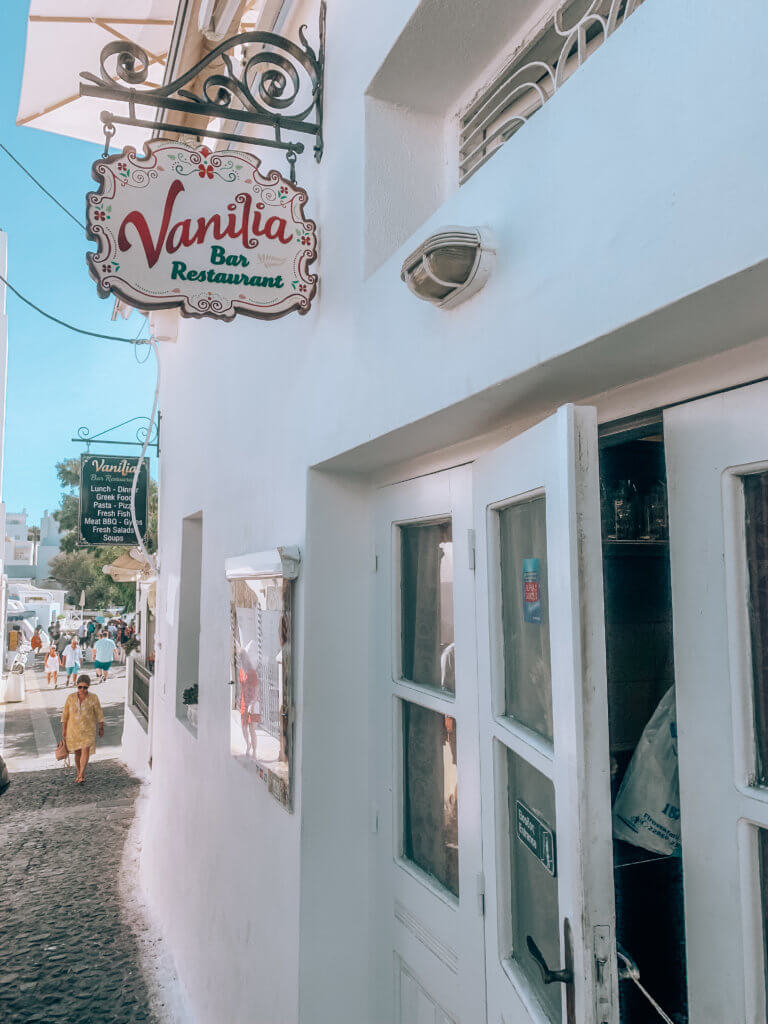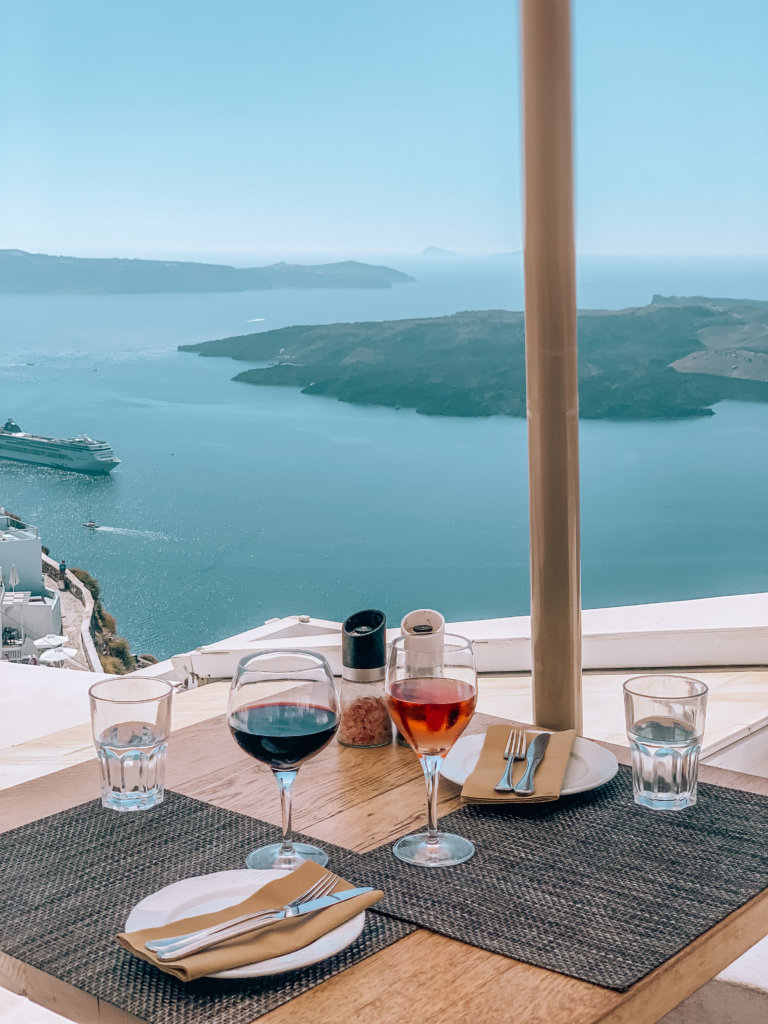 Pirouni Mediterranean Cuisine, Thira
If you are a seafood lover, Pirouni has a great selection of prawn, fish, octopus, and calamari. They also have Greek dishes and excellent appetizers to accompany a glass of wine while enjoying the breeze and the breathtaking view of the caldera.Pirouni is a cozy type of restaurant located in the heart of Firostefani where you can spend a great time and enjoying delicious seafood.Price: $$ – $$$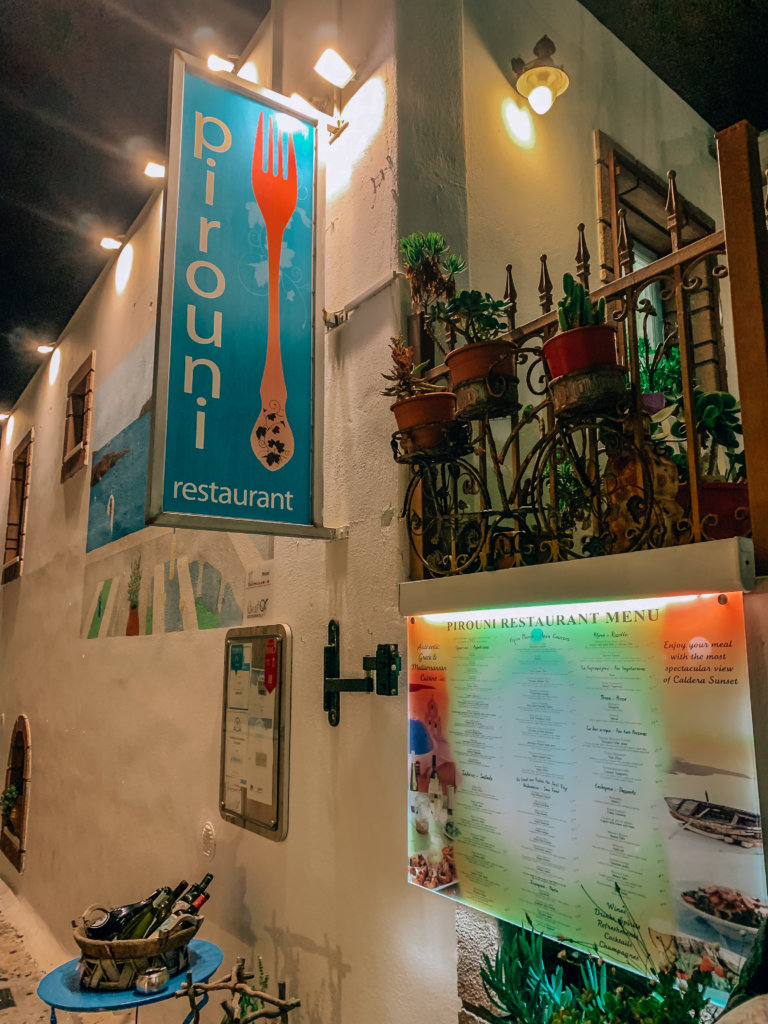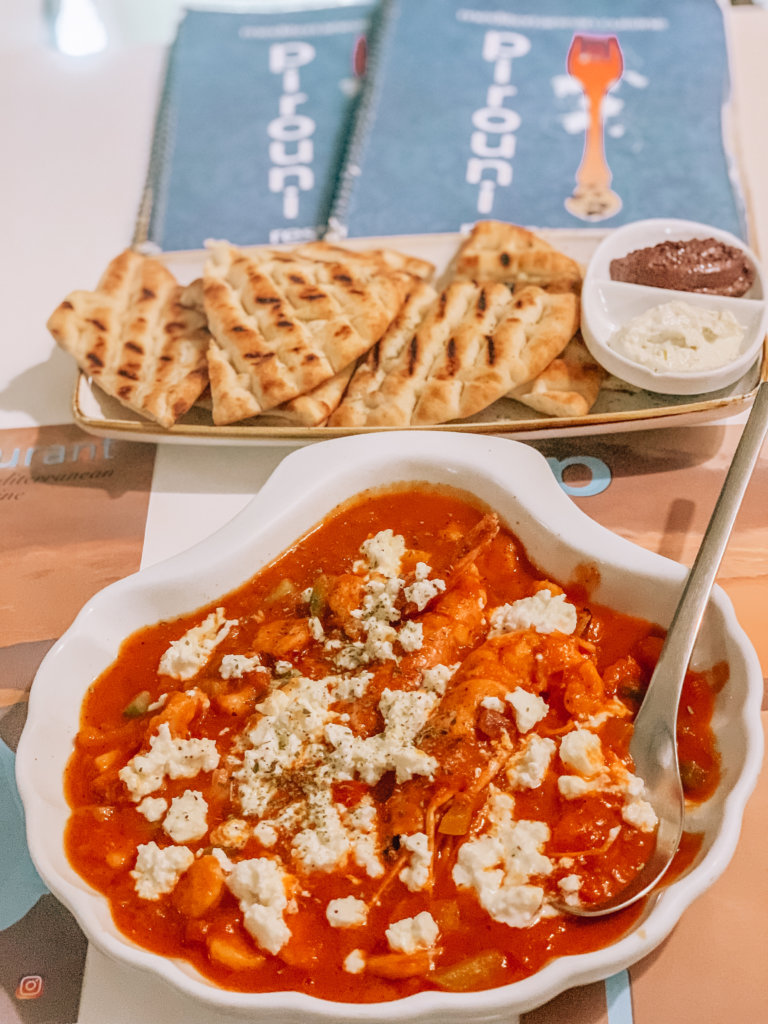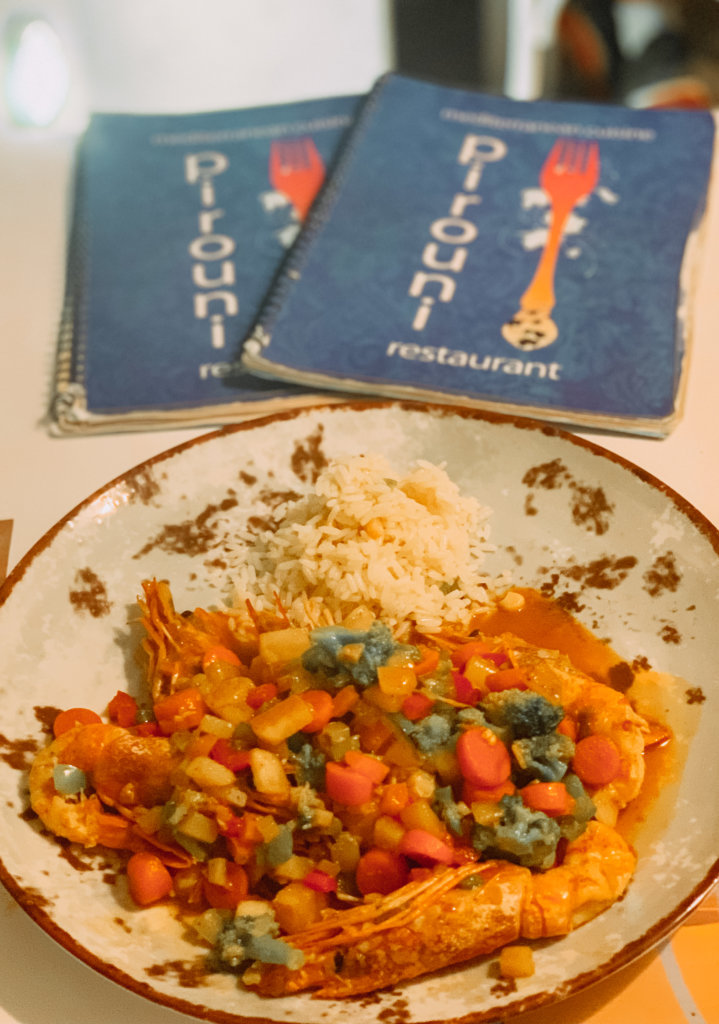 Lauda Restaurant, Oia
Lauda Restaurant is located at Andronis Boutique Hotel in Oia. Offering exceptional service and an outstanding menu in one of the best locations in Santorini, this restaurant will amaze you with a journey through one of the most exquisite culinary experiences.Lauda Restaurant is, in my opinion, the perfect combination of exceptional service, outstanding food, and the best view of Santorini.I suggest making reservations at least a month in advance. If you want the top-notch experience, try to book your table for sunset, trust me on this one and thank me later.Price: $$$ – $$$$Reservation is recommended most of the time.If you want to know more about my gastronomic experience at Lauda Restaurant you can read my post Best Restaurant in Oia Santorini | Amazing Experience in Lauda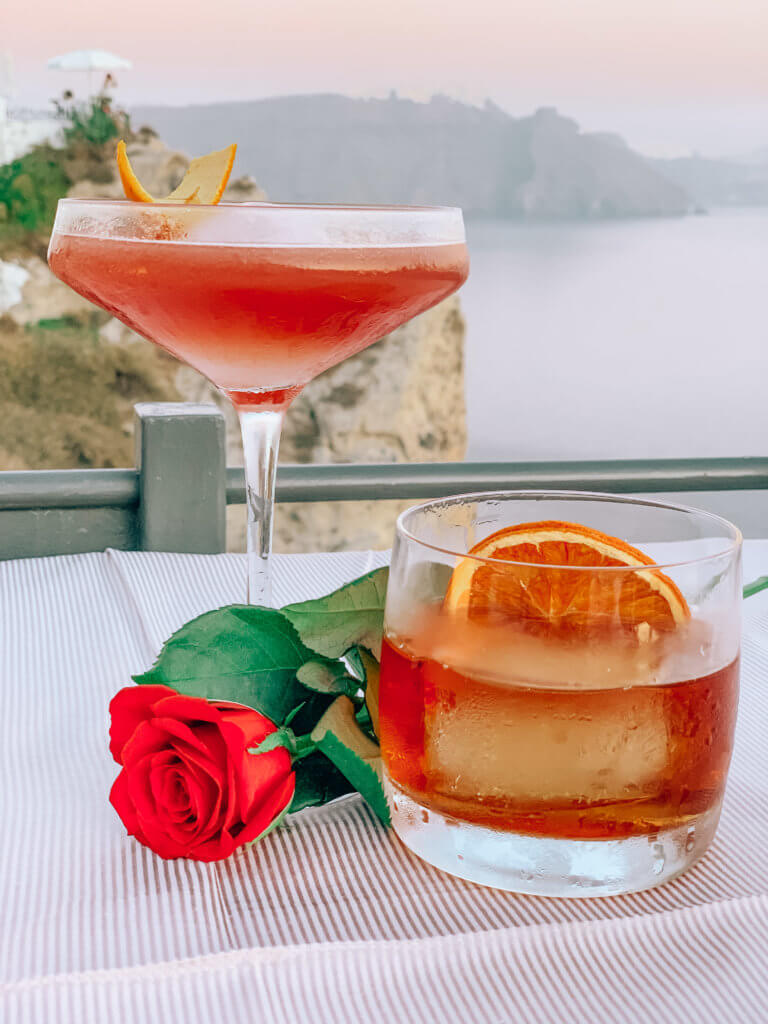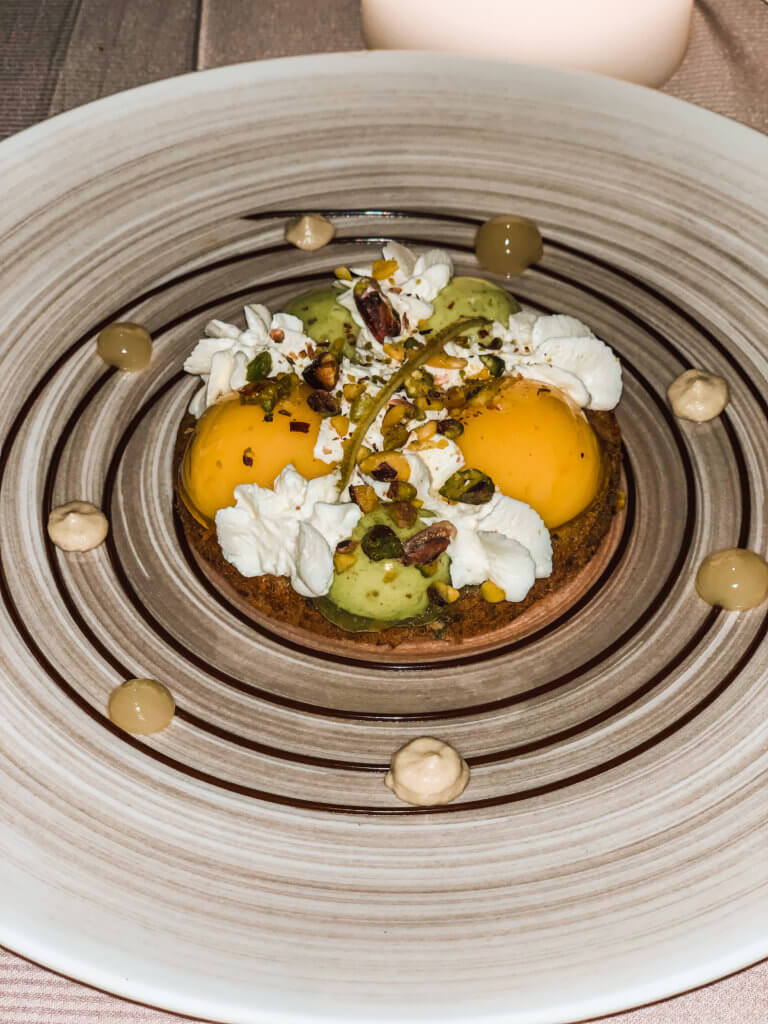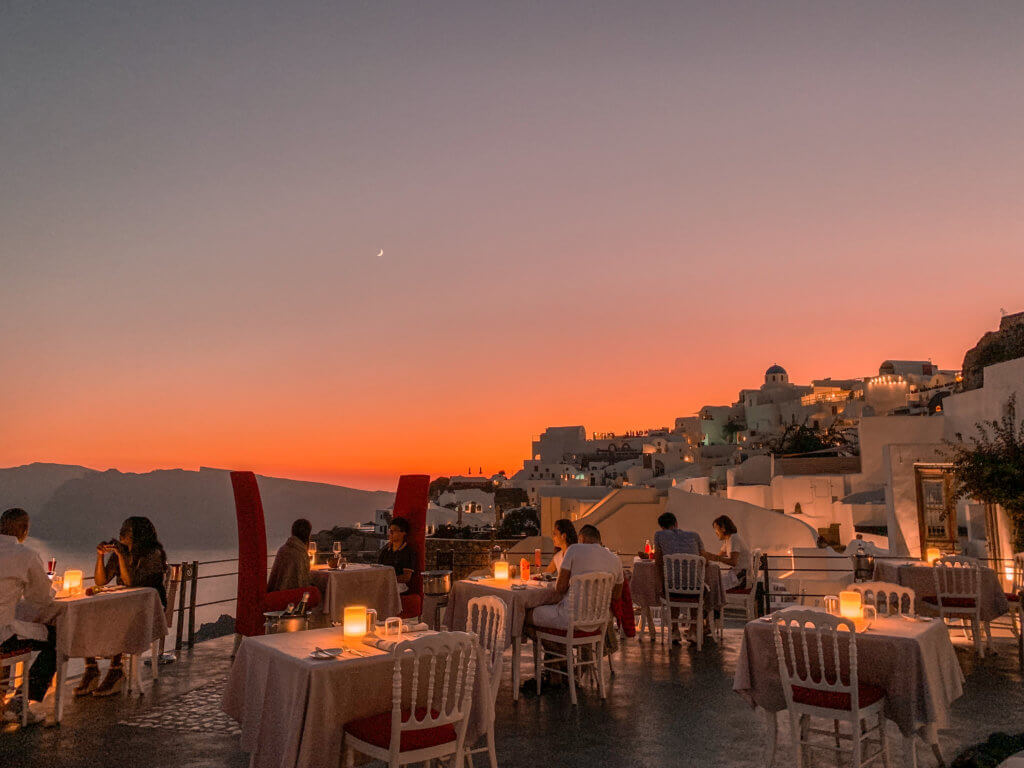 I hope you enjoyed my list of the Top Best Restaurants in Santorini. Save this Post to your Pin Boards for future references. Bon Appetit!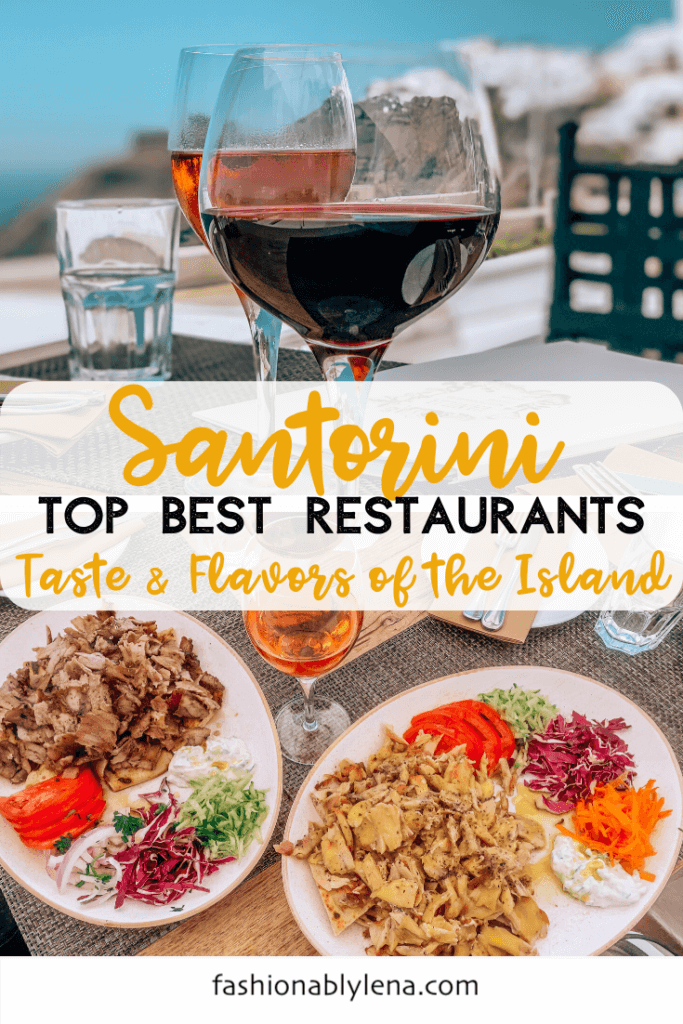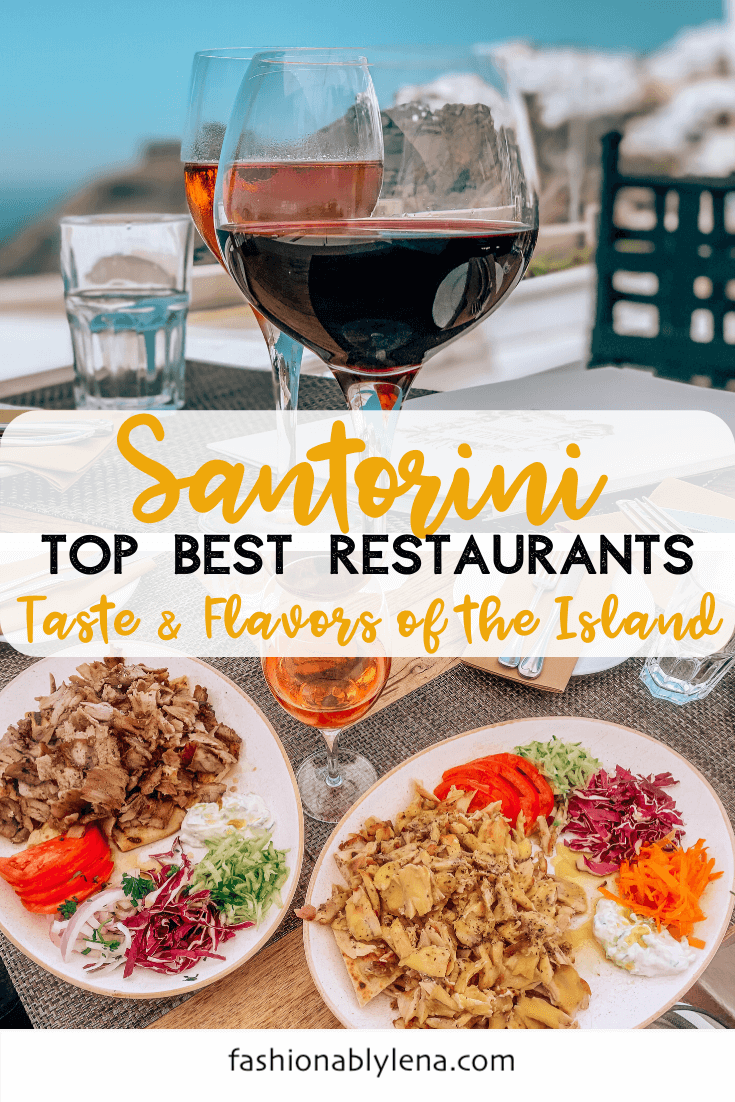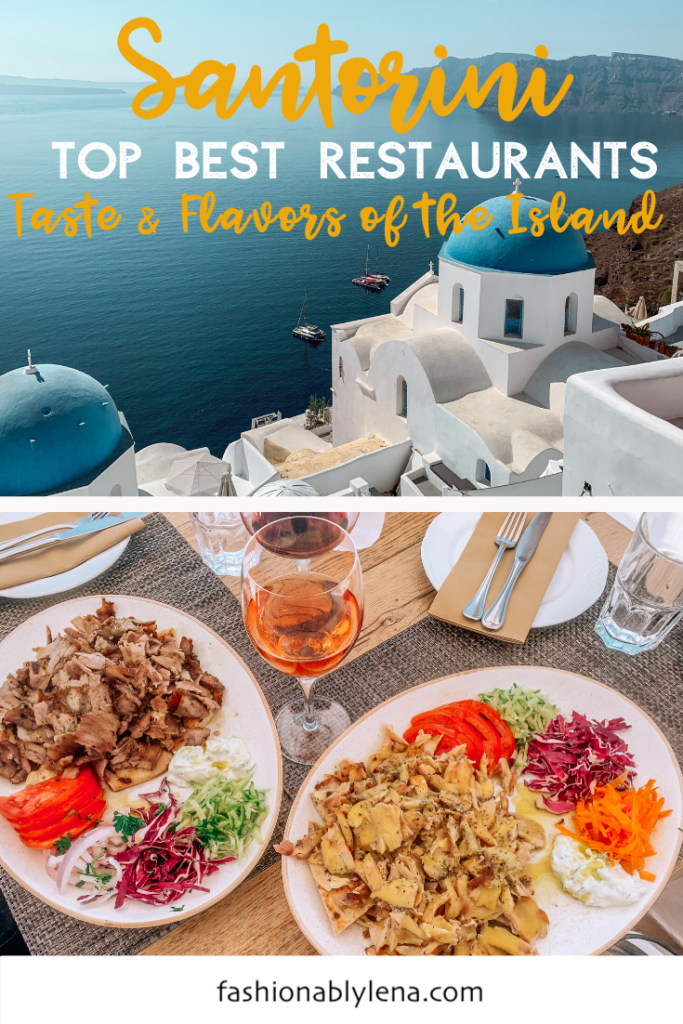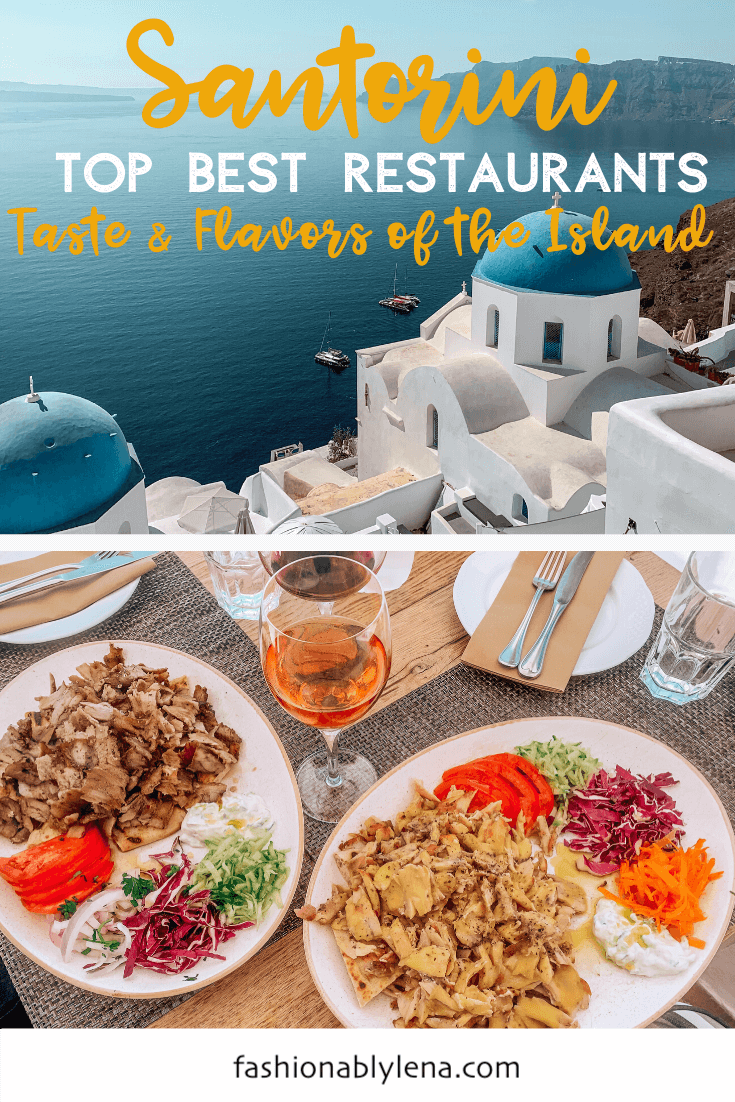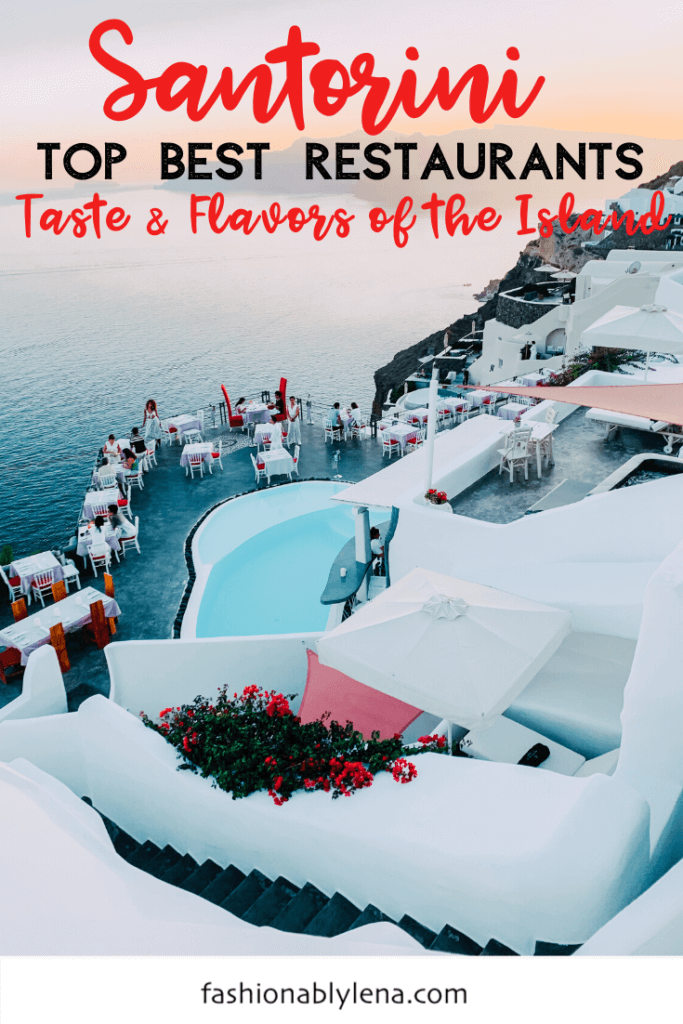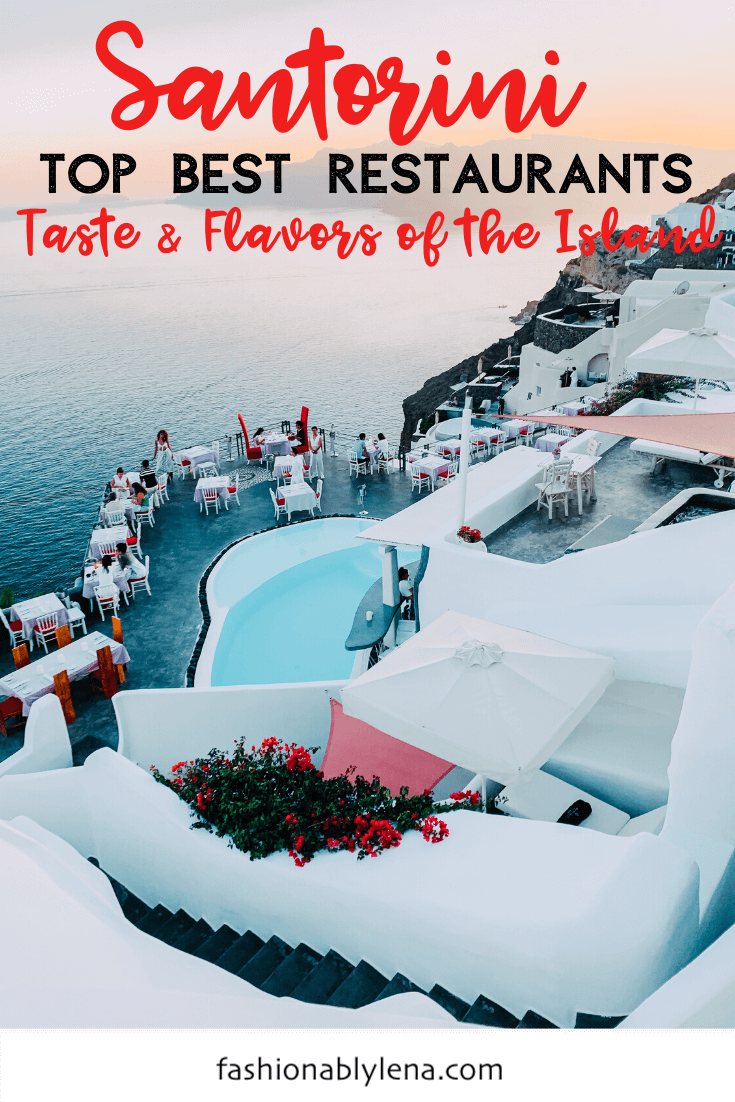 Latest Posts
Shop My Instagram Looks