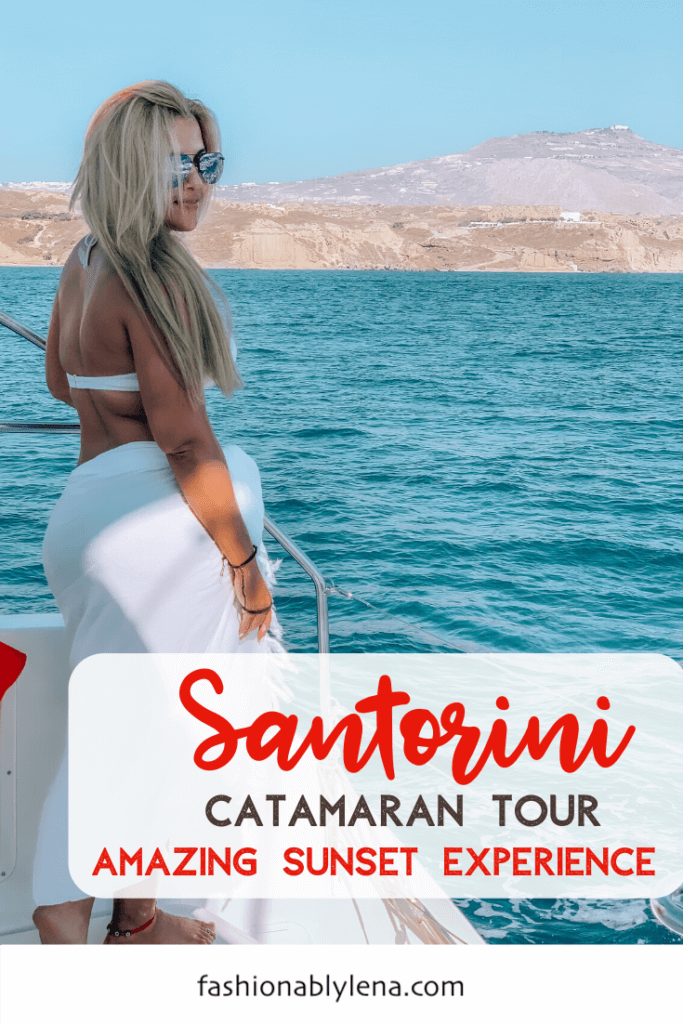 On our trip to Santorini, my husband and I decided to do something different and experience the Santorini highlights from another perspective. Being ocean lovers made this task more comfortable when we decided to get a semi-private Catamaran Tour with Sunset Oia Sailing Cruises.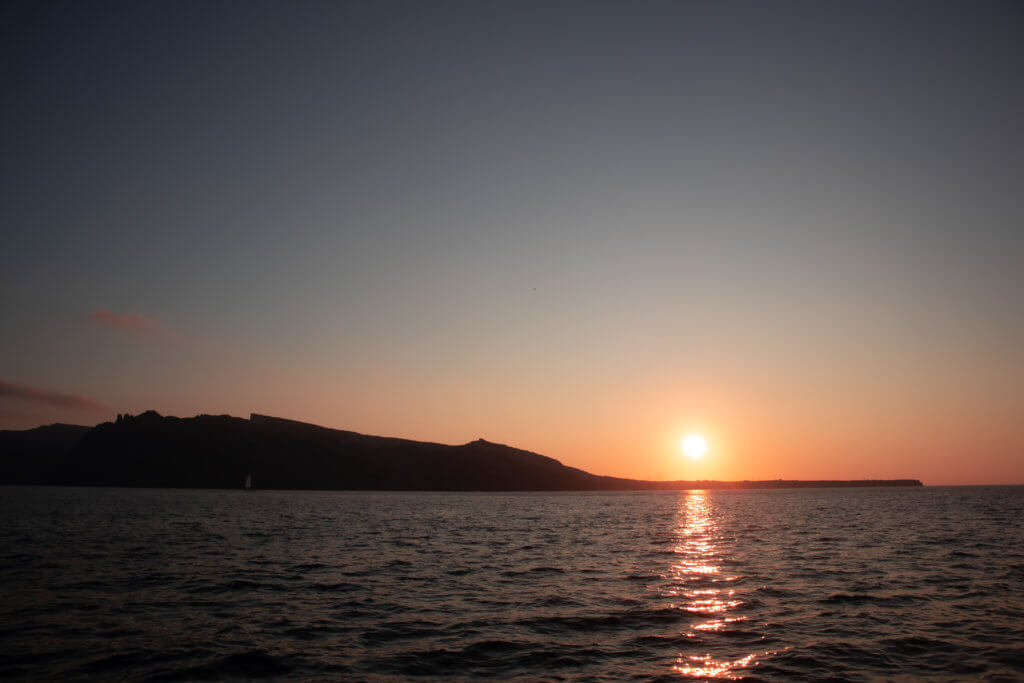 Tours can be in the morning or sunset, but I am a sunset lover, so we decided to go for the afternoon tour.
Please note that this post contains affiliate links, and any sales made through these links will reward me a small commission at no extra cost for you. I only recommend products and services I have tried, and I love.
Pickup at your Hotel
Around 1:30 p.m., a van picked us up from Da Vinci Restaurant in Firostefani, which was the closest pickup point to our hotel (two blocks away). Here you will find amazing deals with Airbnb
Arrival at the Harbor
When we got to the harbor, we checked in with a staff member who wrote down our names and told us to wait to be called. In the meantime, we got some time to explore the shops and got ourselves some ice cream.After a couple of minutes, we were called and got our vessel assigned. As I told you before, our cruise was semi-private, so there was a total of eight couples.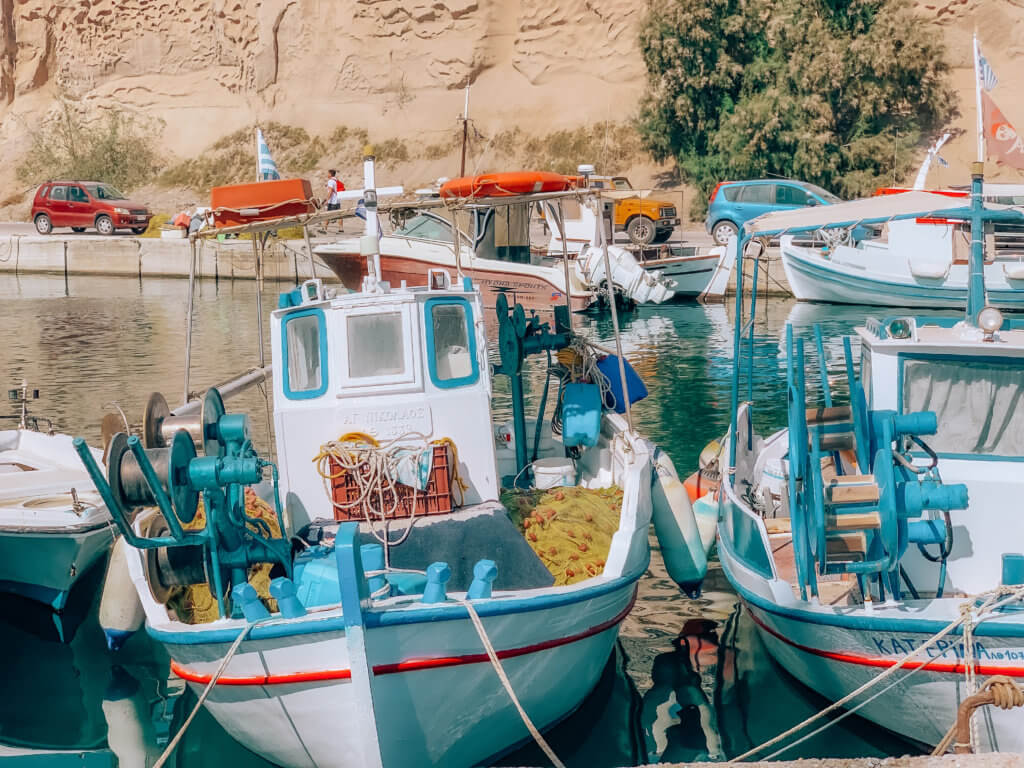 Greetings and Instructions from the Crew Members
At our arrival to the Catamaran, the crew members introduced themselves and gave us a very detailed description of how our day would be so we would know what we will see, do, and enjoy.The staff in charge of the food will ask your meal preferences. The choices were pork, chicken, and shrimp. Vegetarian options were also available.The open bar included wine, beer, and non-alcoholic drinks.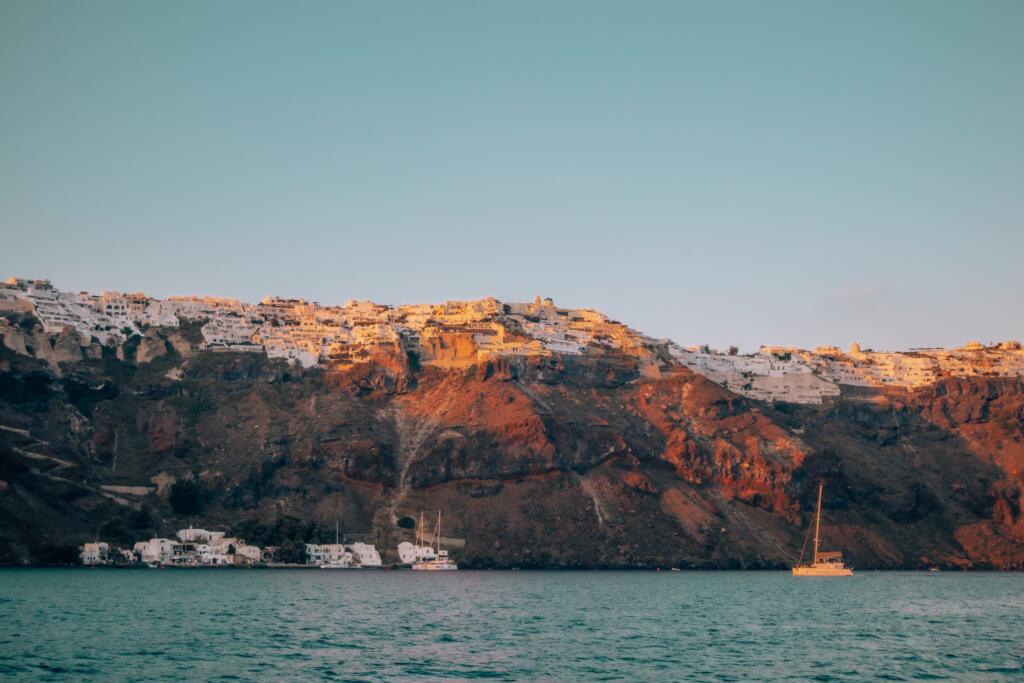 Perissa Black Beach
Visiting Perissa Black Sand Beach is a great way to start the cruise. You can choose swimming in the crystal clear waters or just chilling on board while enjoying your cocktail or wine.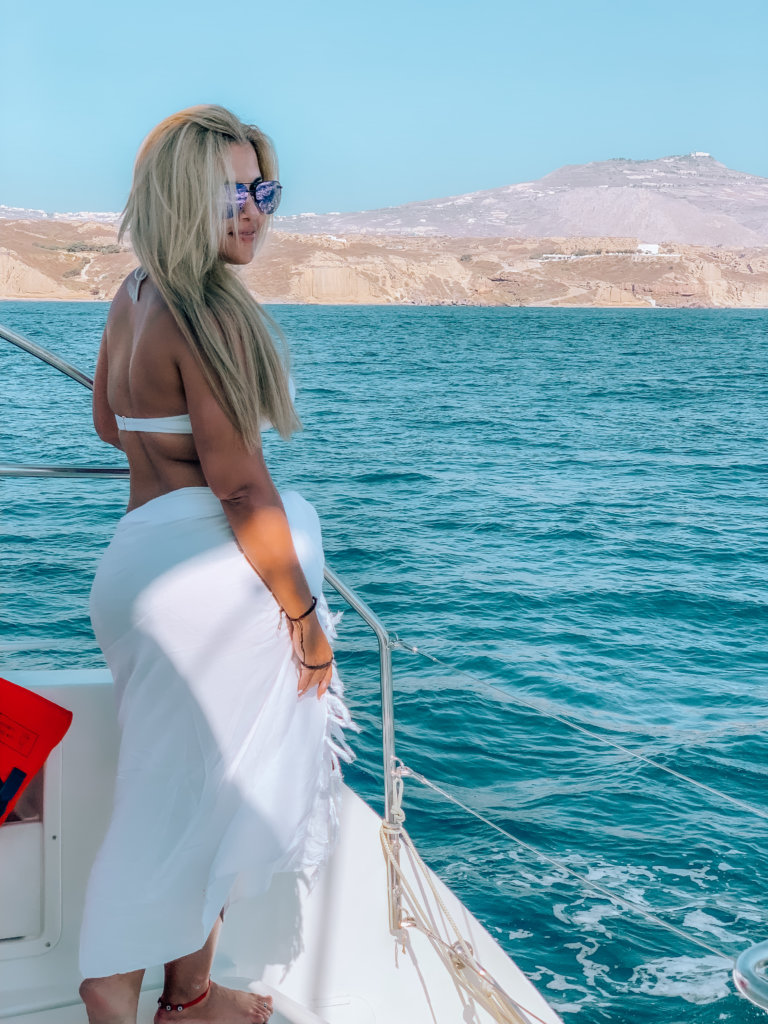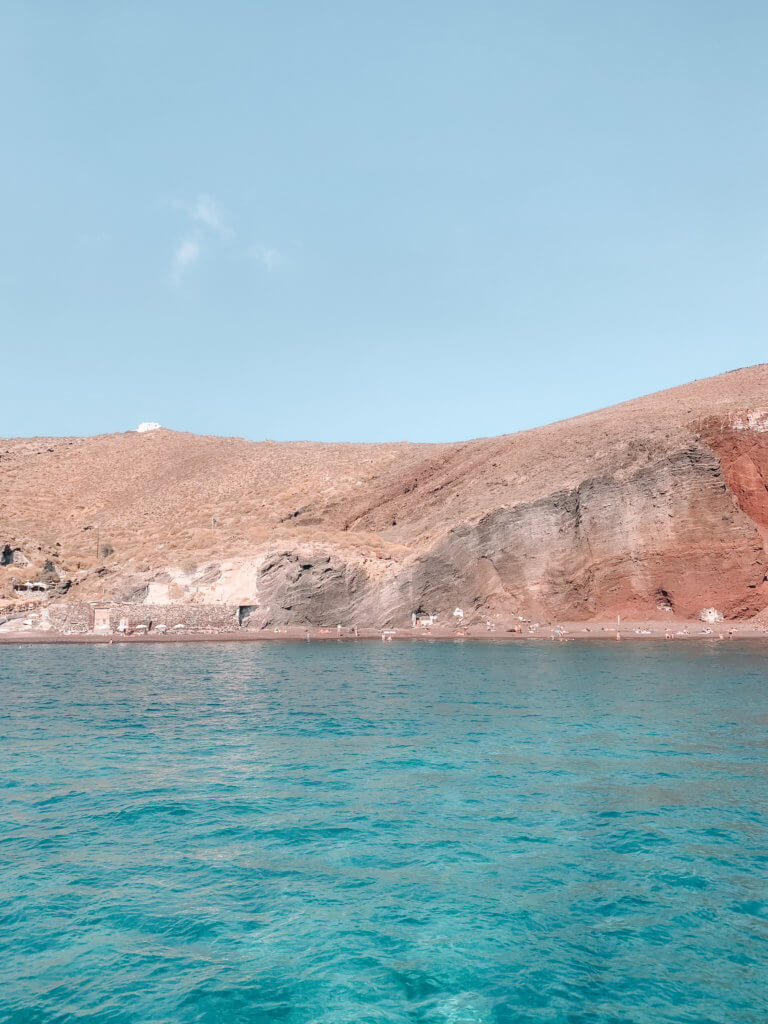 Related Posts
Santorini Top Amazing Experiences you shouldnt miss
20 Photos to Inspire you to include Santorini in your Bucket List
Best Restaurant in Oia Santorini | Amazing Experience in Lauda

Red Beach
It's time for snorkeling and admiring the views of the beautiful Red Cliffs at Red Beach. The snorkeling gear is available at the boat, but you can bring your own if you prefer. While you are exploring your time under the sea, the delicious smell of the food will make you get out of the water with no doubt.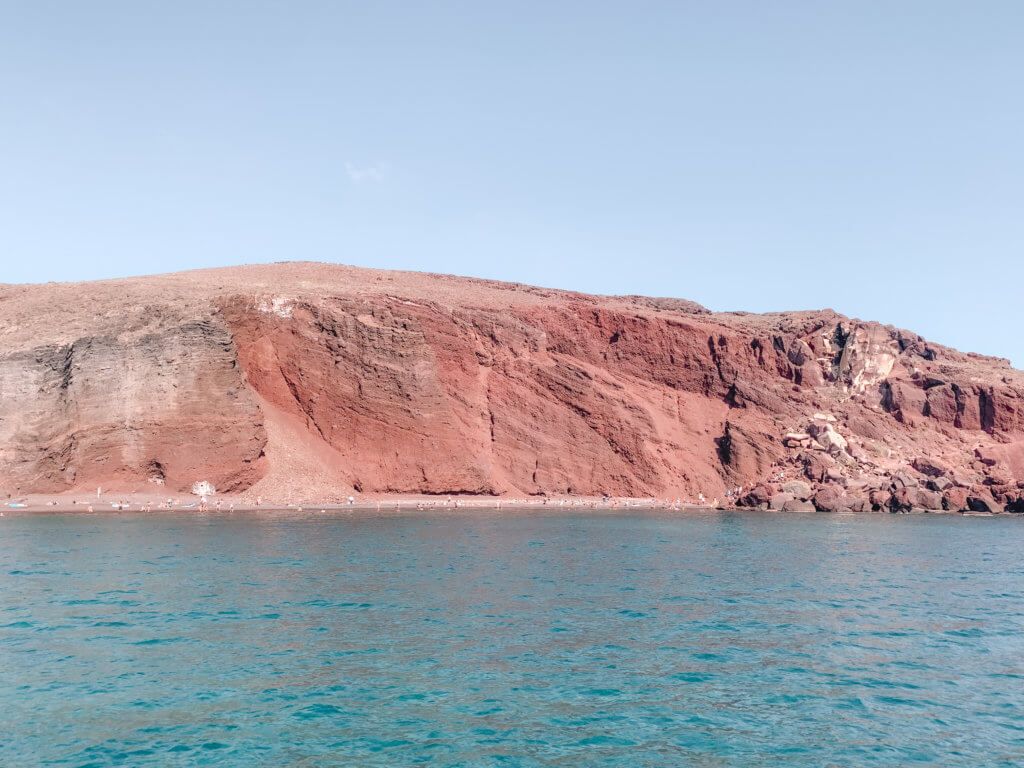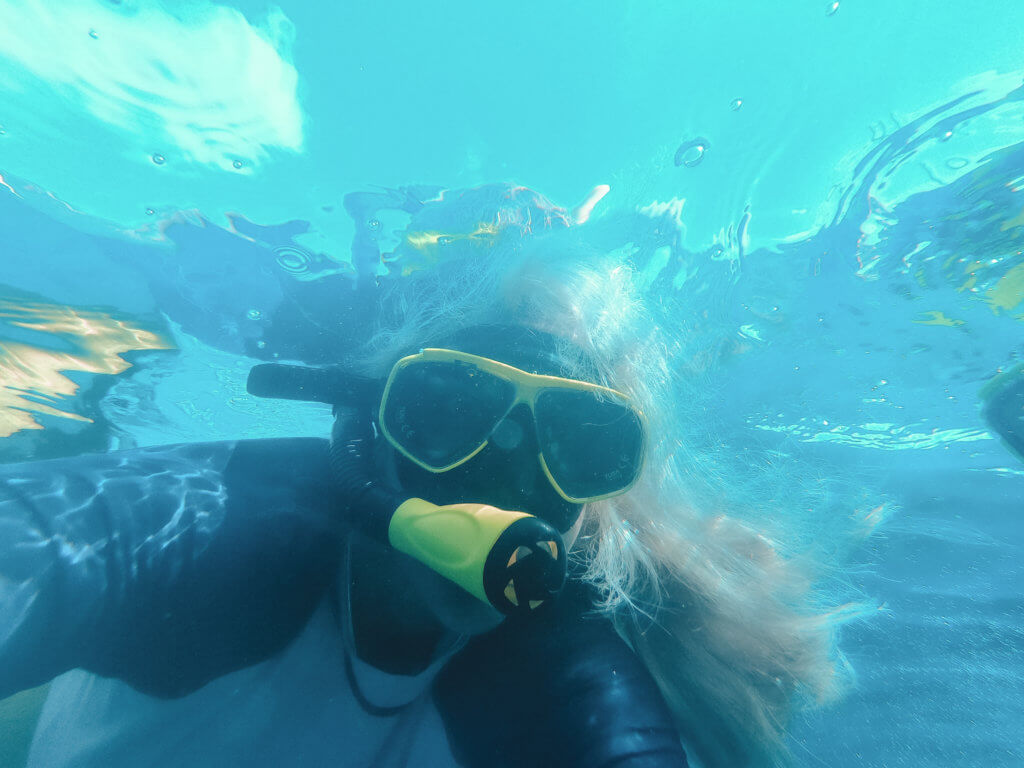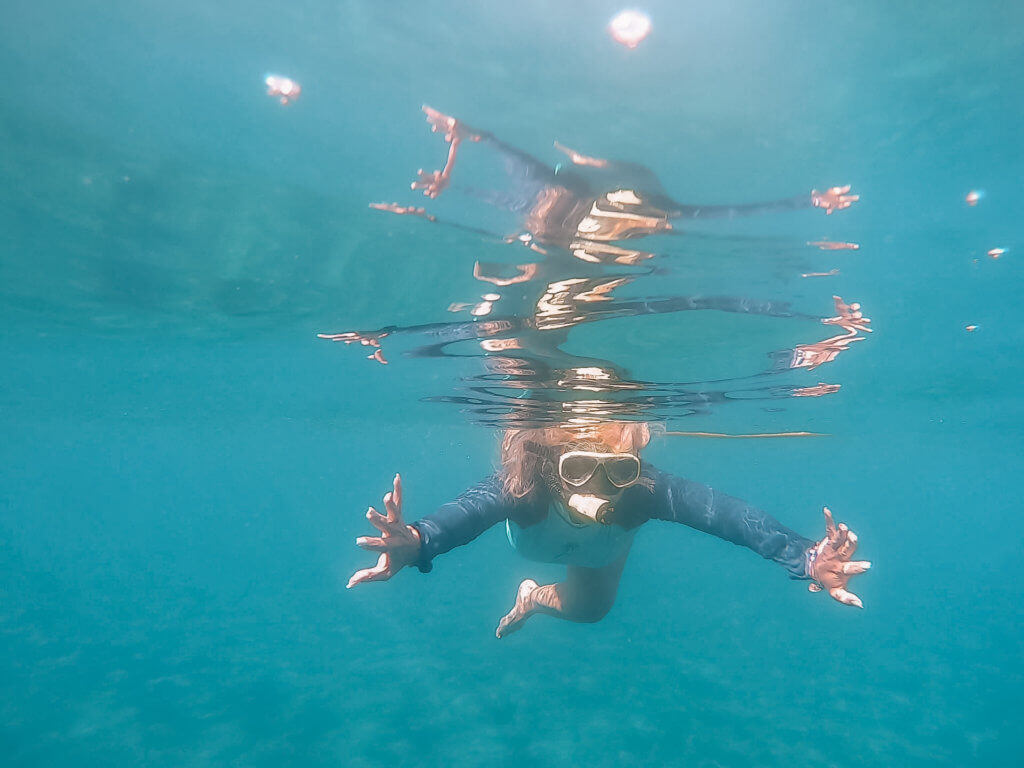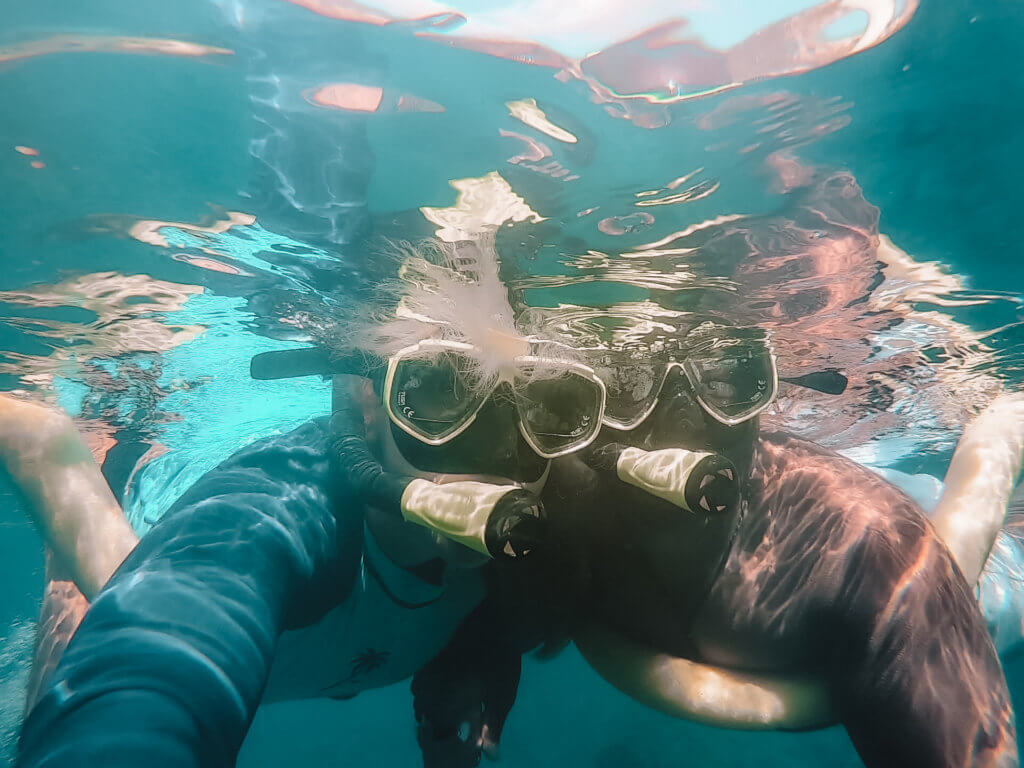 Dinner from Scratch
The staff prepared such an incredible feast for all the guests. Pasta with vegetables, Greek salad, potato salad, dolmathakia (grape leaves stuff with rice), tzatziki (creamy Greek yogurt sauce with cucumbers and fresh garlic), pita bread, spicy shrimp, grilled chicken, and pork were our delicious meal. All this food was freshly prepared.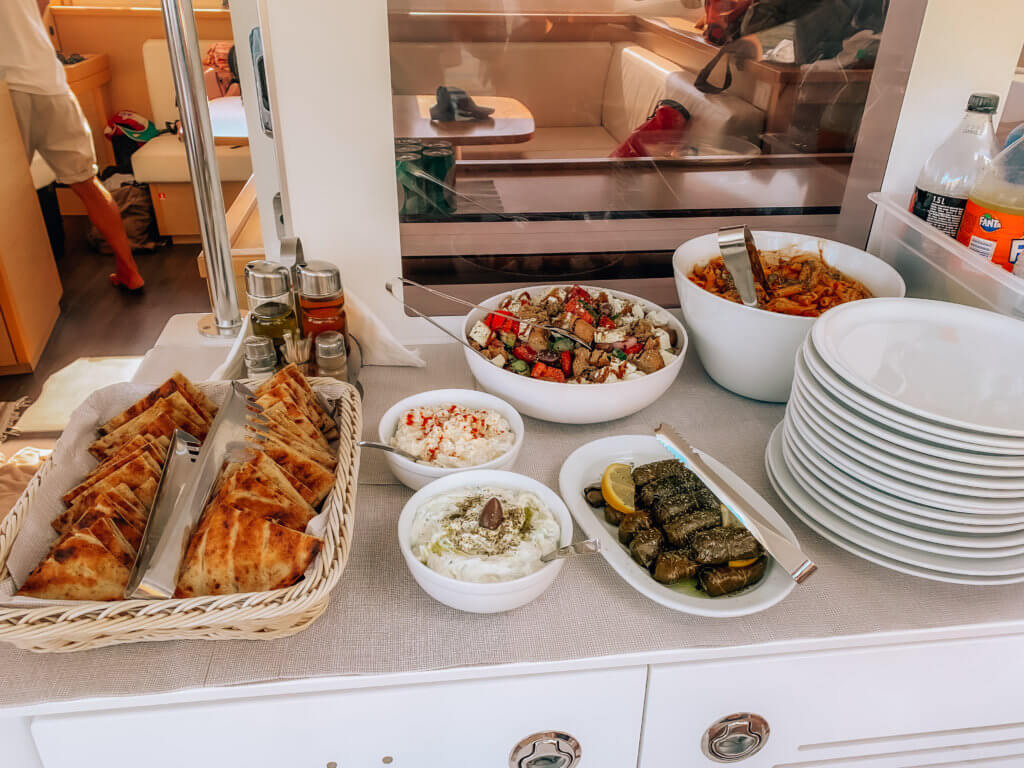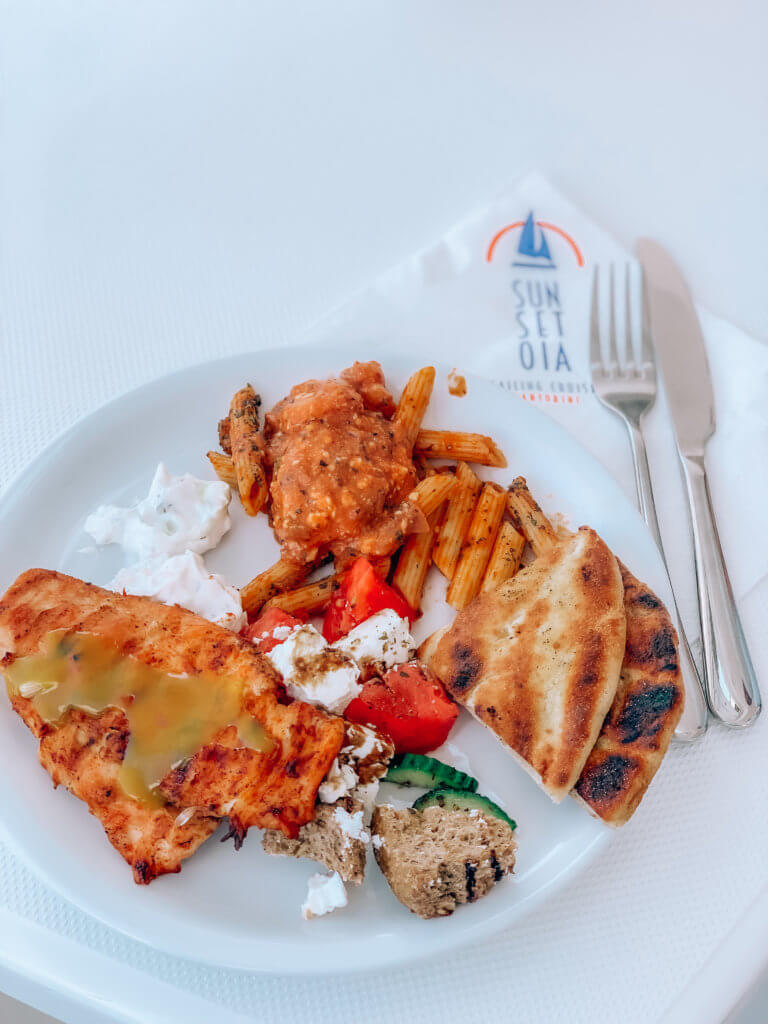 White Beach
Right after Red Beach, we headed to White Beach, which looks incredibly different in contrast to the Red landscape we encountered on the neighboring beaches.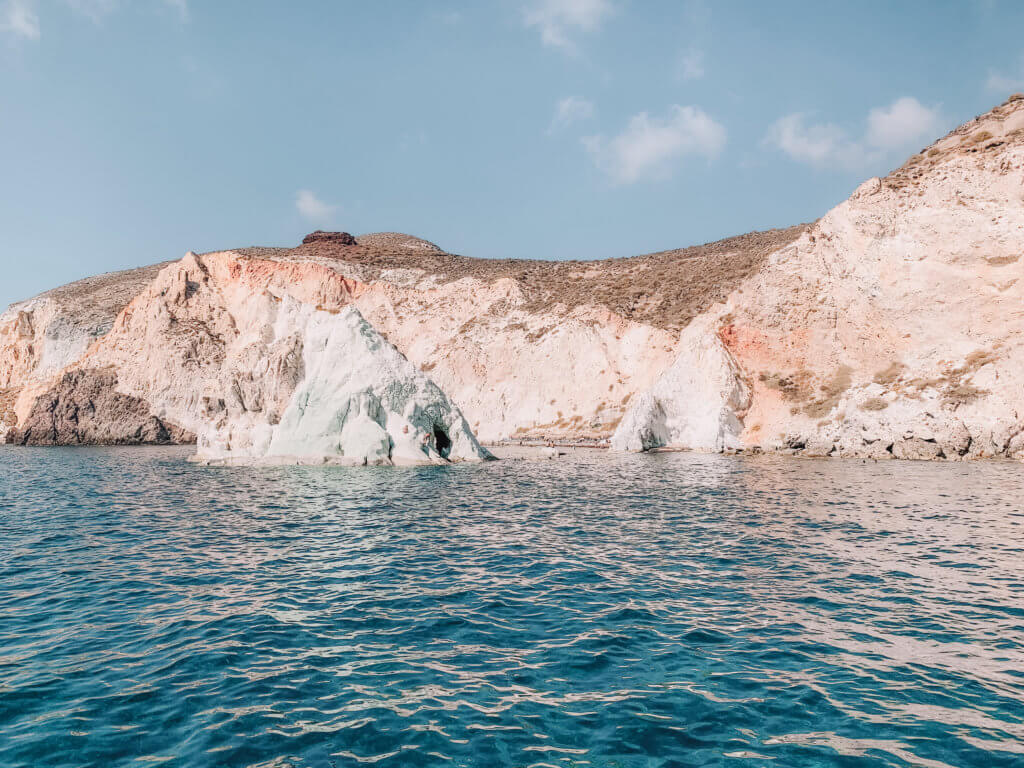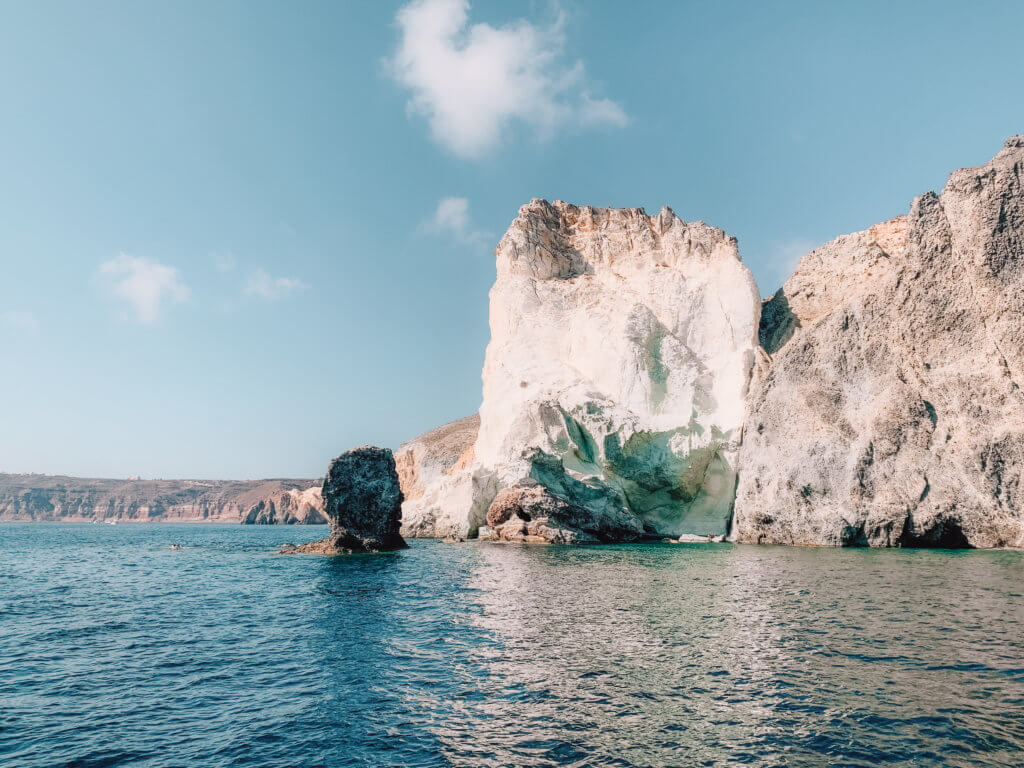 The Old Light House & Indian Rock Sightseeing
This lighthouse is located in Akrotiri and is considered one of the best and most beautiful lighthouses in the Cyclades.Indian Rock, which was shaped by the power of the sea, resembles an Indian man when viewed from the right angle. A wonder of nature that is simply photo-worthy.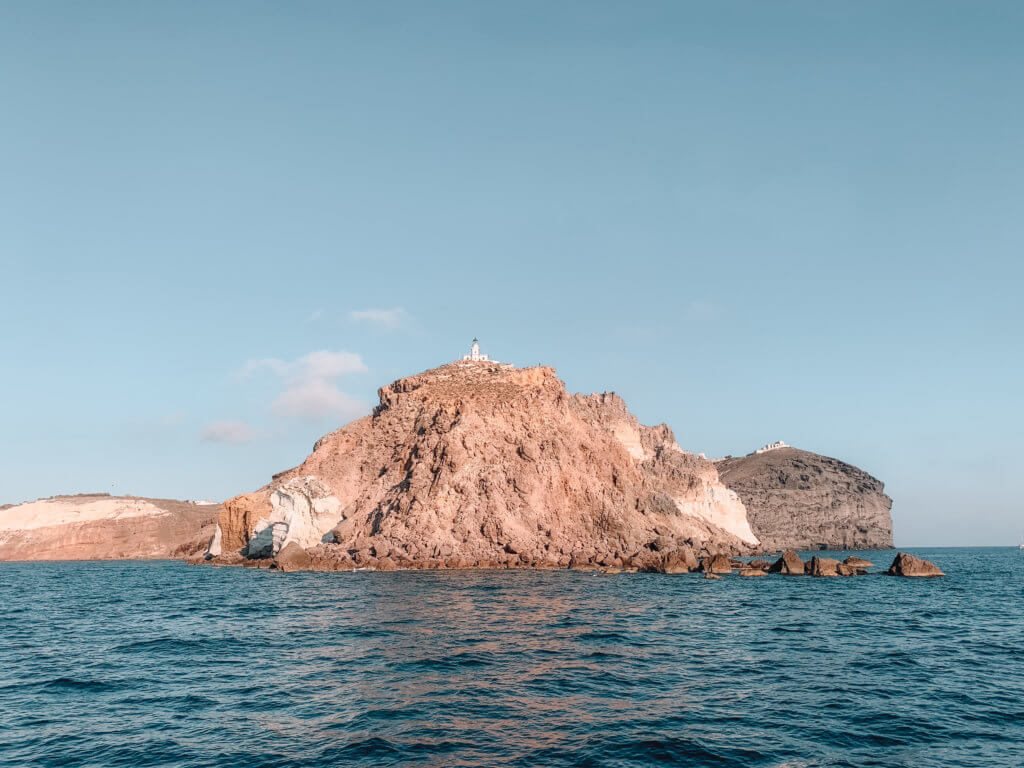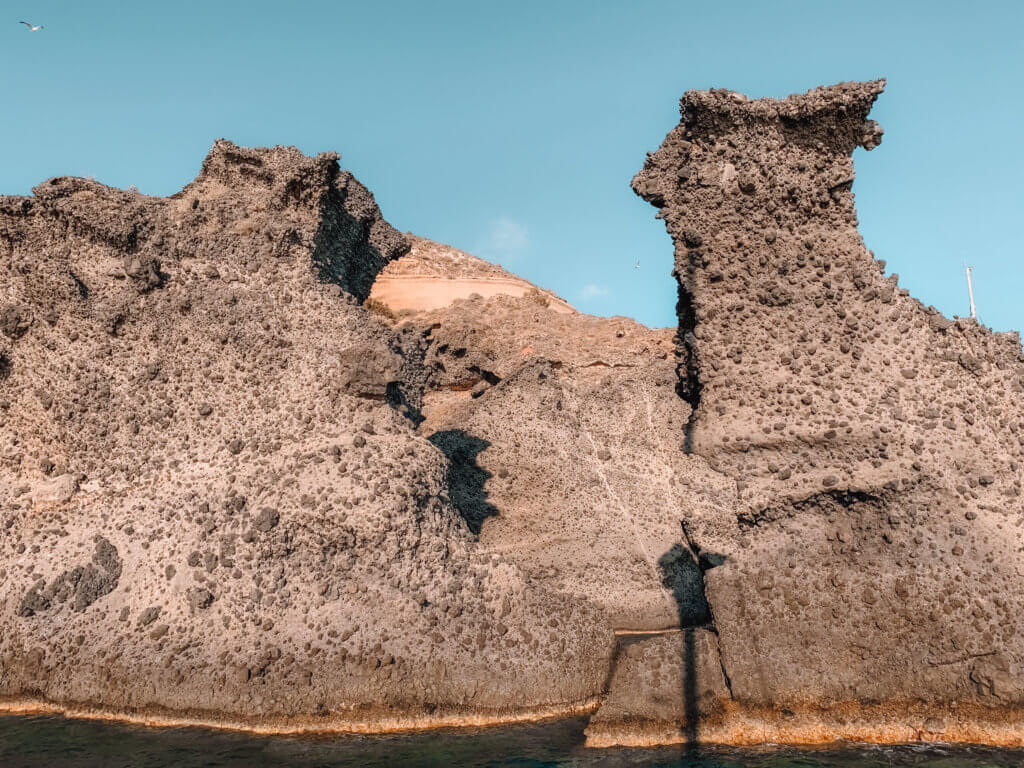 Hot Springs
With a unique smell and greenish color, the hot springs are an excellent opportunity for people who suffer from skin conditions, joint problems, and other health problems. If you want to experience the therapeutic healing power of the Hot Springs, you will really enjoy this stop.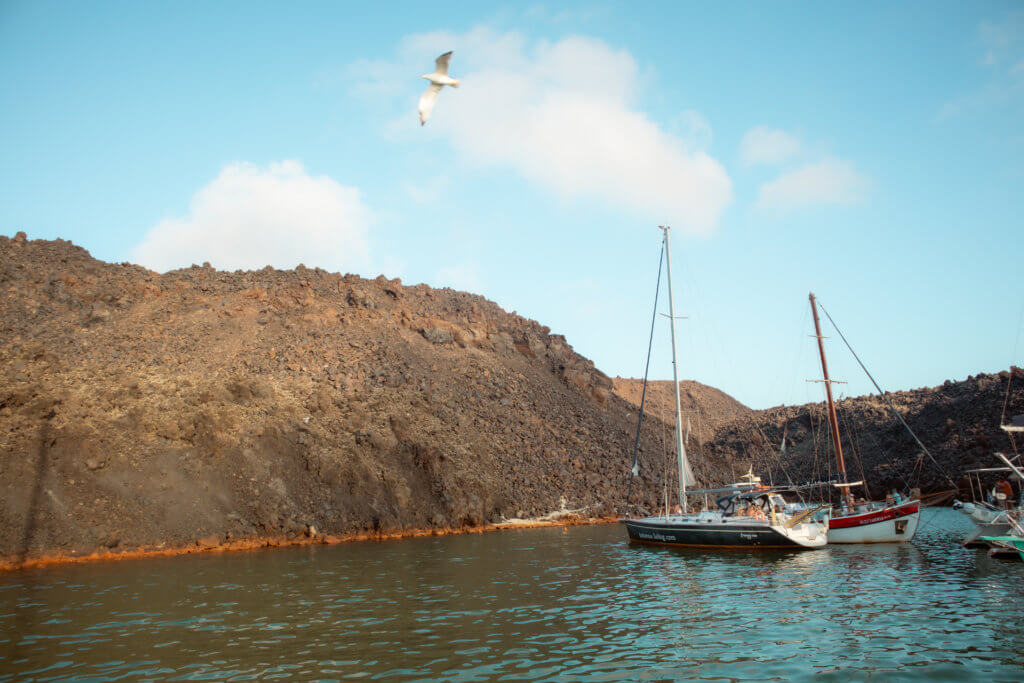 Tip: Do not wear white bathing suits or any type of jewelry, because the sulfur can cause irreversible damage.
Sunset View With Champagne
The sunset was what everyone on board was waiting for. I call myself a sunset lover, and I have had the opportunity to see many beautiful ones in my years traveling.I'm going to be honest with you, this is not just a regular sunset; it is THE SUNSET. Seeing all these brilliant reds, oranges and yellows right in front of you while the sun dips into the water is a spectacular and memorable experience.What can be better than a magnificent sunset on board of a catamaran? A sunset with champagne! This was, for sure, the best way to end our incredible day.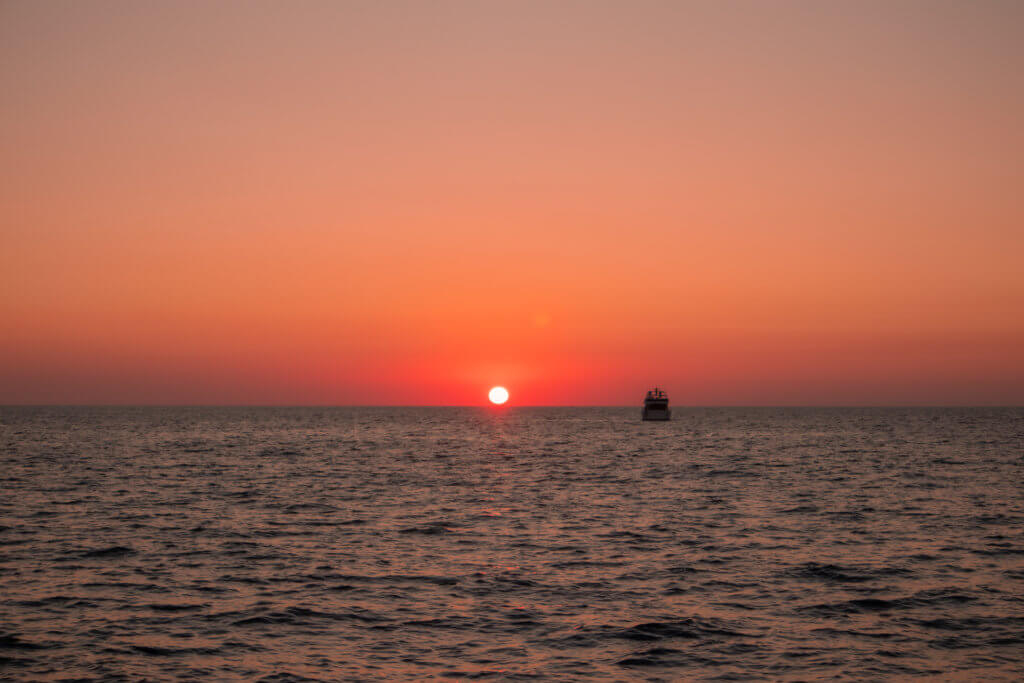 Arrival at Ammoudi Harbor
Ammoudi Bay is well-known as one of the best locations for viewing the sunset. Amoudi Bay is also known for the 200 steps (too many, in my opinion) leading from the Bay to the town of Oia.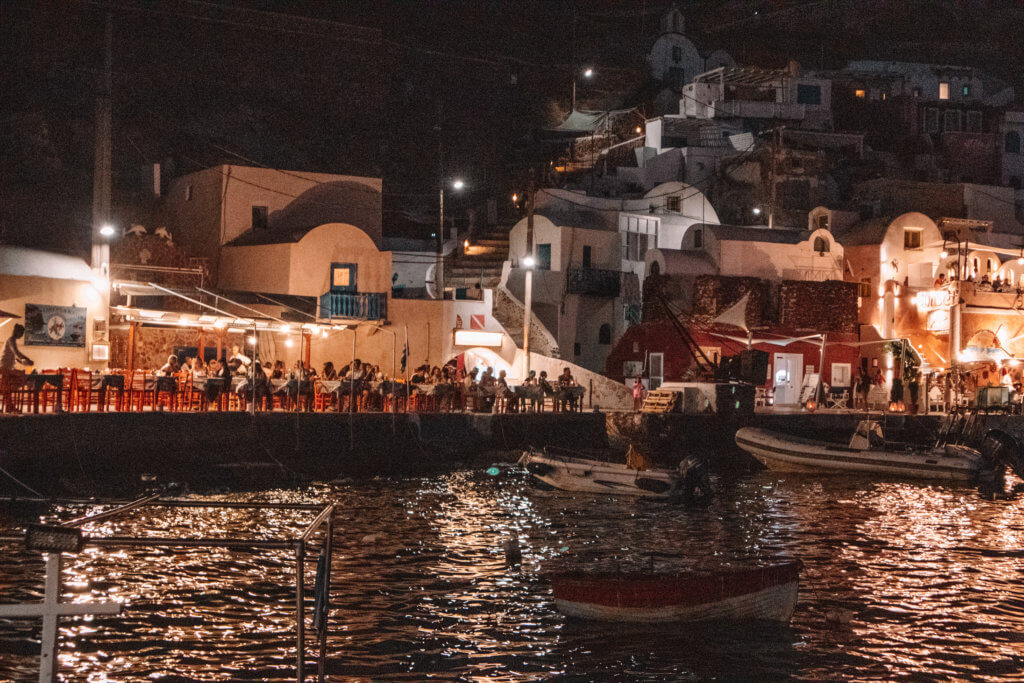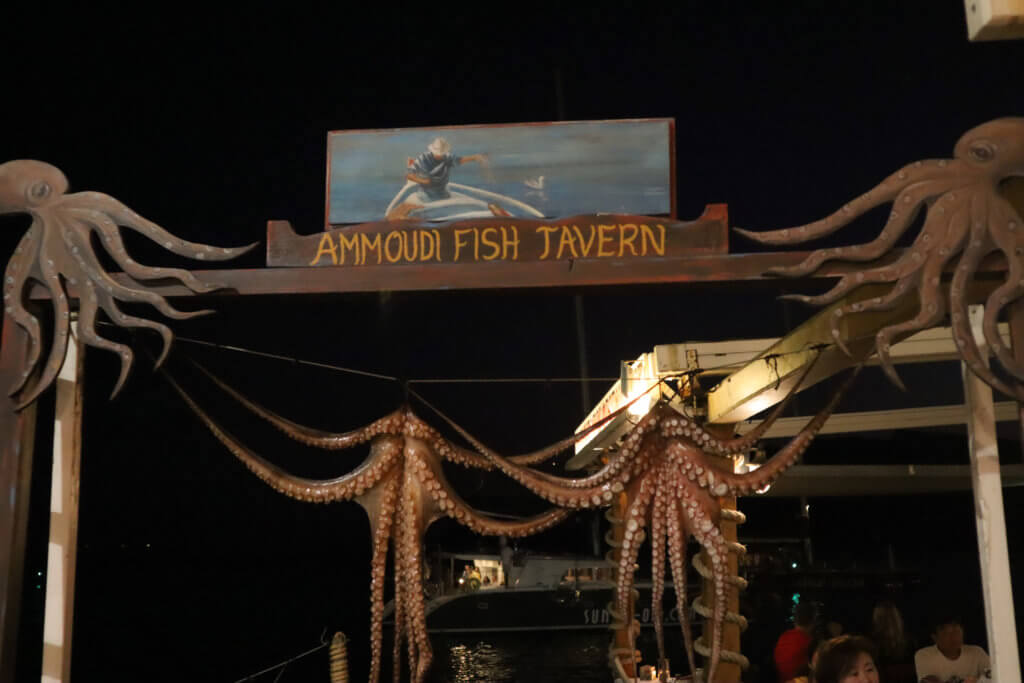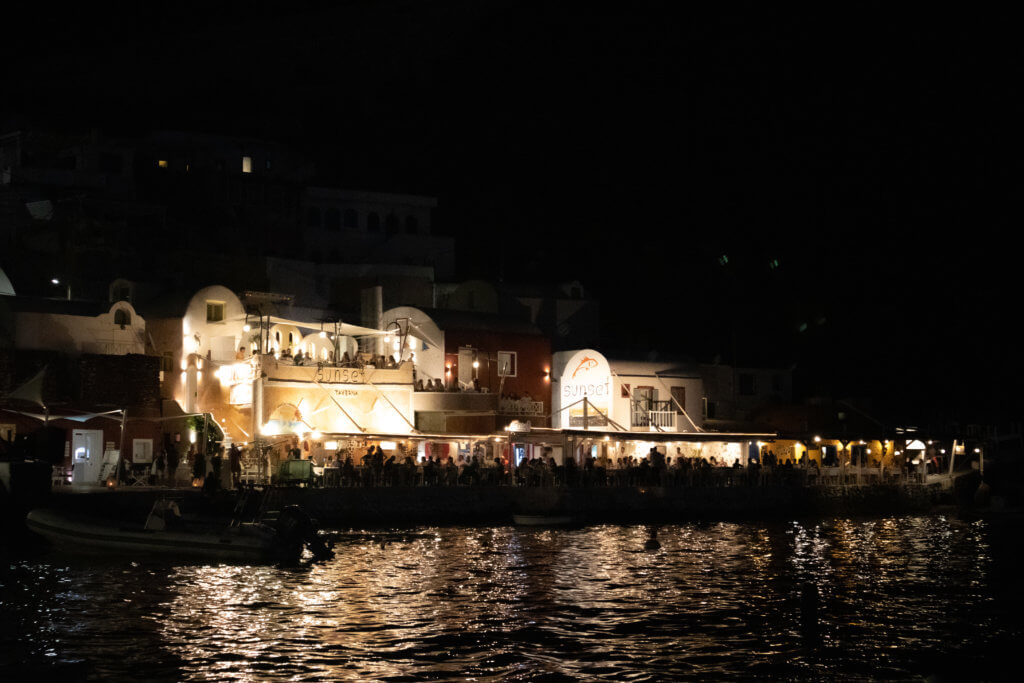 Drop-off at the Hotel
The van picked us up at Ammoudi Bay and took us back to the closest drop-off point to our hotel.We absolutely enjoyed this Santorini Catamaran Tour, and we will definitely recommend Sunset Oia Sailing Cruises. Everything was excellent, the staff was very professional, the accommodations were phenomenal, and the food was incredible. If you want to enjoy the highlights of Santorini from a different perspective and you don't have much time, you should take this catamaran tour and experience the best of Santorini with a fabulous ambiance.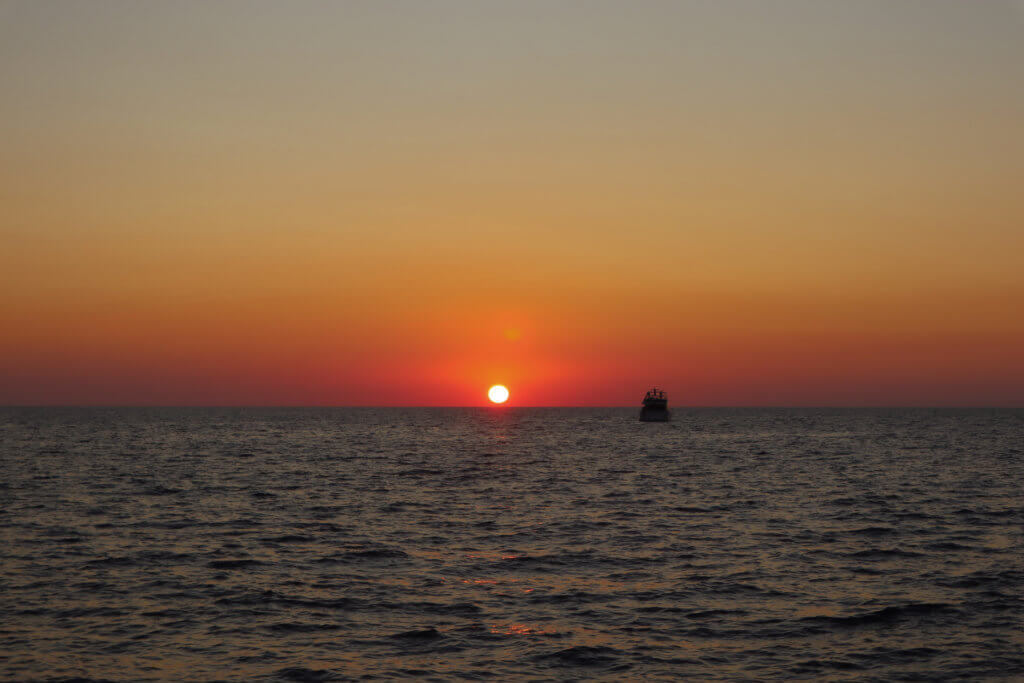 Thoughts and opinions expressed here are entirely my own.I hope you enjoyed my Santorini Catamaran Tour with Sunset Oia Cruises Post. Save it to your Pin Boards for future reference.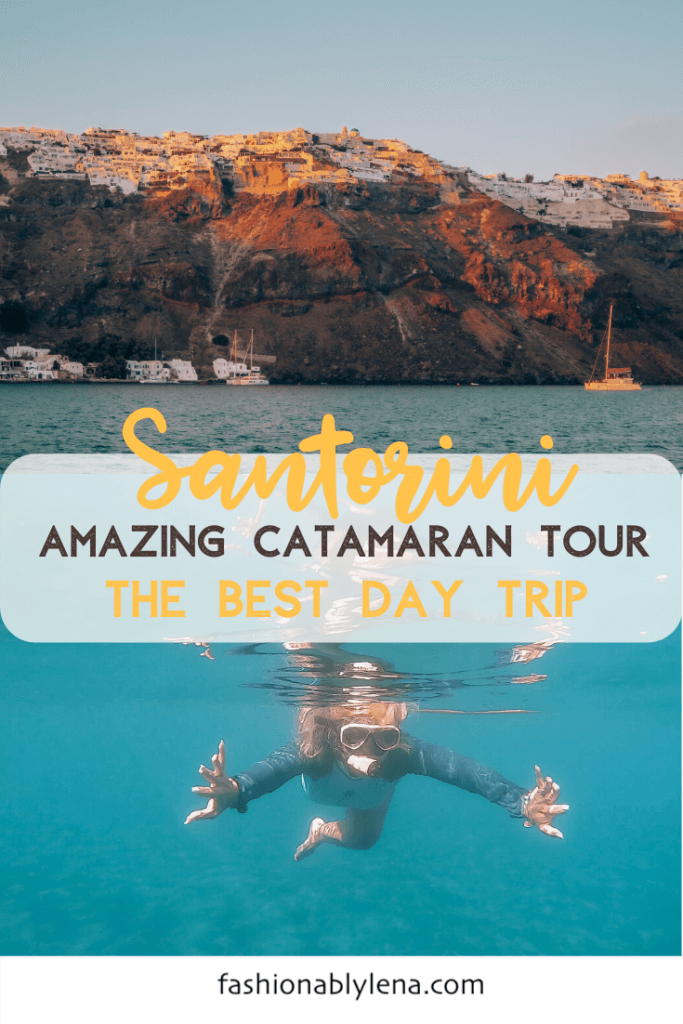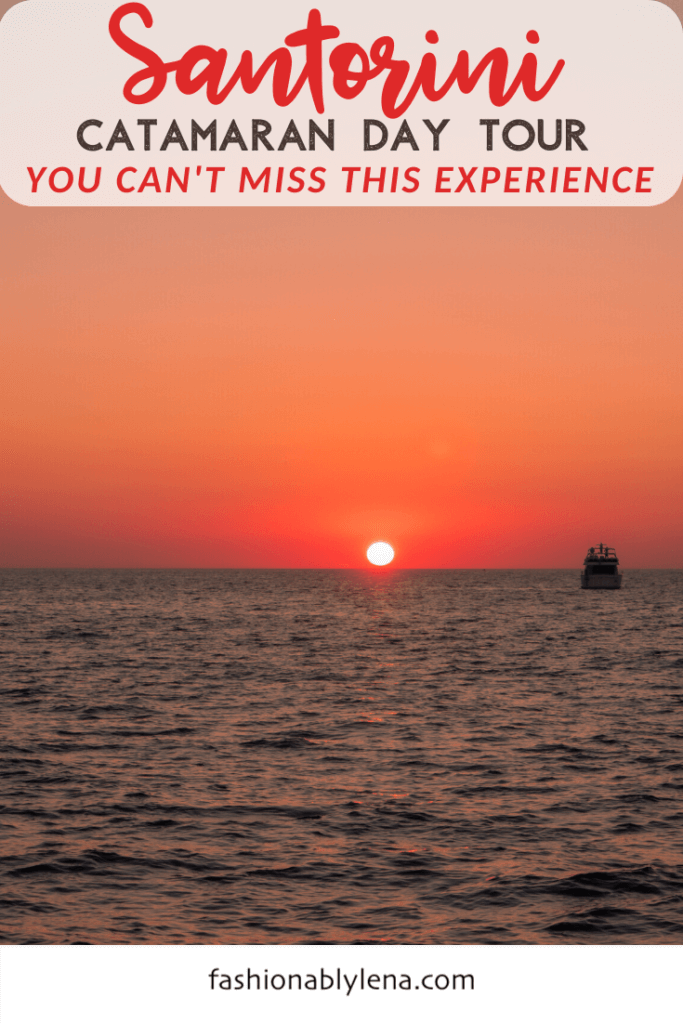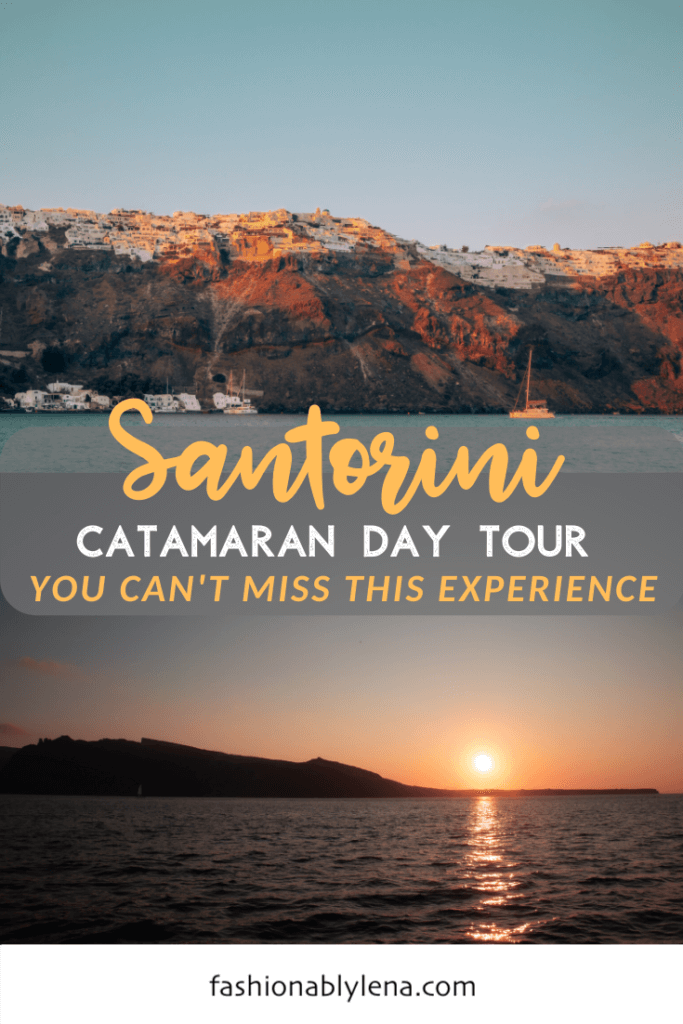 My Catamaran Tour Essentials
Shop My Instagram Looks
Latest Posts