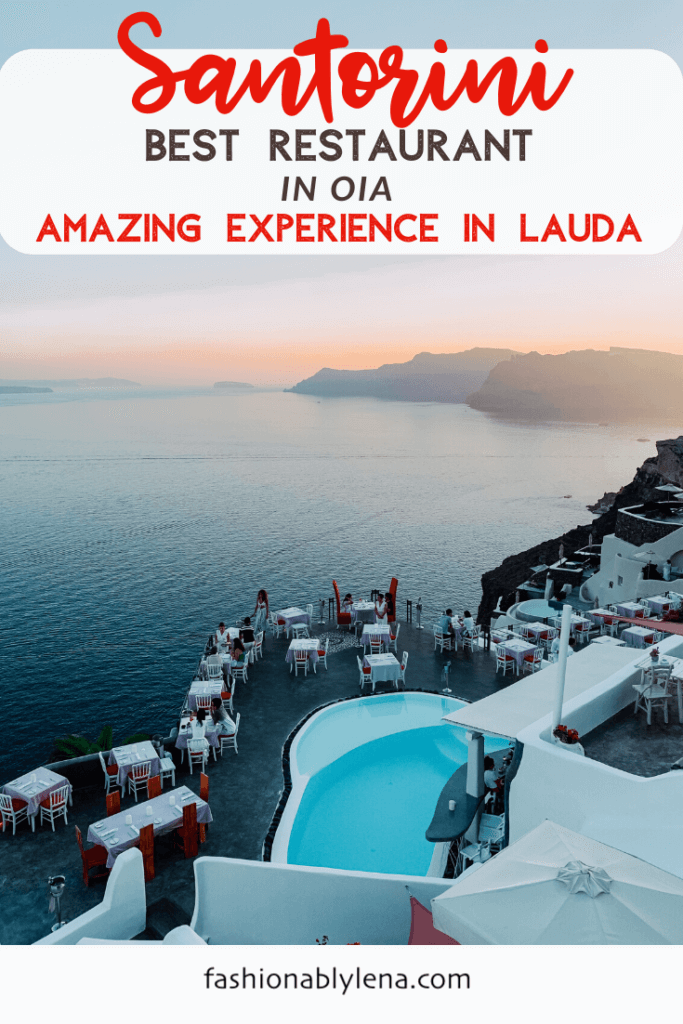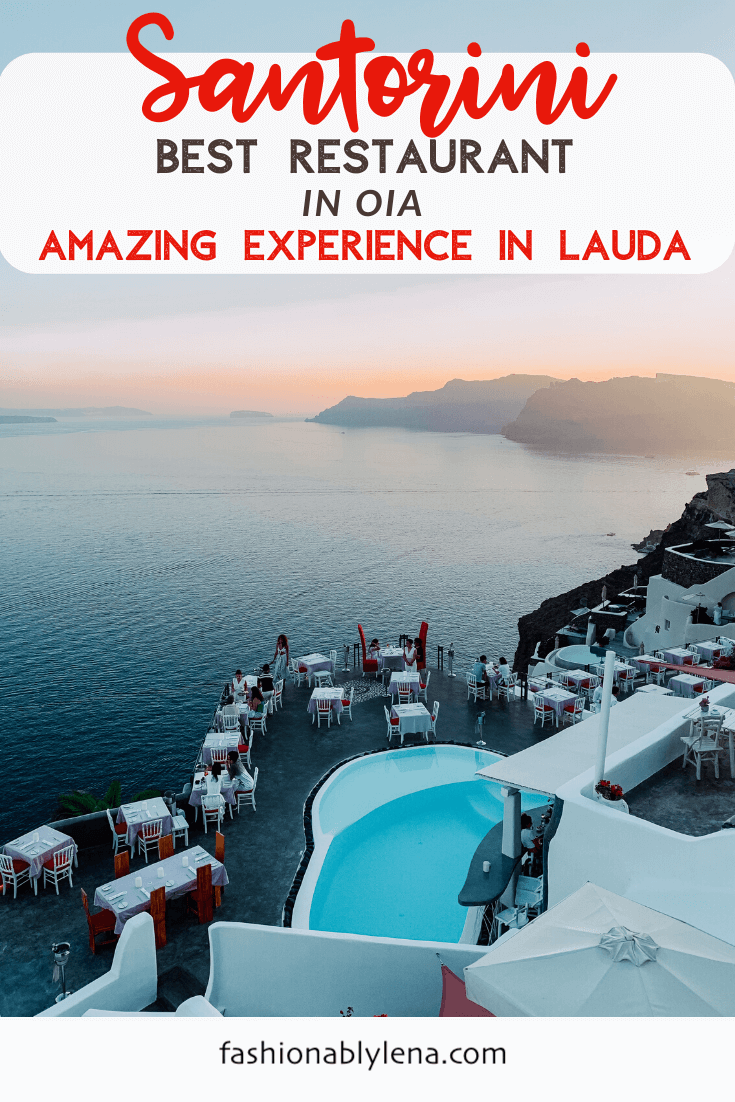 Lauda restaurant is located in Andronis Boutique Hotel in Oia. Surrounded by a breathtaking landscape and beautifully decorated, this restaurant is a heavenly place where you will get a five-star treatment, outstanding service, and delicious food. This being said I will share with you my amazing experience at Lauda Restaurant, one of the Best Restaurants in Oia Santorini.

[bdotcom_bm bannerid="2273″]
Please note that this post contains affiliate links, and any sales made through these links will reward me a small commission at no extra cost for you. I only recommend products and services I have tried, and I love.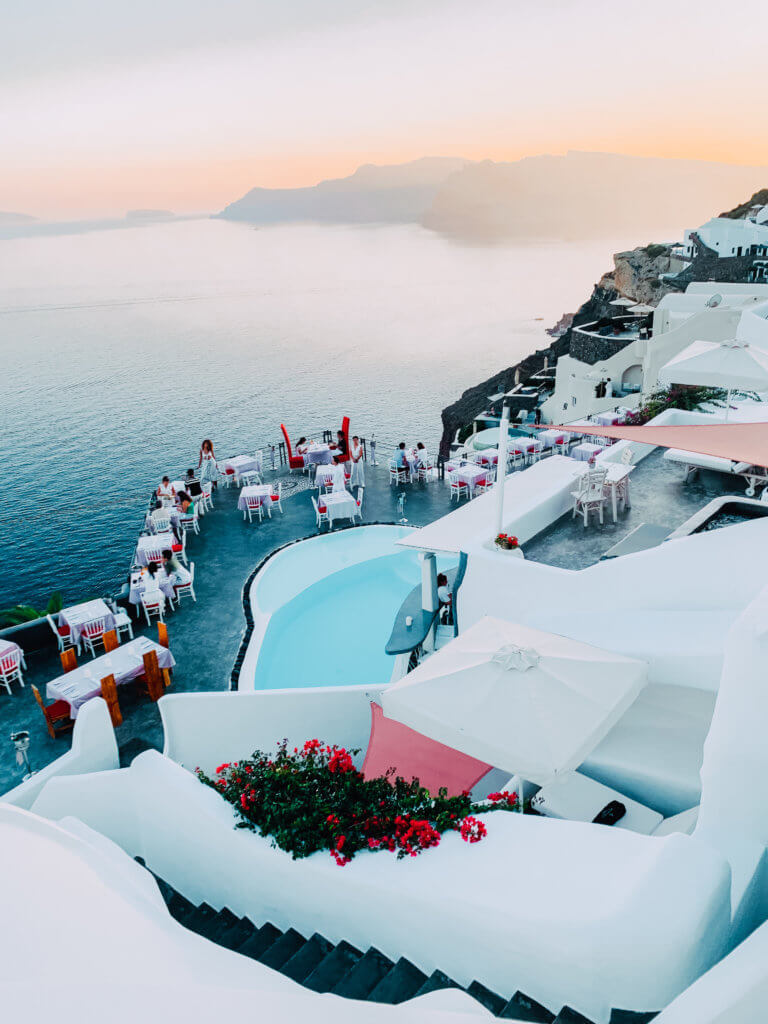 A Little Bit of History
Long before Santorini turned into one of the most popular destinations for millions of tourists, Oia was a small village. Lauda restaurant was built in 1976 and became Oia's first restaurant where locals would go to chat and enjoy a drink.
Tip: I recommend making reservations at Lauda a month in advance, and if you want to have the best experience, make it for the sunset time, you will love it.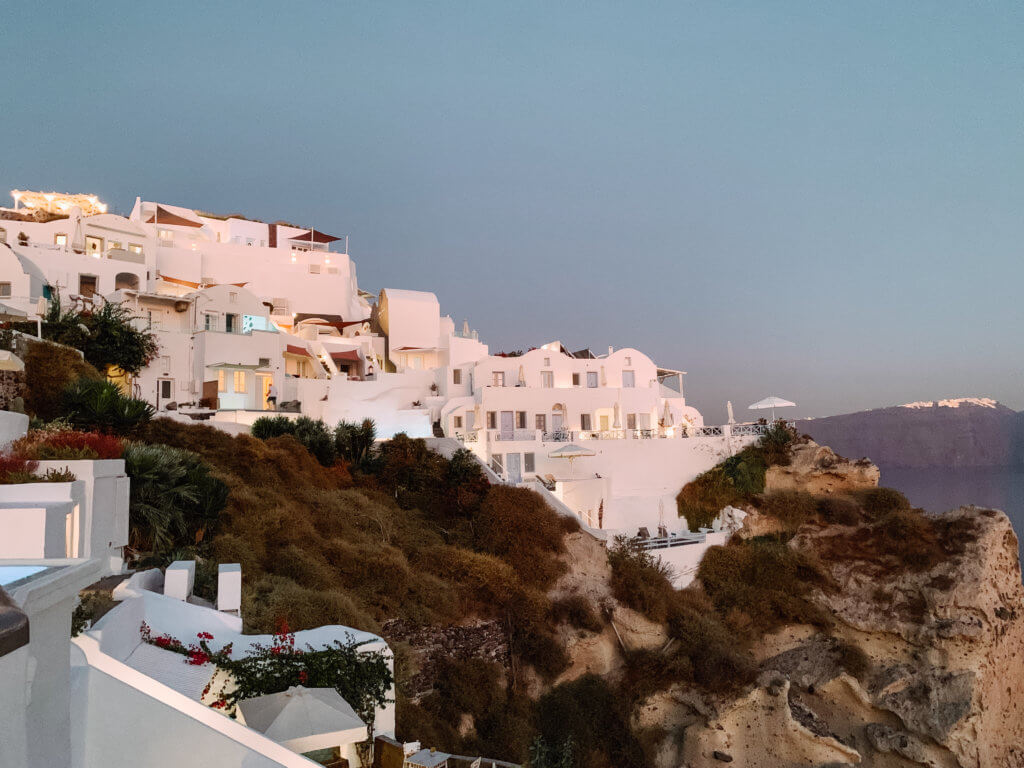 Related Posts
Santorini Top Amazing Experiences you shouldn't miss
20 Photos to Inspire you to include Santorini in your Bucket ListFrom the moment of your arrival at Lauda, you will be amazed by the gorgeous view of the ocean and the village of Oia. As soon as you get to your table, the manager will come and introduce himself, greeting you with a warm welcome making you feel at home.The restaurant offers a wide variety of alcoholic drinks and handcrafted cocktails that serve as a perfect complement to the gastronomic experience you are about to have. My favorites were the "Santopolitan" and the "Cotton Candy Champagne," which were both out of this world.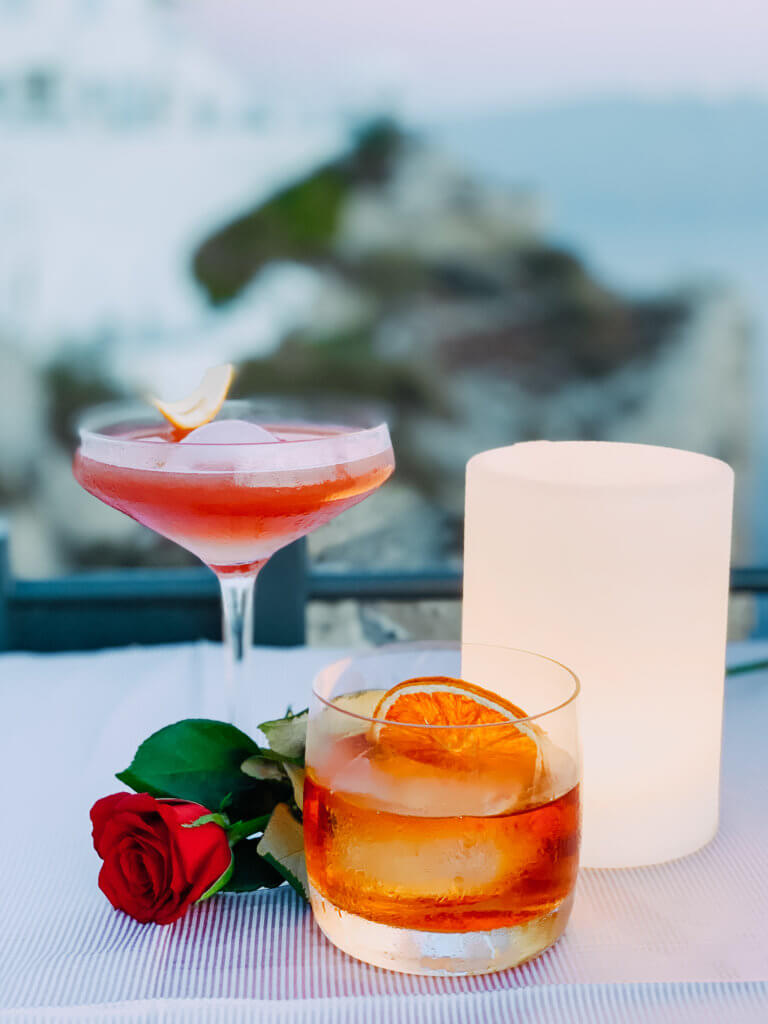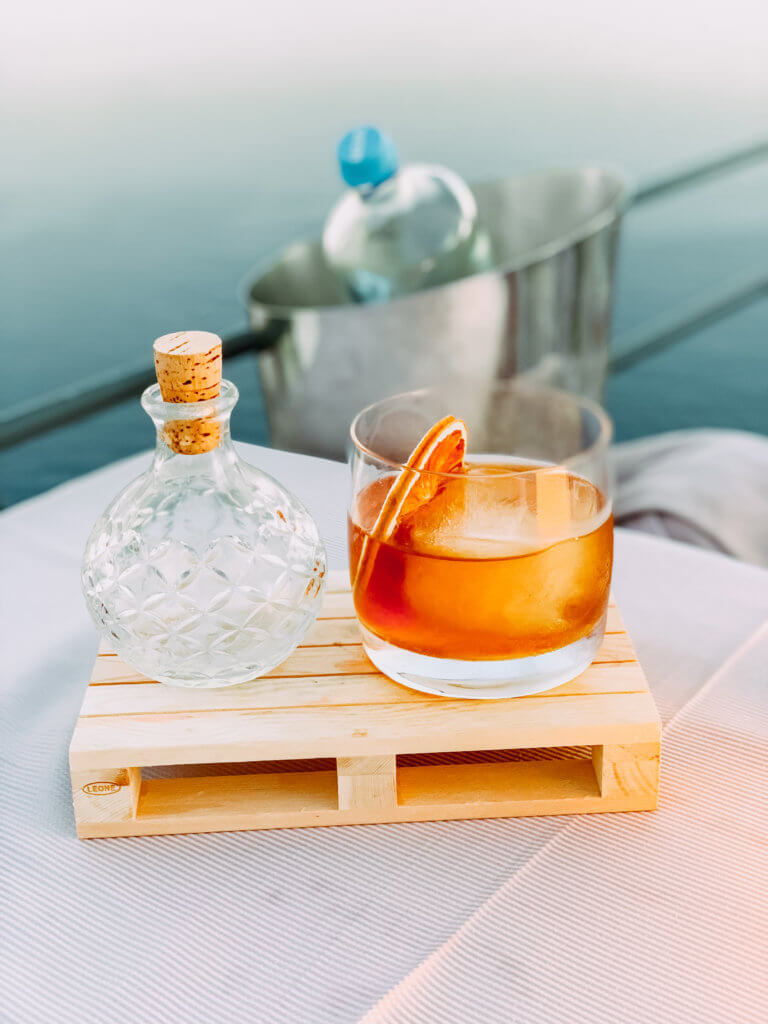 The Menu
The menu includes starters such as yellowtail, caviar, and octopus, as well as main courses of chicken, fish, beef, lamb, and lobster. Everything looks so delicious that it's hard to decide what to eat. For people such as myself, who want to try everything, Lauda Restaurant offers a tasting menu of six courses and a discovery menu of eight courses.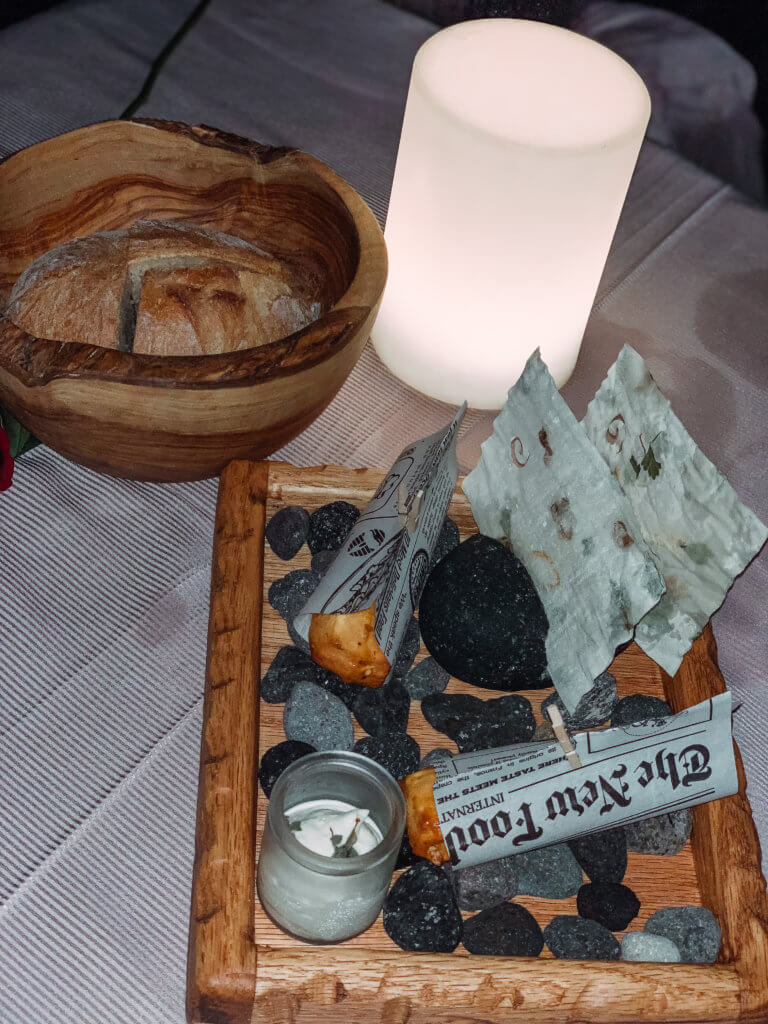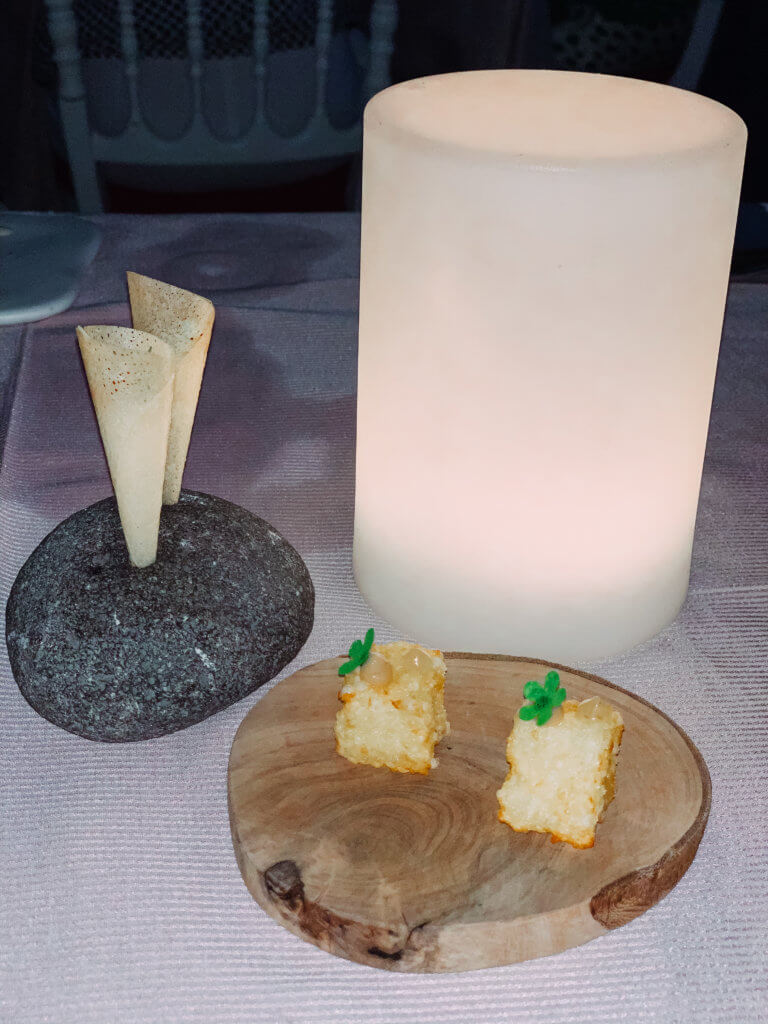 We decided to go for the chef recommendations on the tasting menu, which included the following dishes:• Tomato: Tomato and watermelon under a thin layer of frozen tomato.• Celeriac: Celeriac and Greek saffron cooked like a risotto.• Millefeuille: Fava from Yannis Nomikos estate, local sun-dried tomato, pistachio, and artichokes.• Chicken: Greek biological chicken, filled with slow-cooked legs, glazed eggplant sauce "Poulette."• Lobster: Turban of carrot and lobster, lobster bisque infused with local herbs.• Tart with yuzu and local pistachios crémeux.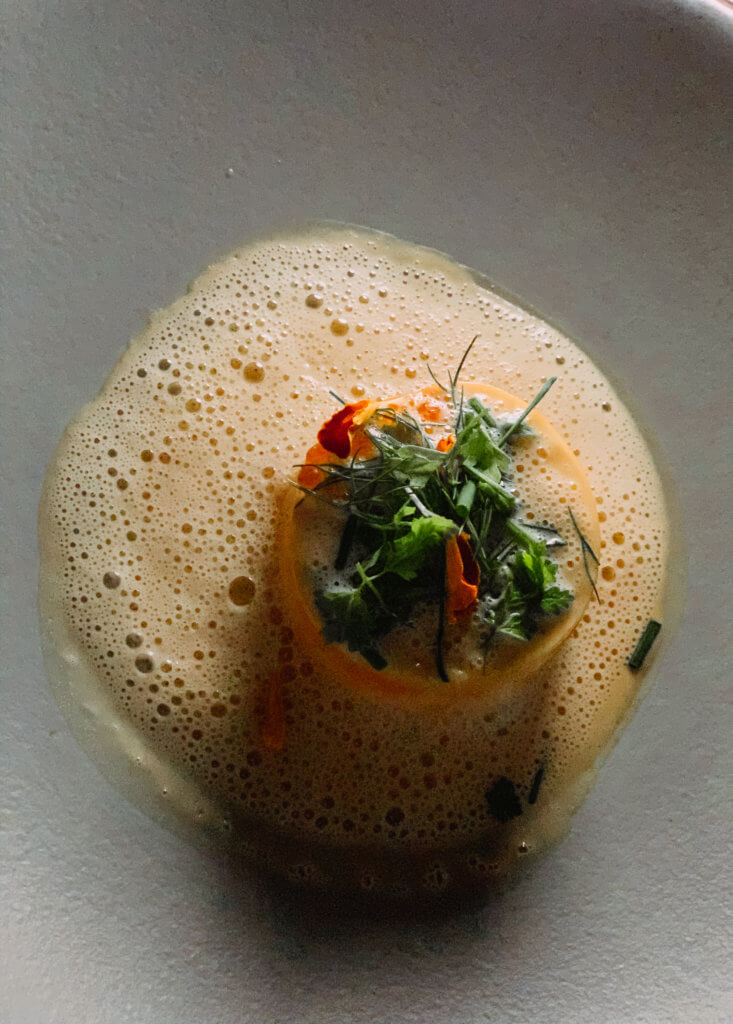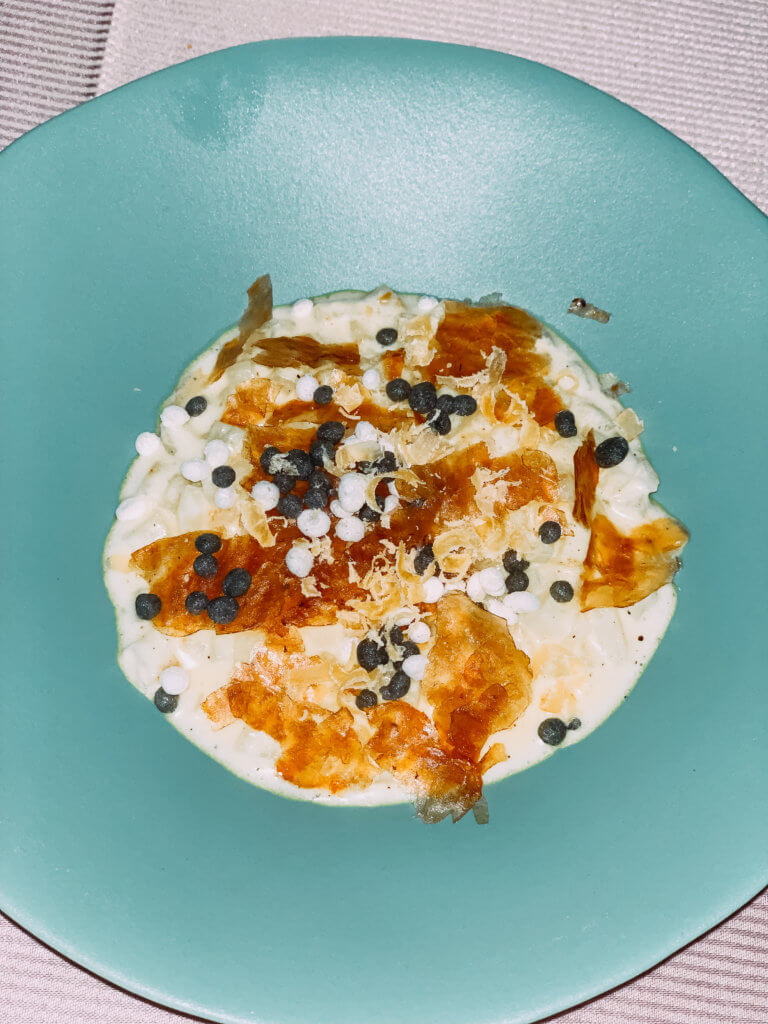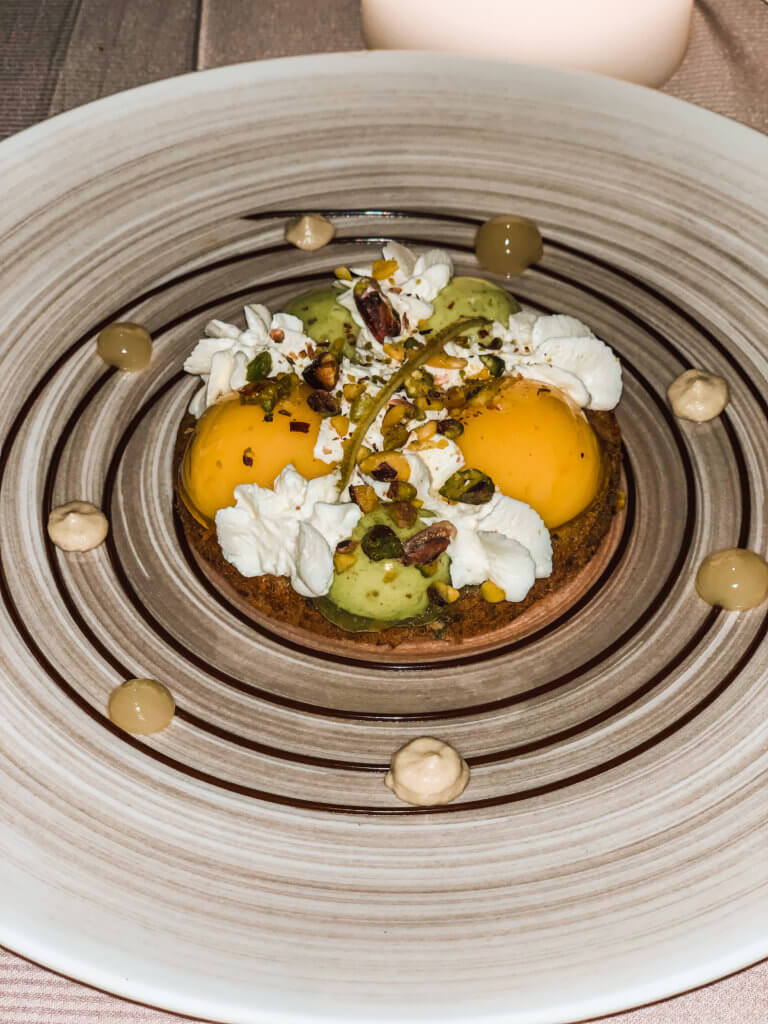 Every dish that came to our table was outstanding in both flavor and presentation. The waiter told us about how each meal was prepared and answered any question we had about ingredients or preparation.
The Sunset
While you are delighting yourself with this incredible culinary experience, the sunset will definitely bring the perfect touch to the evening, filling the sky with beautiful reds, oranges, purples, and pinks.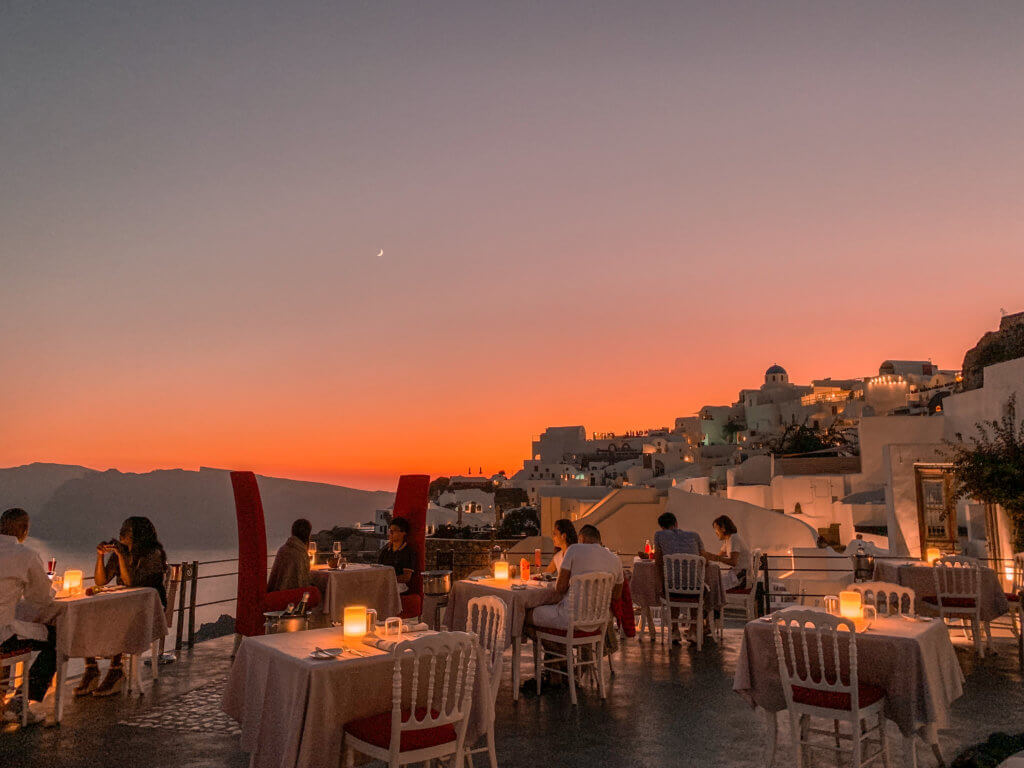 The staff took care of every detail in order to make us feel beyond comfortable, even bringing some throw blankets to warm us up because it was really chilly.This evening was fantastic and was one of the highlights of our gastronomic experience in Santorini. If you want to have a romantic dinner while watching one of the most amazing sunsets in the world, don't hesitate to visit Lauda Restaurant in Oia.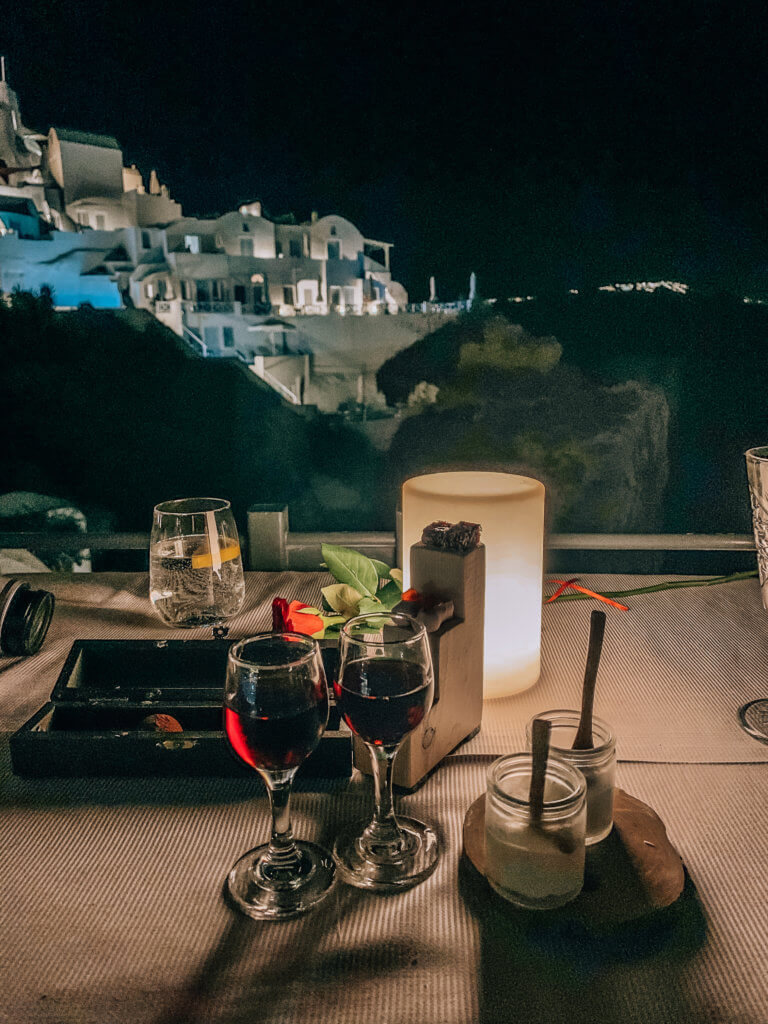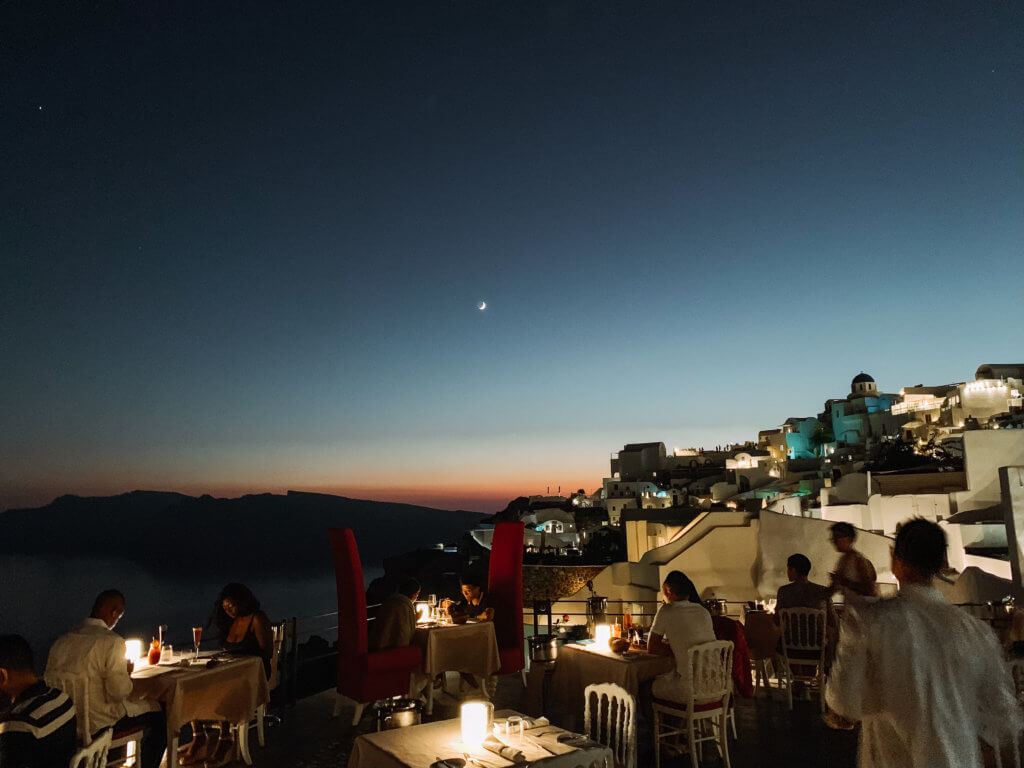 I hope you enjoyed my Experience in one of the Best Restaurants in Oia Santorini and next time you visit this gorgeous Greek island go visit Lauda Restaurant. Pin it to your Boards for future reference. Bon Appetite!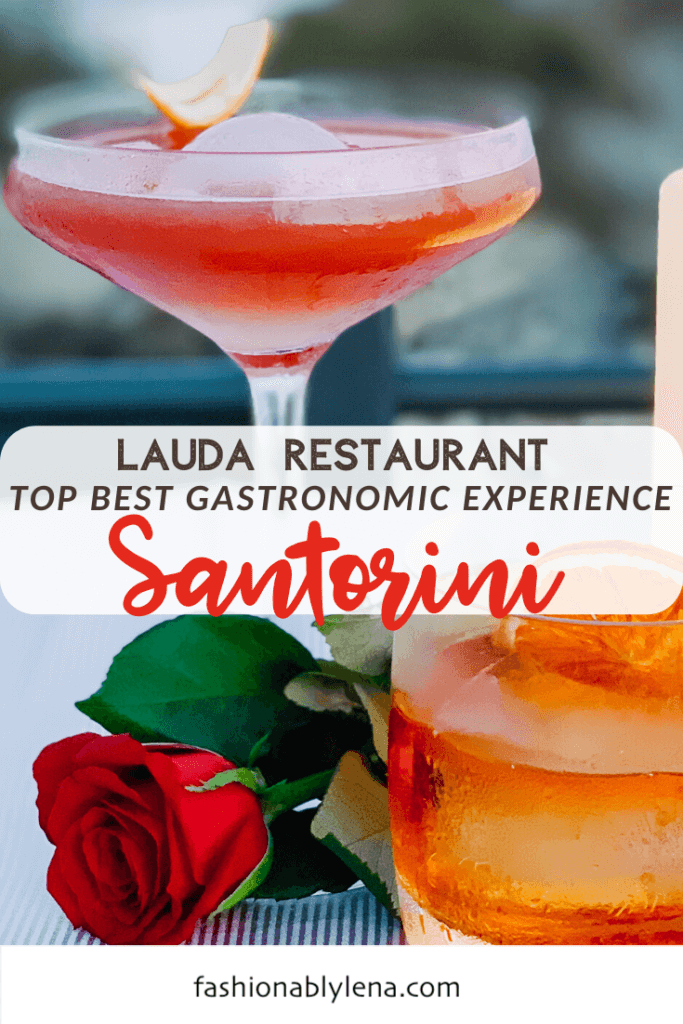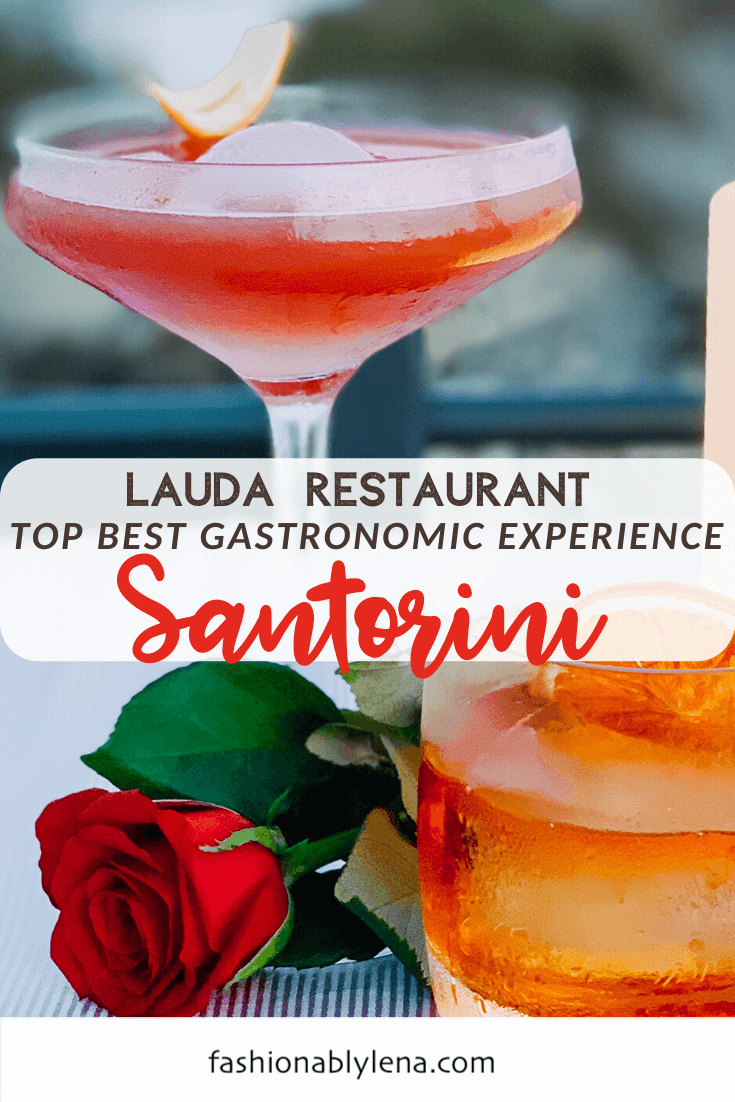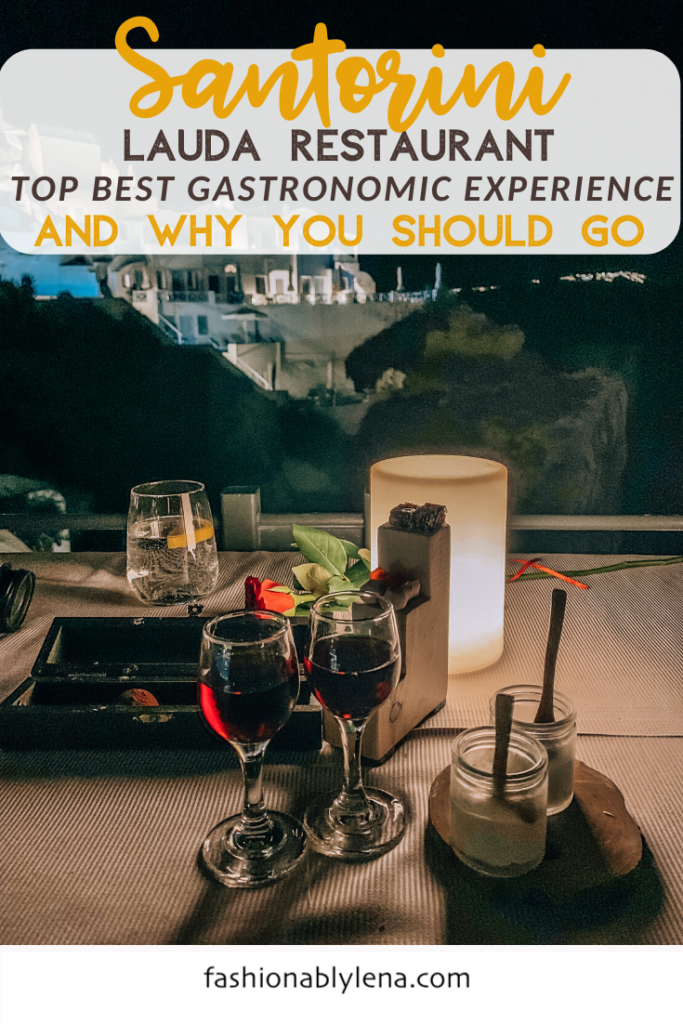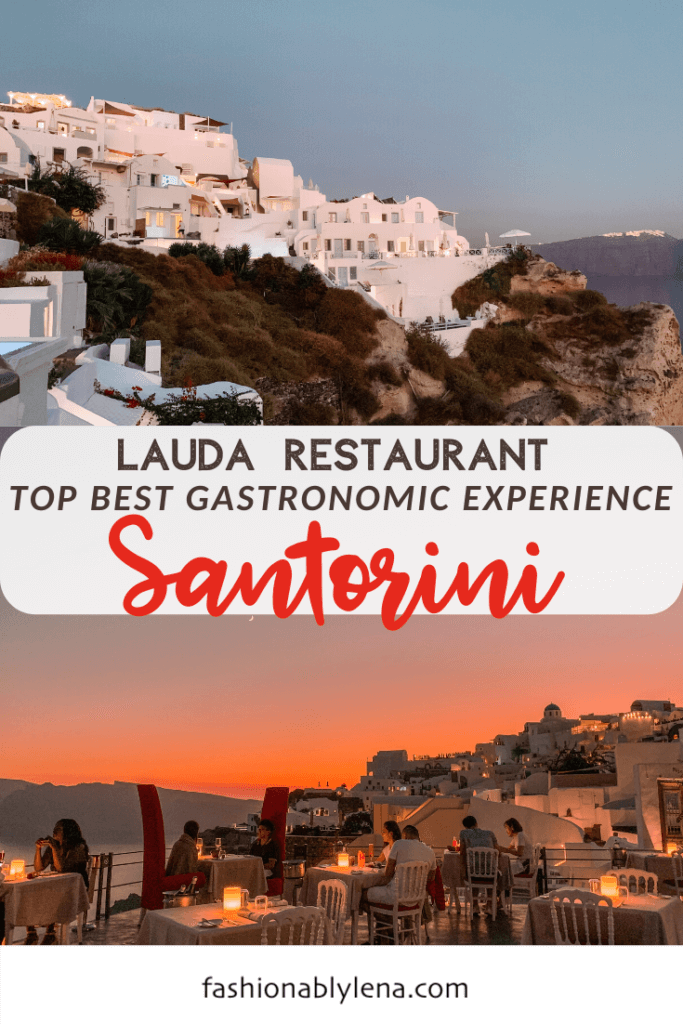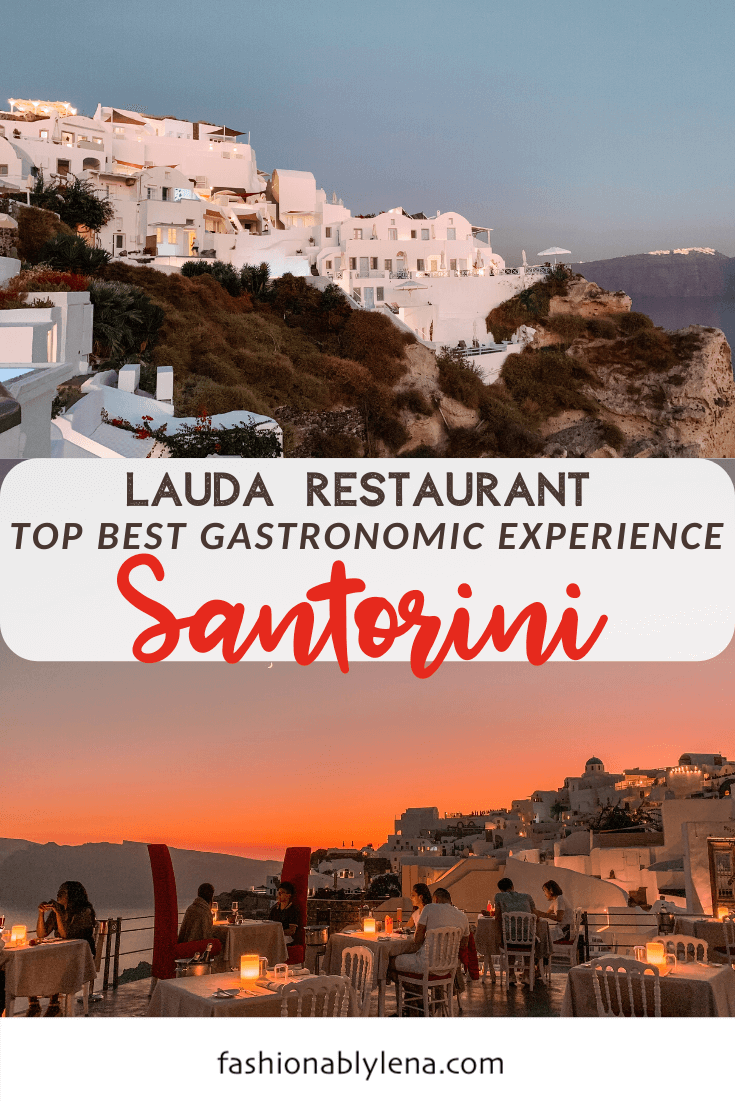 My Santorini Essentials
More Post You Will like
My Favorite Products on Amazon
In Modern Travel Lifestyle Amazon Store, you will find more products that I like and recommend. I will get rewarded with a small fee if you buy any of these products at no extra cost for you
Explore my favorite products