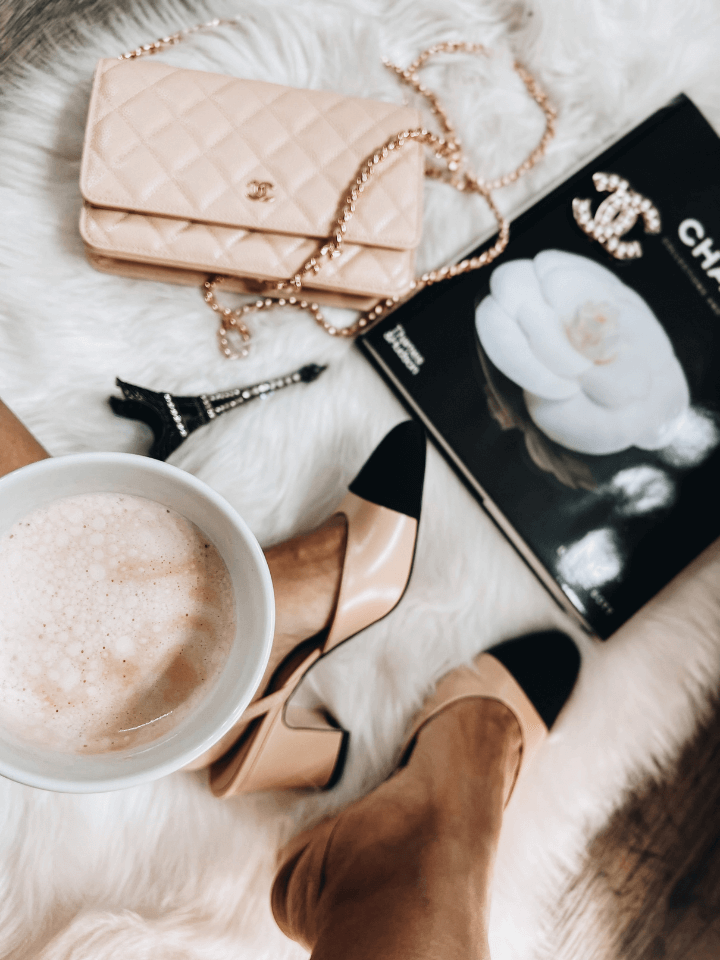 Spring and Summer are the seasons for sandals, slides, espadrilles, mules, and slingbacks. I'm a fan of all of them, but It was just a couple years ago when I was introduced to slingbacks. I can't lie; they became one of my favorite shoe styles, and I wear them all year round.
As a Chanel lover, I put my eyes on the Chanel Slingbacks, specifically the beige/black model. This one is in my opinion, the perfect combination of neutrals.
The first two-tone shoe, currently a signature of Chanel, appeared in 1957 when Gabrielle "Coco" Chanel completed her wardrobe essentials with these versatile and well-designed shoes, to wear from morning to night.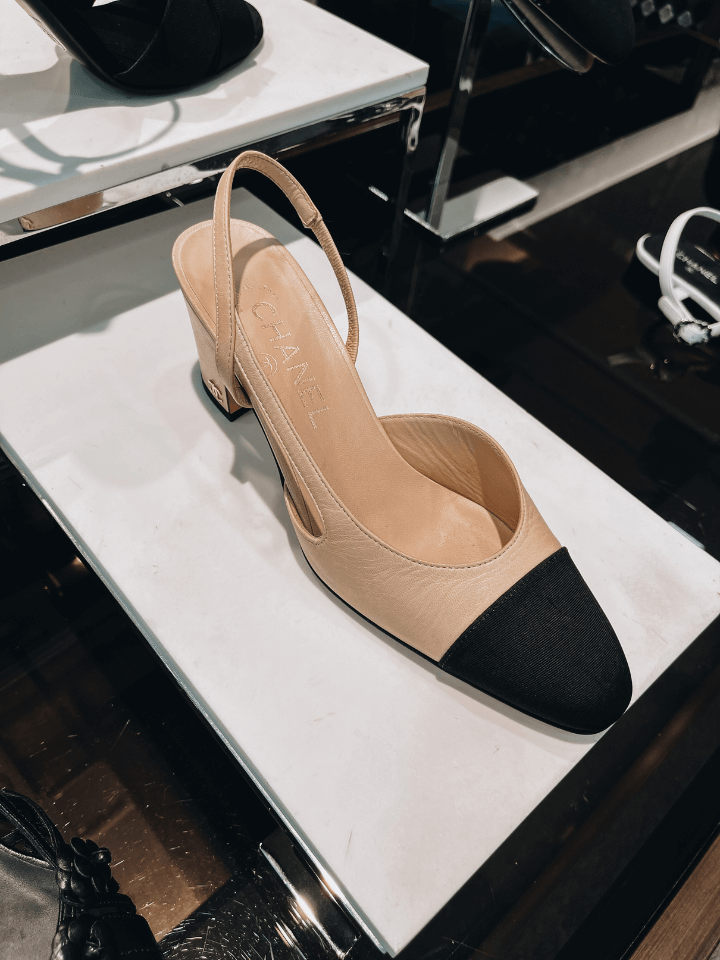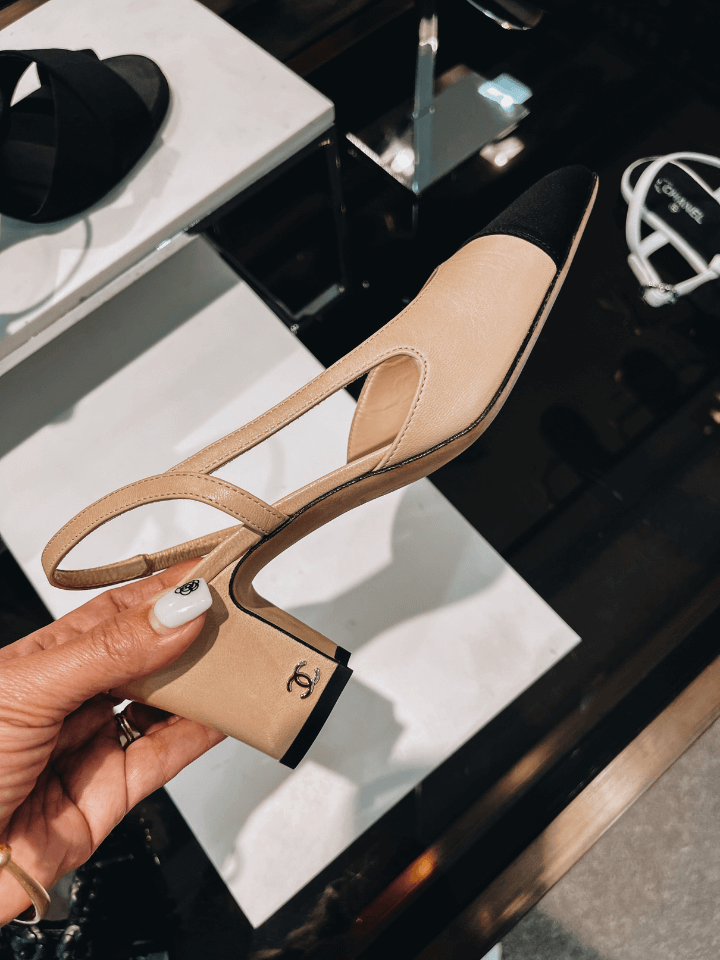 As Coco Chanel said the day the fashion house introduced the two-toned shoe, "You leave in the morning with beige and black, dine with beige and black, and go for a cocktail with beige and black. You're dressed from morning to evening!"
Chanel Slingbacks are comfortable, but require a few good wears to break them in initially. The heel is barely over 2.5 inches, giving you a nice height bump without being over-the-top or unstable. This moderate heel lends itself to pairing easily with casual looks but being able to pivot into a more dressy style!
The Chanel Slingbacks fit true to size. I'm US 6, and I wear 36 EU.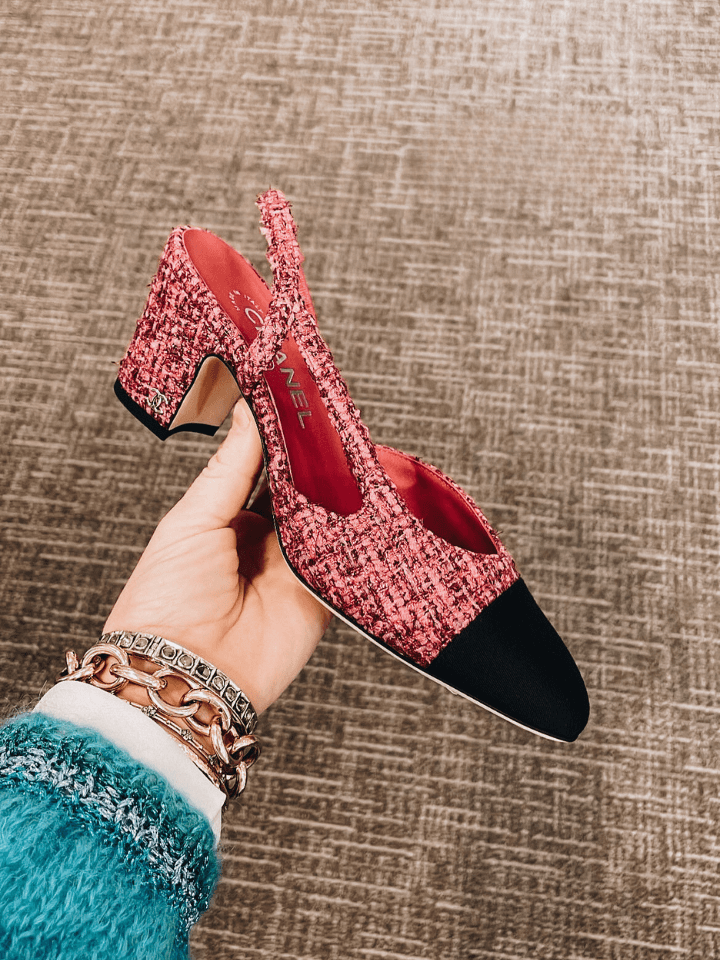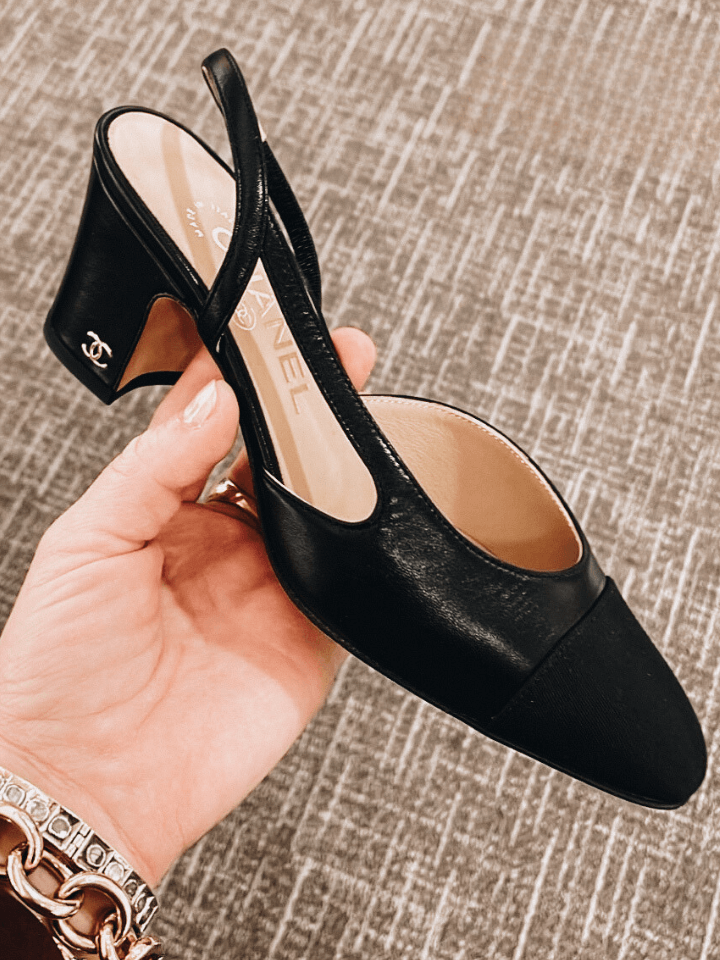 Chanel Slingbacks are made of leather, denim, tweed, and a wide range of finishes, and seasonal colors.
TIP:
The sole of the Chanel Slingbacks can get worn after a couple of uses; I highly recommend taking them to a luxury cobbler to get them covered for protection; the last thing you want is to get your slingbacks damaged after wearing them for a month.
Related Posts
Chanel Wallet on chain review: Why do I love it
Chanel Combat boots: How to style them
Where To Buy It
Chanel is one of the few fashion brands that doesn't sell their products like handbags and apparel online; the only way to buy Chanel is at one of their boutiques or at high-end stores like Neiman Marcus, Saks Fifth Avenue, and Bergdorf Goodman.
Another great way to buy Chanel Slingbacks is through websites like Fashionphile, where you can find a great variety of pre-loved handbags, jewelry, accessories, and other luxury goods.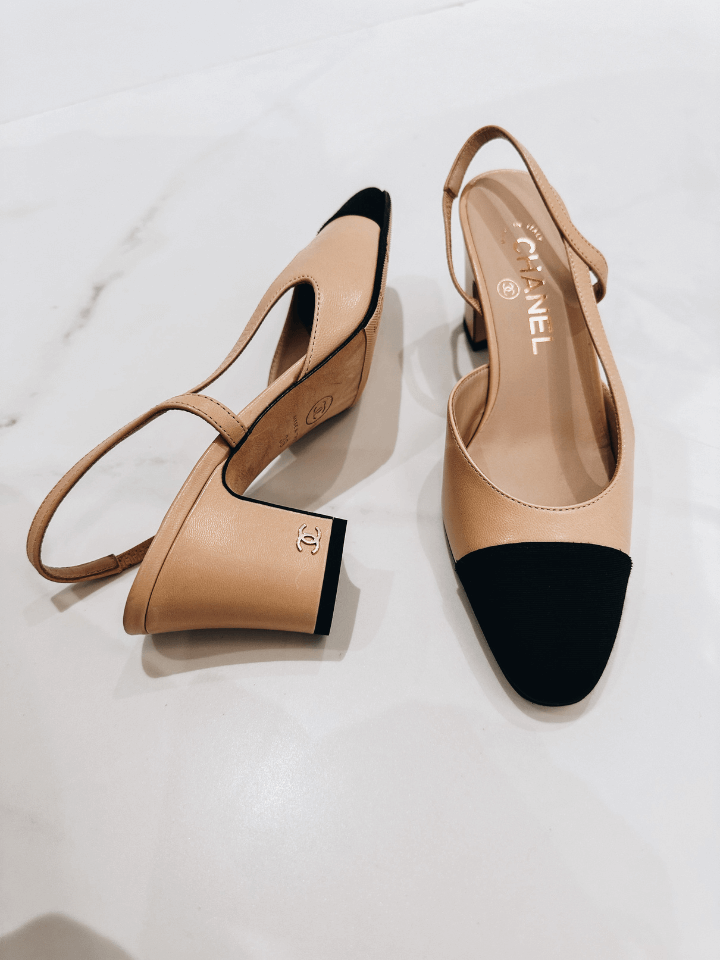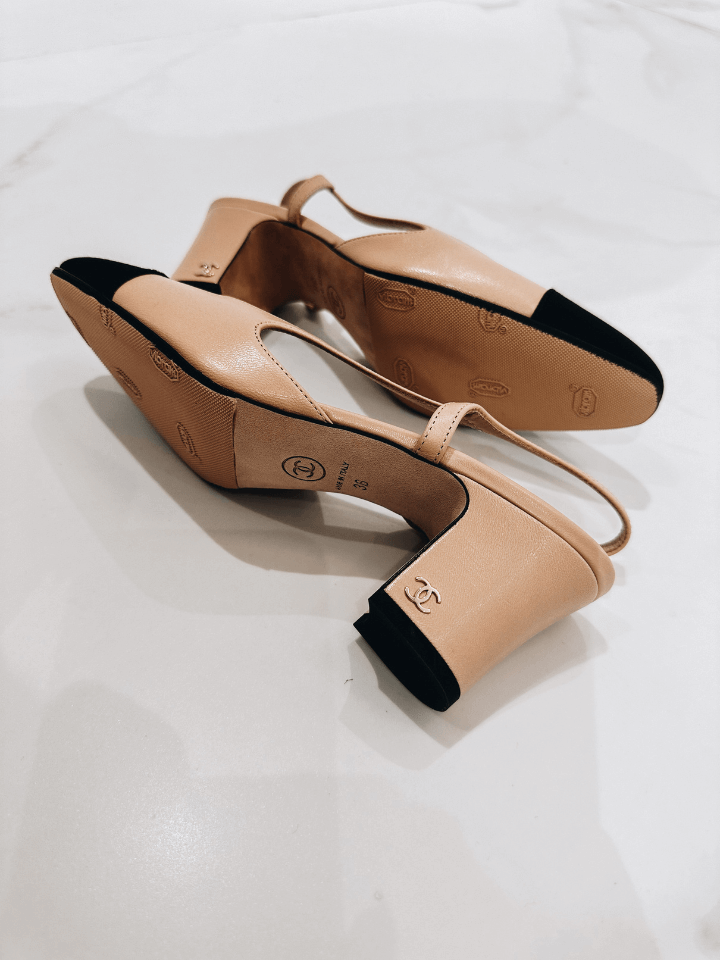 Chanel Prices
Chanel Slingbacks price goes from $1000 and up, depending on the material/fabric they are made of. You can check them out here.
Now, the one-million-dollar question is, Are the Slingbacks worth it? They totally are, in my opinion. My motto is to spend wisely, investing in timeless pieces you can wear year after year, and spending less on trendy items that will be out of style in weeks.
Chanel Inspired Slingbacks