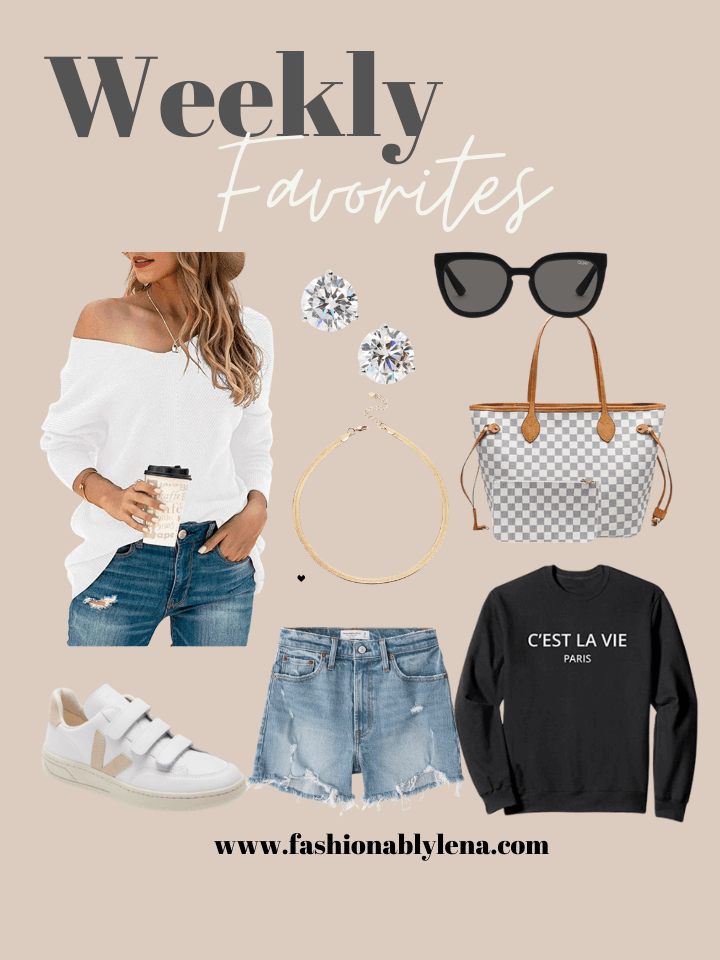 Hi there! How was your weekend? Did you watch the Superbowl? We are not football fans in my house, but I can't say no to all the food, and I totally love the commercials, lol.
I'm trying to include some Springy choices for this month, lightweight sweaters, denim shorts, some of my favorite jewelry pieces, and neutral sneakers to start feeling the Spring vibes.
Here are my favorites of the week, don't forget to share, pin, and save this post for future reference.
'Grace' Canvas Checked Tote Bag with Pouch (30% off with code VDAY30)
6ct tw Cubic Zirconia Earrings
This post may contain affiliate links, meaning when you click the links and make a purchase, we receive a commission at no extra cost for you.