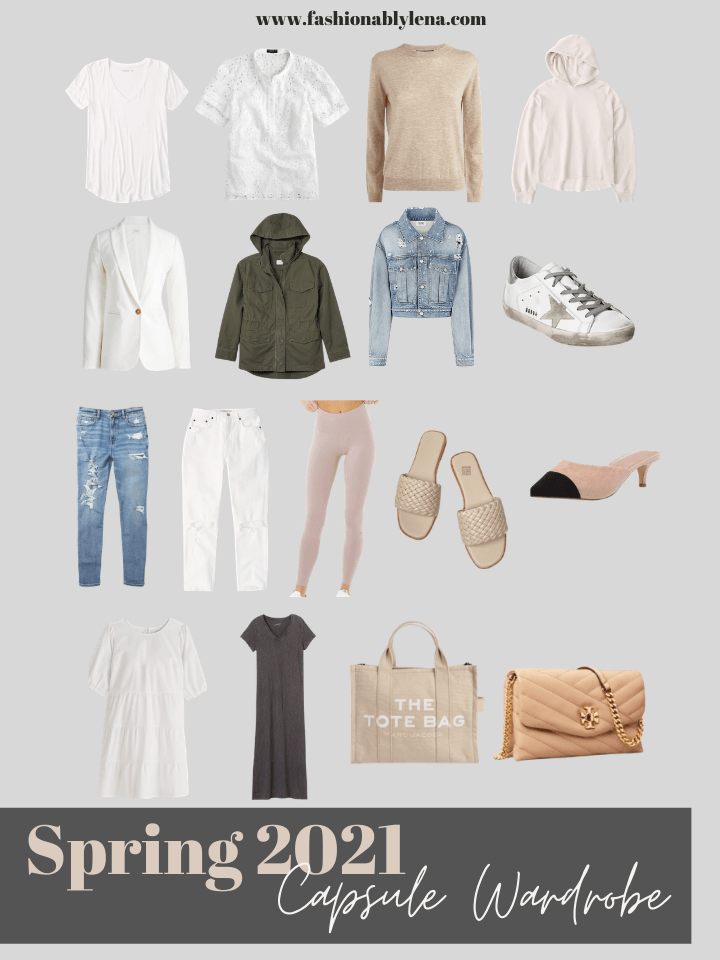 Hi there! It's been a while, but I'm finally back on track after a couple of weeks taking care of other stuff; we are building a house, kids got sick, tax season is in full force, and life in general, is a little crazier than usual.
Nothing better than staple pieces that we can mix and match to create as many outfits as we can without having to purchase tons of clothes for the season. Sometimes I recommend going shopping in our closet, we forget about pieces we have, and we can mix with some new clothes, some accessories, and they look like new.
I created a Spring capsule wardrobe with some of my favorite staples for the season to play around with, matching them in different ways to get different looks within a friendly budget. Click on the pics for the links.
Hope you enjoy this Spring Capsule Wardrobe 2021, and don't forget to share, pin, and save it for future reference.
For outfit details click the image to shop the products directly.
Shop the Post

White Tee

Statement Top

Lightweight Sweater

Sweatshirt/Hoodie

Denim Jacket

Utility Jacket

White Blazer

Light/Medium Wash Jeans

White Jeans

Leggings

Mini Dress

Maxi Dress

Neutral Sneakers

Flat Sandals

Mules/Heels

Tote Bag

Shoulder Bag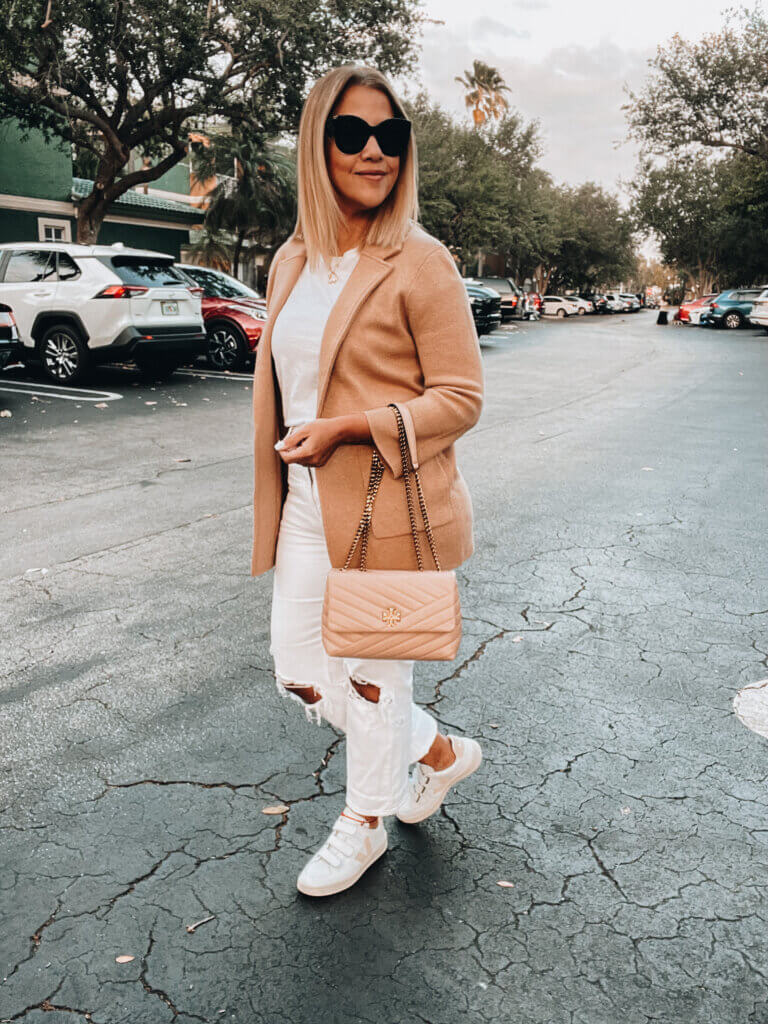 This post may contain affiliate links, meaning when you click the links and make a purchase, we receive a small commission at no extra cost for you.