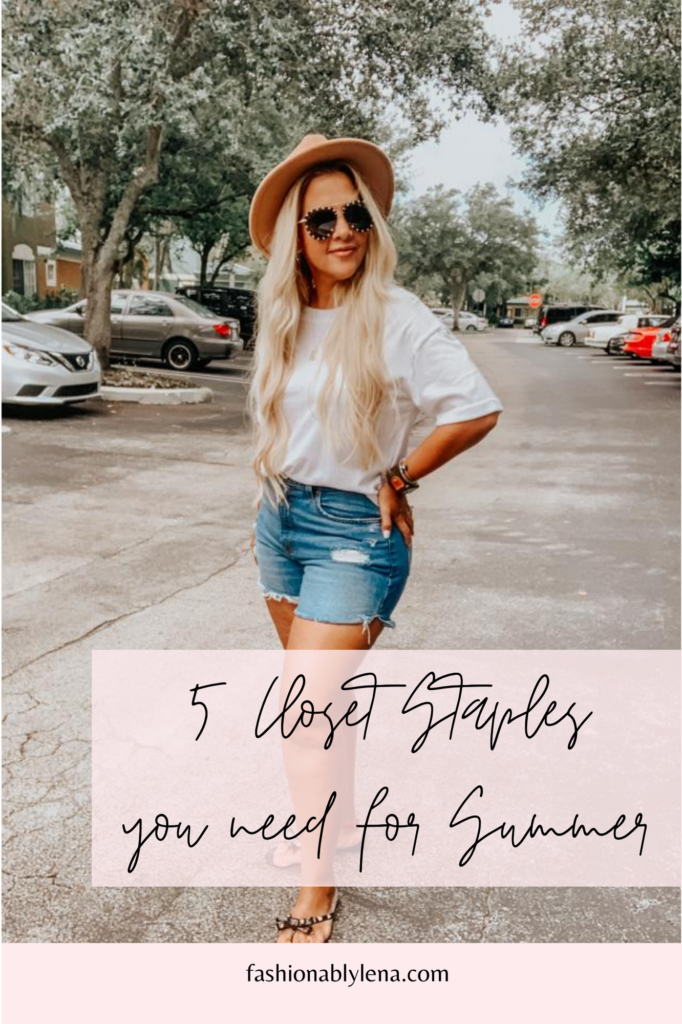 Everybody loves summer when there's finally some warm weather, pool and beach days, outdoor barbecues with family and friends, road trips, weekends at the lake, and many other fun activities that are impossible during the colder season.
I live in Florida, which is called "The Sunshine State," so we pretty much enjoy an endless summer all year long. I noticed there are some closet staples I wear every summer. Here are my favorite five:
White tee
Who doesn't own a basic t-shirt? I'm sure the answer is "nobody." Regardless of the model, fit, and brand, they all have something in common: They are perfect to wear with shorts, leggings, joggers, and skirts.

Cut-off Denim Shorts
I love denim shorts; I love them way more if they are cut-offs. Nothing screams summertime more than a pair of cut-off denim shorts. My favorites are the mom shorts from Abercrombie as they are stretchy and offer total coverage.

Sandals
I'm a sneaker gal but definitely, summer = sandals. Flip-flops, espadrilles, wedges, or whatever you prefer, it is better to let your feet breathe a little during the warmer season.

Hat
Sunny days, the pool, beach, and lake are our favorites spots to get a tan and soak up some Vitamin D. Hats keep our faces protected from the sun's rays, which means that dark spots, wrinkles, and all those aging factors nobody likes will stay at bay when we wear a hat.

Sunglasses
This is the most obvious one, right? No matter what type of sunnies you prefer, sunglasses are a must-have during summertime (and, in my particular case, the whole year).

I'd love your feedback, ideas, and suggestions. What is a closet staple for summer that you wear daily? Let me know in the comments section.